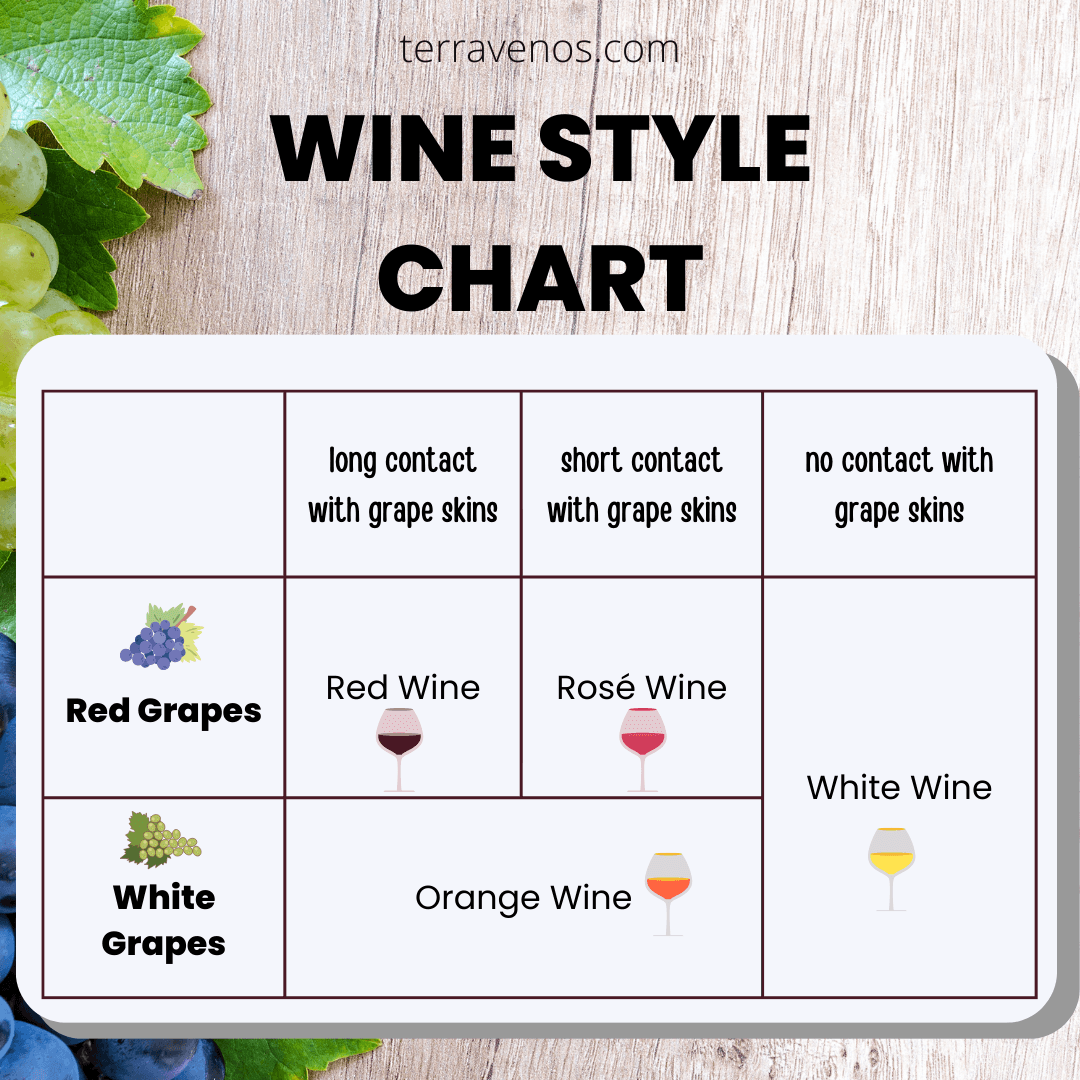 If you're just getting into wine, it's natural to wonder how rosé wine is made and where it comes from.
Rosé wine is a pink wine made from red grapes.  Rosé wines are lighter, more refreshing, and brighter than a typical red wine. Rosé wines can share some of the flavors of a white wine, including citrus, and melon. 
Here's what you need to know about rosé wines.
How Is Rosé Wine Made?
To get that pink color, rosés can be made in a few different ways. The most common way is to take red grapes and crush them and let the juice stay in contact with the grape skins for a short period of time.
The red color from the grapes stains the juice pink.
The longer the juice sits on the skins, the darker pink your rosé wine. When the rosé wine is the color that the winemaker wants (salmon, baby blush, or magenta), she drains off the juice and starts fermentation turning all of that juice into alcohol.
Helpful tip: Here's an overview post of how wine fermentation works. Go check it out if you're interested!
Another common method is to take whole bunches of red grapes and press them immediately without crushing the berries first.
This style of rosé winemaking, called direct press, creates the lightest styles of rosé wine because the juice spends hardly any time in contact with the red skins.
This style of rosé winemaking, direct press, is popular with the rosé wines of southern France, in Provence and Languedoc-Rousillon, for example. 
Fun Wine Fact: Some, but not many, roses are made using a blending method, or a mix of red and white wines.
Blending is an inexpensive and quick way to make rosé wines that are rarely of high quality.
One exception to blending rose wines is Pink Champagne, which is almost always a mix of white and red together.
This has nothing to do with quality, but rather it's because the pink color in Champagne is hard to stabilize, meaning that the colors fade quickly if not mixed juuuuuuust right.
Helpful Tip: Head over to this post that goes into how rose wines get made in more detail.
What's the Best Rose Wine?
The best rosé wines are made by using grapes that the winemaker intentionally chooses to make into a rosé. Grapes destined for rose wines are harvested earlier than grapes used for red wines.
This helps keep the acid levels higher in rose wines and gives that pink wine in your glass bright, crunchy fruit flavors.
The best regions that have mastered rosé winemaking as a signature wine include:
Loire,
Tavel
Provence, and
Languedoc-Roussillon.
Rose wines from these areas are worth tasting. 
What Should a Rosé Look and Taste Like? Chart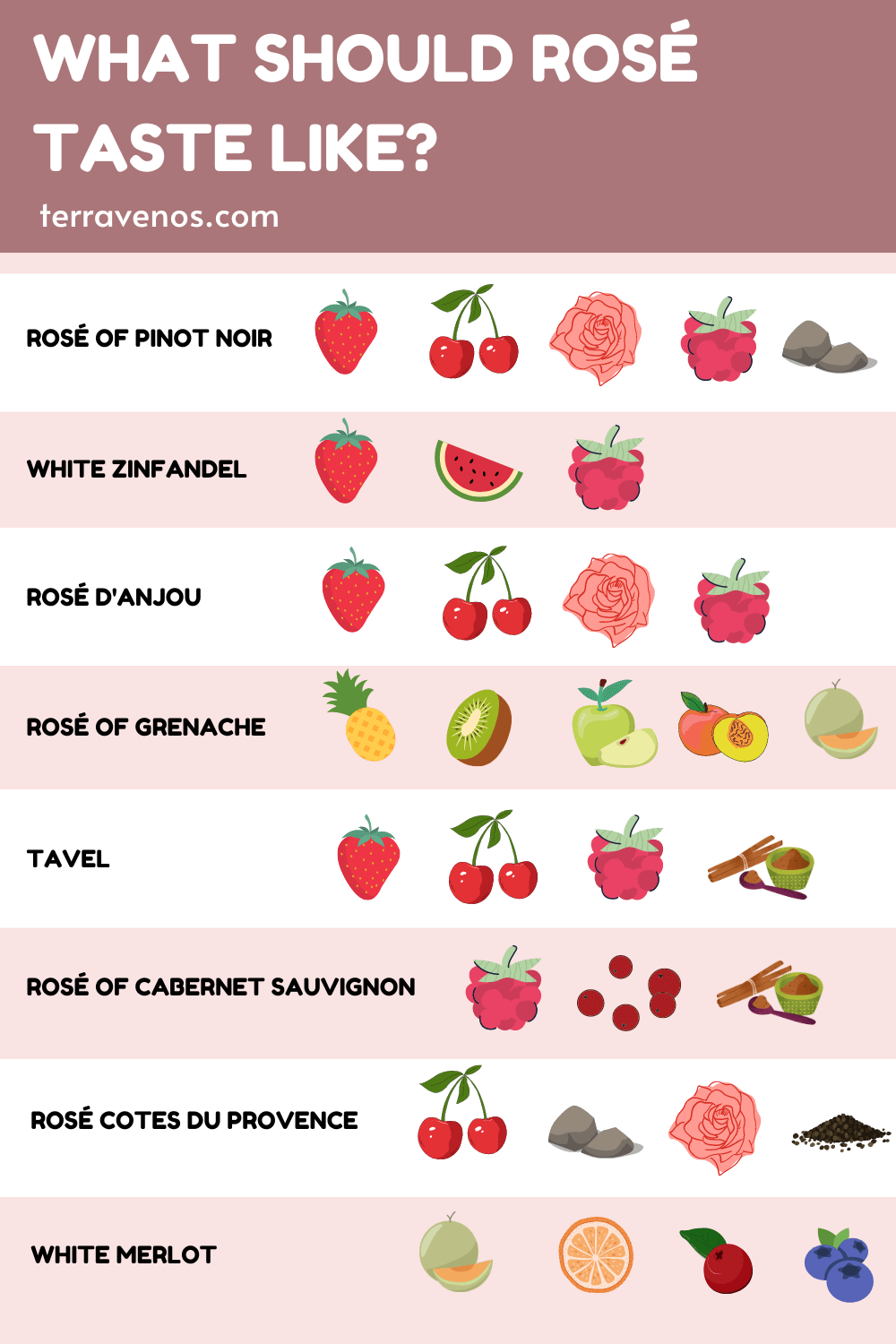 Well-made rosé wines should taste like they look.
Bright pink-jeweled roses should taste like juicy strawberry and watermelon.
Pale pink sunset-colored rosés should taste like flowers, citrus, soft herbs, and melon.
This is if you have a talented winemaker.
Darker pink wines have more skin contact, so expect them to have more body than paler pink wines.
Keep this in mind if you want to pair your rosé with lighter foods, like a fruit salad or summer salad, then a lighter pink will be a better pairing choice.
Helpful Tip: If you're pairing your rosé with a strong, herb-rubbed fish or white meat, then a darker pink rosé is a better choice.
If you're a red wine drinker, then you may prefer darker rosé wines because they tend to have more structure and body to them.
An excellent choice for roses with a backbone is rose wine from Tavel, France. 
These roses are made from a blend of bold grapes and the region has a history of making powerful roses.
Different styles of rose will be made out of different wine grapes. Here's a post that lists of all of the different grapes that are used to make rose – each grape type makes a distinctive pink wine style, so it's worth exploring.
How Do You Know If a Rosé Is Sweet or Dry?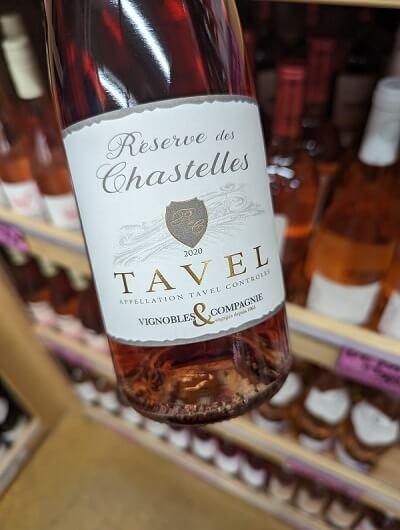 The BEST way to find out if your rosé wine is sweet or dry is by reading the label or asking a salesperson.
While most rosé wines are dry, some do have a little sugar in them, called residual sugar. This is leftover grape juice that wasn't converted into alcohol during fermentation. 
Read your rosé wine labels carefully for clues on whether the wine is a little sweet. Here's a post that goes into more detail on how to tell if your rose wine is sweet (or not), but in general…
You'll see phrases like:
Moderately-sweet palate
Hint of sweetness
Kiss of sweetness
Another clue on the label is the alcohol level.
Helpful Wine Buying Tip: Alcohol levels below 11% ABV tell you that the wine will have sweetness to it. 
What Foods Pair Well with Rose Wine?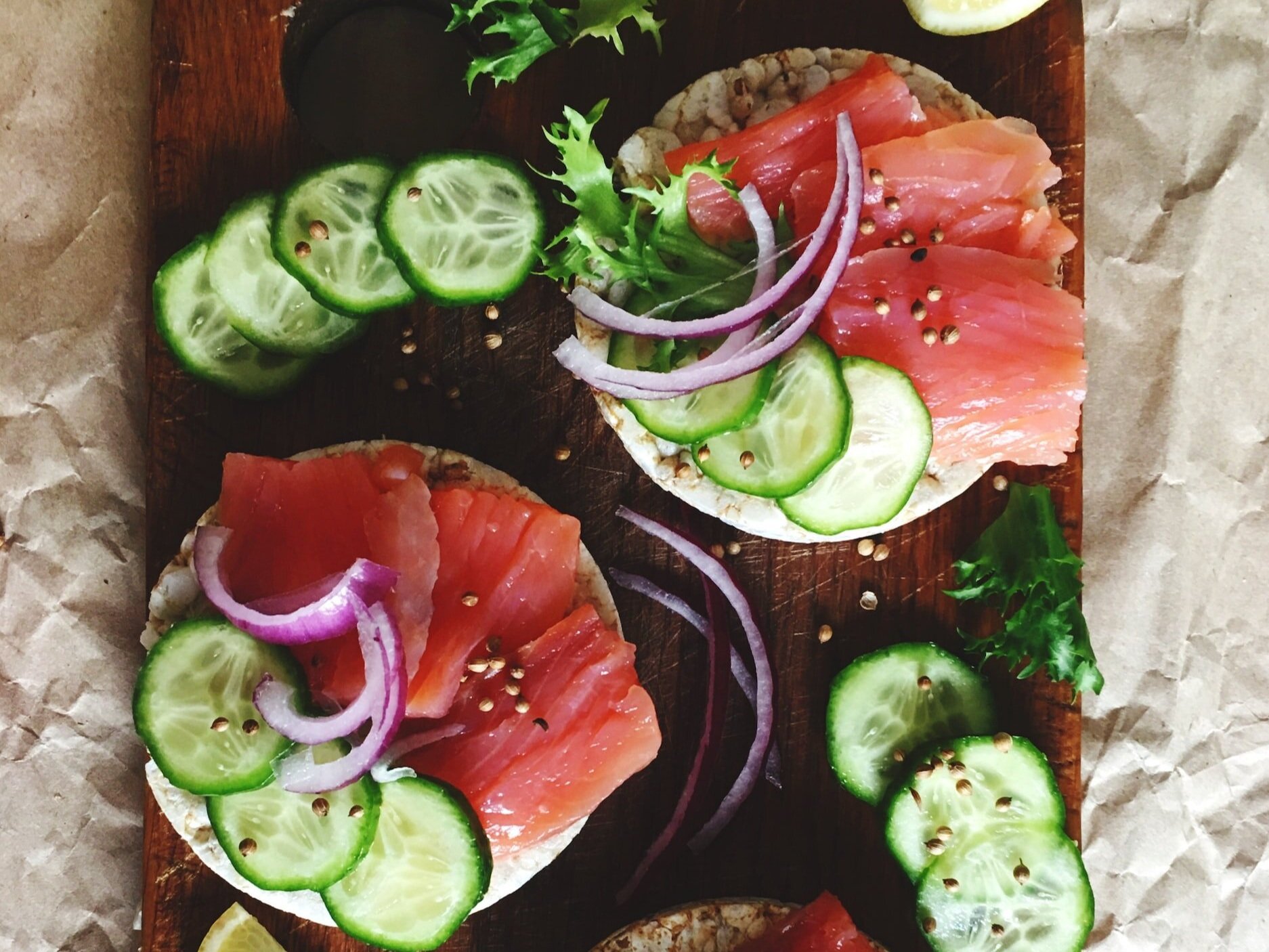 Pair dry rosé wines with white meats, salads, and risottos.
Dark greens with walnuts and chevre cheese, steamed tilapia, tomato salads, pasta with truffle sauce, oysters, and mussels in white wine – dry roses are a versatile pairing partner.
Feel confident in experimenting.
The sweetness in off-dry roses can help balance out spice, chili heat, and salt.
Pair off-dry or sweet roses with barbeque, spring rolls, stirfry, and spice-rubbed white meats, like pork roast. 
Rose wine pairs well with a range of dishes thanks to its bright acidity, lighter body, and lack of tannins (that drying sensation in your mouth in red wines). 
Discover: Goat Cheese and Wine Pairing Guide and this Rose Cheese Pairing Guide for more fun cheese and wine pairing ideas.
Don't pair your rosé wine with sweet desserts. The high acid and alcohol will clash with the sugar in your dessert, so best to stick with an after-dinner espresso or go for a dessert wine. 
Helpful Tip: If you're just getting into wine, go check out this post that's a quick guide to pairing wine with different flavors.
How Much Should Rose Wine Cost?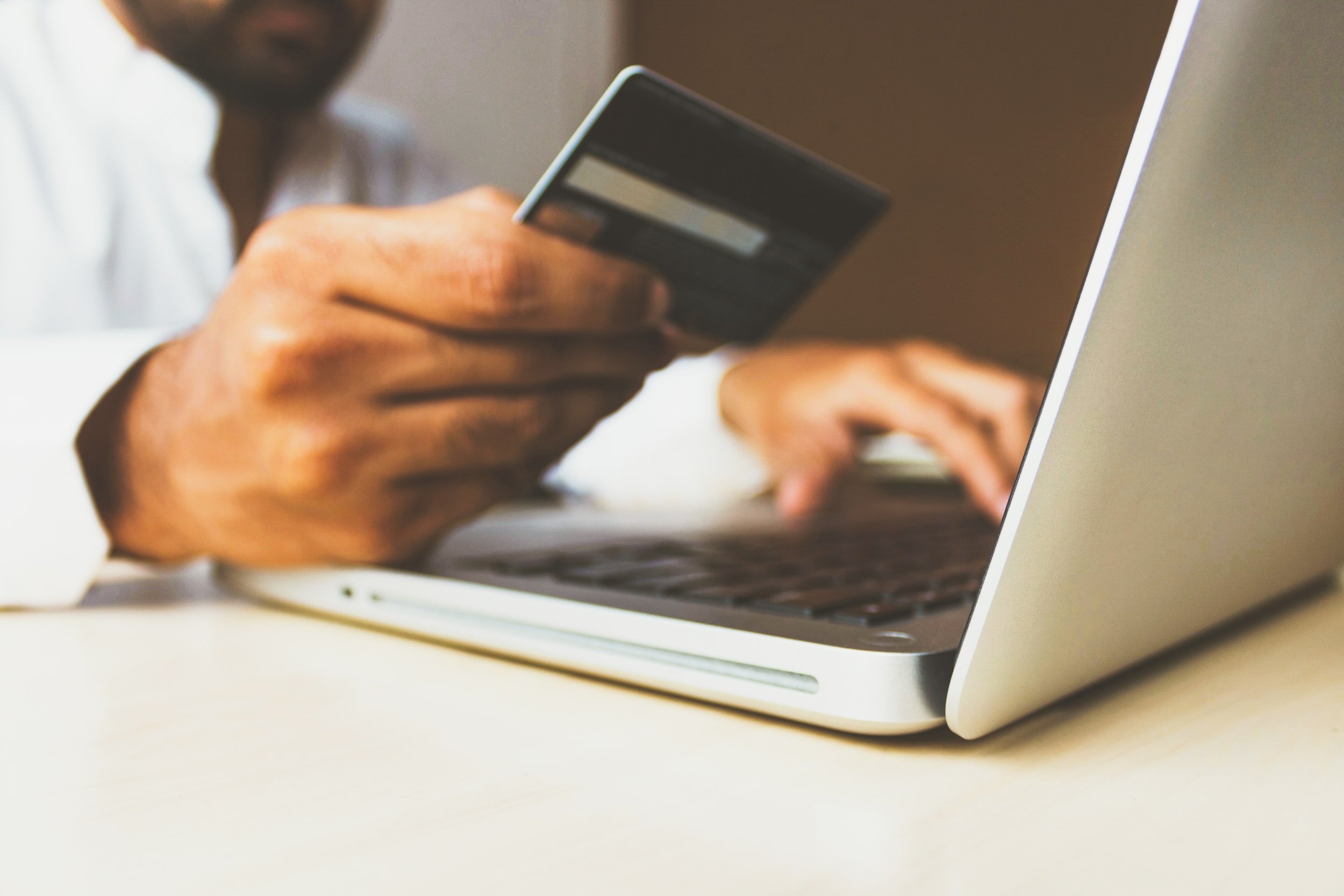 Well-made rosé wine should cost between $10 – $20 USD. Roses cost less to make than traditional red wines, which translates into less expensive wines for you – meaning you can buy more wine!
You'll find that rosé bottle prices fluctuate if you're buying imported rosé wines from France, for example.
This has to do with exchange rates, so don't be surprised if the price of your favorite rose wine seems to go up and down. 
Find Out More: Here's a more in-depth post that covers how much you should be spending on a bottle of rose wine.
How to Buy a Good Rose Wine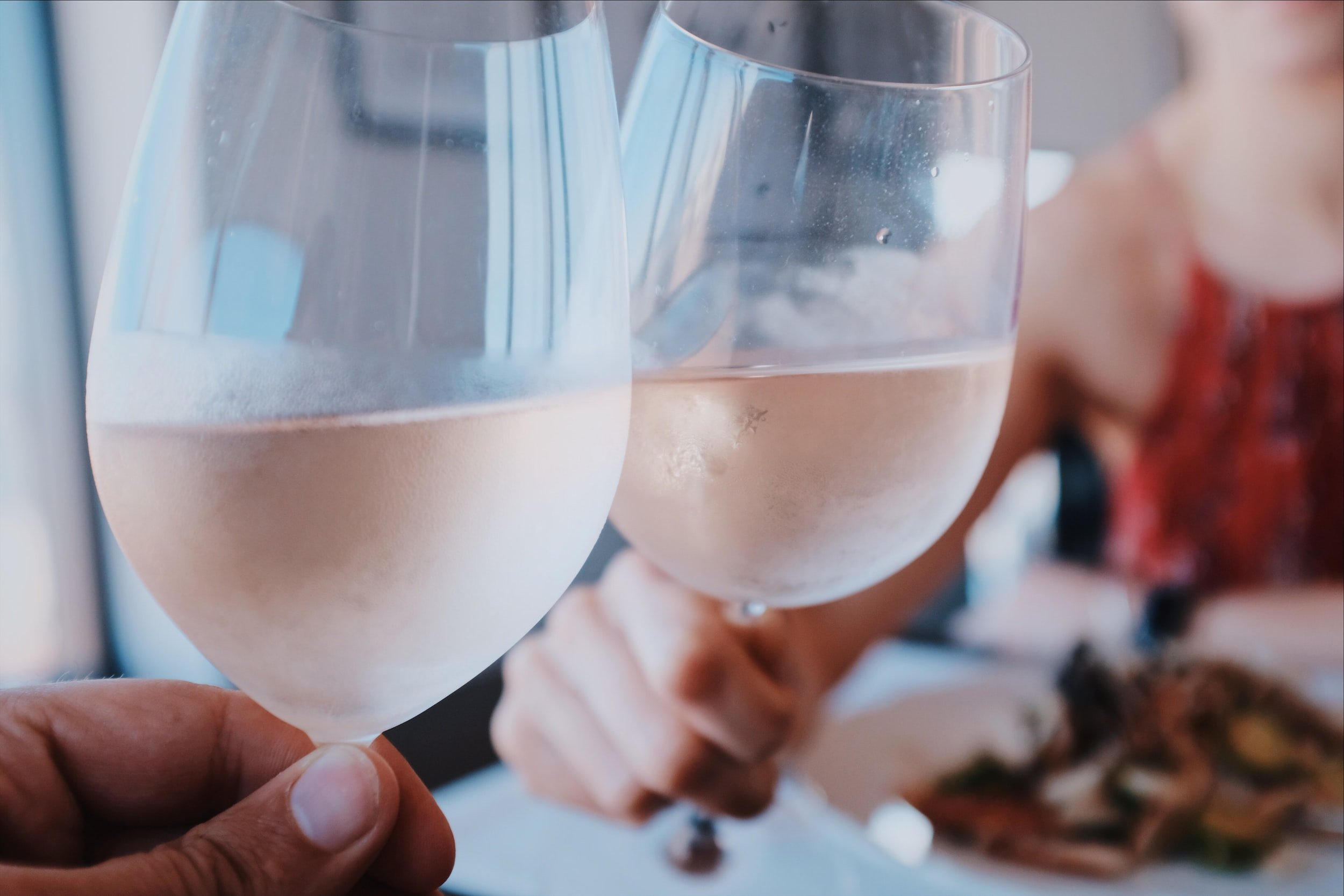 Most rosé wines come in two quality levels:
Entry-level rose wines: These are inexpensive rosé wines from large producers. Most likely, these bottles (or boxes or cans) of rose wine won't have a year on the label. 
Vintage rose wines: These are mid-level rosé wines that will cost a few more dollars than the entry-level category. They have a year on the label.
Here's how to buy the best bottle of rosé wine:
For entry-level, non-vintage rosé wines, it doesn't matter which bottle you pick. Drink these rosé wines as soon as you buy them. Don't hold onto these wines or cellar them.
For rosé wines with an actual vintage (a year on the label), always pick the newest (youngest) rosé on the shelf from the producer. If you have last year's wine and this year's wine, choose this year's wine. Winemakers intentionally capture freshness in rosé wines and want to showcase crunchy fruit qualities. These fade with time. And, just like the entry-level, non-vintage rosés, don't cellar your rosé wine. Uncork and enjoy your bottle of rosé within a year.
Thirsty for More?
Here's a great post that goes into more detail on sparkling rose wines. Pink wine and bubbles! What's not to love? You know about rose wines, but did you know there are orange wines, too?
Here's a post that covers the differences between orange and rose wines.
Check out this fun post on the ultimate list of wine tasting essentials that includes everything I use (almost) every day for my wine fetish. *yes* it's a fetish.
Here's a fun post on how to start a blind tasting group at home. This is actually how I got started in wine many, many years ago… Careful! Once you've been bitten by the wine bug, it's hard to go back!