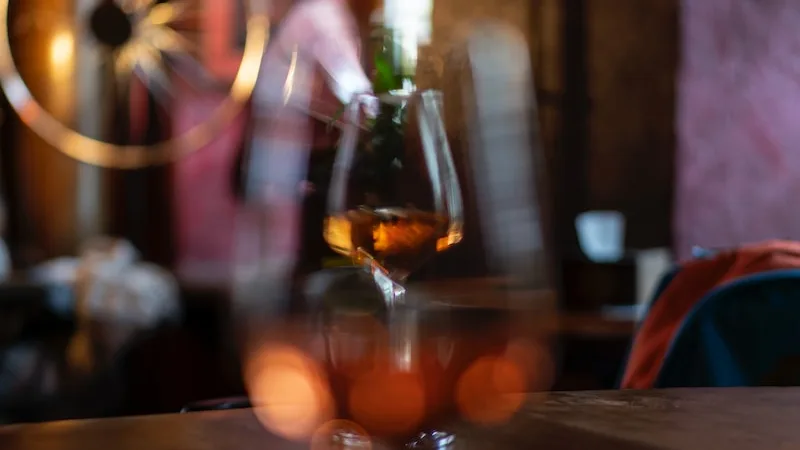 Rosé wine, a delightful wine style known for its refreshing character, forms a beautiful partnership with a variety of cheeses. You've got options!
Below, you'll find 11 rose cheese pairing recommendations for your next lazy afternoon.
Understanding Rosé Wine Styles
Most rosé wines are characterized by their crisp and fruity flavors. Crafted from red grape varieties, rosé wines strike a beautiful balance between the richness of red wines and the brightness of whites.
The result is a spectrum of jeweled hues and flavors, from dry and citrusy to slightly sweet and berry-infused.
Helpful Tip: If you're newer to wine, go check out how rose wines are made here.
Your rose wine style should taste like it looks – pale, delicate rose wines will be lighter with more citrus and floral notes. Deeper pink wines should have juicy red berry notes.
A more fruit-forward style of rose wine will work with stronger cheeses. Light, delicate rose wines pair well with light cheeses.
Knowing your rose wine's flavor profile can help you pair it with cheese.
Rosé Cheese Pairing: 11 Matches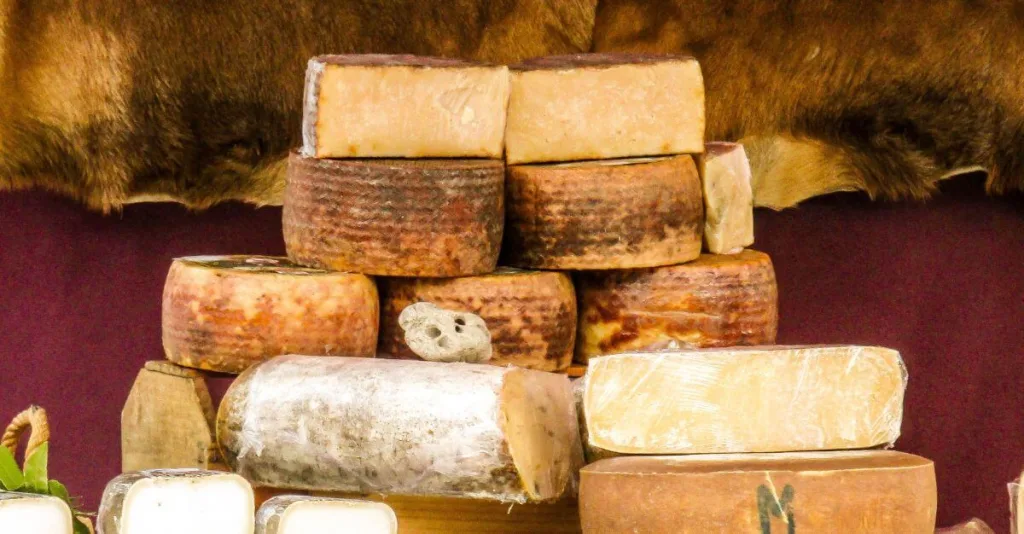 Pairing rosé wine with the right cheese can create a perfect harmony of flavors. The light, refreshing nature of rosé complements a range of cheeses, from soft and creamy to semi-firm and aged.
Here are some ideal pairings to complement your rosé wine:
Fresh Goat Cheese
Fresh goat cheese, with its creamy and tangy profile, pairs wonderfully with rosé. The lightness of the cheese complements the bright and fruity notes of the wine, resulting in a harmonious and palate-pleasing combination.
Brie
The creamy and slightly nutty Brie cheese provides a delightful contrast to the acidity of rosé. The soft, buttery texture and mild flavors of Brie beautifully enhance the fruitiness of the wine. You can pair Brie with lighter and off-dry rose wines, like a white Zinfandel.
Camembert
Camembert, a rich and creamy cheese with a delicate mushroomy flavor, is an excellent match for rosé. Its soft, creamy texture complements the light and crisp characteristics of the wine.
Gruyère
Gruyère, a slightly firm and nutty Swiss cheese, offers a lovely pairing with rosé. The cheese's sweet and salty undertones complement the subtle sweetness of the wine, creating a delightful taste experience.
Havarti
Havarti, a Danish cheese known for its buttery and creamy texture, harmonizes well with the refreshing qualities of rosé. Its mild flavors allow the nuances of the wine to shine through. Want to mix things up? Try an herb-infused Havarti with a dry, light rose wine.
Mozzarella
Fresh mozzarella, with its delicate and milky taste, is a great choice for rosé pairings. Its soft texture and mild flavors complement the light and fruity notes of the wine.
Chèvre (Goat Cheese)
Chèvre, or goat cheese, with its creamy, tangy taste, is a classic choice for pairing with rosé. The acidity and creaminess of the cheese complement the crispness of the wine.
Pro Tip: Goat cheese is one of my go-to pairings for lighter wines. I always keep this on hand for last-minute guests. Discover: Goat Cheese and Wine Pairing Guide
Feta
Feta, a tangy and crumbly cheese, pairs well with rosé. Its salty and slightly briny flavors complement the wine's bright and fruity characteristics. Feta will work well with both dry and off-dry rose wine styles.
Comté
Comté, a semi-firm French cheese with a nutty and slightly sweet taste, provides an excellent balance to rosé. Its rich and complex flavors add depth to the pairing.
Provolone
Provolone, a semi-firm Italian cheese with a mild and slightly smoky flavor, offers a delightful pairing with rosé. Its smooth texture and subtle flavors complement the wine's profile.
Parmesan
Parmesan, a hard and aged Italian cheese with a rich, nutty flavor, can be grated or shaved and paired with rosé. Its intense and savory taste provides a lovely contrast to the wine's brightness. Consider pairing your Parmesan with off-dry rose wines on warm afternoons for a treat.
Final Thoughts: Rosé and Cheese Pairing Ideas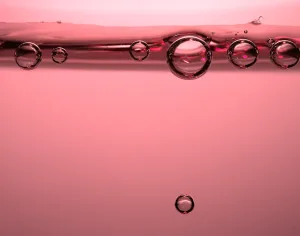 Begin your rosé and cheese pairing adventure by considering the style of rosé you prefer, whether it's dry and crisp or slightly sweet and fruity.
Select a variety of cheeses to taste alongside your rosé, allowing you to explore the interplay of flavors and textures.
Remember, experimentation is key when it comes to pairing foods and wines, so be sure to try different combinations to discover your favorite rosé and cheese pairings.
Discover: Red Wine Pairing Guide (for all the other reds in your cellar).
Thirsty for More?
Getting started with food and wine pairing? Check out this quick guide.

Here's a full list of different rose wine styles.

Hosting a wine night? Here are a list of easy appetizers for wine tasting.