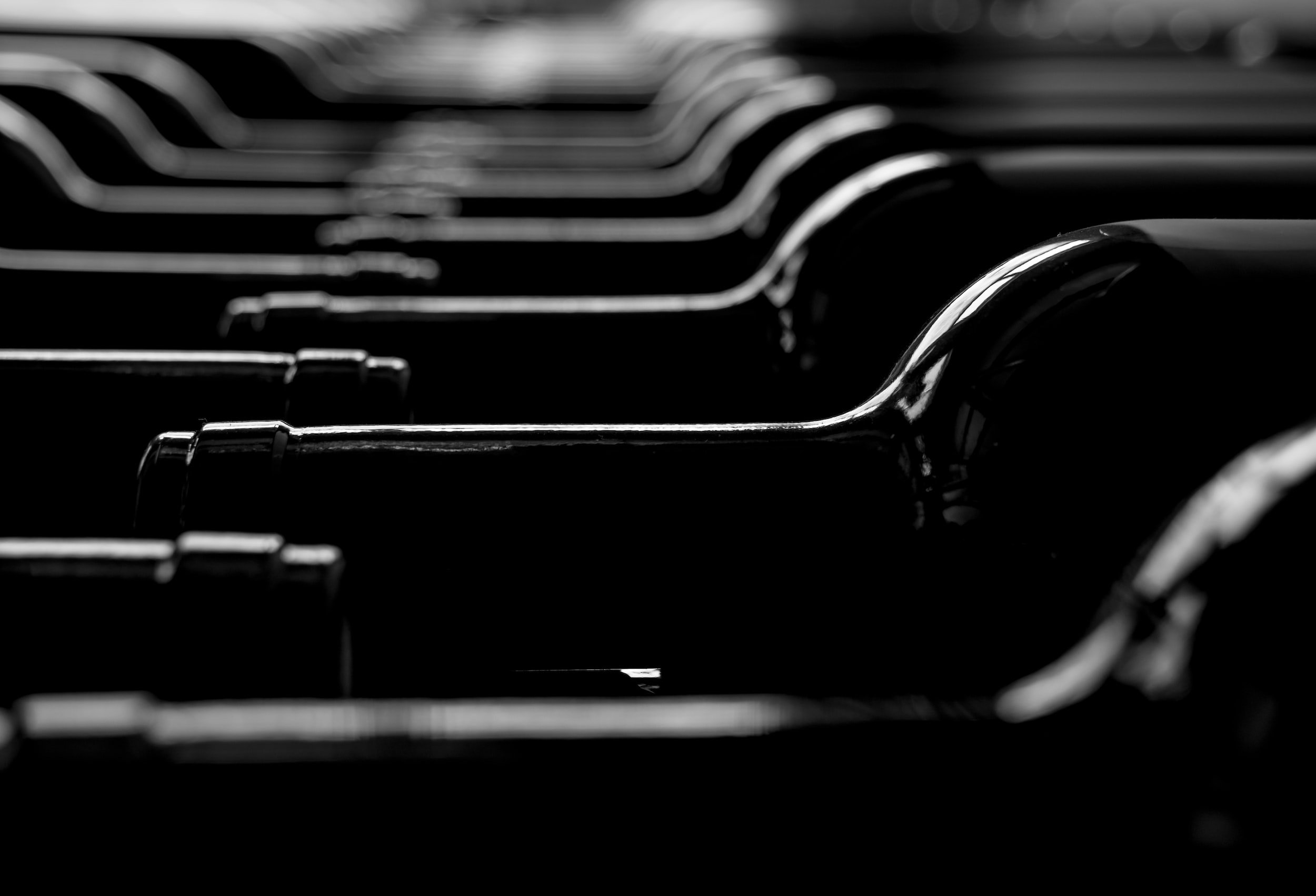 If you've ever picked up a bottle of 2 Buck Chuck, or wondered how Walmart or Target can make their own wine, then you've stumbled across something known as a private label wine.
Private label wines are created for specific retail stores or restaurants. Consumers feel more trust towards these labels because they already purchase goods or services from that store or restaurant. Bottling under a private label helps wineries protect their own brand image while selling more wine and can be an excellent value for solid wines.
What Are Private Label Wines?
Private label wines are those wine brands created especially for a store or a restaurant. The brand is only sold in that location (or chain) and cannot be purchased anywhere else. A private label means that the company selling the wine will have worked with the producer and likely a marketing agency to design a wine brand that will best appeal to its target clientele. These wines already have a consumer segment waiting for them.
Why are private labels used for wine?
The economics behind private label wines have to do with two different marketing angles:
targeting a specific consumer, and
protecting a brand's value
Helpful Tip: Go check out this post on how bulk wine works. A different side to private label wines.
Who Drinks Private Label Wines?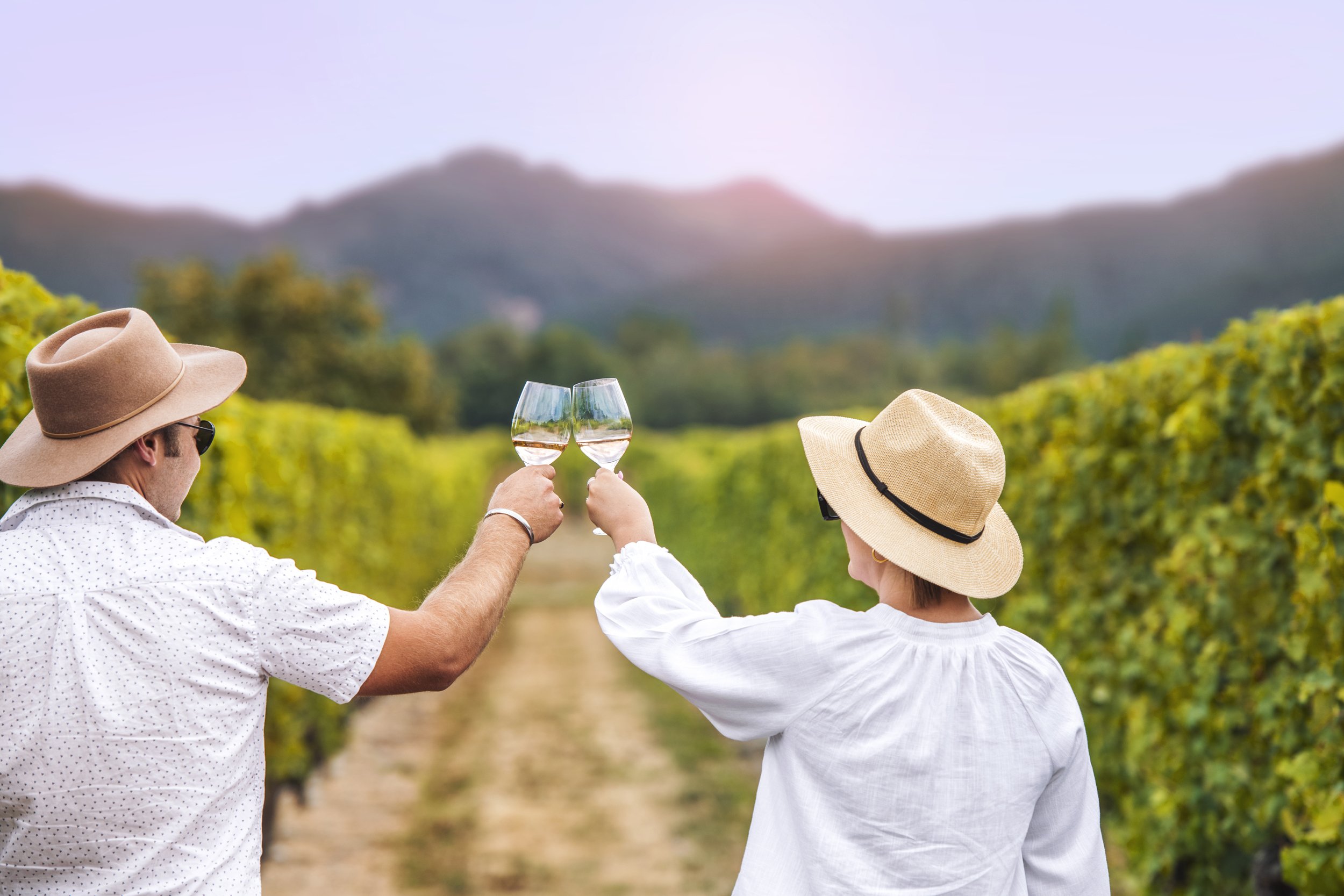 Low investment consumers, wine drinkers who perhaps know very little about wine, except that they enjoy it, tend to purchase what they know and trust. If this wine drinker loves Oyster Bay Sauvignon Blanc from New Zealand (~$10/USD) and sees an unfamiliar New Zealand Sauvignon Blanc on the shelf next to a bottle of Oyster Bay, it's highly unlikely that the buyer will try the unknown wine, even if it's cheaper than the beloved Oyster Bay.
Private label wines bank on this particular consumer habit by creating a brand that has an existing affiliation with something buyers know and trust. These customers already have an affiliation with the store or restaurant where they're spending money.
A private label becomes a spin-off brand for the main retail outlet. It's no longer a risky, unknown Sauvignon Blanc, it's the store's Sauvignon Blanc, which is worth trying – at least once because you (the customer) and the store have a trusted relationship.
What Wineries Make and Buy Private Labels?
Winegrowers and producers put tremendous effort into creating their unique brands. They know their consumer market and spend countless marketing dollars on promotional campaigns to sell wine.
Wineries typically have a set number of cases that they forecast selling each year.
In some years, there can be an oversupply of wine. Particularly good growing seasons with abundant harvests mean that wineries may have more wine than they can sell.
There's no cost-effective way to hold onto wine as a producer.
Wineries in this situation face the simple fact that time marches on, and in 12 months a new harvest will bring new grapes into their winery facilities, whether or not they've bottled and shipped last year's wine.
The Economics Behind Private Label Wines: Finding New Markets
Wineries have a few options to address oversupply. They can try to sell excess wine on the bulk market or they can enter into a contract with a retailer, restaurant, or even a private individual, to bottle excess wine as a private label.
Jargon Alert: Bulk wine refers to wine that's already made and available for purchase from other wineries. Wineries may sell excess wine or buy wine on the bulk market. The bulk wine market has wines at all price points – from inexpensive wines to fine wines. The bulk market does not necessarily mean cheap wine. Here's a helpful post that explains how bulk wine works.
If a winery bottles under its own label and offers it to a retailer or restaurant who sells it at a discount, this has the potential to undermine the winery's brand by affecting the brand value. I've heard a now-familiar complaint from friends many times:
Why would I want to join a wine club for the local winery if I can go to the discount grocer and buy the same wine for 50% less?
But bottling the wine for a restaurant or retail outlet under a private label protects the main brand's value.
Case Study: Target Private Label Wines
Target, a general merchandiser carrying everything from clothing to home and grocery goods, is a national retailer in the US with stores in all 50 states. Target actually carries 3 private labels wines: Each aims to attract a wide market.
What Are Private Label Wines – Example 1: California Roots

California Roots is an everyday, accessible wine at $5 USD/bottle. This is Target's play on the famous Charles Shaw from Trader Joe's, more widely known as Two Buck Chuck. Coming in at the same price, or even slightly below, a specialty coffee, Target shoppers will see the California Roots label as an affordable option for casual meals.
The brand's label marries a youthful, colorful vibe with carefully chosen fonts and messaging that highlight the juice's origin of California, and in big, bold letters the brand name: ROOTS.
Roots has clever wordplay with multiple possible meanings.  
It could be that the brand wants to emphasize that their wine has deep roots in California (many great wines have a long history of winemaking in California), or that grapevines have roots (making the wine seem more natural and therefore healthier), or even a hint to heritage (makings us attach positive emotions of home and family to this wine that will compel us to put the bottle in our shopping carts).
The label also carries the iconic California brown bear from the state flag next to the words "Purveyors of Fine California Wine".
Towards the top, we see "Vinted in the Golden State". Roots certainly plays to feelings of history and authenticity tied to California wines.
And at $5 USD/bottle, this wine knows its market.
Do we know where the grapes are from, other than California?
No. The producer isn't the focus. This bottle is all about the brand message for a Target shopper.
What Are Private Label Wines – Example 2: Wine Cube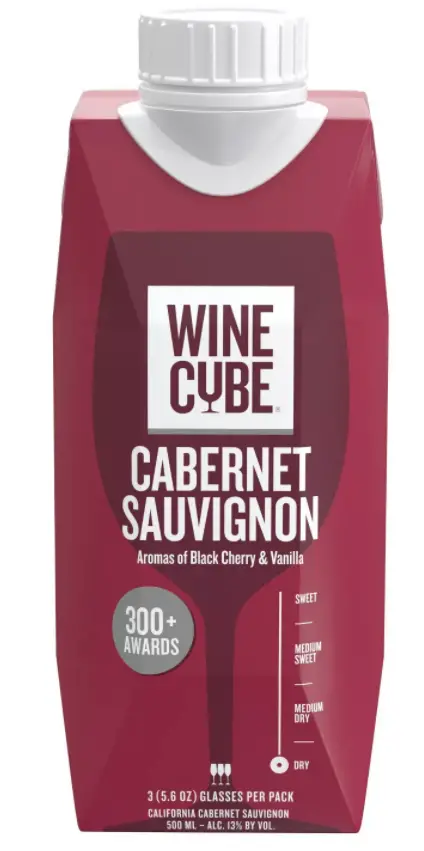 The Wine Cube label comes in boxed tetra packs. Offering seven styles: Sauvignon Blanc, Pinot Grigio, Pinot Noir, Riesling, Rosé, Cabernet Sauvignon, and a Red Blend. This lineup pretty much covers the everyday palate preference.
The Wine Cube offers two standard sizes: 3 liter (4 standard bottles) and 500 ml packages. This arguably targets those who drink much more, or much less. The 500 ml box costs $5 USD, priced the same as a California Roots 750 ml bottle, but an appealing option for the single drinker who only enjoys the occasional glass of wine or even those with an active lifestyle, grabbing a boxed wine for a weekend outing.
Wine Cube also targets a younger demographic, one that's willing to drink box wines.
The no-frills package with clear messaging keeps entry-level drinkers in mind.
What kind of flavors does the Cabernet Sauvignon have? Black Cherry & Vanilla
Is it a sweet or dry wine? Dry
Is it any good? It's won 300 awards
How much is inside the box? 3 glasses
In tiny letters at the very bottom, the box mentions California Cabernet. The source for these grapes is unimportant for their consumer segment.
What Are Private Label Wines – Example 3: The Collection

The Collection sits higher on the brand ladder at $10 USD/bottle (technically $9.99). The Collection offers a range of trending wine styles, including Bourbon Barrel Aged Cabernet Sauvignon, a sparkling Rosé, and a Prosecco, in addition to the standard Red Blend, Rosé, Pinot Grigio, Chardonnay, and Cabernet Sauvignon.
With The Collection's clean, abstract label aesthetic, this wine would appeal to any mainstream consumer wanting to splurge on something a little nicer for a weekend meal.
The label has minimal information, other than California. This wine is probably sourced from grapes grown across the state.
The winemaking will be technically precise resulting in a clean, fruit-forward style for broad market appeal.
The BIG question is: Who makes Target's wines?
In Target's case, the grapes for their private label wines come from many California growing regions under contract with different producers. Their entry-level everyday wine brands, Roots and The Cube, mainly sources grapes from the Sacramento Delta and Lodi Region.
To make these private label wines, Target partnered with Trinchero Family Estates – the same winemaker that produces Ménage à Trois and Sutter Home fame.
The grapes for The Collection brand come from Delicato Family Vineyards.
Delicato owns several other labels, most recently acquiring The Family Coppola, whose wines include the memorable Coppola bottles wrapped in an elegant gold wire mesh.
But you'll never find a link to Trinchero or Delicato on Target's private label wines.
Final Thoughts – Are Private Label Wines Any Good? Yes!
The beauty of private label wines is that they can be made from the same grapes and juice as the producer's own wines.
Technically speaking, they could be the exact same wines you purchase from the winery.
The challenge is that you'll never know.
This makes exploring private label wines a fantastic way to discover something deliciously new.
Thirsty for More?
If you made it allll the way to the end of this post, they you're likely curious about wine marketing. Here's an exhaustive post about how wine bottle pricing works that just might quench your nerdy wine palate.
And here's another market-focused post on how vineyard owners and wine growers decide what grapes to plant where. It's complicated!