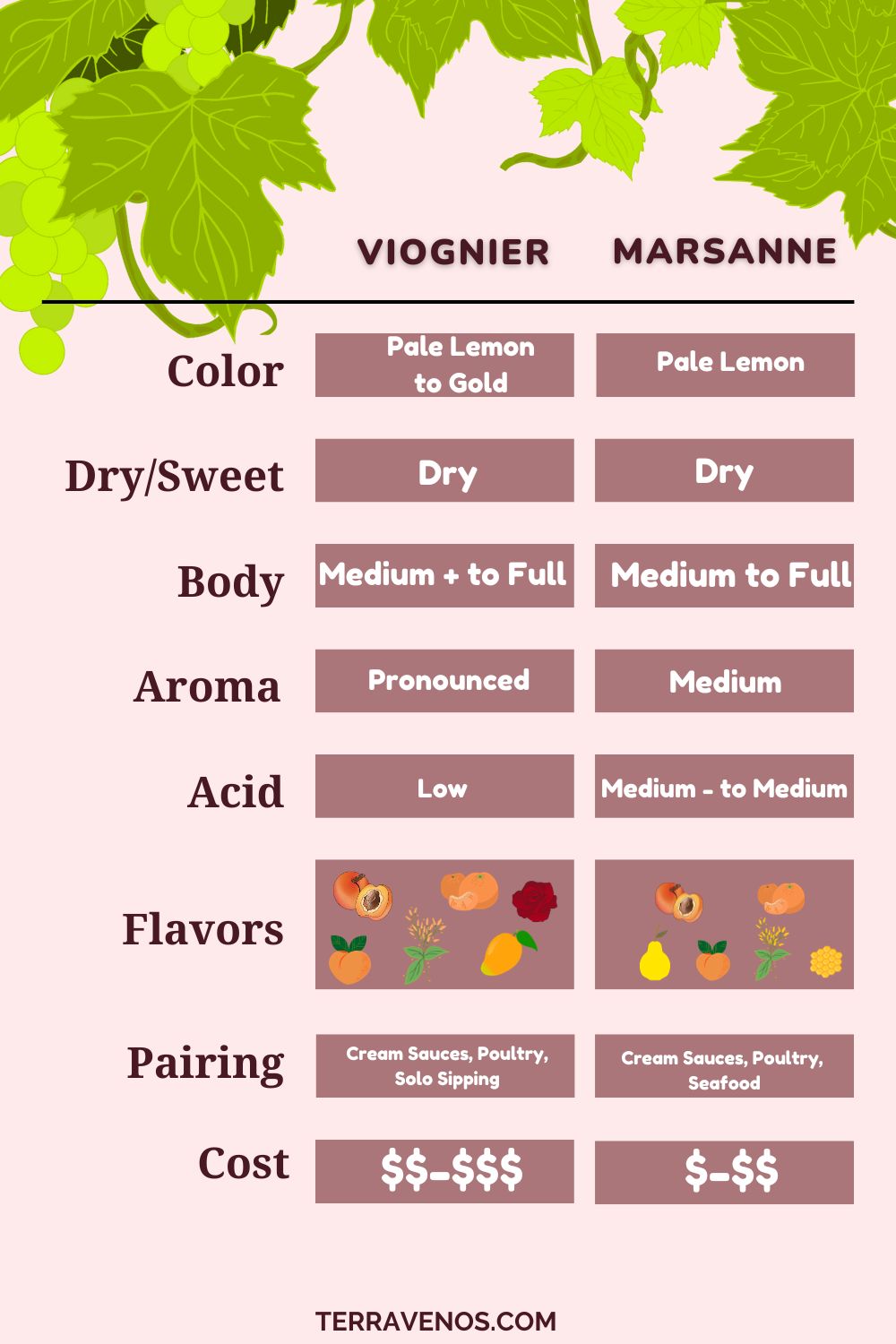 When exploring the world of white wines, figuring out what's what can be a bit of a challenge, like Viognier vs Marsanne.
Viognier and Marsanne are both full bodied white wines. Viognier has lower acid and is more aromatic than Marsanne. Viognier has a fruit cocktail profile; Marsanne is waxy and has acacia notes. Viognier is more widely available than Marsanne.
Here's what you need to know about the difference between Marsanne and Viognier.
Viognier Basics: A Lush and Fragrant Elegance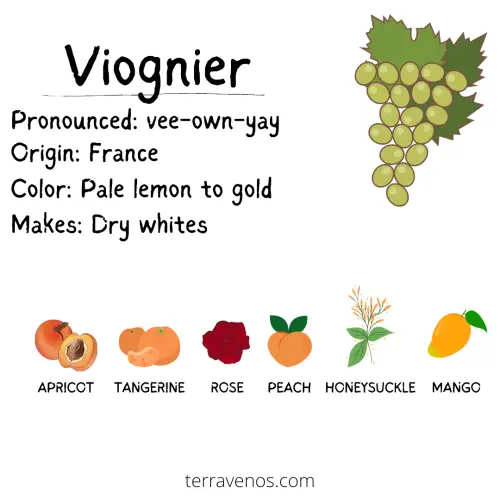 Viognier, a white wine grape from France, is what I consider the fruit cocktail of wine. Aromatic, rich, lush, and delicious. Well-known for its full body, Viognier delivers a luxurious and delightful drinking experience. Arguably the most renowned region for Viognier is Condrieu AOC.
Check out the complete Viognier Wine Guide here.
Marsanne Basics: A Robust Presence from the Rhône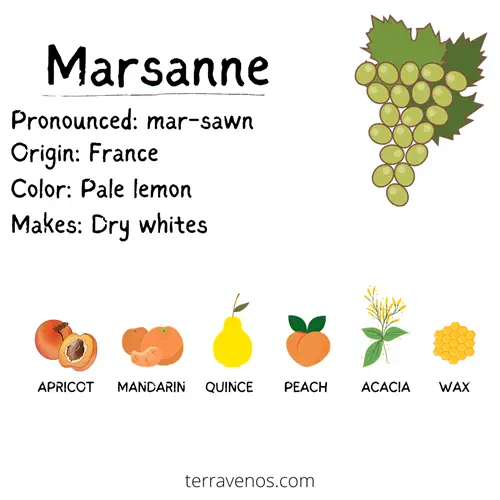 Also from the same region in France, Marsanne has a long history in regions like Hermitage and Saint-Joseph. Its fuller body provides a weighty palate, and the flavor profile includes a medley of ripe fruits, subtle herbal notes, and a touch of nuttiness.
Today, Marsanne extends its reach beyond the Rhône Valley, with vineyards in regions like California's Central Coast and Victoria in Australia.
Check out the complete Marsanne Wine Guide here.
Wine Comparison: Viognier vs. Marsanne
A quick side-by-side unveils the distinctive styles of Viognier vs Marsanne.
Viognier Wine Profile
Sweetness: Viognier is typically a dry white wine; however, some producers will leave a little residual sugar in the wine creating an off-dry style. These are typically less expensive wines.
Alcohol: Viognier wines generally boast a moderate to high alcohol content, ranging from around 13% to 15% ABV.
Body: Known for its full body, Viognier provides a lush and indulgent drinking experience.
Acid: Viognier is a low-acid wine, typically lower than Marsanne, giving it a richer quality when you drink it.
Flavor and Aroma Intensity: Viognier delights with intense floral aromas and rich stone fruit flavors, often with hints of honey and spice.
Flavors: Expect apricot, peach, honeysuckle, and sometimes a touch of vanilla.
Fun Wine Fact: Viognier is often co-fermented and blended with Syrah, a red wine grape. Who knew?
Marsanne Wine Profile
Sweetness: Marsanne is almost always made in a dry style.
Alcohol: Marsanne wines typically carry a moderate alcohol content, similar to Viognier, ranging from around 13% to 15% ABV.
Body: Marsanne is celebrated for its full-bodied nature, providing a substantial and well-rounded palate.
Acid: Marsanne has medium, to medium-low acid.
Flavor and Aroma Intensity: Marsanne's profile includes ripe orchard fruits, like apricot and peach, along with quince, herbal nuances, and a subtle nutty character.
Flavors: Anticipate a medley of pear, quince, hazelnut, and a touch of dried herbs.
Are Viognier and Marsanne Similar?
Viognier and Marsanne are similar in style; they are both fuller-bodied white wines. Also, they are both used in blends.
What Is the Difference Between Viognier and Marsanne?
Viognier is more aromatic than Marsanne. Viognier tends to emphasize floral and stone fruit notes, while Marsanne leans towards more herbal and floral aromas. Marsanne often has more acidity than Viognier, making it feel fresher and more lively in your mouth.
Viognier vs. Marsanne Winemaking
Both Viognier and Marsanne undergo similar winemaking techniques. Stainless steel fermentation and temperature control are common practices, although some winemakers experiment with techniques like barrel aging and lees stirring, offering unique expressions of these wines.
Viognier vs. Marsanne: Food Pairings and Serving Temperature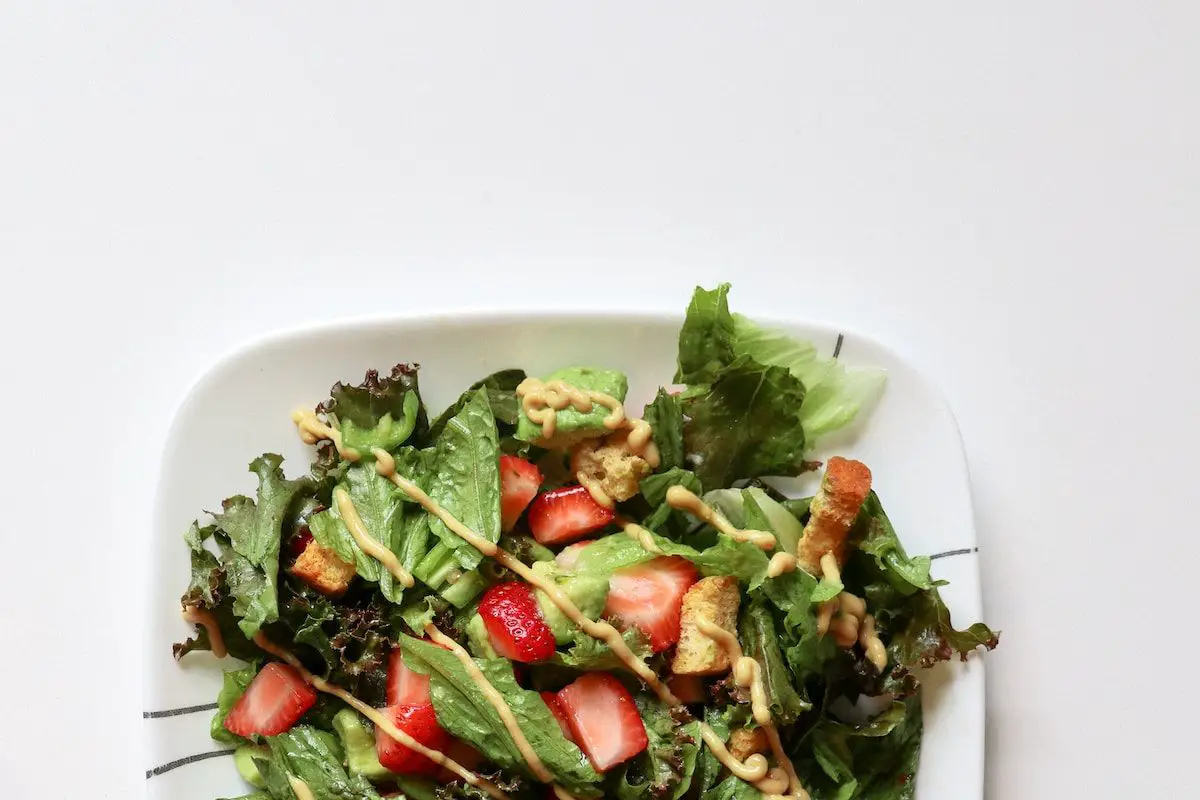 Viognier's lush floral and fruity character makes it a splendid match for a range of dishes, including creamy pasta, poultry, and flavorful cheeses. Marsanne, with its robust body and pronounced acidity, pairs exceptionally well with richer seafood, creamy sauces, and roasted poultry.
Both Viognier and Marsanne need to be chilled. Pop them in the refrigerator the night before or a few hours before serving. You shouldn't need to decant either wine.
Helpful Wine Drinking Tip: If you feel the wine isn't very aromatic, give it a stiff swirl and sniff. This will help. Here's a 30-second tasting tip on why we swirl wines.
Which Is More Expensive – Viognier vs. Marsanne?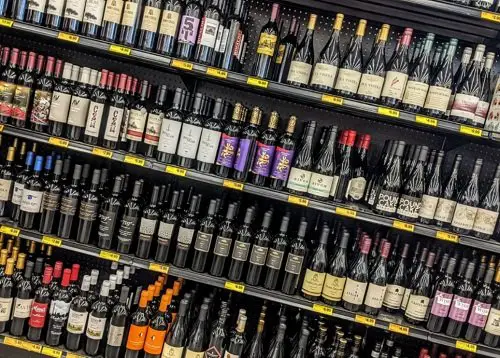 It's always helpful to get a general idea of cost comparisons when you're shopping for Marsanne and Viognier. Here's a quick breakdown:
Viognier Cost
Entry-level Viognier wines are often reasonably priced, falling between $12 to $18 per bottle. These selections deliver a decent Viognier experience without straining your budget. Premium Viognier wines can be found in the range of $20 to $40+.These bottles promise a nuanced and sophisticated exploration of Viognier's diverse flavor profile.
Helpful Wine Buying Tip: Less expensive Viognier will come from South Africa and Australia. Premium Viognier will come from France.
Marsanne Cost
Marsanne isn't as popular or as widely planted as Viognier, so expect to pay more for bottles of 100% Marsanne. Entry level Marsanne is around $15-$30 USD per bottle. On the premium side, Marsanne starts to get interesting at the $40 USD range and up.
Wine Buying Tip: Both Marsanne and Viognier wines can go for well over $100 USD per bottle from premium producers.
Which Is Better, Viognier, or Marsanne?
Choosing between Viognier and Marsanne depends on your preference. If you want a rich, floral, and fruity white wine, Viognier is better. For those seeking a fuller, more robust experience with a focus on ripe orchard fruits and herbal nuances, Marsanne is the superior choice. If budget considerations weigh in, Viognier tends to be more budget-friendly.
Final Thoughts – Viognier or Marsanne?
I love both of these white wines. You really can't go wrong with either one. To figure out the differences between the two, host a side-by-side tasting.
Grab two bottles of similarly priced Viognier and Marsanne, gather a few friends, and indulge in an afternoon of exploration.
Viognier is a fun wine and an excellent choice for everyday enjoyment. Marsanne is better suited to long meals with good conversation (IMHO).
Thirsty for More?
Here's how to host your own wine tasting at home. This is the best way to learn about wines.

Check out these key wine regions and their signature grapes if you're just getting started with wine.

And here's a random post on how wine bottles get priced (a little nerdy, but interesting if you like that kind of thing).