Whether you're a budding wine enthusiast or simply curious to learn more, anyone can explore top wine regions, famous wine appellations, and iconic wines. 
From Bordeaux to Napa Valley, uncover the top destinations, wine styles, and notable appellations in this quick guide to popular wine regions. Indulge in the flavors and embrace the allure of these classic, signature wines.
1. Bordeaux: Iconic French Wine Region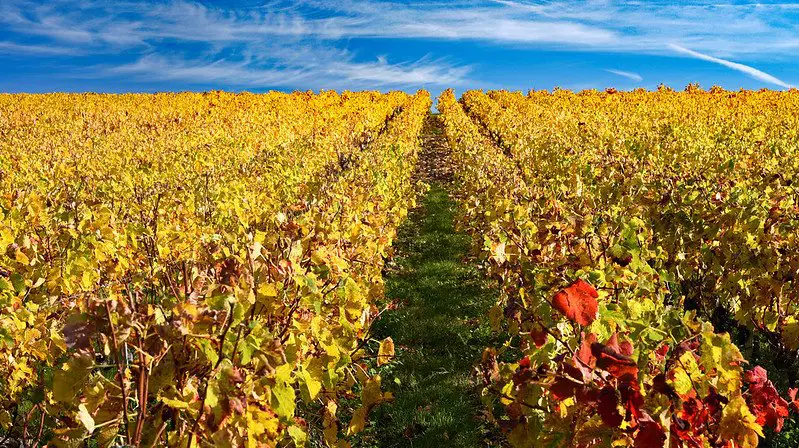 In southwestern France lies the revered wine region of Bordeaux, an epitome of winemaking mastery. Renowned for its classic red blends (and refreshing whites), Bordeaux produces signature wines that exemplify elegance and complexity.
The region's red blends, dominated by Cabernet Sauvignon and Merlot, marry together to create symphonies of flavors, often aged to perfection in the cellars of renowned châteaux.
Fun Wine Fact: When you hear the term "Bordeaux Blend" this refers to a Cabernet Sauvignon, Merlot, and Cabernet Franc dominated wine, even if it was made somewhere else in the world.
You'll want to explore notable subregions such as Médoc, Saint-Émilion, and Pauillac boast their own distinct characteristics, imparting a sense of place in every glass.
Helpful Tip: Check out this post on what makes a wine a Bordeaux, and here's one that covers how you can use the Bordeaux classifications to pick great wines.
2. Burgundy: Birthplace of Pinot Noir and Chardonnay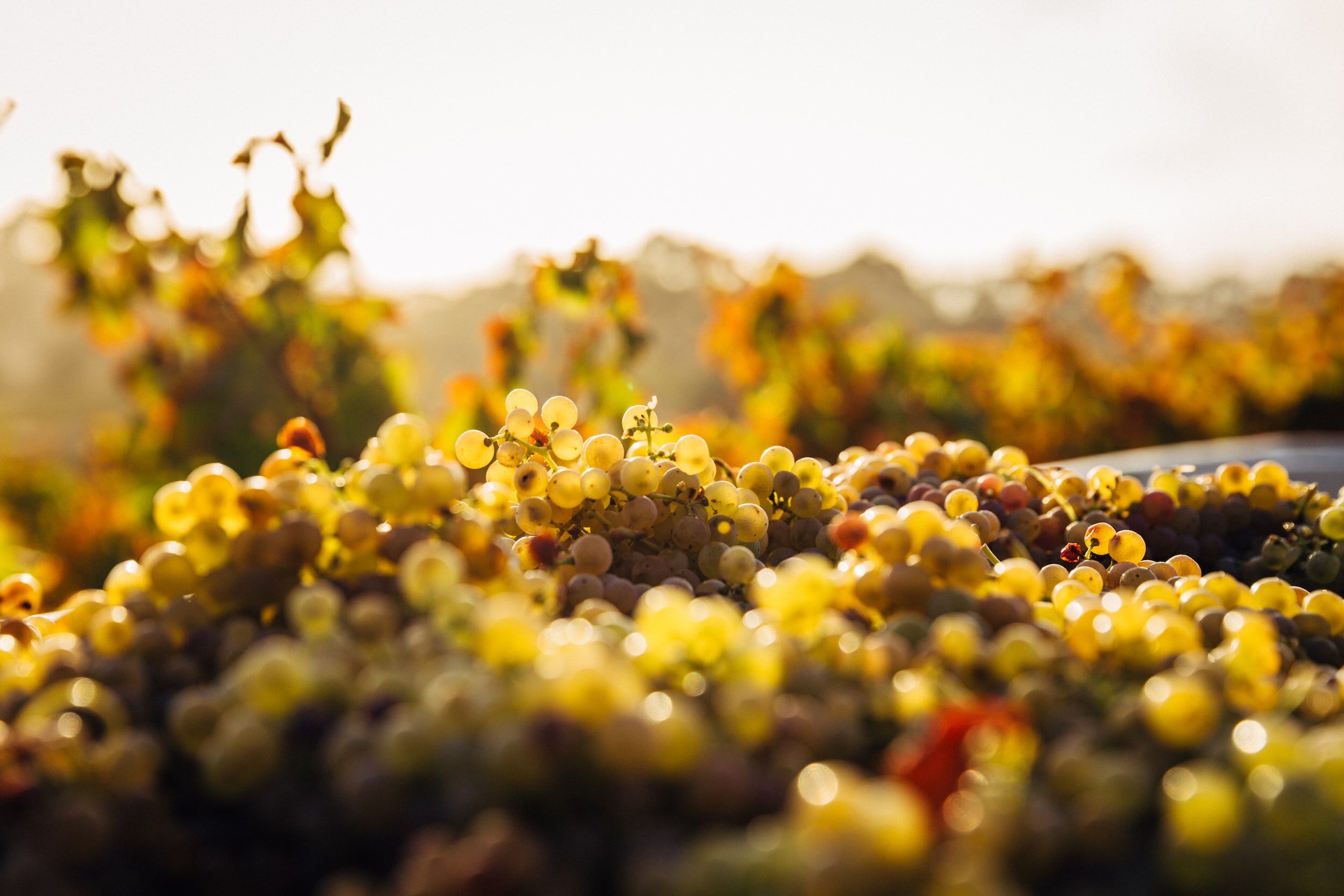 Nestled in the heart of France, Burgundy stands as the birthplace of two noble grape varietals: Pinot Noir and Chardonnay. This region's winemaking traditions and terroir-driven approach result in wines of unparalleled finesse producing some of the most sought-after wines in the world.
Fun Wine Fact: Unlike Bordeaux, almost all wines in Burgundy are single varietal, meaning they don't blend different grapes together.
You'll want to explore the Côte de Nuits, Côte de Beaune, and the revered white wine haven of Chablis.
Helpful Tip: Here's a helpful post that covers Chablis wine, and another post that goes into more detail on the differences between Pinot Noir and Cabernet Sauvignon.
3. Champagne: Sparkling Elegance from France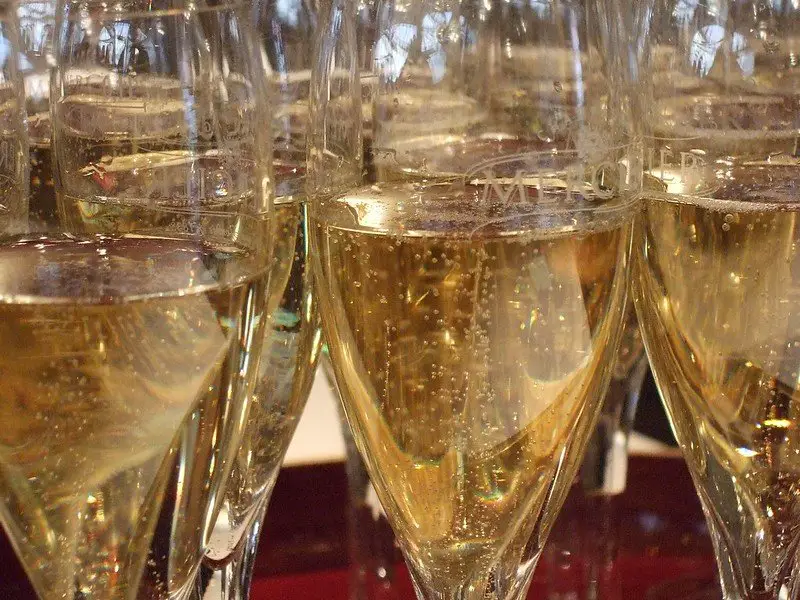 Everyone knows the name "Champagne", the wine of celebration and joy. Just to the north of Burgundy, you find Champagne the region and Champagne the wine.
Crafted through time-honored methods, Champagne wines embody the perfect harmony of delicate bubbles, vibrant acidity, and seductive complexity.
Fun Wine Fact: Did you know that Champagne wine grapes are among the most expensive to grow in the world? This translates into your bottle cost, so don't be surprised at the price of Champagne when you go to pick out your bottle of bubbly.
The subregions of Montagne de Reims and Côte des Blancs produce wines of unparalleled finesse.
Helpful Tip: Sparkling wines are probably one of my favorite wine styles. But how are Prosecco and Champagne different? Go find out.
4. Australia: A Continent of Wine Diversity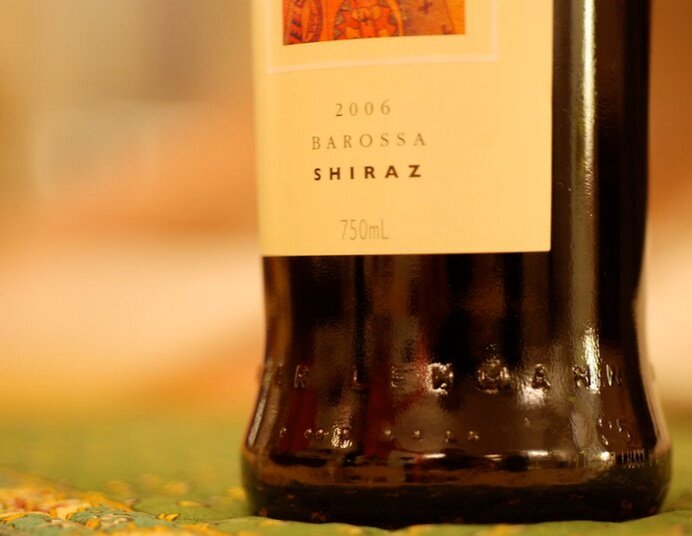 Venturing Down Under, we enter the vast continent of Australia, where a diverse tapestry of wine regions awaits. From the sun-drenched vineyards of Barossa Valley to the coastal charm of Margaret River, Australia is celebrated for its bold and fruit-forward wines. 
Shiraz (known as Syrah in other parts of the world), Cabernet Sauvignon, and Chardonnay reign supreme as the country's signature varietals. 
If you haven't been to Australia, it's sometimes easy to forget that we're talking about an entire continent. The wine growing regions are diverse, so keep an open mind as you explore different bottles. You will absolutely find something you love.
Helpful Tip: Shiraz, Cabernet Sauvignon, and Chardonnay are actually 3 of the 6 wines I recommend for wine beginners. Love Australian wines? Check out this deep dive on Barossa Valley wines.
5. New Zealand: Made Sauvignon Blanc Lovers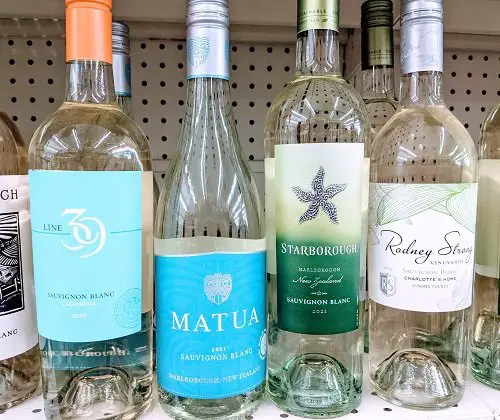 Across the Tasman Sea lies New Zealand, marketed in the world of wine as a pristine land of breathtaking beauty and pure wines.
The country's flagship varietal, Sauvignon Blanc, has propelled New Zealand to international acclaim.
Bursting with vibrant aromatics and zesty acidity, these wines are a true expression of the country's unique terroir. Pinot Noir, another standout varietal, flourishes in regions such as Marlborough, Central Otago, and Martinborough, offering elegant and expressive red wines (Here's a full Sauvignon Blanc wine guide.)
Fun Wine Fact: New Zealand dominates the global production of Sauvignon Blanc. Here's why New Zealand makes so much good Sauvignon Blanc
6. Mendoza: The Finest Argentinean Wines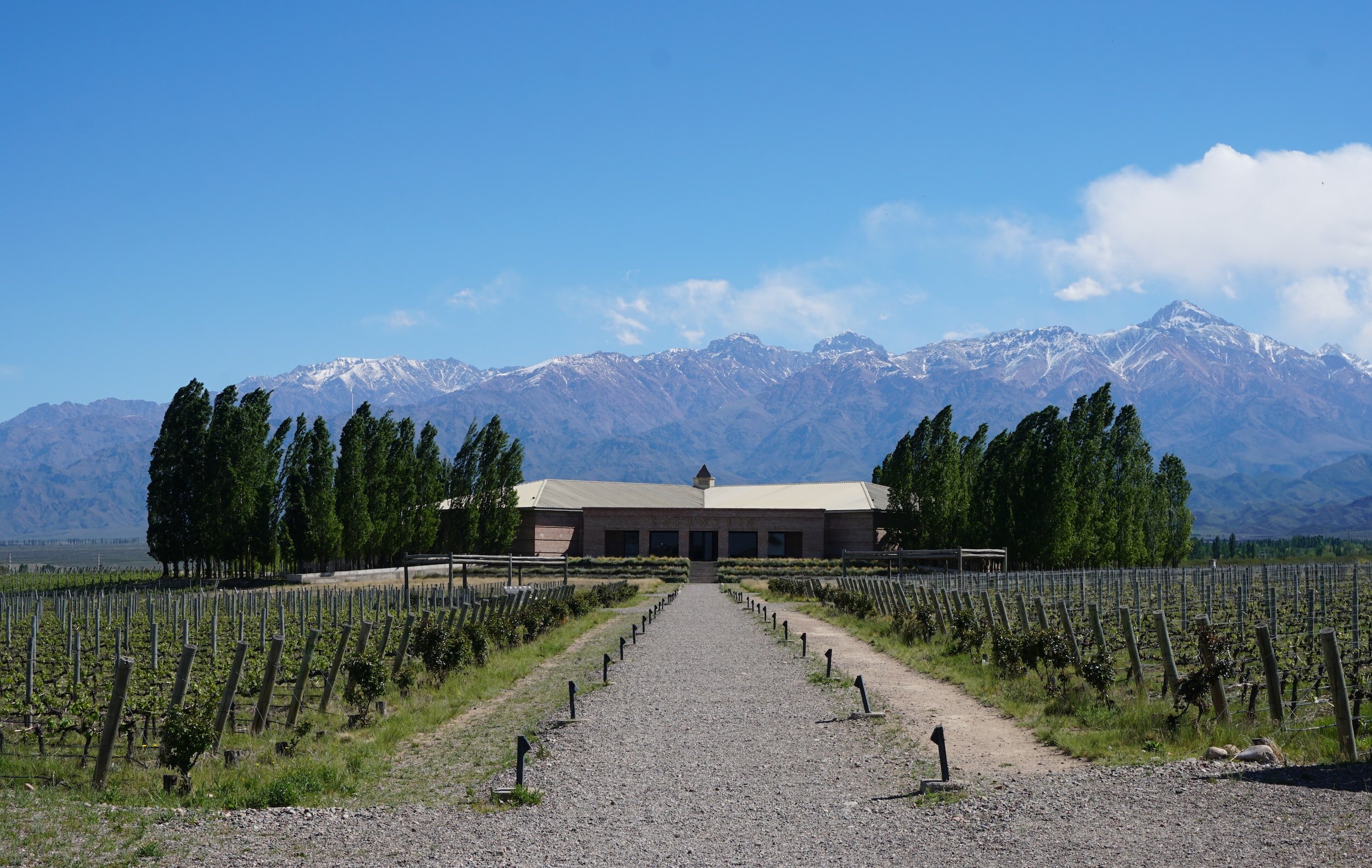 Back in the southern hemisphere of the new world, you'll find Mendoza, Argentina's renowned wine region. Immerse yourself in Mendoza's captivating vineyard tours and discover the allure of its notable wine regions, including Luján de Cuyo and Uco Valley.
Famous for its head-spinning altitudes and that produce exceptional Malbec, Mendoza showcases the heights this varietal can reach. 
With its luscious dark fruit flavors and rich, ripe tannins, Malbec has become synonymous with Argentinean winemaking.
But Argentina crafts a lesser-known fruity white that's worthy of your time. 
The aromatic white wine Torrontés tantalizes with its floral notes and refreshing crispness. If you enjoy Moscato d'Asti or Viognier, you'll likely enjoy Torrontés.
Helpful Tip: Check out this overview of Malbec wine, and here's one that covers the difference between Malbec and Merlot. 
7. Napa Valley and Sonoma: California's Wine Pioneers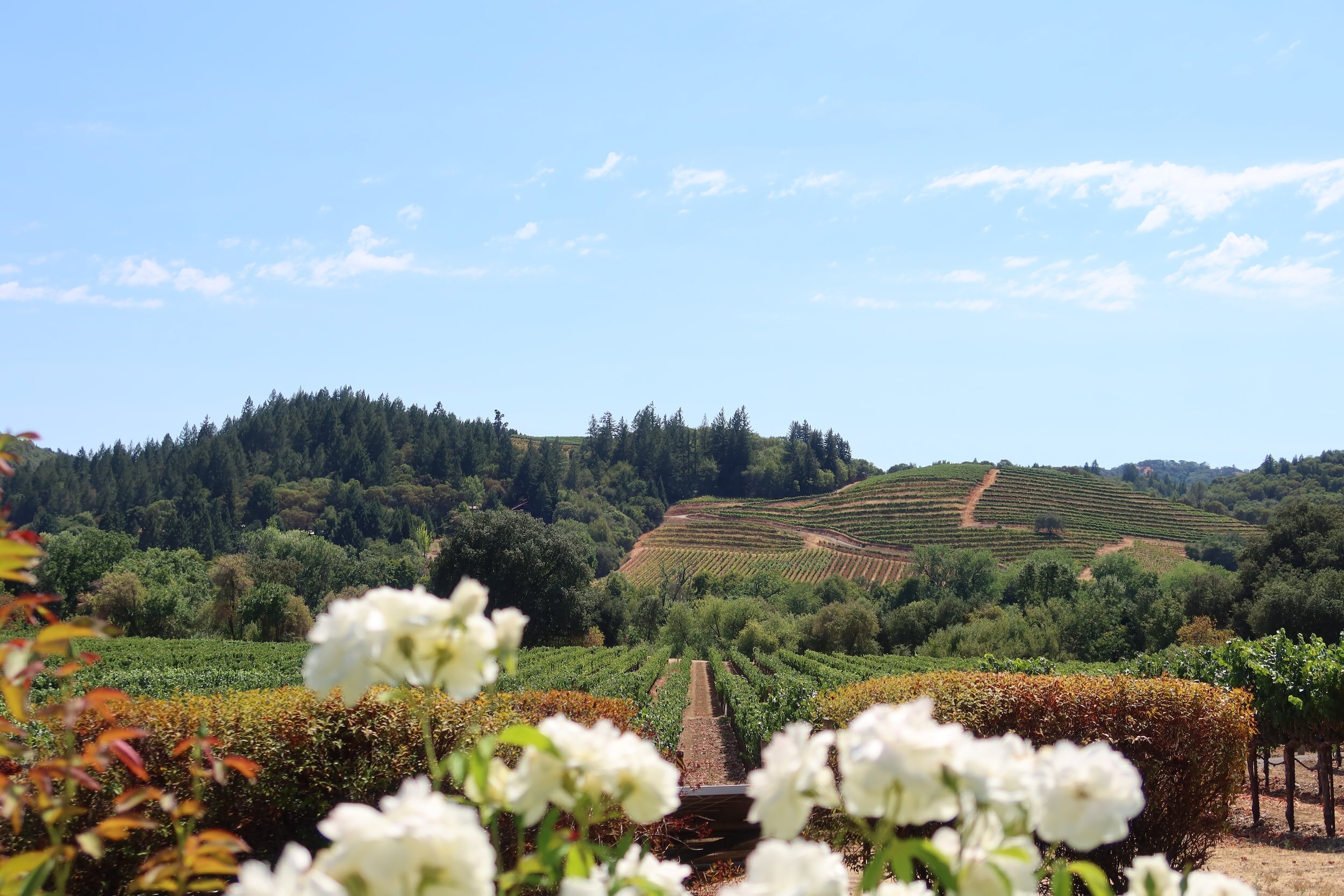 On the wild West Coast of the United States, you'll find the renowned wine regions of Napa Valley and Sonoma. These pioneering regions of California winemaking achieved global recognition for their exceptional wines in the 1970s, and today embody a spirit of experimentation along with a commitment to crafting excellence.
Napa Valley's Cabernet Sauvignon and Sonoma's Chardonnay take center stage, offering a glimpse into the region's diverse terroir and skilled winemaking techniques.
Explore the Napa Valley's coveted AVAs and Sonoma County's breathtaking appellations while savoring the flavors of these iconic wines.
Helpful Tip: Look for wine labels that say "Napa Valley Cabernet Sauvignon" or "Sonoma Chardonnay". You may also see a separate named location on the label, like Russian River Valley AVA, or Stags Leap District AVA, Oakville AVA, or Rutherford AVA. These are sub-regions (winegrowing areas) within Napa and Sonoma.
8. Tuscany: Italy's Enchanting Wine Region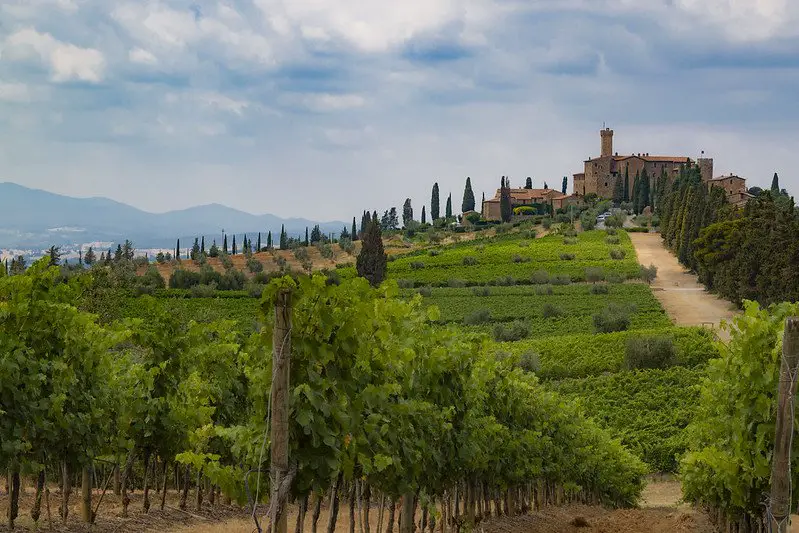 Journeying across the Atlantic, we land in the enchanting region of Tuscany, Italy. This picturesque land produces some of the world's most celebrated wines. Chianti Classico, with its vibrant cherry notes and earthy undertones, stands as one of Tuscany's iconic wines. 
Brunello di Montalcino, crafted from the Sangiovese grape, exemplifies elegance and longevity. 
Chianti and Montalcino are home to famous vineyards and producers crafting bright, food-friendly wines perfect for any dinner party.
Helpful Tip: Here's how to read Italian wine classifications and a separate post on how to choose delicious bottles of Chianti every time.
9. Douro Valley: Port Wine and So Much More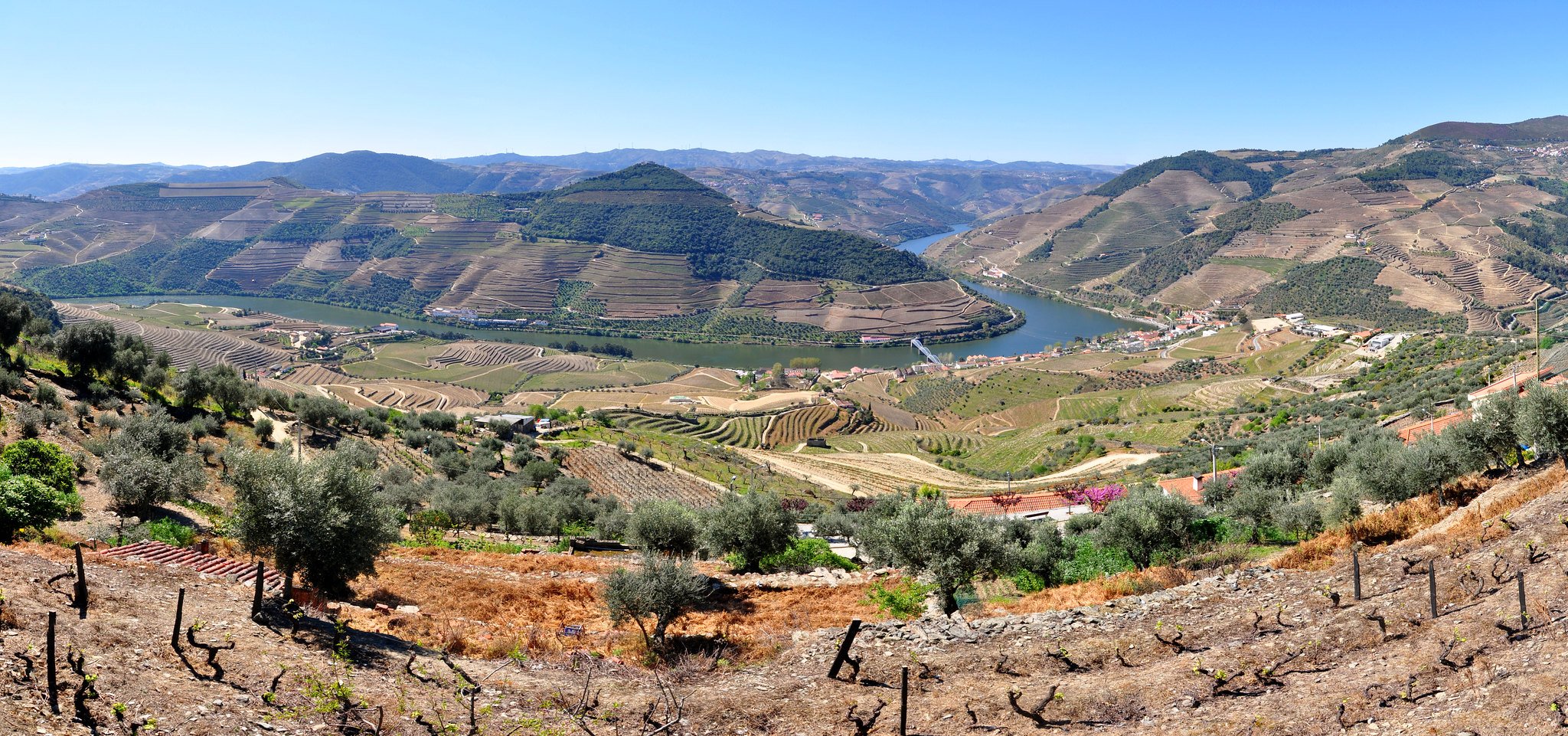 In Portugal's steeply ravined Douro Valley, you'll drink deeply of the famed fortified Port wine and the region's exquisite red blends. 
Port Wine, with its rich and fortified character, has become an emblem of Portuguese winemaking. 
Beyond all of those powerful Ports, the region also produces exceptional Douro red blends, showcasing the full-bodied character and intensity of the indigenous grape varietals like Touriga Franca and Touriga Nacional. 
Start in the Upper Douro and visit the captivating city of Porto, the gateway to this enchanting wine destination.
Helpful Tip: Get started with Port wines here with this FAQ, and I put together this helpful post that covers the differences between fortified and unfortified wines. 
10. Rioja: Spain's Timeless Wine Region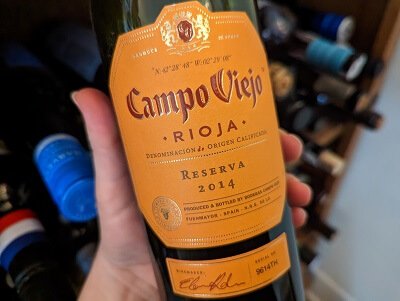 Neighboring Portugal on the Iberian Peninsula, you can't miss Spain's renowned Rioja region. 
Rioja wines, crafted predominantly from the Tempranillo grape, express rich fruit flavors, smooth textures, and enduring charm. 
The Rioja showcases an array of Rioja blends, including Crianza, Reserva, and Gran Reserva, each embodying the artistry of Spanish winemaking and aged for different periods of time before releasing to market. Helpful Tip: Here's a complete guide to Rioja wines.
Go find yourself a few bottles and some friends to explore the Rioja.
Helpful Tip: Rioja has a storied winemaking tradition that comes from bloody conflict. Here's how great wines got their start in Rioja.
11. Germany: Toasting Riesling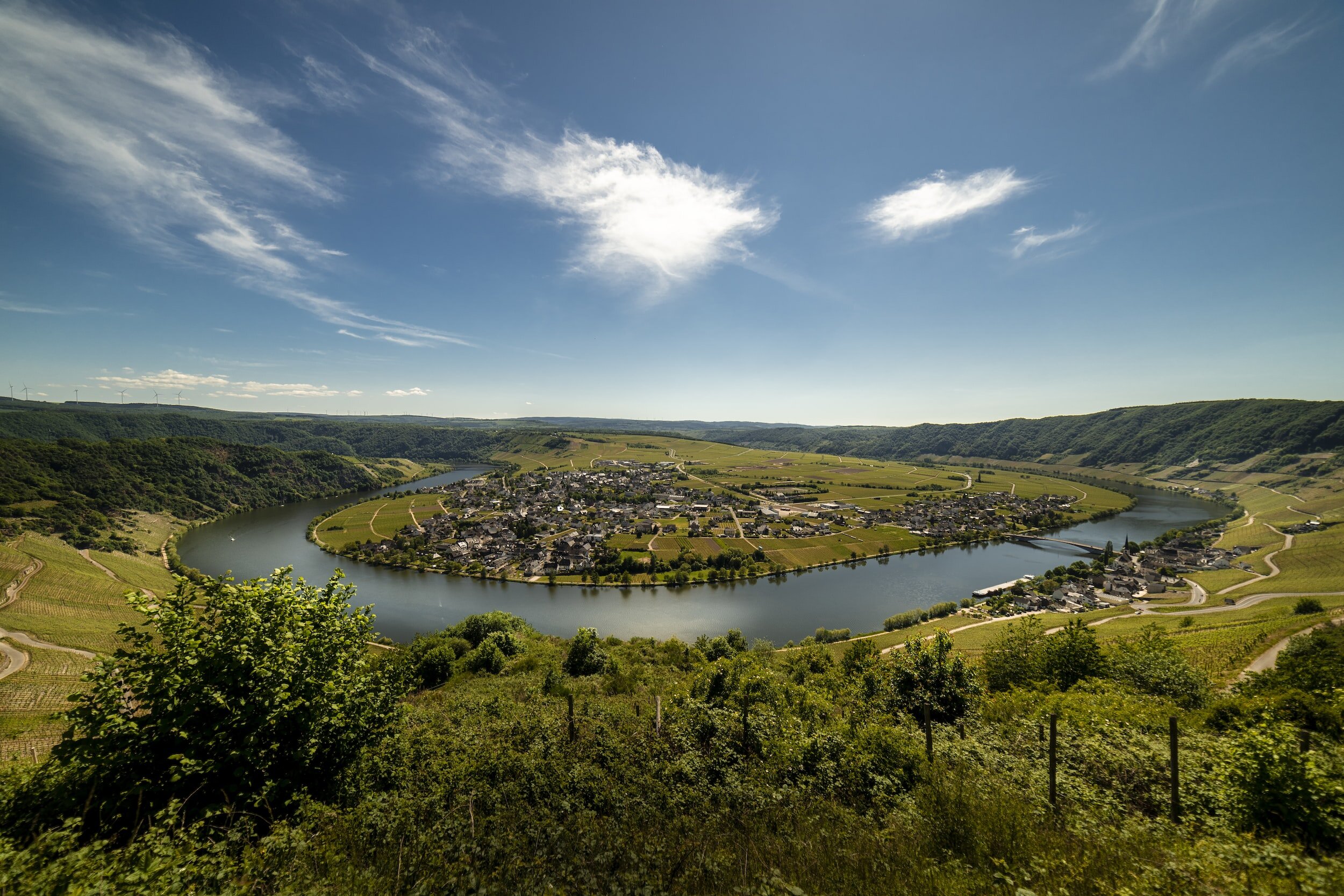 Germany, renowned for its precision and craftsmanship, is home to wines that demand your attention. 
From the picturesque slopes of the Mosel to the sun-drenched vineyards of the Rheingau, Germany offers a wealth of wine varietals and esteemed appellations. 
Riesling, the country's signature grape, takes center stage, charming new wine drinkers and wine aficionados alike with its lively acidity, aromatic bouquets, and diverse character. 
Embark on a journey through Germany's esteemed river-banked wine destinations, immerse yourself in notable vineyards, and indulge in the art of wine tasting, where each sip reveals the exquisite beauty of German wine.
Helpful Tip: Here's a thorough overview of Riesling wines and what you need to know.
Other Major Wine Regions: Options Abound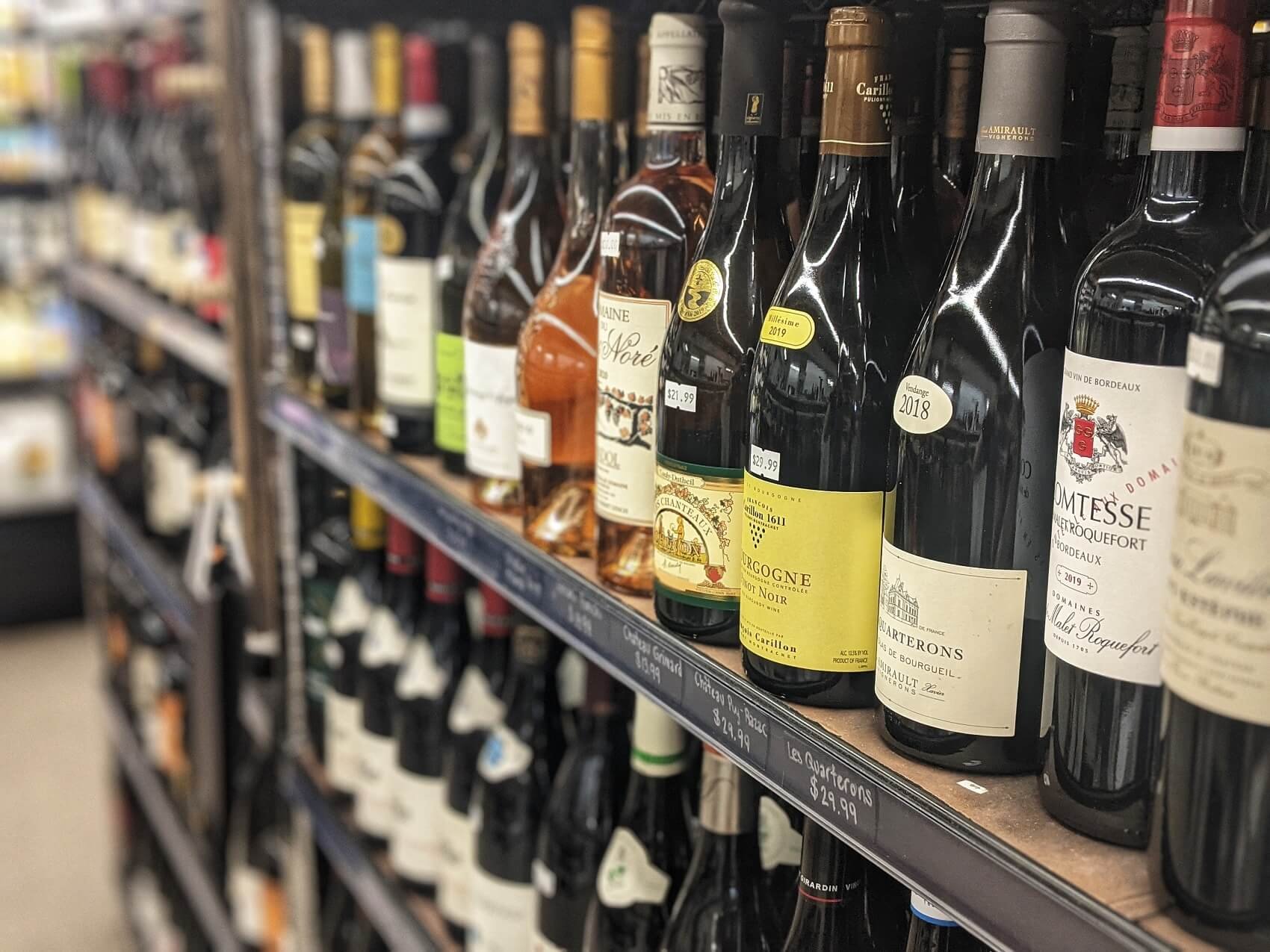 The world of wine holds numerous other notable wine regions awaiting discovery. 
From the sun-kissed vineyards of California's Central Coast to Oregon's juicy and earthy interpretations of Pinot Noir, to the ancient terroir and eroded landscapes of South Africa with Steen and Pinotage. Each wine destination offers its own unique expressions of wine. 
Immerse yourself in the beauty of vineyard tours, indulge in wine tastings, and unlock the intimate stories behind these remarkable regions.
Final Thoughts – Pour Yourself a Glass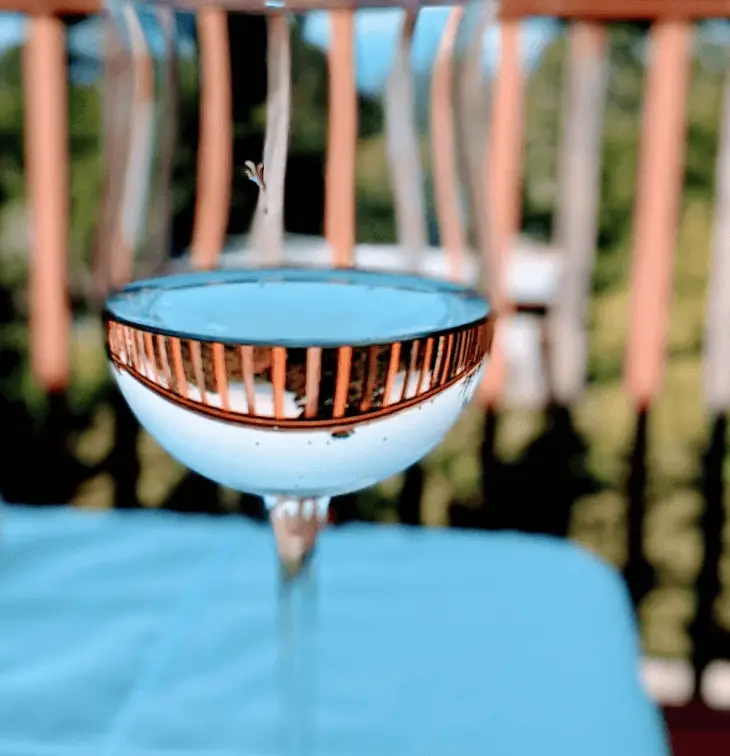 With so many popular wine regions and their signature wines to explore, the question is which one to start with?
A great strategy is to stick with one wine region and do a deep dive. Get a few bottles and share them with friends to develop a sense of the wine's style.
Expand your knowledge, savor the flavors, and embark on your own wine tourism adventures. 
Vineyards from around the world beckon. It's time to start your journey.
Thirsty for More?