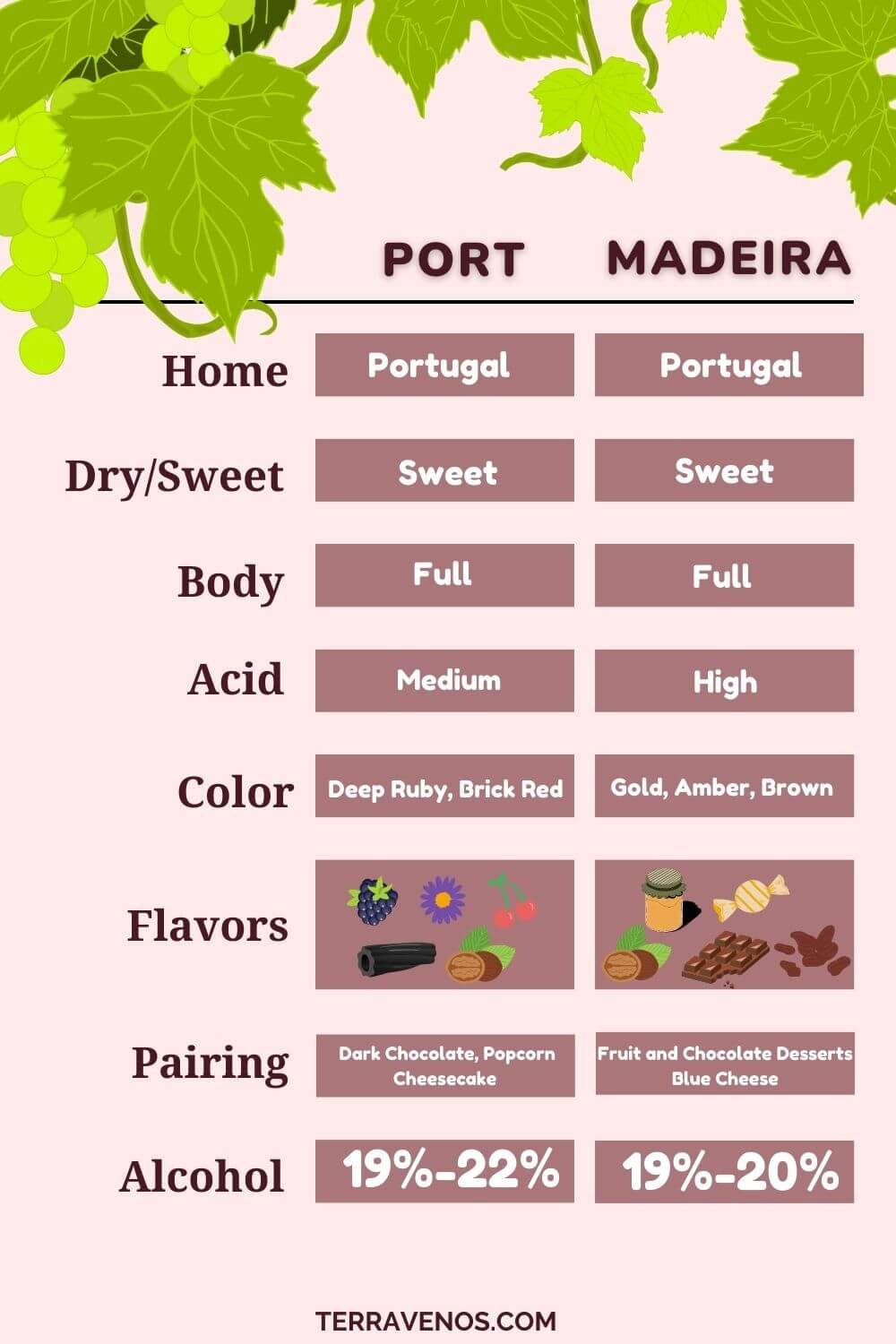 Fortified wines aren't well understood, but two classics, Port vs Madeira, are worth your time.
Madeira and Port share several similarities. They are both sweet, fortified Portuguese wines. Madeira has high acid, with stewed fruits, nuts, burnt sugar, citrus peel, and varnish. Port has tannin, with red and black fruit, licorice, and leather. Both wines come in a range of styles.
Here's what you need to know about Madeira vs Port so that you can answer the question: Is Madeira wine the same as Port?
Madeira vs Port: Where Are they Made?
Where's Madeira Wine Made?
Check out this map of the Island of Madeira – scroll out to see just how far away it is from Portugal!
Madeira wines are made on the island of Madeira, owned by Portugal.
Madeira the island sits in the Atlantic Ocean, some 600 kilometers off the coast of Morocco. The island of Madeira belongs to Portugal and was discovered in 1419. 
First settled by Portuguese merchants and their laborers, Madeira has a mountainous landscape formed by volcanic activity and benefits from rich volcanic soils. 
Where's Port Wine Made?
Explore this map of the Douro Valley:
Port wines are made in Portugal's Douro Valley region, a steeply ravined river valley with vineyards hugging the mountainsides.
The Douro Valley extends West to East, with hotter vineyard locations further inland. Harvest happens from September through October. Warmer sites are harvested earlier than cooler sites. 
Helpful Tip: Check out these quick FAQs on Port wine.
Madeira vs Port: Wine Grapes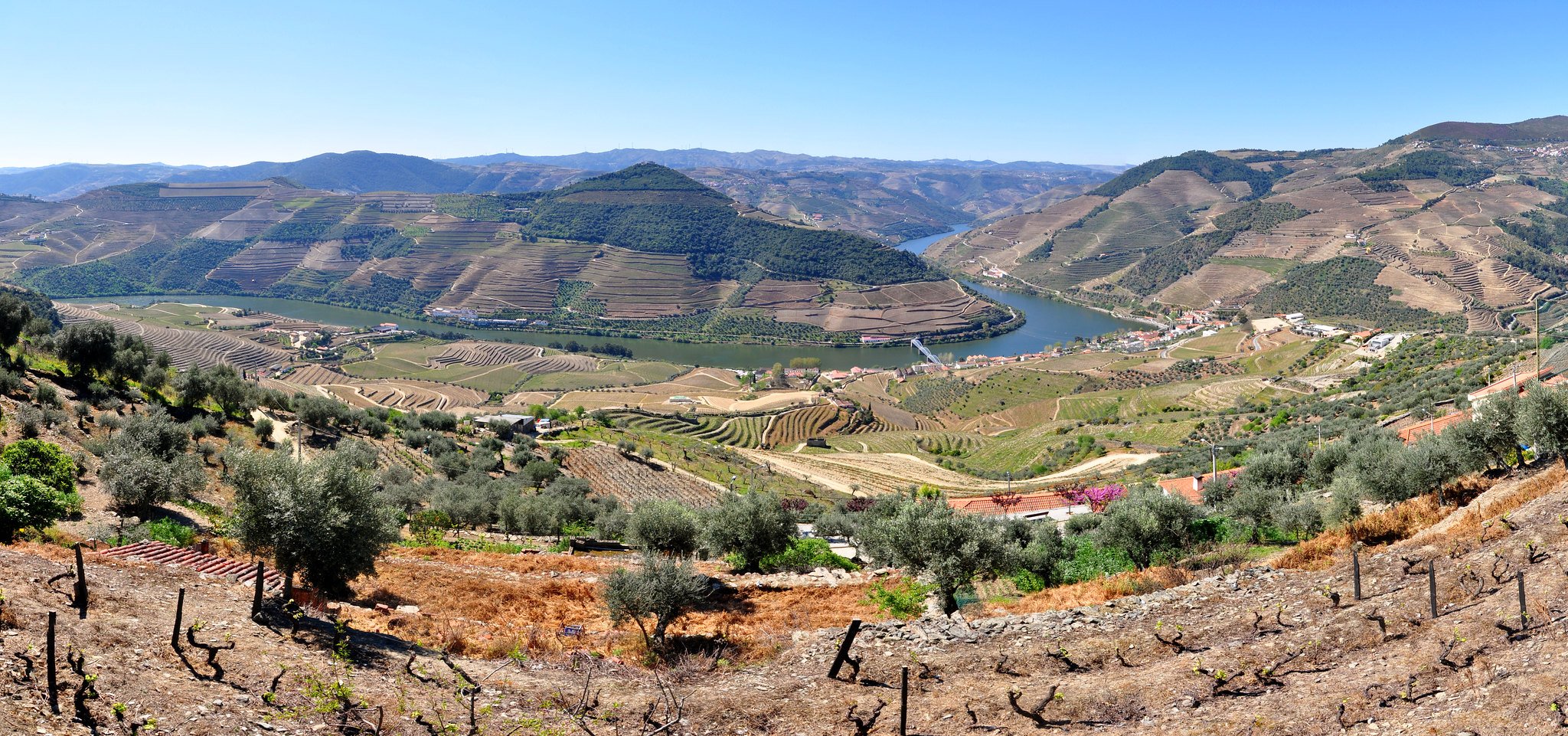 Both Port and Madeira are typically made using several different types of grapes, both distinct to their regions.
Madeira Wine Grapes
Madeira wines can be made using 6 different grapes:
Tinta Negra grapes
Verdelho grapes
Sercial grapes
Boal grapes
Malvasia grapes
Terrantez grapes (very rare)
Tinta Negra is the most disease resistant and widely-planted grape on the island. It's typically used to make entry-level and mid-quality Madeira wines at any sweetness level. You may or may not see the name "Tinta Negra" on a Madeira wine label.
More affordable Madeiras are blends of different grapes. Single-varietal Madeiras tend to be higher quality
Port Wine Grapes
Over 100 different grape varieties are permitted in Port wine production, but only 5 are widely used:
Each grape adds a different character to the final blend, whether it's body, tannin, color, or flavor.
Port producers will decide which grapes and how much they want of each in their Port wines.
Port vs Madeira: Wine Production
One of the key differences between Port and Madeira comes down to how these two wines are crafted. Each follows traditional winemaking distinctive to their regional legacies.
How Is Madeira Wine Made?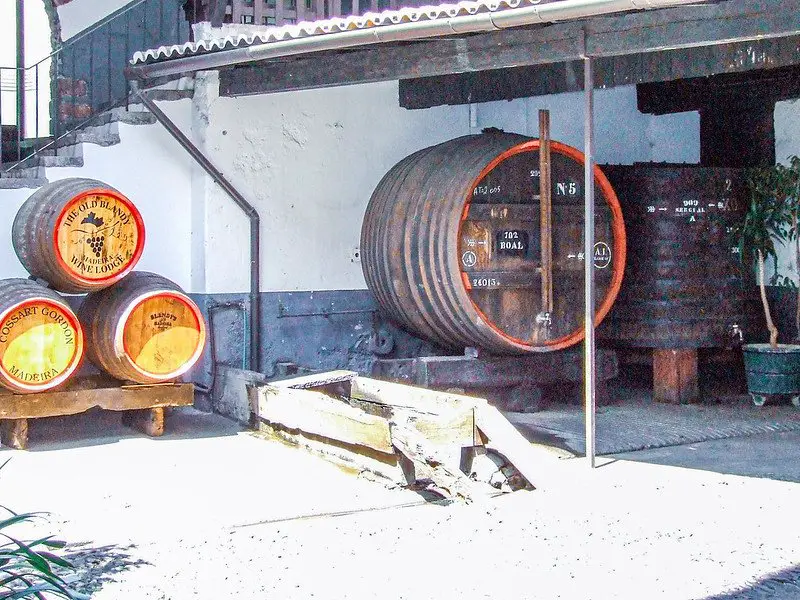 After the grapes are crushed, fermentation starts for Madeira wine. Like Port, the wine producer adds neutral spirit to the wine before fermentation ends, leaving the wine sweet.
Madeira wines are typically fortified to 17%-18% alcohol by volume.
Madeira is then aged in heated vessels or wooden barrels in warm warehouses for an extended period of time. Evaporation during the aging and maturation process increases the wine's alcohol to 19%-20% abv.
Heating the wine causes flavors of stewed fruits, burnt sugar, caramel, raisin, and citrus peel.
Helpful Tip: The sweetness level in Madeira wines depends on when the producers stops fermentation, so every Madeira can be different, but all Madeiras are sweet, even styles that say Extra Dry. (Confusing, I know…)
Like Port wine, the sweetness in Madeira wines comes from unfermented grape juice.
Also like Port, most Madeira wines are a blend of different vintages. 
How Is Port Wine Made?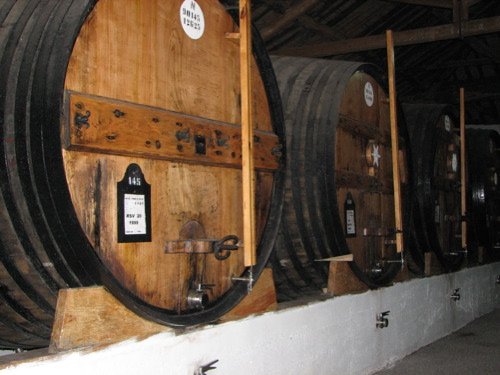 After the grapes are harvested, they are crushed and fermentation starts. The key to Port fermentation is maximizing extraction. 
Jargon Alert: Extraction is a winemaking term that refers to extracting flavors, color, and tannin from grape juice. This is done by continuously pushing the grape skins down in the tank where they're fermenting. The more the winemaker submerges the grape skins, the more flavors, tannins, and color they'll extract.
In typical winemaking, extraction can last 2-4 weeks. Extraction for Port lasts a maximum of 2 days.
This process is quick for Port because the winemaker will add spirit, called aguardente (77% alcohol by volume), to the fermenting wine. Like Madeira, this stops the fermentation leaving a sweet, fortified wine that's 19%-22% alcohol by volume. 
Port's then aged in huge oak barrels, called balsieros, or smaller oak barrels, called pipas. This allows the wine and spirit to integrate. 
The winemaker will blend different lots of Port together to craft their wine. Most Ports are a blend of different vintages and grapes.
Helpful Tip: Fortified wines are relatively uncommon for most average wine drinkers, so I put together this post that goes into more detail on the differences between fortified and unfortified wines.
Port vs Madeira: Aging Process
Ports are usually aged for a shorter period of time than Madeira wines, 2 to 6 years versus a minimum of 3 years and often much longer (up to 20).
Port vs Madeira: Wine Styles
Port versus Madeira: Color
Madeira wines will always have a darker yellow, amber, or even brown color. This is thanks to their aging process and exposure to oxygen.
Port wines will be deep ruby, almost black in your glass thanks to heavy extract techniques. Tawny Ports will have a lighter, brick red color, and maybe even an orange rim. Inexpensive Tawny Ports go through lighter extraction to mimic the color of more expensive Tawny Ports.
Premium Tawny Ports have a lighter color thanks to longer aging, which fades the color of red wine over time.
Port versus Madeira: Body
Madeira and Port wines will taste full bodied thanks to their sweetness and high alcohol level. Madeira wines made in different styles can be lighter or fuller, but these are still big wines.
Fun Wine Fact: Alcohol adds body and mouthfeel to wine. High alcohol wines will taste fuller-bodied when you drink them.
Port will have tannin when made from red grapes (White Port is a style, but uncommon). 
Port vs Madeira: Taste
Port wines are medium acid, medium to high tannin sweet wines with layers of jammy red and black fruit, like strawberry, blackberry, black cherry, and plum. Expect purple flower notes, licorice, and even leather and chocolate. 
Madeira wines have high acid. Expect stewed and dried fruit, like raisins, candied fruit, nuts, caramel, and chocolate. The flavors and aromas will depend on the grapes and final blend of the wine. 
Helpful Tip: Check out this more in-depth post that goes into what Madeira wine is.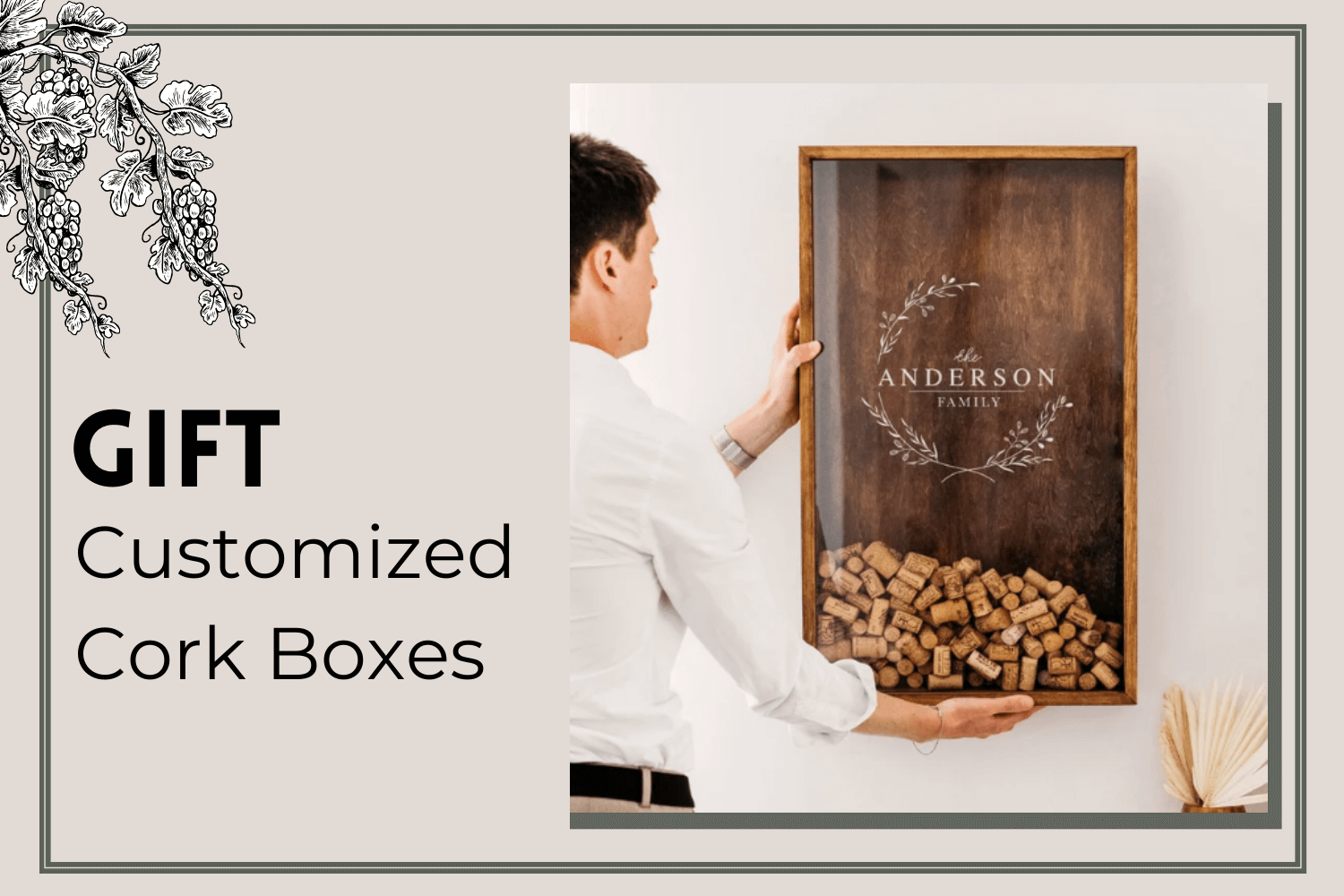 Which Wine Tastes More Alcoholic: Port or Madeira?
Port will taste more spirity and alcoholic than Madeira. Port's fortified with 77% grape spirit, meaning that more spirit needs to be added to fortify the wine to reach19%-22% abv.
Madeira uses 96% spirit for fortification, meaning there's less needed overall to raise the alcohol level to 17% abv.
Which Is Better Port or Madeira?
If you like heavy red wines with rich black and red fruit, then Port is better. If you prefer high acid wines and flavors like praline, caramel, and nuts, then Madeira will be a good wine for you. Both Port and Madeira are sweet fortified wines, so it comes down to style.
Is Madeira like Tawny Port?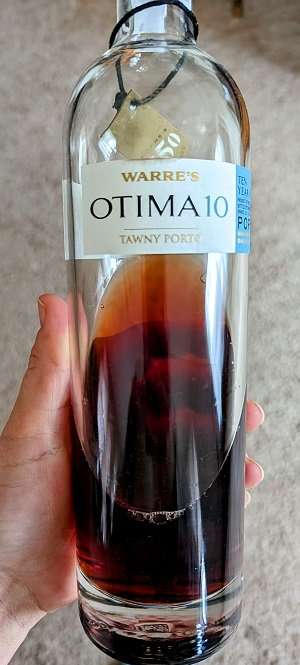 Madeira and Tawny Port are both sweet fortified wines that have nutty flavors, but they're distinctive. Because Madeira's made by heating the wine, you'll taste stewed fruits, burnt sugar, and varnish.
Tawny Ports have red and black fruit, licorice, purple flower, black tea, and tannin. 
Helpful Tip: Here's an in-depth post that covers how Port wine is made and the different styles of Port wine.
Madeira vs Port: Wine Pairing
Helpful Tip: If you're just getting started out with wine, I put together this helpful overview of food with wine pairing to get you started. Side note – I spend just as much time thinking about food with wine pairing as I do deciding what I'm going to eat every night. Utter hedonism. What can I say? 
5 Delicious Madeira Wine Pairing Ideas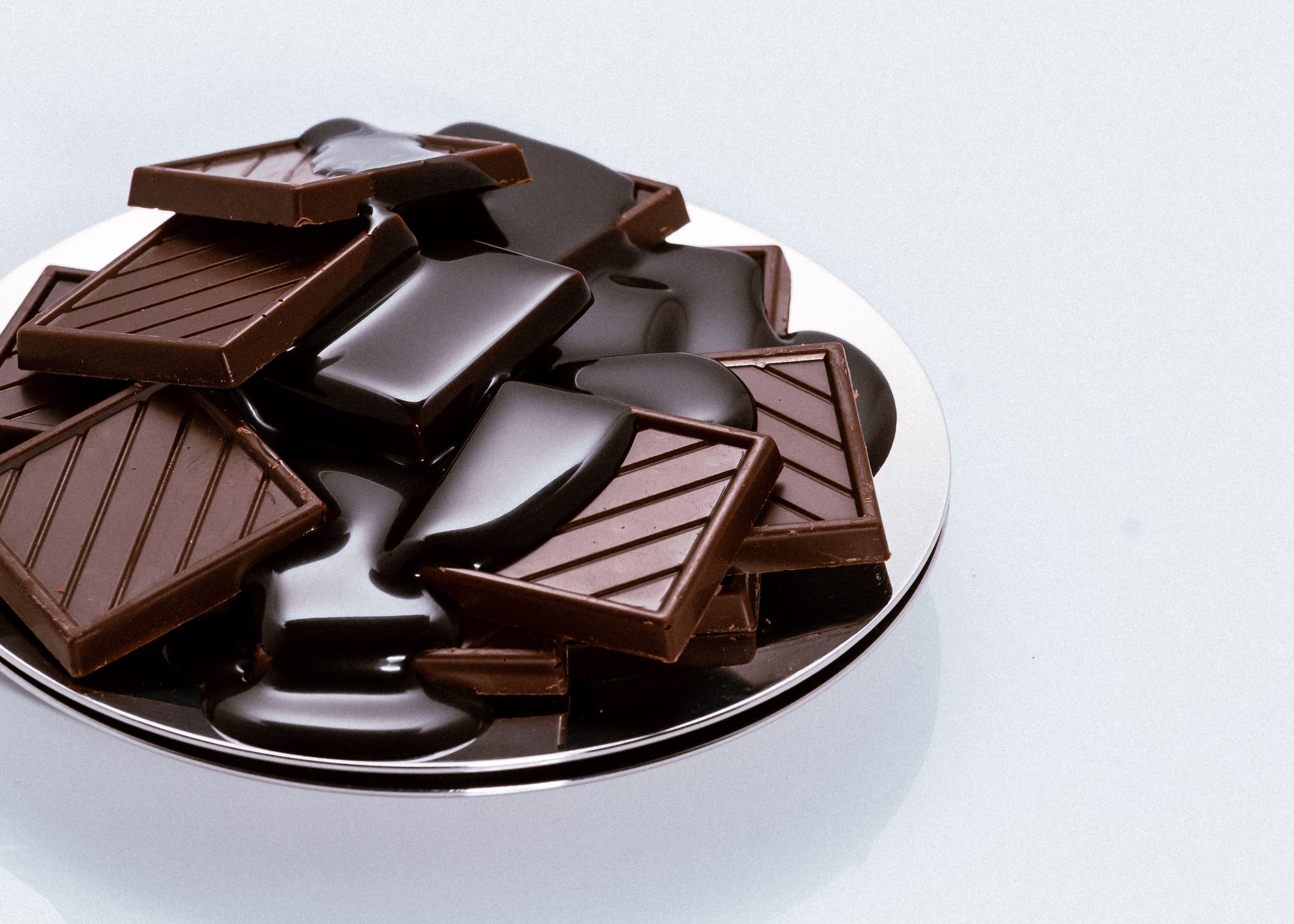 Madeira wines are sweet and high acid, making them versatile pairing partners. Here are 5 ideas to get you started:
Desserts: Think apple pie, pumpkin pie, tortes, and cheesecake.
Blue cheese wedge salad: The nutty and salty flavors of blue cheese complement the sweet and acidic notes of Madeira.
Roasted meats: Madeira's high acid cuts through the fat of roasted meats like beef and lamb.
Spicy foods: Sweetness in wine can balance the chili heat in spicey cuisine. Think curries, chilis, and BBQ.
Chocolate: Madeira's caramel and nutty notes of dark chocolate. Whether it's a decadent artisanal chocolate bar or a chocolate-based cake, you're in for a treat! 
5 Fabulous Port Wine Pairing Ideas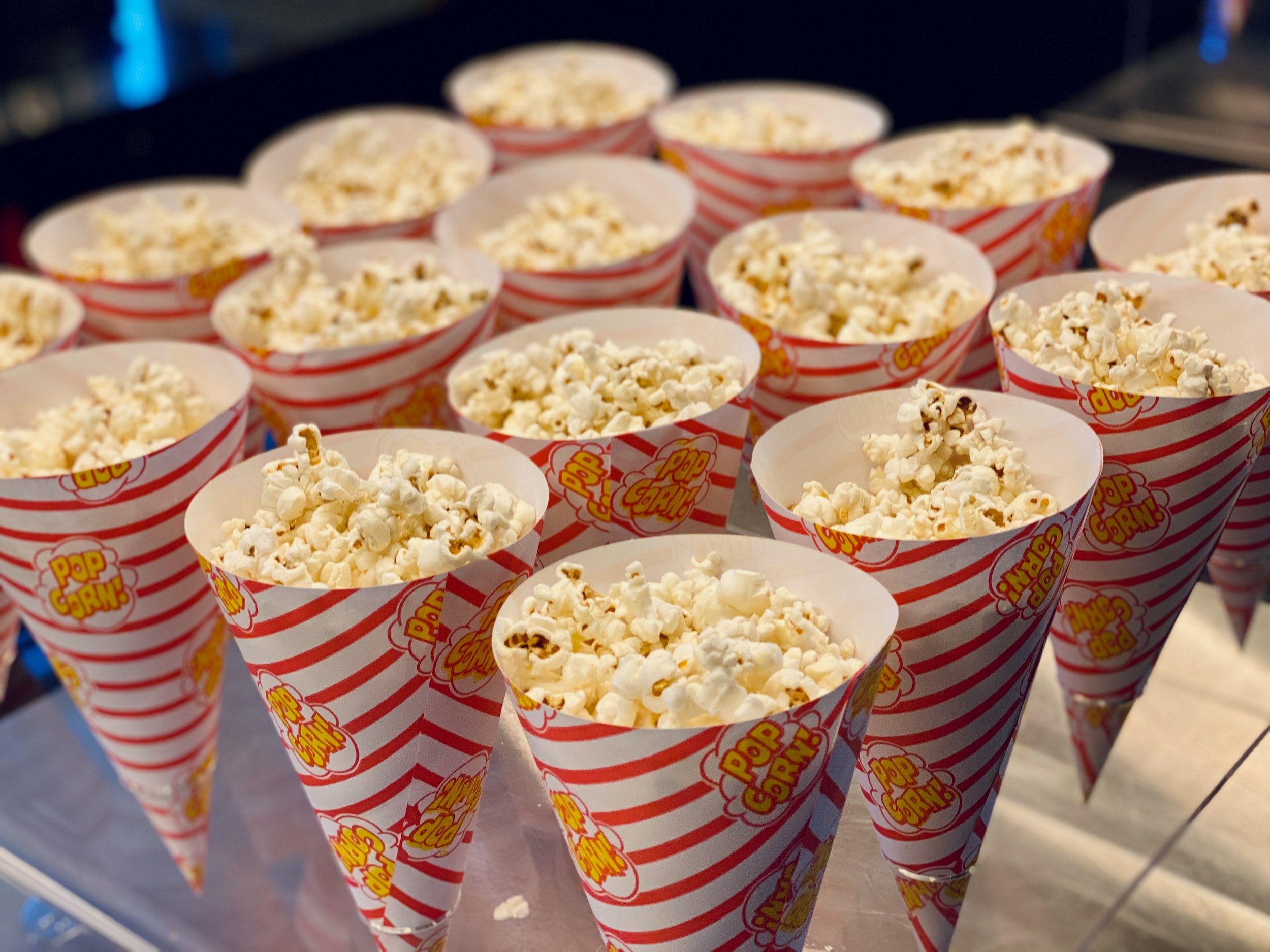 Like Madeira, Port's sweet wine profile dominates your palate, so you'll want to pair accordingly.
Helpful Tip: Here's a rundown of what wine glasses you should be using when drinking Port wines (and also creative substitutes if you don't have a full wine bar). 
Steak with a Port Reduction: Use some of your Port to create a reduction sauce for steak. Enjoy with a glass of Port.
Salted Caramel and Tawny Port: Caramel brings salt an nuttiness, both of which are great wine combos, but the Port will take this pairing to the next level.
Popcorn and Ruby Port: Ruby Port is a simpler, uncomplicated version of Port. Pour yourself a glass and enjoy with some popcorn.
Dark Chocolate: Like Madeira, chocolate will always pair well with Port wine, but go for dark chocolate – that's where the magic is!
Salted Nuts: Salted almonds and walnuts have been recommended pairings for Port wine for over a hundred years. There's a reason!
Cooking: Can I Substitute Madeira for Port?
You can substitute Madeira for Port when cooking, but keep in mind the different flavor profiles before you do. Port has sugar as well as red and black fruits and tannin.
Think of Port as a sweet red wine.
Will your dish work without the red wine flavors? 
Madeira brings sugar, acid, citrus, caramel, and nutty flavors to your dish. For sauces and marinades, substituting Madeira for Port can fundamentally alter the profile of your recipe. 
A better substitute for Port is a red wine with a little sugar added to your recipe (start with 1 tsp per 4 oz).
Port and Madeira Wine Flight Experiment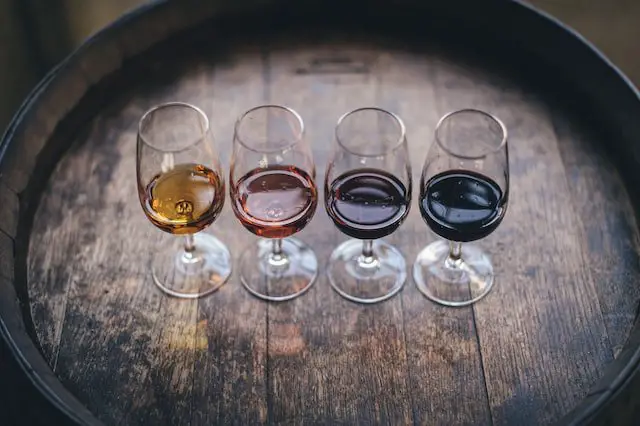 Go find yourself:
1 bottle of Ruby Port
1 bottle of Madeira (any style)
Ruby Ports are widely sold and relatively inexpensive. Madeiras come in a range of styles, but you should be able to find an entry-level Madeira for $10-$15 USD. This is a good staring point.
How to do your Port and Madeira tasting:
Get 2 wine glasses
Pour a small amount of Madeira in glass 1
Pour a small amount of Port in glass 2
Helpful Tip: Remember! These are high-alcohol fortified wines. You only want a small pour.
Look at the color of each wine over a white piece of paper
Swirl and smell each of the wines
Taste the Madeira first
Taste the Port second
Helpful Note: Madeira will be much higher in acid. If you drink it first, you'll have a shock when you taste the Port. Go ahead and experiment. But be warned!
Think about the following questions:
What does each wine look like?
What does each wine smell like?
How does each wine feel in your mouth (the Madeira should feel lighter)
Which wine has more acid? (the Madeira should make you wince like you bit into a lemon)
Which wine is heavier in your mouth?
Fun! 
Final Thoughts – Is Madeira Wine Like Port? No.
Madeira and Port are distinctive sweet fortified wines.
Madeira wine expresses a unique flavor profile that is nutty, caramelized, and sweet, while Port is more fruit-forward, floral, spicy, and nutty.
Madeira's made by heating and oxidizing the wine for an extended period of time to transform the wine's flavors.
Port's made by heavy extraction then fortifying the wine early to retain sugar and letting it age in the barrel as you would any other red wine. 
These two Portuguese wines are worth your time to explore. Whether you see them on a dessert menu at a restaurant or host your own side-by-side wine tasting event, give Port and Madeira a try!
Thirsty for More?
You may be interested in this post on how to pick out a good fortified wine.
And here's a great overview of the 10 types of fortified wines – all worth exploring!
Here's a post that compares Sherry vs Madeira – also helpful if you're getting into fortified wines.