Seasons greetings, all!
I hope that you and those in your lives are healthy and well as we close out 2021 and welcome 2022.
Is your sparkling wine already on ice?
If not, there's still time to chill a favorite bottle and polish those Champagne flutes.
The new year brings reflection and a chance to reinvent ourselves, challenging us to be better tomorrow than we are today. In the spirit of the time-honored tradition of setting resolutions, I thought it would be fun to share my top five wine goals with you.
1. Keep Better Track of Bottles
Here's the deal. Outside of the wine I make, very few bottles that I buy are destined for cellaring. My wine collection revolves around palate training, and so most bottles are Coravined (I just made that verb up)…
Side Note: The Coravin (#ad) is an ingenious system that allows you to pour wine out of a bottle without removing the cork, replacing the wine with argon. The argon protects the wine so that you can continue drinking it another day. More on this system and how winemakers use inert gas for winemaking later.
Back to the challenge at hand.
….so most bottles are Coravined, or they will be Coravined at some point in the next 6 months.
There's an embarrassing lack of organization in my cellar, a term with which I take great artistic license, but generally referring to several shelving units, a footprint in the garage, and part of a closet, thereby creating a bottle situation.
I know I have a few different Sauternes, an unforgettable Savy B. from Patagonia, and a powerful Pinot from Central Otago.
Where? No idea.
On the flip side, whenever I go searching for a particular wine, I'm continually delighted by my clever purchases and rich collection, often offering some self-congratulatory remarks before re-shelving my little gems and then promptly forgetting they exist.
Goals should be S.M.A.R.T – specific, measurable, achievable, reasonable, and time-bound. I actually have no idea how to tackle this goal, but it'll be gratifying to figure it out.
2. Expand Tasting Note Vocabulary
Zesty, racy, and biting describe high-acid wines.
But what other words can we play with? Sharp? Energetic? Lively? Spirited?
Once during a wine tasting class, the professor quipped:
"How many different ways can you describe a buttery Chardonnay? After a while, every vintage runs together."
I feel him.
There's an artform to teasing out the right adjectives and descriptors for the grape juice in your glass.
Wine descriptions may appear effortless, but it's a true genre unto itself.
Goal: Spice up my wine lexicon.
But how to go about this?
One of my most recent discoveries came by way of my wine study partner, Katie T., out in Chicagoland. 750 Daily hosts blind tastings with wine industry professionals who run through a wine and then do the great reveal.
Here's a fine example with Thomas Pastuszak. 
These concise tasting notes showcase an impressive range of vino vocabulary.
And they're a little like Jeopardy for wine enthusiasts: Can you guess what's in the bottle?
I will be going through these clips with pen and paper at the ready for studious notetaking.
3. Read More Vino Biographies
I have a sustained diet of roughly one book a month. Many, but by no means all, are wine-themed: fictional novels, technical winemaking texts, and biographies.
Biographies resonate. They tend to weave just enough technical material into a plotline that makes them simultaneously educational and entertaining.
Want to understand the human costs of vineyard labor? You'll find that in Mike Weiss's A Very Good Year.
What about a behind-the-scenes for winery start-up financing while working with investors? Try Pinot Rocks, by Michael Browne.
I'll also start chronicling book reviews on tèrravenos and perhaps I'll even rouse a few of you to sip along with me.
4. Beyond the Basics: Scrutinize Labels
The minimalist approach to wine labels filters out white noise – those dismissible cryptic details.
Up until this point, I've largely focused on varietal and region when it comes to labels. If the producer adds any kind of description about what's in the bottle, yay!
I'll take that, too.
But it's time to soldier through the other 'stuff', including:
Producer: Is it a cooperative? An estate? Merchant? What do I know about the producer already? Or other producers from a given region? What do I know about the region's wine market?
Grapes: Were they grown by the producer? Or purchased on the bulk market?
Importer: Who's the importer? Where in the US was the wine imported to? Do I think that the wine was shipped in a bottle or container based on price-point and what I know about the producer?
Import Label: Is the label generic to comply with TTB regulations? Or does it have a custom label to match the main label's artwork and bottle presentation?
Sustainable/Organic/Biodynamic: What regulatory body certified any of these seals listed on a label? What do I know about that certification body? What do I know about the wine region and producer that allows them to follow these practices?
I'm not a detail-oriented person by nature, so this particular goal will challenge me. That's okay because the next goal more than makes up for it…
5. More Local Winery Visits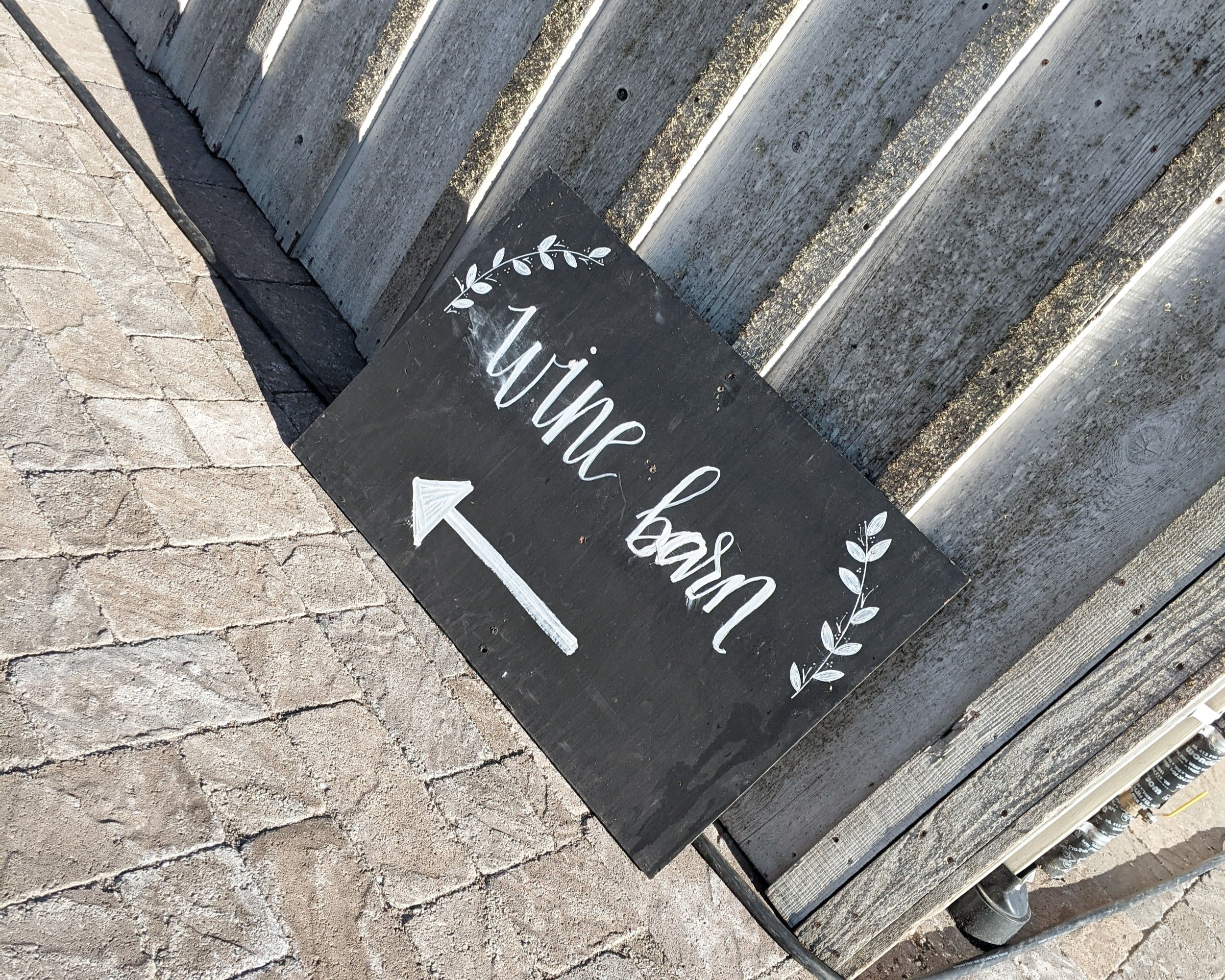 We'll categorize this goal under 'research' or maybe even 'fieldwork'.
My networking efforts with regional winemakers and wineries have been pa-the-tic to date. Even with the worn-out pandemic excuse, I can do better.
The Central Coast's rich abundance beckons curious explorers. Monterey County and her neighbors craft iconic wines, bulk wines, and everything in between. It's time to discover what's out there. I promise to chronicle these events on tèrravenos.
Above all, I wish you good wine, welcome fellowship, and pleasant conversation in the year to come; and if you should happen to find yourself with disagreeable company and unpleasant conversation, may the wine in your glass be nothing less than exceptional.
Much happiness to all,