Looking for easy ideas for Chardonnay pairing?
Confession: I drink a lot of Chardonnay. In my defense, I make Chardonnay, so I have quite a bit of this vino hanging around the house.
Chardonnay pairs well with rich, creamy foods and dishes that have a savory quality. This full-bodied white wine compliments nutty and earthy flavors. In general, stay away from tomato-based dishes and gristly meats. Save those meals for the reds in your life!
Here are 5 of my simple, go-to Chardonnay pairings in my everyday life for everyday people.
Easy Chardonnay Pairing #1. Chicken Soup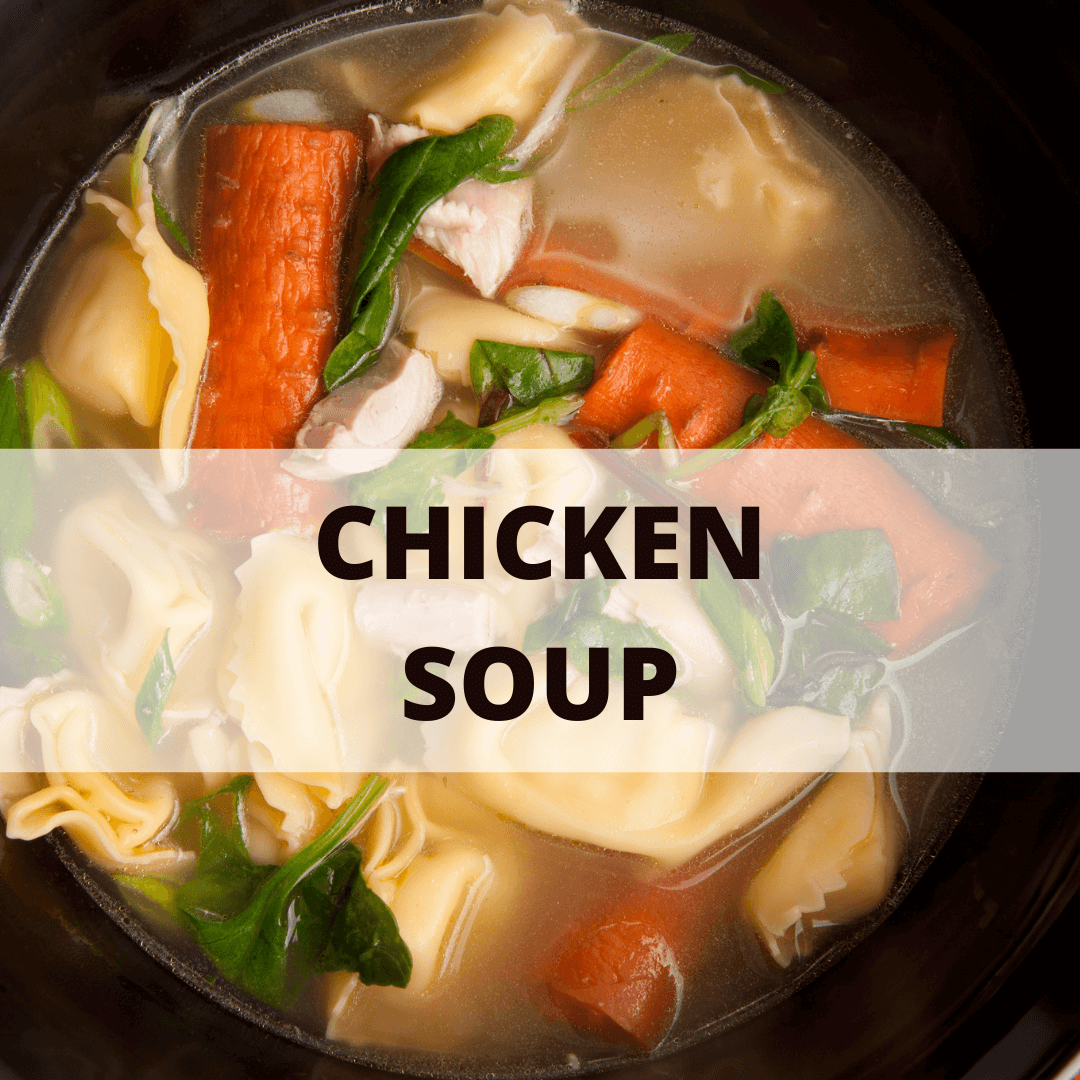 We're a soupy family. Chicken soup is one of our go-to menu staples. Chicken soup nourishes the soul, according to some authors, and I totally agree.
Whether made fresh, or canned, chicken soup has that rich and earthy character that makes it perfect for Chardonnay.
Want to know the best part of the chicken soup and Chardonnay pairing?
If you make the soup from scratch and pop open your Chardonnay while you're cooking, you can absolutely add a cup of wine to your pot giving your soup an additional fruity complexity.
Simple Chardonnay Wine Pairing #2. Cheese & Crackers Night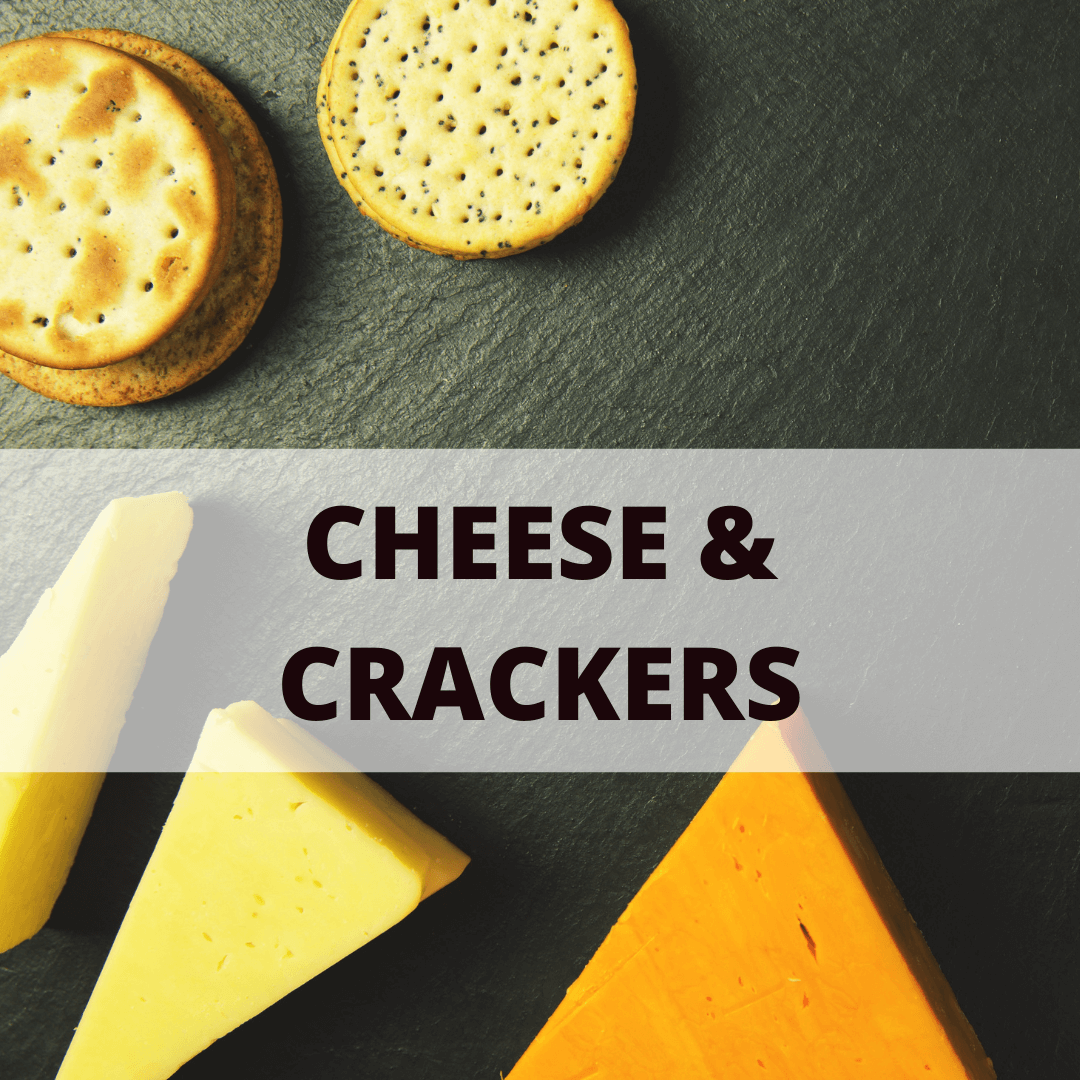 Cheese & crackers night (aka, charcuterie, aka adults are too tired to cook) works wonders with Chardonnay.
By the end of the week, there's not much energy left for actual cooking, but a well-stocked pantry of tasty bites paired with a chilled bottle of Chardonnay can come together in under 10 minutes.
Discover: Chardonnay Cheese Pairing Guide
Here are the small bites I regularly pair with Chardonnay:
Romano cheese: This hard Italian cheese expresses nuttiness like no other – amazing with Chardonnay
Colby Jack cheese: kids' favorite
Crackers
Salted almonds
Kalamata olives
Green apples: a tart fruit that you'll often find in your Chardonnay, too
Simple Chardonnay Wine Pairing #3. Salad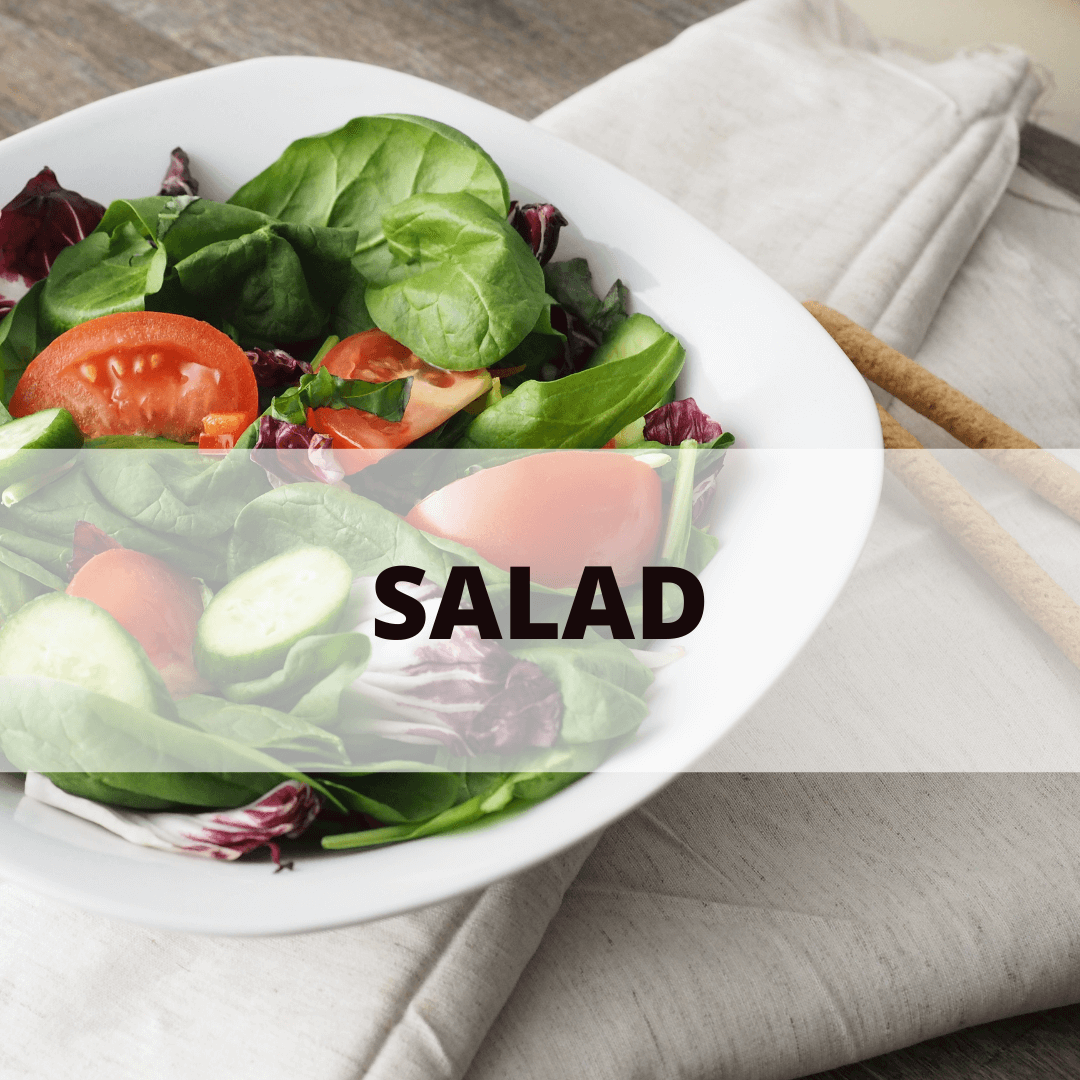 Common sense says that you'll pair white wine with a salad, and Chardonnay fits that role well.
Chardonnay's versatility as a white wine with salads comes in handy.
Because of its full body, you can pair Chardonnay with a heavier salad, for example, one that comes with grilled steak or salmon.
But Chardonnay also works well with simpler salads that don't have a protein or only have a lighter protein, like walnuts or hard-boiled eggs.
Quick Tip: Go check out these 5 fun Chardonnay facts while you're sipping.
And what about dressings?
Again, the wine's unique profile means that it will complement any standard dressing. In our house, this means:
Ranch
Italian
Blue cheese
Thousand island
Easy Chardonnay Wine Pairing #4. Potato Chips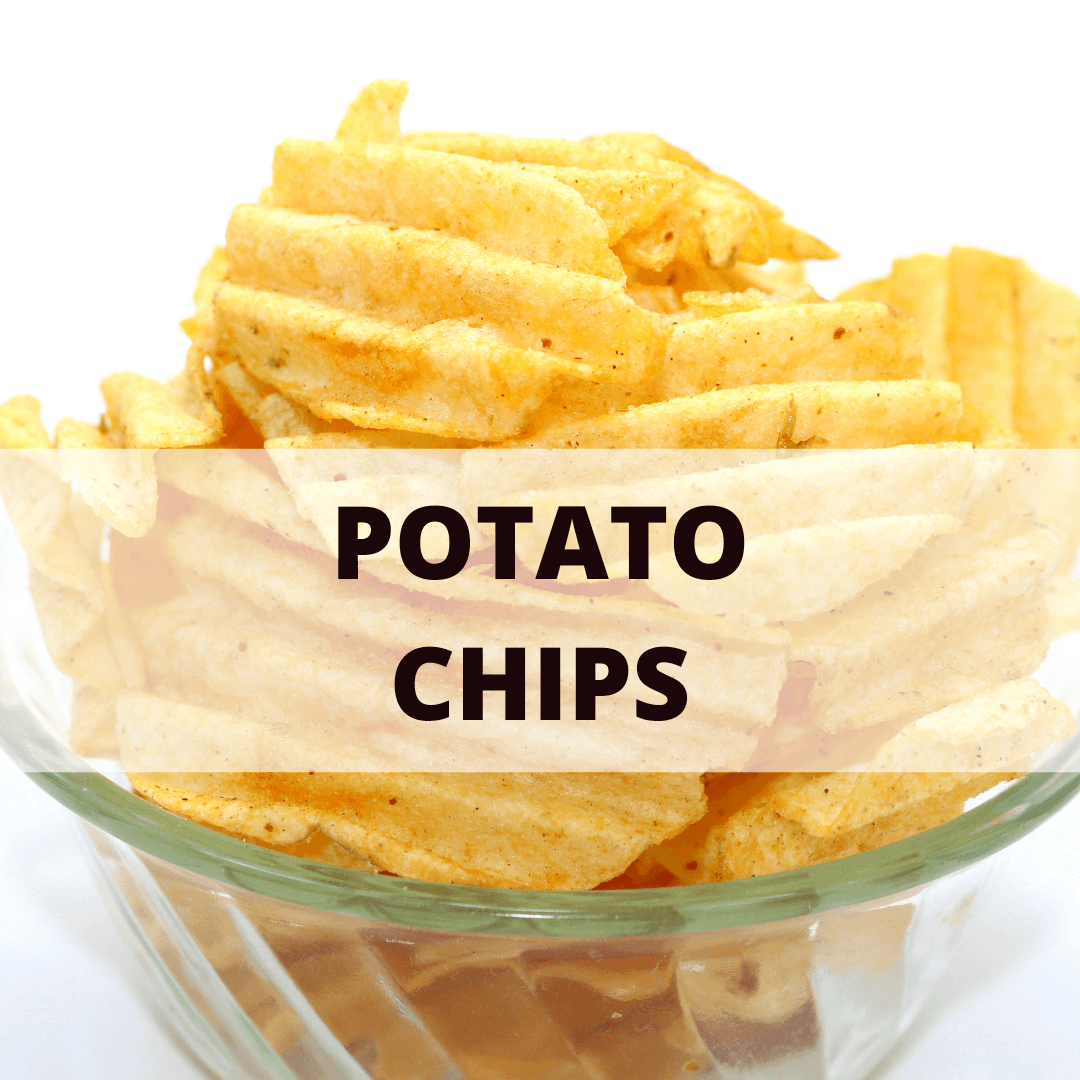 Keeping things real, here. We have our fair share of potato chips around the house.
A small glass of Chardonnay with a bowl of potato chips makes for a stellar pre-dinner hors d'oeuvre appetizer or starter, especially if dinner is running late.
Pro Tip: Most wines pair well with potato chips. The food's combination of salt and oil enhances the fruitiness of the wine. The wine's acid washes away the oil on your tongue from the chips, and refreshes your palate. If you ever want a fool-proof wine pairing, then grab a bag of plain, salted potato chips.
I've also been known to indulge in the award-winning Chardonnay and potato chip combo on a Saturday afternoon while folding laundry and watching Netflix. Life's good!
Best Chardonnay Paring #5. Herb-Roasted Chicken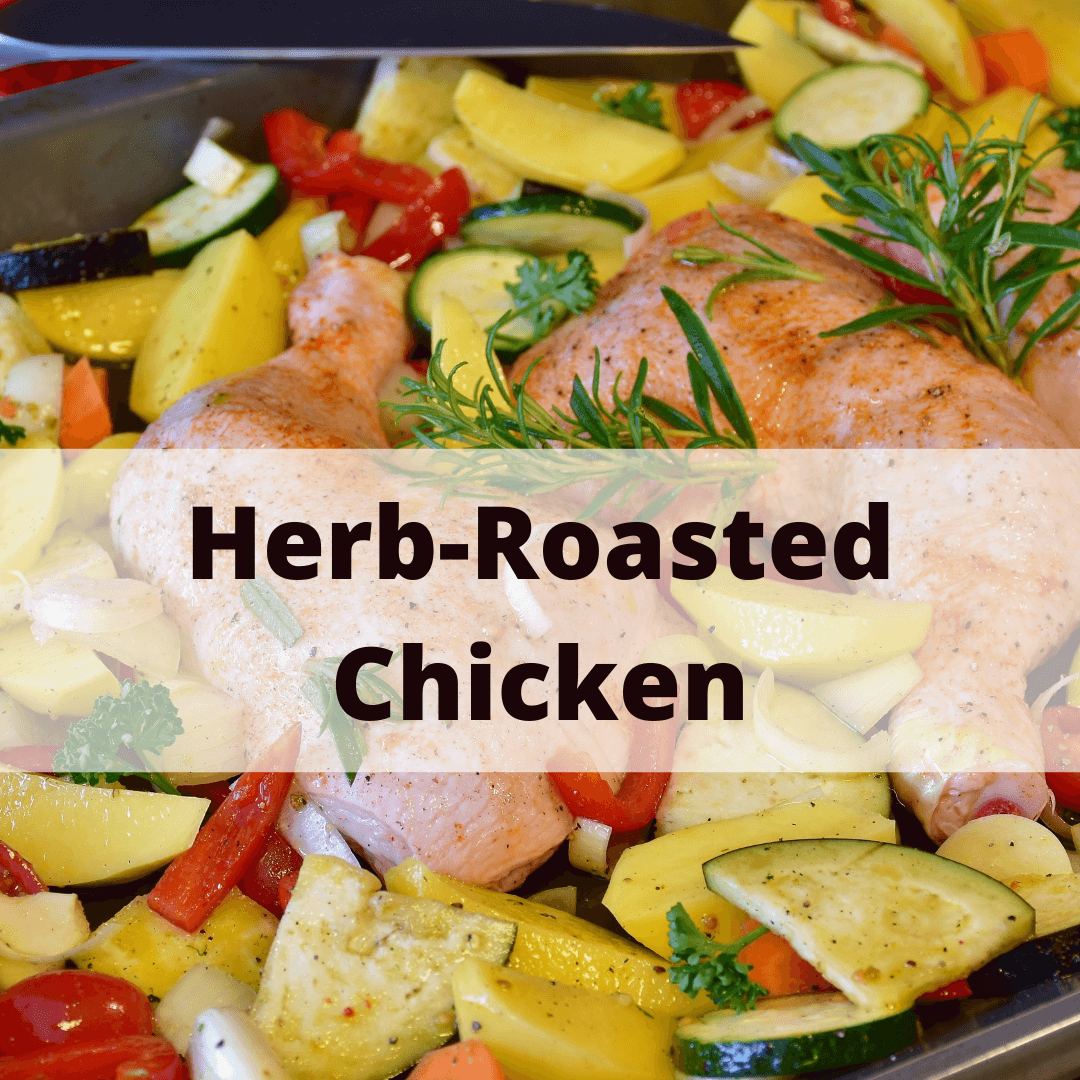 We make a whole baked chicken several times a month. It's an easy dish that gives abundant leftovers (see #1 Chicken Soup).
I rub the chicken with a seasoning herb mix and salt, throw it in the oven, and – boom! Easy dish.
Herbs bring that savory, earthy quality to the meal. This matches Chardonnay's full-bodied profile.
Whether you have a buttery Chardonnay or a crisp, zesty bottle, both work well with herbed white meats.
The beautiful thing about this particular pairing is that many grocery stores now offer rotisserie chickens already cooked and ready to bring home.
You can easily pick up your chicken and a bottle of Chardonnay for your Friday night date and win friends and influence people with your pairing prowess.
Thirsty for More?
Go check out this post for a full Chardonnay wine guide.
Still not sure what's what when it comes to whites? Check these out:
Chardonnay vs Pinot Grigio
Chardonnay vs Sauvignon Blanc
Chenin Blanc vs Chardonnay
If you're just getting started out with wine, I put together this helpful overview of food with wine pairing to get you started.

Side note – I spend just as much time thinking about food with wine pairing as I do deciding what I'm going to eat every night. Utter hedonism. What can I say?