Whether you're putting together DIY a Merlot and cheese gift basket, or preparing a Merlot wine tasting, you've got options when it comes to Merlot and cheese pairing ideas.
Merlot pairs well with many different kinds of cheese. Semi-hard cheeses with nutty, salty flavors are perfect, like Manchego and Parmesan. But Merlot also works with cheeses like brie, Gouda, Époisses, Munster, blue, Camembert, and cheddar.
Here's a quick guide to Merlot wine and cheese pairing.
Helpful Tip: Diving into the world of Merlot?
Merlot Wine and Cheese Pairing #1: Creamy Brie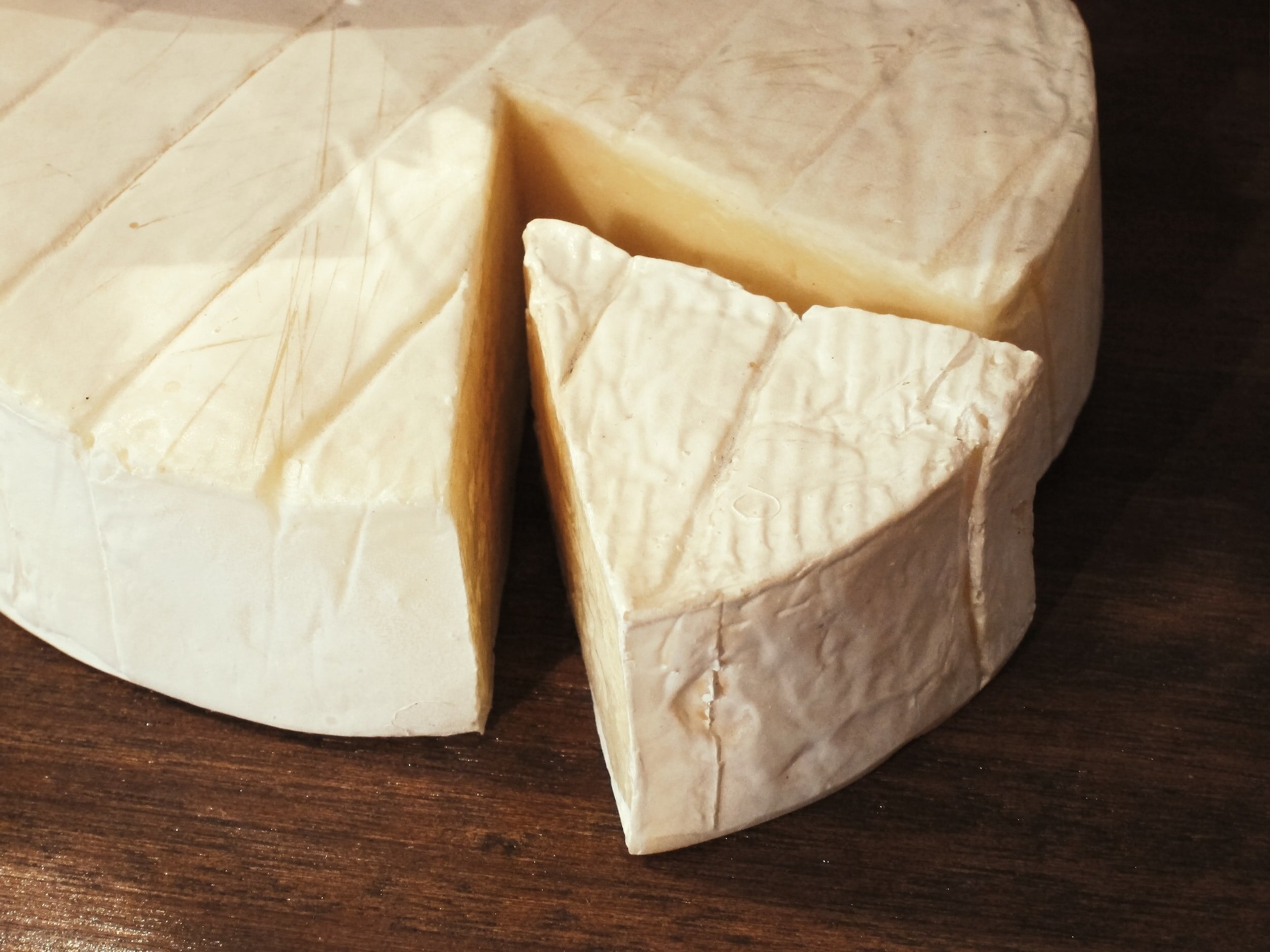 Creamy Brie. Pure bliss. Indulge in its smooth, velvety texture and delicate earthy notes that elegantly complement Merlot wine. 
Brie tends to be a little salty, which helps your Merlot taste fruitier.
Always a plus. 
Don't discard the outer layer of your brie!
Brie also has that crusty rind, or the bloom, which gives it additional layers of earthy notes. The black fruit in your Merlot wine works well with this flavor combination.
Fun Fact: The other day I learned you should let your Brie sit out for about an hour before you eat it to allow it to come to room temperature. Who knew? Now you do!
Merlot Cheese Pairing #2: Does Gouda Go with Merlot?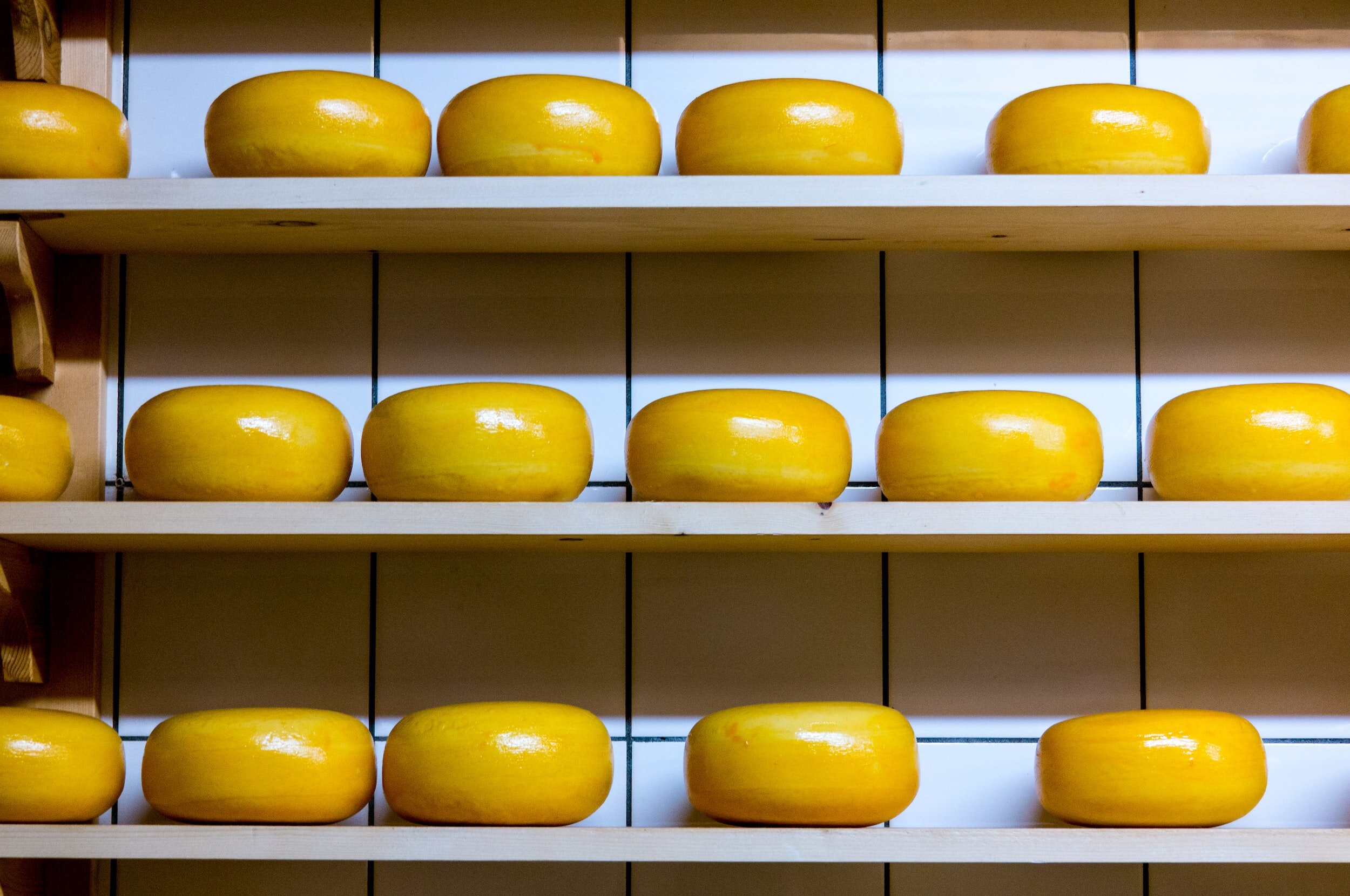 Yes, Gouda 100% goes with Merlot. This uber-popular cheesy gem adds a tangy twist to Merlot's soft, black and red-fruited body.
Gouda has a sweet, nutty flavor that works well with Merlot wines, especially aged Merlots.
Fun Cheese Fact: Gouda goes back to at least 1284 in written records, making it one of the oldest styles of cheese still made today.
Merlot Cheese Pairing Recommendation #3: Pecorino Romano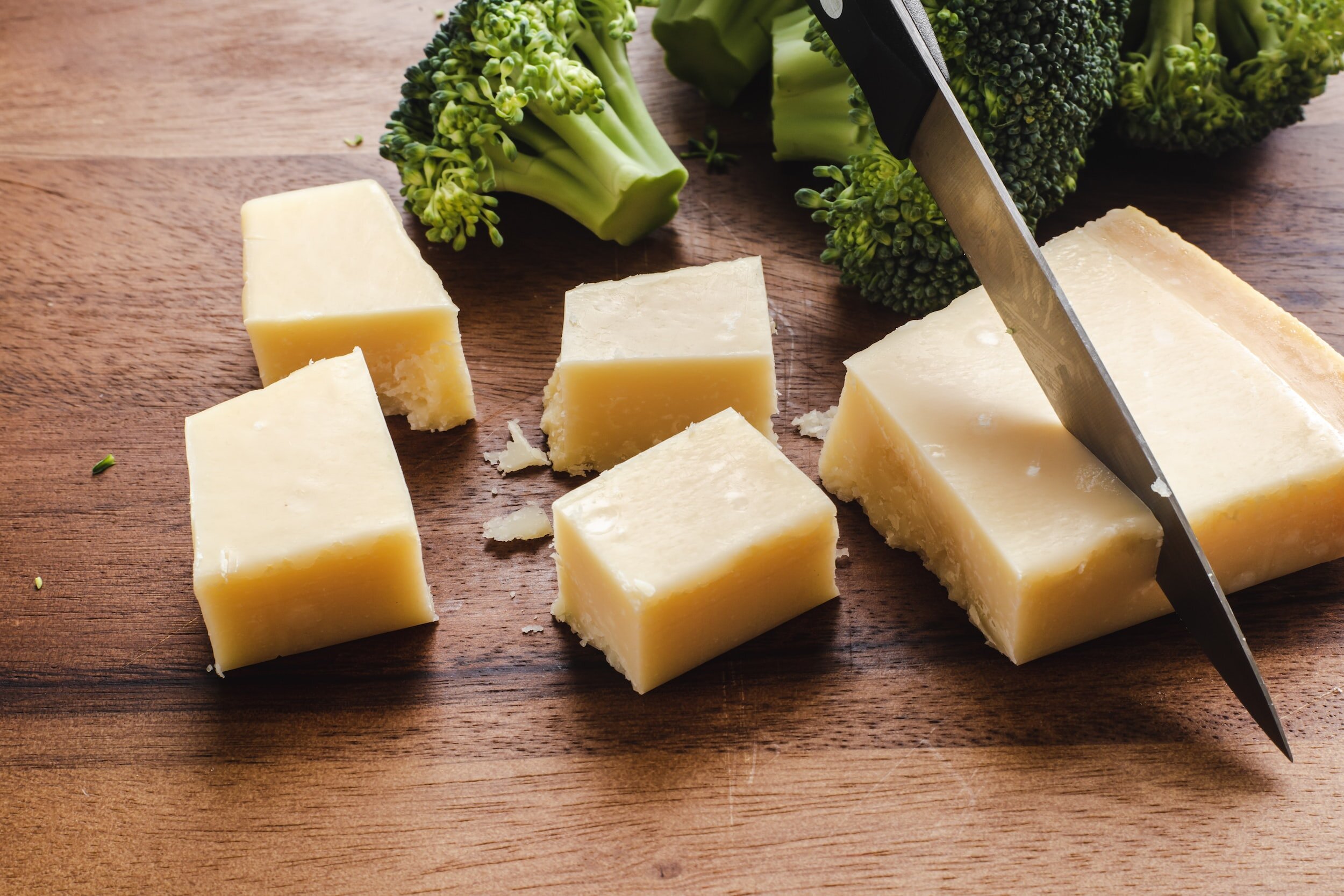 Pecorino Romano. Made from sheep's milk, Pecorino Romano is a classic Italian hard cheese with sharp, nutty nuances.
Pecorino Romano's slightly salty flavors will lift up your Merlot wine, making all of those red berry flavors taste fruitier (always a plus).
Merlot Cheese Pairing Recommendation #5: Époisses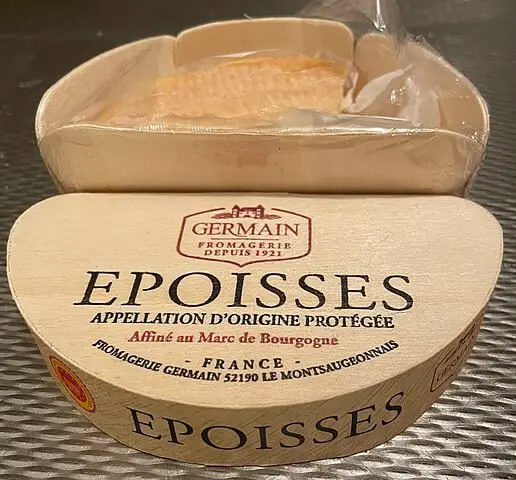 If you've never tried Époisses, then this is a bold recommendation just for you.  Époisses is a soft, pungent cheese from Burgundy, France.
Read more about Époisses here (external link). 
Époisses has a creamy texture that may need to be spooned onto your crackers for pairing purposes (or just nibble straight with your spoon – go ahead, no one will judge you).
When paired with Merlot, a bold revelation occurs, as the creamy texture of Époisses intertwines with the dark fruit flavors of the wine, creating an indulgent experience of the senses.
Merlot Wine and Cheese Pairing #6: Manchego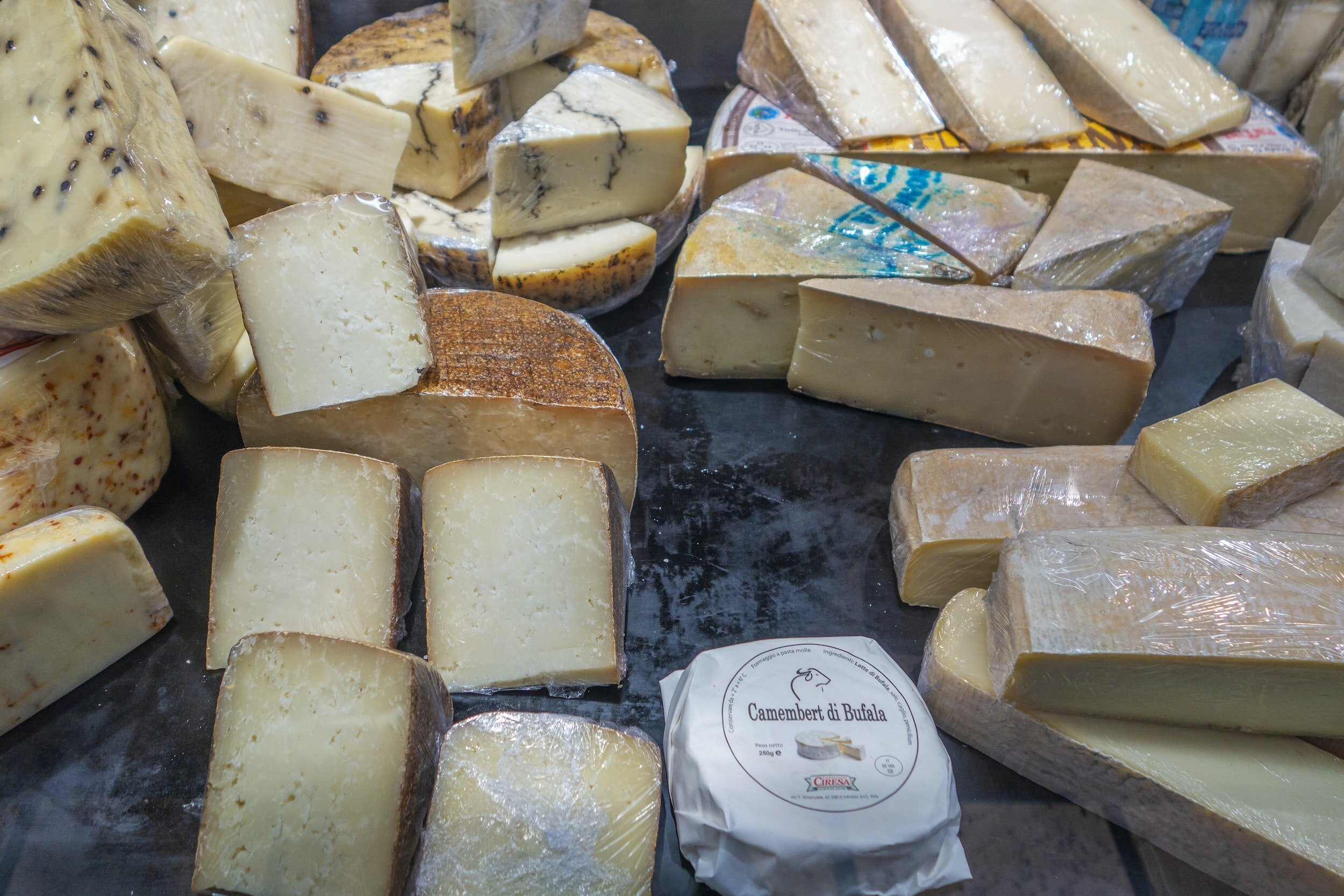 This distinctive hard Spanish cheese has a robust and flavorful profile. A personal favorite, Manchego delivers nuttiness, earthiness, and saltiness, three qualities that sing with Merlot wines. 
Helpful Tip: Are you a red wine fan? Check out these lesser-known Spanish red wines that everyone (even you) should take the time to explore.
Did you know? Manchego's made from sheep's milk. It's aged from 60 days to 2 years. The brownish rind isn't edible (ask me how I know this).
Merlot Wine and Cheese Pairing #7: Camembert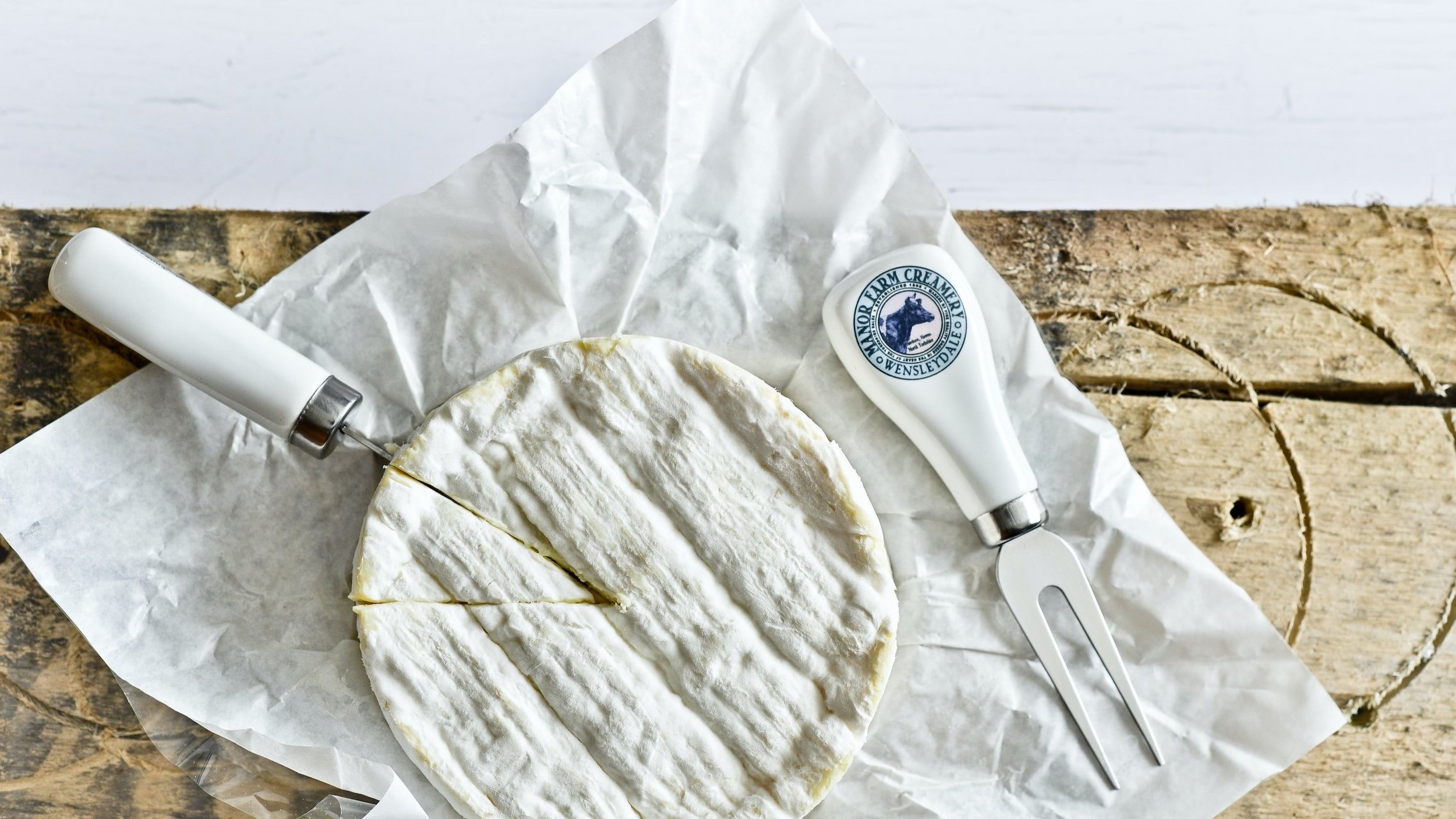 Camembert is yet another creamy French cheese that should be on your Merlot wine and cheese pairing list. Similar to Brie, it has that bloomy rind and luscious texture.
Serve generously.
Layer Camembert onto your baguette. Pour a brimming glass of Merlot and you have a complete meal. et voilà !
Merlot and Cheese Pairing #8: Does Merlot Go with Blue Cheese or Stilton?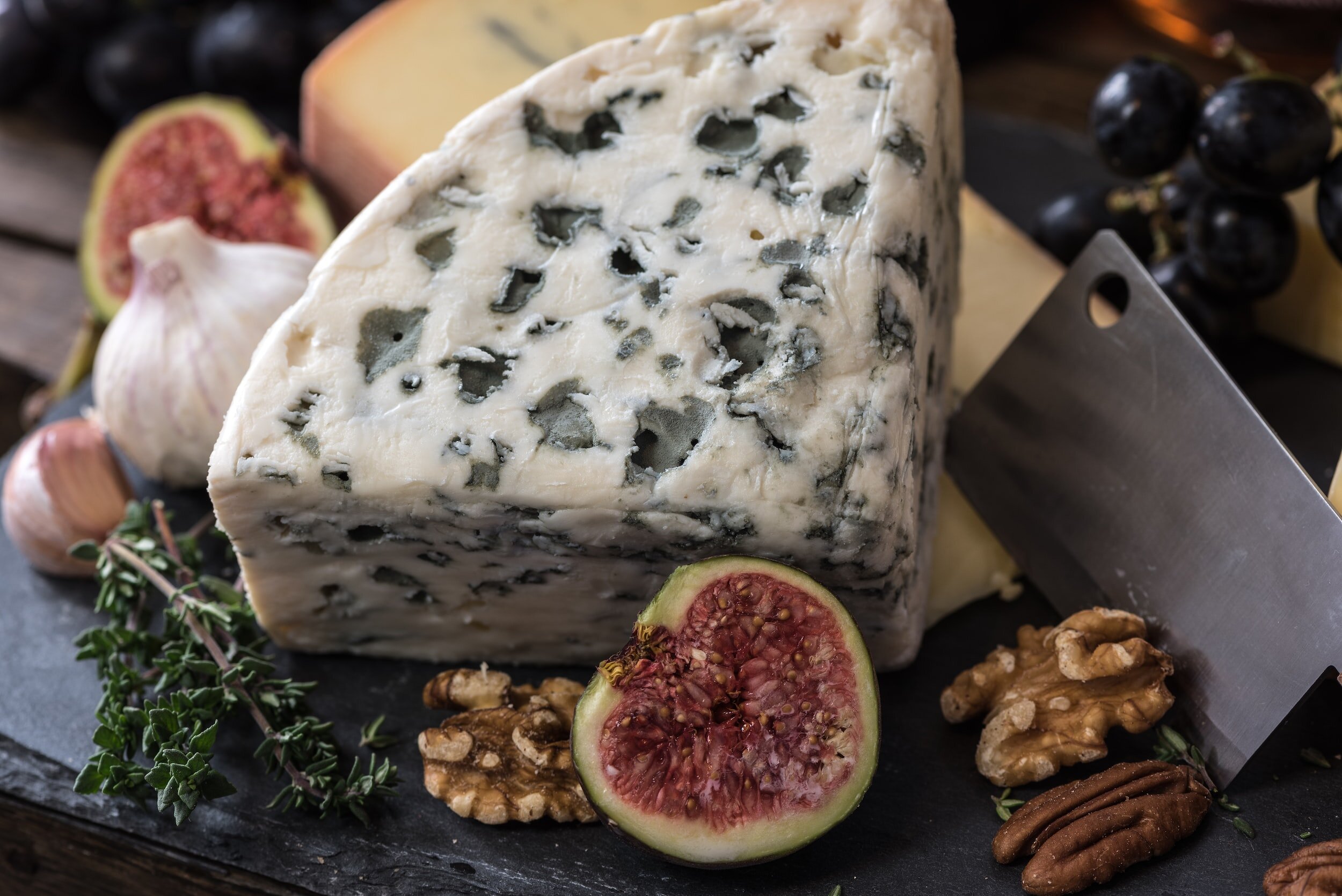 Whether you opt for Stilton, Gorgonzola, or blue cheese, these iconic blue-veined cheeses deliver a robust earthy flavor that pairs well with Merlot wines. 
The tangy, complex flavors thanks to its edible mold, Penicillium, serve in contrast to the bright fruit flavors of Merlot wines. 
Personal Note: Blue cheese and Merlot wine is a highly-recommended pairing. Yum!
Merlot Wine and Cheese Pairing #9: Munster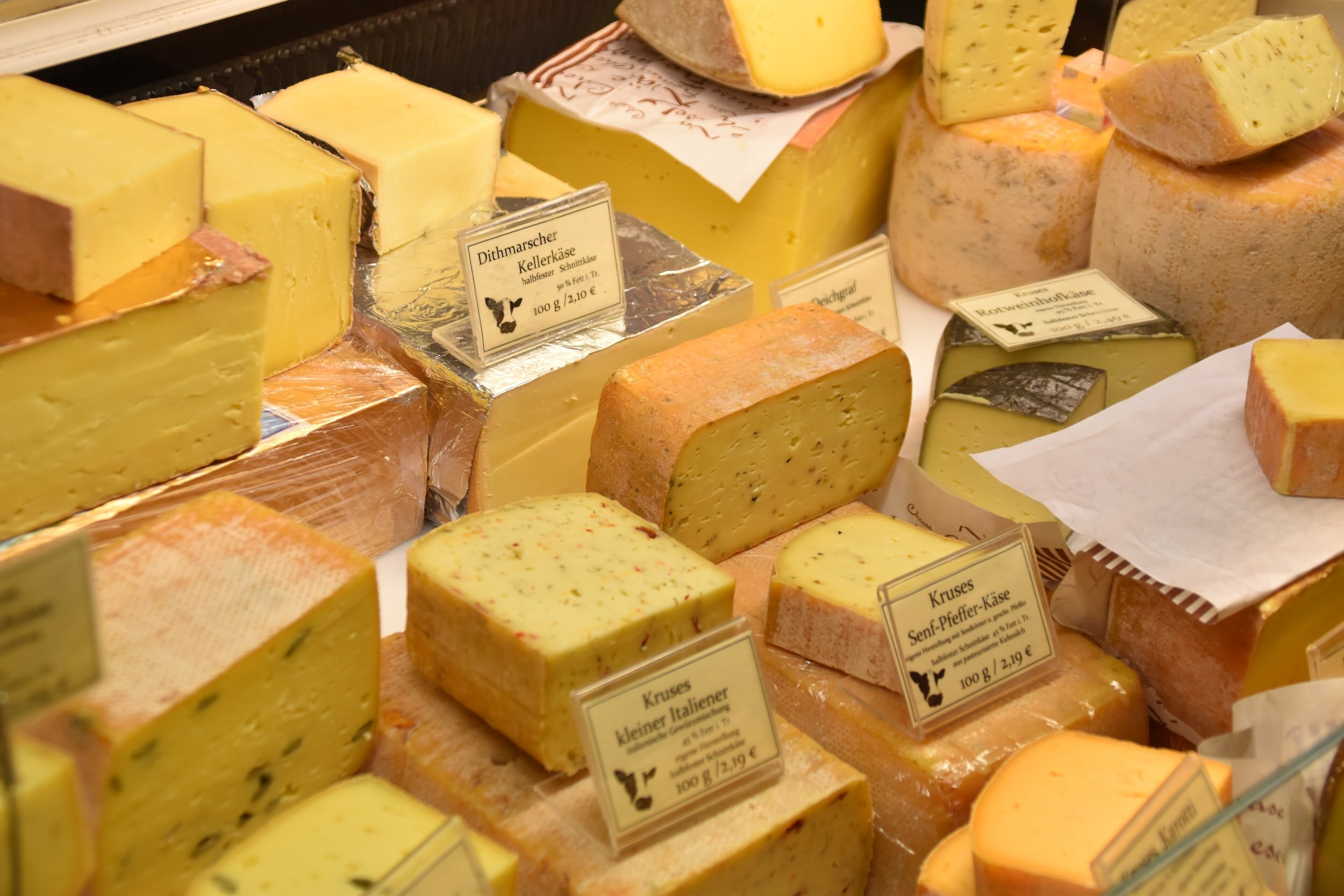 A more mainstream cheese, Munster is a great everyday pairing partner for Merlot wine.
Munster's more approachable for most, thanks to its mild, nutty, and slightly buttery flavor. 
If you're preparing your Merlot and cheese pairing for a group of people, Munster's a great choice thanks to being an approachable cheese.
No untoward funky cheese smells.
Bonus Merlot Wine and Cheese Pairing #10: Aged White Cheddar
Aged white cheddar is my all-around, go-to cheese for most wine tastings. Aged white cheddar has the salt and nuttiness that lifts up fruity flavors in wine.
Cheddar tames acid and tannin and is easy to slice and serve.
If you're looking for a no-fuss Merlot and cheese pairing, white cheddar is the best cheese for Merlot.
Put white cheddar on your grocery list.
Discover: Red Wine Pairing Guide (for all the other reds in your cellar).
Final Thoughts – Merlot and Cheese Pairing Guide
Merlot's a lovely wine to pair with different styles of cheese. These are just a few Merlot and cheese pairing ideas, remember:
You can go creamy and buttery, or hard and nutty. 
Merlot works with both styles of cheese.
If you don't mind stinky cheese, blue cheese (Gorgonzola, Stilton) can be a fun and funky pairing. 
If you're planning a Merlot wine tasting or pairing for a large group, make sure to include more approachable cheeses, like Munster and white cheddar, for example. 
Planning a DIY Merlot and cheese gift basket?
Go bold and choose some of the lesser-known cheeses. Give your giftee the delight of discovering something new.
Discover: Goat Cheese and Wine Pairing Guide and this Rose Cheese Pairing Guide for more fun cheese and wine pairing ideas.
Thirsty for More?