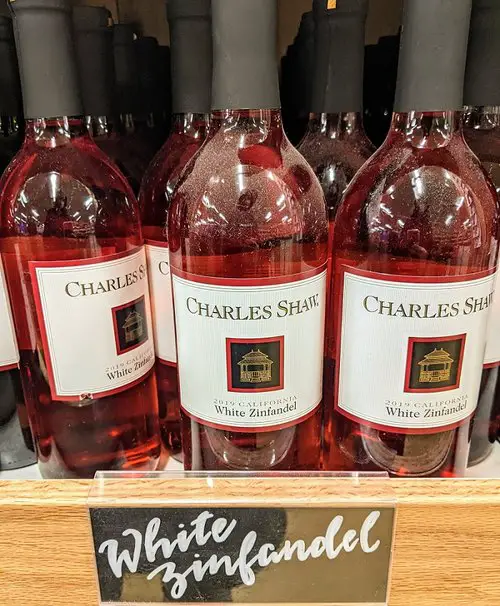 I've no idea how to even try summarizing what follows, so I'll forgo the perfunctory key ideas for this post.
Instead, I offer a titillating tale that began with a simple Google query for Bronco Wine Co. as part of my WSET diploma studies.
A rabbit hole that is the interwebs followed.
Fred Franzia is a man who embodies the scrappy American entrepreneurial spirit – spurring stakeouts from the Bureau of Alcohol, Tobacco, and Firearms, the wine revolution of Two Buck Chuck, Supreme Court battles, and a dream to bring wine to every table in America.
So go grab something to drink – coffee, wine, or a similar adult beverage of your choosing – and let me start by sharing an anecdote about what Charles Shaw means to me.
---
Do you ever get retrospective embarrassment?
These are those self-inflicted actions for which you lack the worldly experience or perspective to fully comprehend in the moment when they happen. It's not until well after the occasion's passed that you realize what you said or did – sometimes years later.
Bring on the cringe.
My retrospective embarrassment flashback was an event some 20 years ago with a bottle of Charles Shaw, an infamous Two Buck Chuck.
I was putting together a wedding gift basket for a cousin and added chocolates, candles, and other froofery. I also wanted to add a bottle of wine and grabbed what was in the cabinet.
You guessed it: 2 Buck Chuck. Even wrapped the whole thing up in organza and delivered it with pride.
To this day, I try to picture the happy couple opening the gift basket and what the looks on their faces would have been when they read the bottle label. Ouch.
Welp, that happened.
Luckily, the moment always passes. I know Ms. Manners and Carolyn Hax would be on my side:
The gift came from a well-intended, if slightly misdirected, place of giving.
And, in my defense, wine is supposed to be enjoyed communally, whether it's a premium import or the cheap stuff. In this particular case, the industry term is 'extreme value'.
Still, every time I walk past Charles Shaw, I wince a little inside.
All of this is a roundabout way to introduce you to Bronco Wine Co., the suppliers of Charles Shaw and innumerable other well-known labels.
Bronco Wine Co. is a wordplay contraction: Brothers and Cousin, after the three founders: Fred Franzia (Ernest Gallo's nephew), his brother, Joseph Franzia, and cousin, John Franzia.
Side Story: There's actually no business affiliation between Franzia box wines and Bronco Wine Co., other than sharing a common name with the founders. The family sold the Franzia label to Coco-Cola which was later acquired by the Wine Group, a private bulk wine company.
The new family venture capitalized on their industry expertise and appointed Fred Franzia as the CEO, who would be instrumental in building the company from the ground up.
The Franzia Philosophy
Bronco Wine Co. envisions a wine bottle on every dining table across America.
Their goal is to get households drinking one case of wine a month (3 bottles a week). That might sound like a tall order, but what if that case only costs $25?
When asked how they can sell wine cheaper than a bottle of water, Fred Franzia famously retorted "They're overcharging for the water. Don't you get it?"
Bronco's in the business to make money by selling wine to the masses.
In the early 70s, the company started as a negociant (a buyer of other people's grapes and juice).
Today, Bronco Wine Co., and by extension, the family, owns some 45,000 acres of vineyard land in California's Central Valley, the largest grape growing region in California by volume.
But progress hasn't always been smooth.
The Bait 'n Switch
Back in the early '90s, several growers came under investigation by the Bureau of Alcohol, Tobacco, and Firearms (ATF, now the TTB).
Between the vineyard and the sugar shacks (where grape loads get weighed and tagged), the grape's variety would mysteriously change.
A gondola load of cheap Carignan or Grenache would magically transform into Cabernet Sauvignon.
Bronco Wine Co. even sprinkled leaves on top of the loads to disguise them, commanding a price difference of several hundred dollars per ton, which added up to millions of dollars of wine.
What you thought was a bargain bottle of Cab or a white Zin in the 1990s may or may not have been Cab or Zin.
This was an openly acknowledged industry practice in the valley, which enraged honest growers being undercut by downward price pressure from cheap alternatives, so they filed complaints to the ATF.
The ATF posted stakeouts in the vineyards to watch over the harvest and caught the growers in the act. Bronco Wine Co. agreed to pay a $2.5 million dollar fine for misrepresenting 5,000 tons of Grenache and Colombard as Zinfandel, in effect selling $5 million of white Zinfandel that wasn't Zinfandel.
The prosecutor asked for a prison sentence for Fred Franzia, but the defense argued that the rural town of Ceres, CA, headquarters for Bronco, would suffer financially without the CEO of its largest employer.
Instead, Franzia paid $500,000 and was forced off the board for 5 years.
Flush with Wine $$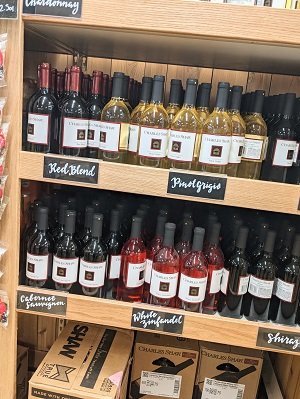 Franzia's stepping down didn't stop Bronco Wine Co. from an explosion of growth, including the launch of 'extreme value wines' with the Charles Shaw label in 2002 (which aligns chronologically with my retrospective embarrassment episode).
Two Buck Chuck hit the shelves of Trader Joe's at the unheard-of bargain price of $1.99 a bottle helping to win over the wine curious and recruit new wine drinkers into the market.
Think of extreme value wines as the gateway bottle to higher-priced wines on the brand ladder. Yes, it's admittedly a far cry from a $5,000 bottle of Screaming Eagle cult Napa Cabernet Sauvignon, but you have to start the consumer somewhere. Charles Shaw's and Bronco Wine Co. revolutionized America's table wine.
The company would quickly become the 4th largest wine producer in the US.
Scrappy Battles over Bottles
Bronco Wines continued to see action in the courtroom. In 2006, the Napa Valley Vintners, a nonprofit trade organization representing Napa wineries, took Bronco Wine Co. to court for deceptive labeling. The wines in question were three labels with the word 'Napa' or a Napa AVA in them: Napa Ridge, Napa Creek, and Rutherford Vintners (Rutherford is a Napa Valley AVA).
Under a new California labeling law, if a bottle of wine used the name 'Napa' or referenced a geographic region anywhere on the label, then 75% of the grapes needed to come from Napa County.
California passed this law in 2000 to close a federal loophole that stated 75% of the grapes in a wine with a geographic name must come from that region, but grandfathered in existing brands that started before 1986.
These 'Napa' grapes came from the Central Valley, home of the Franzia vineyard holdings.
Technically, Bronco Wine Co. could have relocated its production anywhere outside of California and continued making these wine labels: Oregon, Washington, or even Texas or South Dakota.
Such are the finer details of legalese.
Bronco appealed the new California law all the way to the Supreme Court, which refused to hear the case.
In a gesture of gentlemanly compromise, Bronco was allowed to sell off its remaining stock under the controversial Napa labels.
A Big Dawg
Bronco Wine Co. is massive.
They have 100+ different labels, including Charles Shaw. Reading through the list is a virtual stroll through the wine aisle at any grocery store.
Bronco Wine Co. churns out a staggering 18 million cases a year, some 55,000 cases a day.
Vineyard ownership underpins their business model.
Many wineries (wine producers) don't own vineyards.
Many growers (vineyard owners) don't make wine. They're very different sides of production.
Even grower estates that do grow and vinify often sell excess fruit or purchase in fruit to meet their production requirements. G
rowers and producers enter into set contracts with prices that shift based on market demand. This means that production costs fluctuate year over year.
Owning vast tracks of vineyard land allows Bronco Wine Co. to avoid escalating fruit prices, a key element to their brilliant business model to get wine on every American dinner table.
Being big has added benefits.
Bronco Wine Co. boasts an impressive track record with sustainability, vineyard stewardship, and advocacy in equity.
The company's achieved True Zero Waste certification for all of its production facilities; 99.763% of its waste is diverted from landfills.
They're also corporate members of Women of the Vine and Spirits, a non-profit advocacy group supporting women through professional development and education to take on leadership roles in a male-dominated industry (highly recommend checking them out).
Coda
In 2008, Fred Franzia sought out a presidential pardon for his wine fraud conviction from President G.W. Bush. Evidently, Franzia would like to own a gun, which isn't permitted if you're a convicted felon. G.W. denied his application. As one clever headliner put it: No Pardon for Franzia's Zins.
#respect #AmericanWineLegend
---
Case Study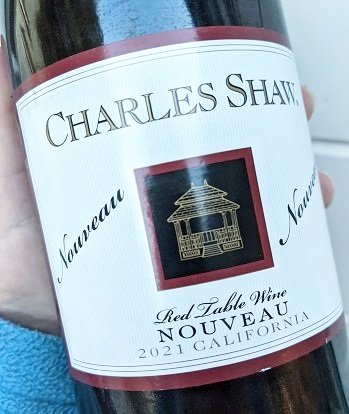 Producer: Charles Shaw, Nouveau, Red Table Wine 2021
Appearance: Pale Ruby
Nose: Medium minus (-) aroma intensity with bright red cherry, strawberry, cranberry and a little cherry cola. This is a simple wine.
Palate: dry, medium acid, medium (-) chalky tannins, medium alcohol (12.5%), medium body, medium minus (-) flavor intensity, short finish
Primary Flavors: red Jolly Rancher – cherry, strawberry, watermelon
Quality Assessment: This is an acceptable wine. The Nouveau label tells us that this wine should be made in a fresh, red fruit-forward style, and it doesn't disappoint. I'd be perfectly happy drinking my 2 Buck Chuck Nouveau with a turkey sandwich. The medium body surprises me, but could be attributed to a portion of the grapes going through semi-carbonic maceration (inclusion of whole berries during fermentation), which increases glycerin and, by extension, mouthfeel (semi-carbonic is a common Nouveau winemaking practice). But I'm not sure given that these grapes would have been mechanically harvested (more research needed).
What's good about the wine?
It's in balance and technically well-executed. The acid, tannins, body, and alcohol meld together for a solid table wine experience. The wine lacks flavor intensity and a longer finish, which ends on a slightly bitter note.
The wine isn't complex. There's no oak, secondary, or tertiary flavors here. These grapes were still in the vineyard 4 months ago, so this bottle's a baby.
Aging Potential:
Alas, my Nouveau isn't suitable for aging. The winemaker intended this wine for the mass market, and early consumption. The wine lacks acid, tannin, aroma, and flavor intensity that would help it evolve more excitement with age. I confess that I much prefer wines with a tendency for midlife crises and that will reinvent themselves after 5-10 years.