Pronunciation: gruh-nosh
Grenache, a red wine varietal, embodies rustic charm. Whether you're a wine enthusiast or a curious beginner, this comprehensive guide introduces you to Grenache.
What Kind of Wine Is Grenache?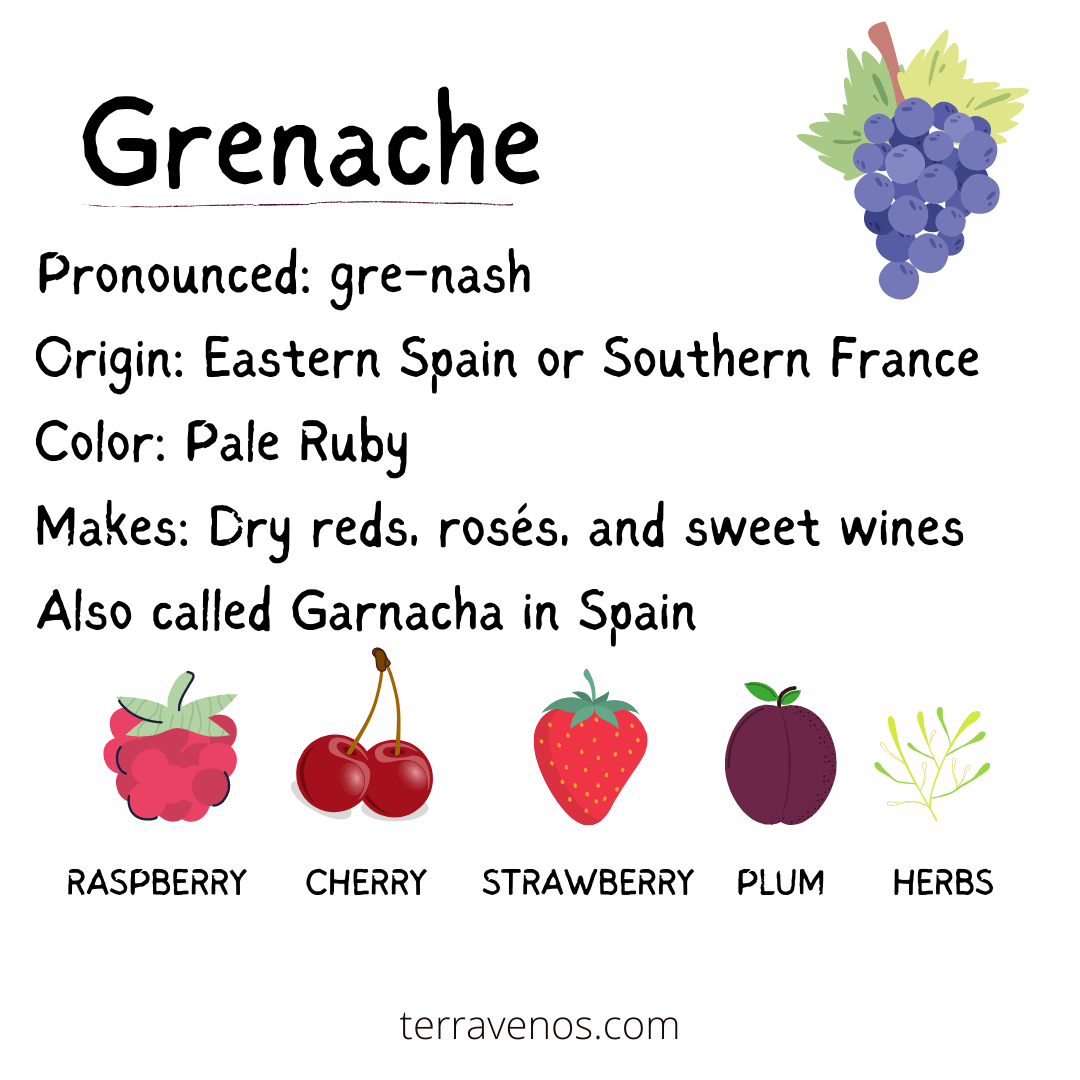 Grenache is a medium-bodied red wine with medium acid, medium to pronounced tannins, and medium alcohol. It often falls between Pinot Noir and Syrah in terms of style, and shares similar qualities to Pinot Noir, like ripe red fruit and softer tannins.
Where Does Grenache Wine Come From?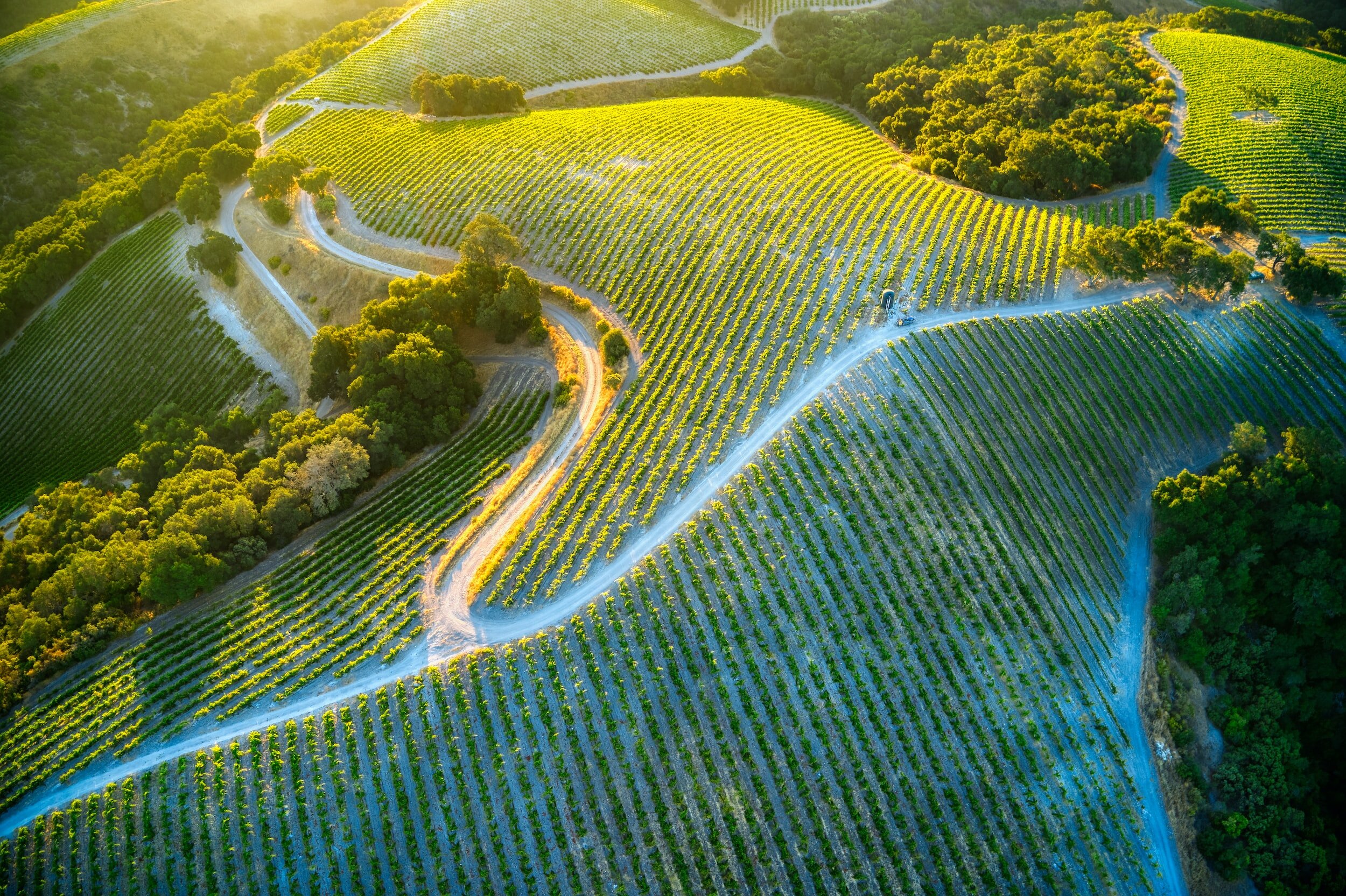 Grenache, a grape variety originating from Spain, holds a deep connection to the region's winemaking traditions. Depending on the specific region, Grenache plays either a complementary role in blends or serves as the primary component. In Spain, Grenache is widely cultivated, especially in regions like Catalonia and Aragon.
Helpful Wine Buying Tip: In Spain, Grenache goes by Garnacha, or Garnatxa (in Catalan). You may see any of these names on your wine Spanish wine labels.
Grenache in Catalonia
In Catalonia, Grenache is one of the major grape varieties, alongside Tempranillo and Carignan. The region produces exceptional wines that showcase the versatility and expressive nature of Grenache.
Grenache in Aragon
Aragon, renowned for its rich winemaking history, provides an ideal environment for cultivating Grenache with its warm, languorous, arid summers. Here, Grenache flourishes and showcases its unique characteristics, contributing to the production of exceptional red wines.
Helpful Wine Buying Tip: If you see a red wine with any of these Spanish DOs on the label, it probably has some Grenache in the wine: Priorat, Rioja, Campo de Borja, and Calatayud.
Grenache in the United States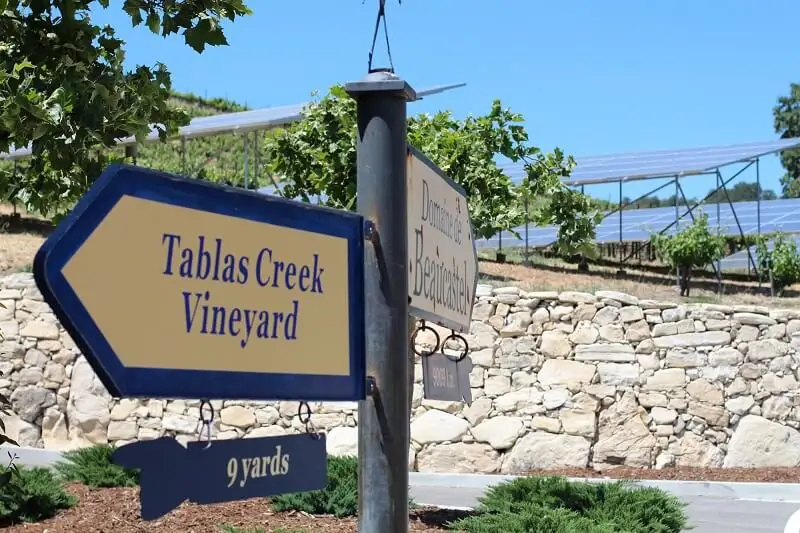 In the United States, Grenache has found a home in California. Many California winemakers appreciate Grenache for its ability to thrive in warmer climates. It is commonly used as a blending grape but also shines in single-varietal expressions, particularly in regions like Paso Robles and Santa Barbara County.
Paso Robles Grenache Notable Producer: Tablas Creek Vineyard
Tablas Creek Vineyard, located in Paso Robles, California, is renowned for its dedication to Rhône varietals, including Grenache. Established in 1989, Tablas Creek imported high-quality Rhône grapevine clones and have since produced exceptional Grenache wines that showcase the region's unique terroir and winemaking expertise. The average price range for Tablas Creek Vineyard Grenache wines is around $40 to $70 per bottle.
Santa Barbara County Grenache Notable Producer: Sine Qua Non
Sine Qua Non, a small artisanal winery based in Santa Barbara County, has gained worldwide acclaim for its innovative winemaking and exceptional Grenache wines. Founded by winemaker Manfred Krankl in the early 1990s, Sine Qua Non has pushed the boundaries of Grenache production, crafting highly sought-after and collectible wines. Their meticulous attention to detail and focus on quality have established them as one of the top producers of Grenache in Santa Barbara County. The average price range for Sine Qua Non Grenache wines is around $100 to $500 or more per bottle.
Other Notable Grenache Growing Regions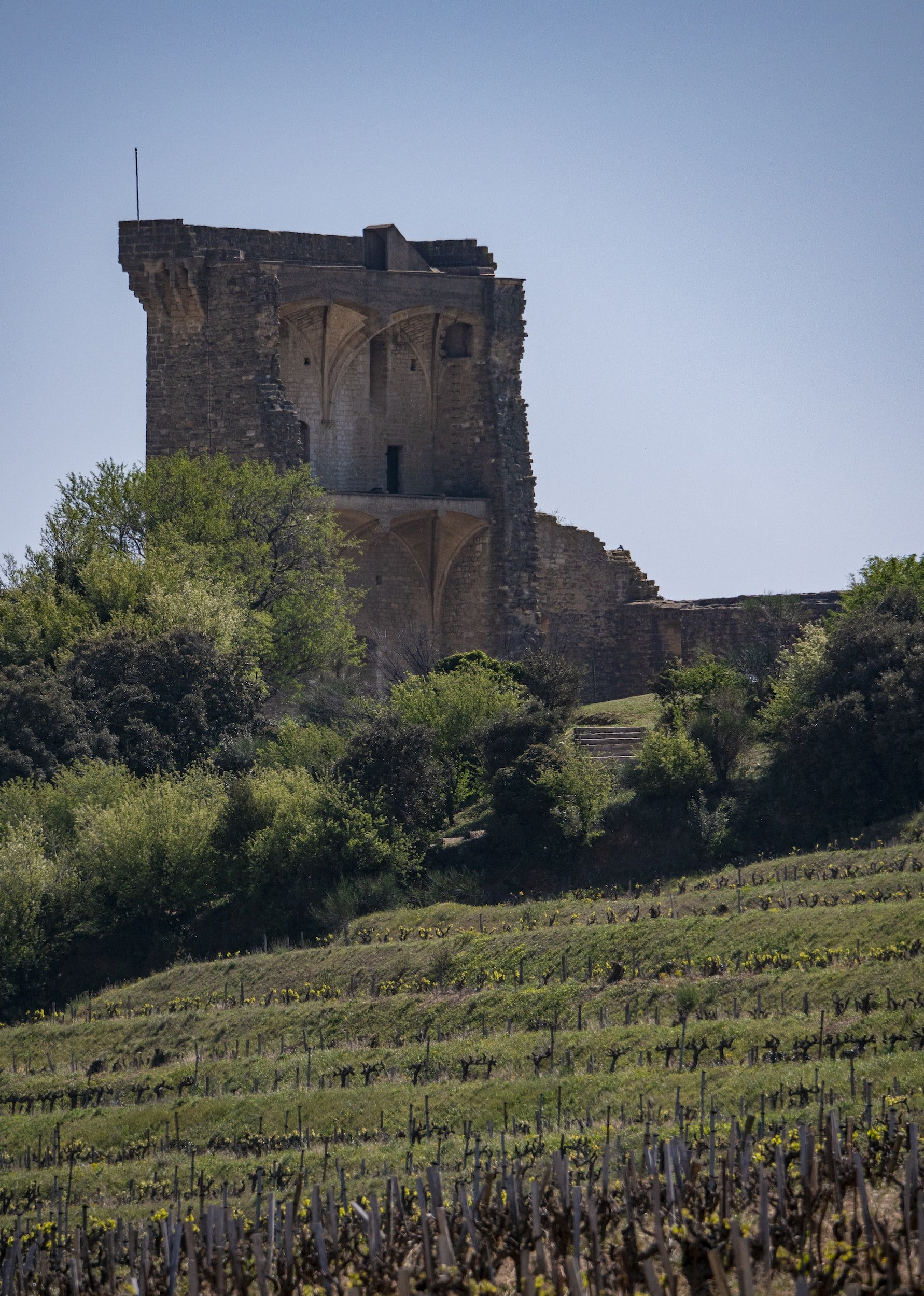 In France, particularly in the Rhône Valley, Grenache plays a significant role in producing exceptional wines, such as Châteauneuf-du-Pape. Grenache is often used for bulk wines in the Languedoc-Roussillon wine-growing regions of Southern France.
This makes sense, as it abuts Priorat, a spiritual homeland for Grenache in Spain.
Grenache is also cultivated in Italy, notably in Sardinia and the southern region of Puglia (the boot-heel part of Italy).
South Africa has also embraced Grenache, particularly in the region of Swartland.
Fun Wine Fact: Did you know that Grenache is one of the most widely planted red grape varieties in the world?
Grenache in the Vineyard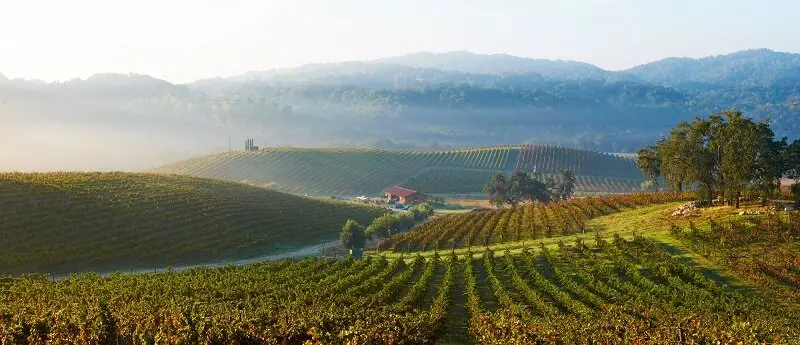 Grenache is a late-ripening grape that thrives in warm climates. Thanks to the longer growing season, Grenache wines often have higher alcohol content, adding richness and body. Grenache has thin skins, resulting in lighter-colored wines. Old Grenache vines are known for their drought tolerance due to their deep roots.
What Does Grenache Smell Like?
Grenache exhibits a distinctive aroma profile, characterized by ripe red fruits, such as raspberries and red cherries. It can also present notes of spices, including cinnamon and cloves. In warmer climates, Grenache can develop aromas of dried herbs and Mediterranean scrub, adding complexity to its bouquet.
What Does Grenache Taste Like?
Grenache has remarkable adaptability, producing high-quality wines across diverse climates.
Grenache Taste Profile:
 Cool climates: Vibrant red fruit flavors with lively acidity.
 Warm climates: Rich, full-bodied wines with ripe fruit characteristics.
Palate Characteristics:
 Smooth texture
Balanced tannins
Medium to high alcohol content (ranging from 13% to 15% ABV)
Helpful Tip: Go check out this 30-second tasting tip on how to taste wine tannins.
I always think that Grenache tends to be more approachable and fruit-forward than other red varietals, such as Cabernet Sauvignon or Syrah, making it a delicious choice for newer wine drinkers.
Is Grenache Wine Dry or Sweet?
Grenache wine is most often made in a dry style rather than sweet. Grenache wine can be both dry and sweet, depending on the winemaking style and residual sugar content.
Helpful Tip: Here's how to know if the wine you're buying is sweet.
Is Grenache a Heavy Wine?
Expect higher alcohol Grenache wines (above 14% ABV) to be heavier bodied and richer in texture. Grenache can vary in body, but most Grenache wines will be medium-bodied. 
Is Grenache Easy to Drink?
Grenache is an easy to drink red wine for most people. Thanks to it's fruit-forward style and soft tannins, Grenache makes an easy drinking wine.
How to Serve Grenache Wine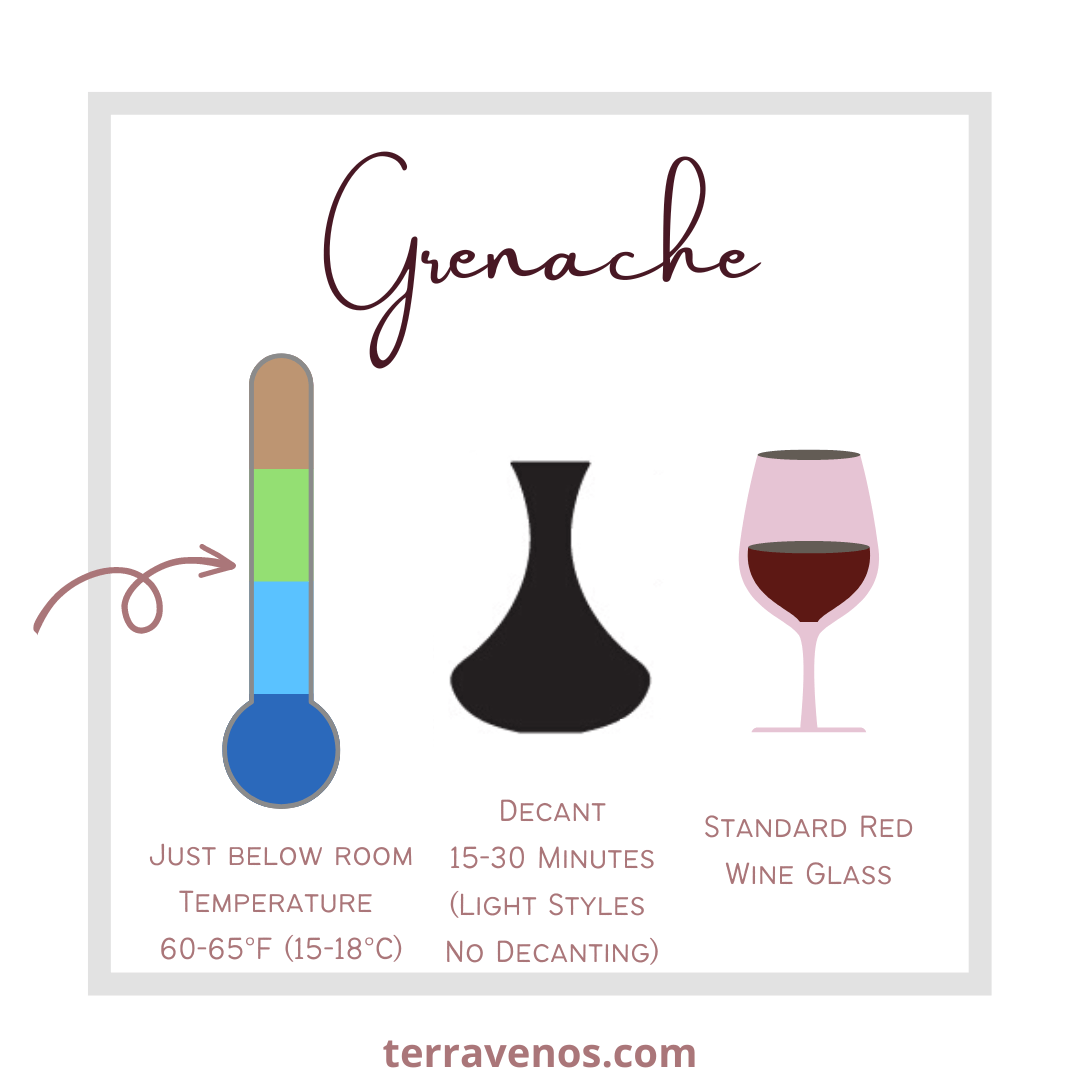 Temperature: Should Grenache be chilled or not?
Serve Grenache slightly below room temperature, around 60-65°F (15-18°C). This allows the aromas to develop while maintaining a refreshing character. If you're enjoying Grenache on a warm afternoon, consider chilling your wine in the fridge for 30 minutes before serving to give it a refreshing edge. This works best for lighter styles of Grenache wine. 
Helpful Wine Drinking Tip: Serve a Chateau-neuf-du-Pape with heavier extraction at room temperature like a heavier-bodied fuller style red wine.
Glassware
Opt for a standard red wine glass with a slightly curved rim and bowl that's broader than the top. These types of glasses allow for aeration and enhance the aromas, making the wine more enjoyable to smell.
Decanting
Lighter styles of Grenache shouldn't need decanting (or minimal decanting), while fuller-bodied wines benefit from 15-30 minutes of decanting to enhance their aromatics. If you feel that your Grenache is tightly wound, then let it breathe for a few minutes before tasting.
Aging Potential
Grenache is generally consumed when released to showcase its fresh and vibrant qualities. However, some premium Grenache wines can age gracefully for 5-10 years, developing more complexity and tertiary flavors. Let price be your guide. If you're buying a $5-$15 dollar bottle of Grenache, pop the cork and enjoy!
How Long Does Grenache Last Once Opened?
Grenache stored on your counter will last 2-3 days. Grenache store in your fridge will last 3-4 days.
Helpful Tip: Re-cork open red wine bottles and store them in your fridge. When you're ready for your next glass, pour your wine 30-40 minutes before drinking to bring it to room temperature slowly (or take the leftover bottle out of the fridge about 1 hour before drinking to let it come to room temperature).
Grenache Synonyms
Garnacha (Spain), Cannonau (Sardinia, Italy), Alicante (France), Tinto Aragonés (Portugal), Lladoner (Catalonia), and many others.
Grenache Food Pairing Suggestions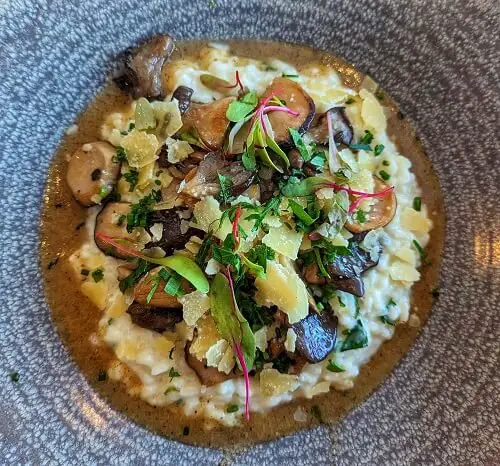 Grenache's moderate tannins and fruit-forward style make it an excellent companion for a wide range of dishes. Its fruit-forward nature and moderate tannins pair well with various cuisines.
Here are some food pairing suggestions to enhance your Grenache experience.
Quick Tips: Grenache Food Pairing
Grilled steak with garlic butter.
Mushroom risotto with Parmesan cheese.
Tomato-based pasta dishes, such as spaghetti Bolognese.
Grenache vs. Other Varietals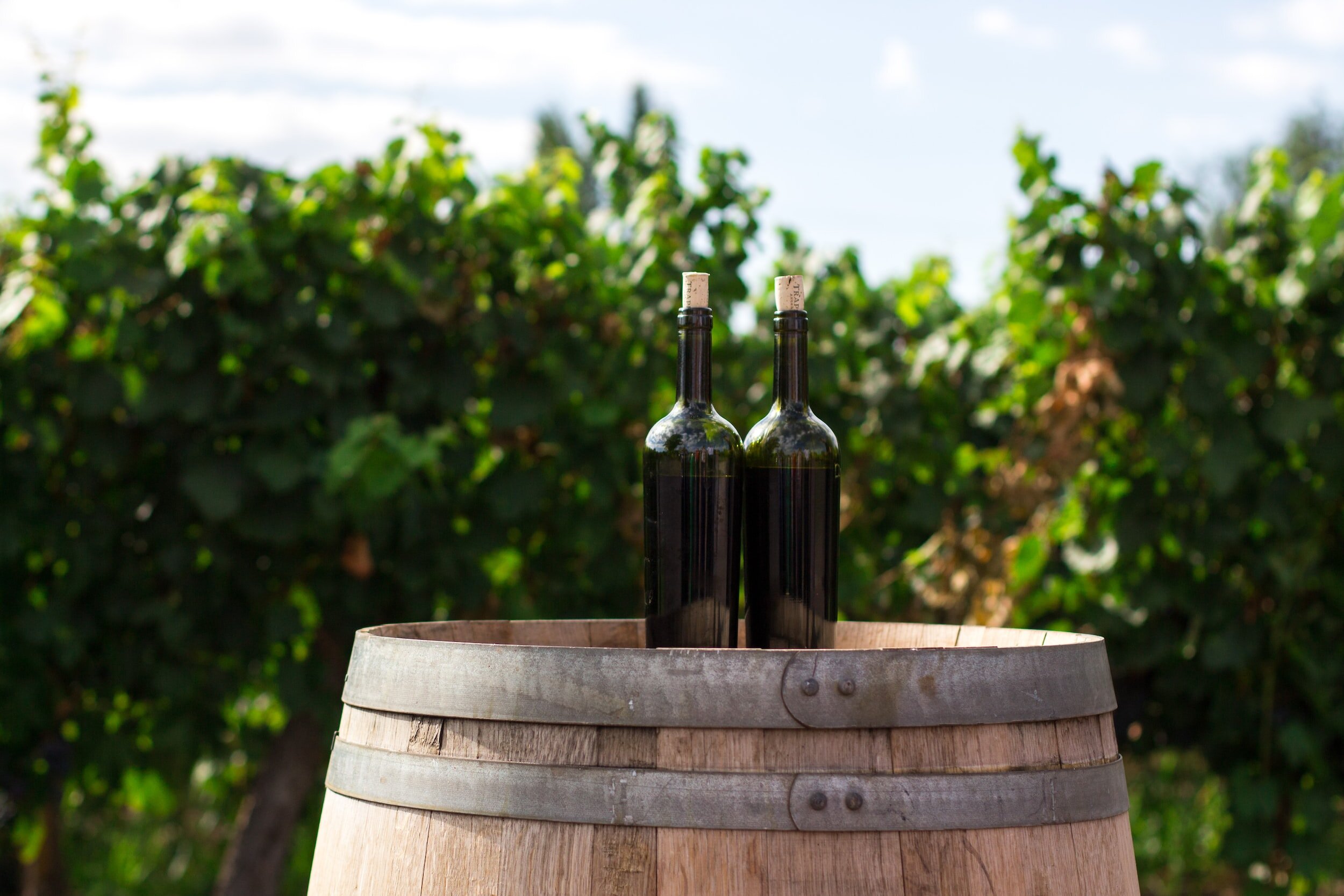 While Grenache shares some similarities with other red varietals, it boasts its own distinct character. Grenache offers a vibrant fruit profile, soft tannins, and a more approachable nature than heavier red wines.
Compared to varietals like Cabernet Sauvignon or Syrah, Grenache's fruit-driven and spice-infused qualities set it apart, making a softer wine that can make it easier to pair with a range of cuisines.
You will find lighter-style Grenache fruits similar to a fruit-forward Pinot Noir.
Discover: Merlot vs Grenache side-by-side comparison here.
Fun Wine Fact: Grenache is a key component in the famous Southern Rhône blend known as GSM, which stands for: Grenache, Syrah, and Mourvèdre.
Sustainable Practices in Grenache Vineyards
There's growing recognition that Grenache can play an important role in sustainable vineyard practices. Grenache is drought tolerant, and drought resistant, making it an excellent wine grape to plant in regions with minimal rainfall during the growing season, or where irrigation isn't permitted.
Fun Wine Fact: Grenache is known as Garnacha in Spain, where it has a long history and is highly regarded for its quality.
Emerging Trends and Innovations
The world of wine is ever-evolving, and Grenache gets lots of attention in the winery. Winemakers often experiment with innovative techniques and styles when working with Grenache grapes.  From whole-cluster fermentation to extended maceration, these techniques shape the flavor profile of the wines and add layers of complexity.
Helpful Tip: Here's a quick guide to how wine fermentation works.
Notable Grenache Producers and Bottles to Try
Now that you know the basics of Grenache, check out this interview of two Australian winemakers from McLaren Vale, a renowned winemaking region, discussing Grenache, how they work with the grape, and how the wine can express itself.
When exploring Grenache, seek out different producers so that you can begin to develop an appreciation for the grape's range of styles.
Keep an eye out for these wineries renowned for their dedication to producing exceptional Grenache wines. 
Some notable wineries that make Grenache include:
Clos Erasmus (Priorat, Spain) ($$$$)
Château Rayas (Châteauneuf-du-Pape, France) ($$$)
Torbreck (Barossa Valley, Australia) $$
These are select wineries that produce super-premium and iconic Grenache wines, but don't let the price point scare you off! 
Grenache makes delicious, approachable wines at all price points. 
Final Thoughts – Grenache: Fruity and Friendly or Deep and Broody?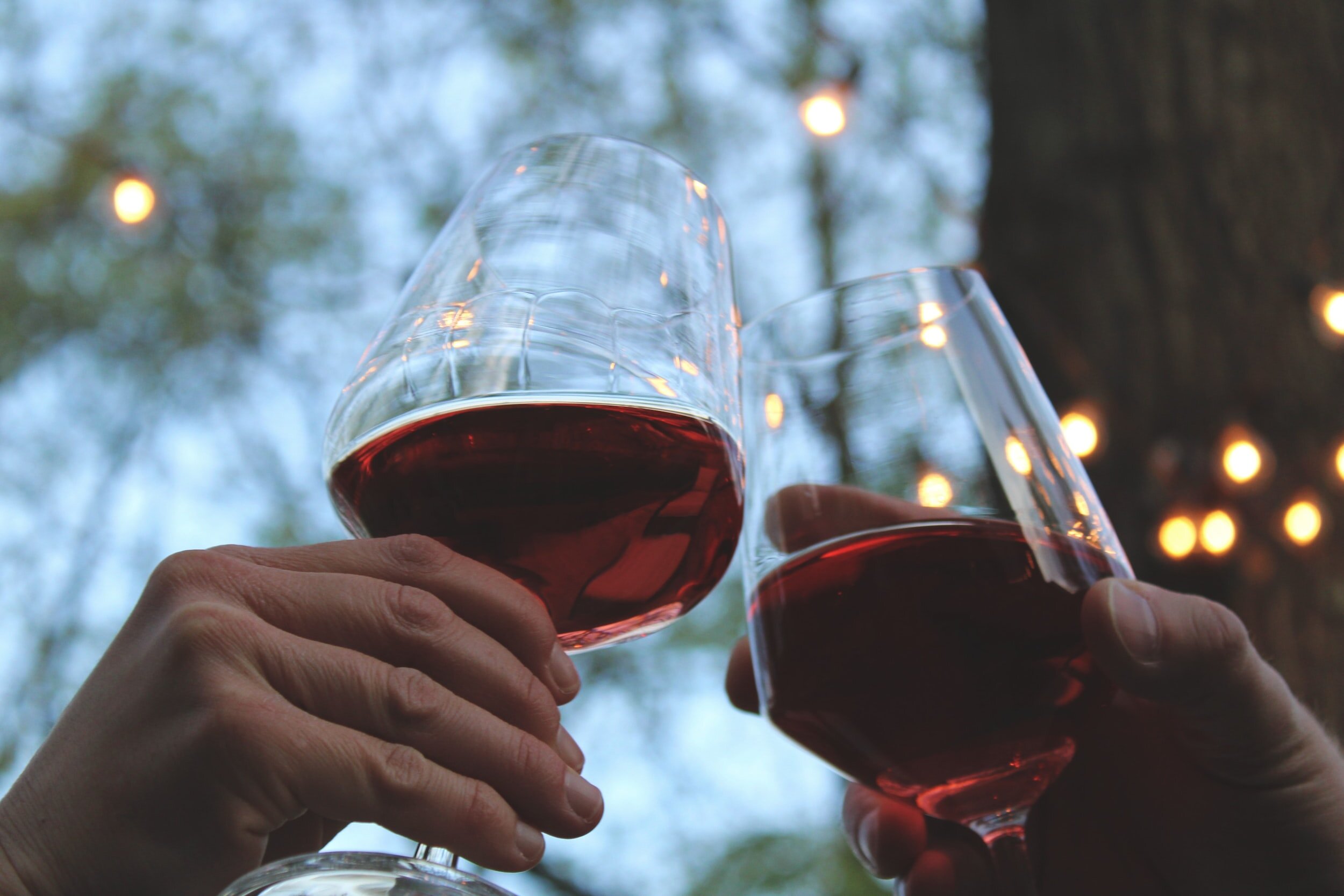 Grenache is a unique red wine varietal that's capable of different expressions with its vibrant red fruit-driven profile, and approachable nature. Remember:
Explore different producers. This is a wine that's shaped in the vineyard and in the winery. Every bottle will be different.
Expect higher alcohol wines. Grenache thrives in warm, long summers, helping to accumulate sugar (more sugar means more potential alcohol for yeasts).
Grenache is a great grape for beginners. It's fruity, lower-tannins, and food-friendly.
Thirsty for More?