When it comes to red wines, you're going to come across two popular drinkers: Sangiovese and Pinot Noir.
Italy's Sangiovese has a medium body, biting acidity with high tannins and crunchy cherry and herbal notes. Pinot Noir tends to have a lighter body, softer tannins, red berries, and warm spice. You'll find both wines in the $15-$50 USD range, but Sangiovese can make inexpensive bulk wines as everyday drinkers.
Here's what you need to know about the differences between Pinot Noir and Sangiovese.
Sangiovese Basics: Everyday Italian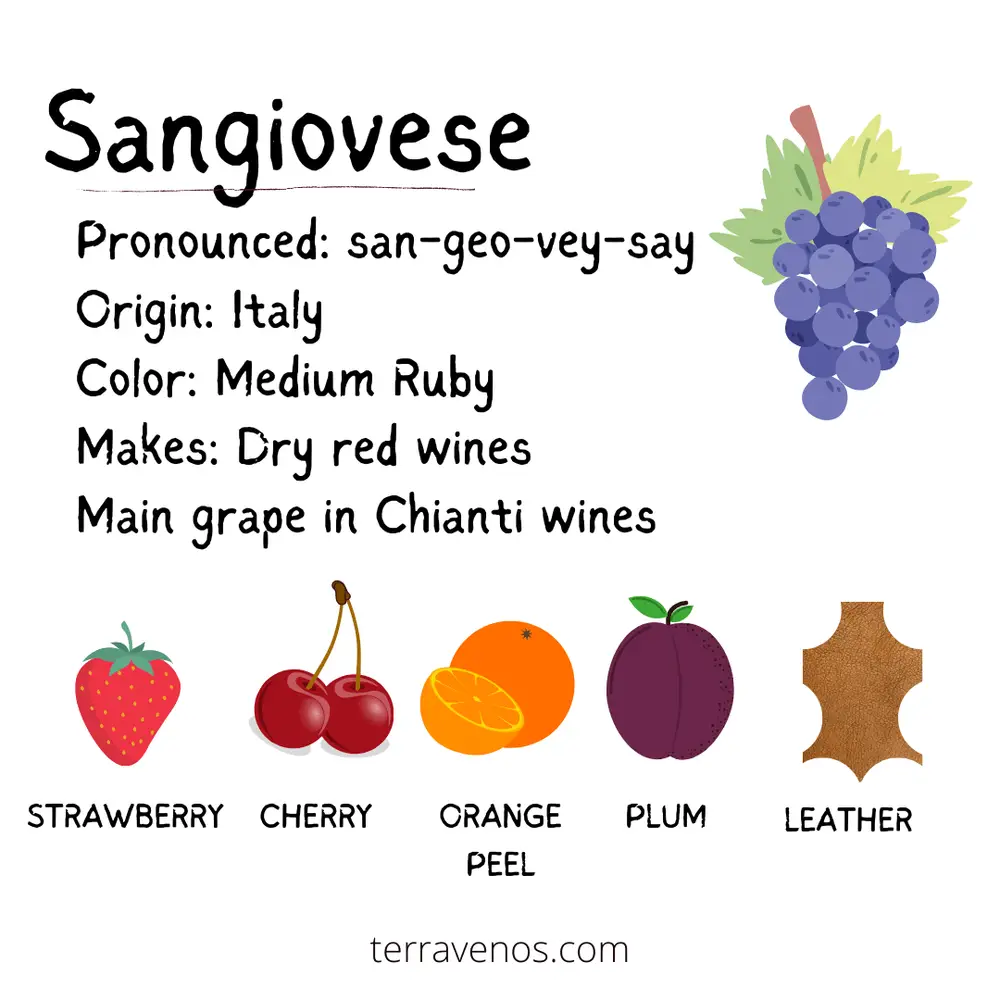 An ancient Italian grape, Sangiovese plays a starring role in the country's wine culture. Cultivated predominantly in regions like Tuscany and Emilia-Romagna, Sangiovese has a medium to full body, presenting a balance between richness and freshness on the palate. Its flavor profile boasts red fruit notes, like cherries and raspberries, complemented by subtle herbal undertones and a touch of earthiness. (Here's a full guide to Sangiovese.)
Today, Italy's still the world's main producer of Sangiovese, offering a diverse range of options that cater to various tastes and budgets, from everyday drinking wines to premium selections, but you'll find it in California, too.
Fun Wine Fact: Sangiovese is a primary grape variety in the world-renowned Chianti wine. Check out this post on how to buy Chianti wines along with a print-out shopping guide.
Pinot Noir Basics: Burgundian Beauty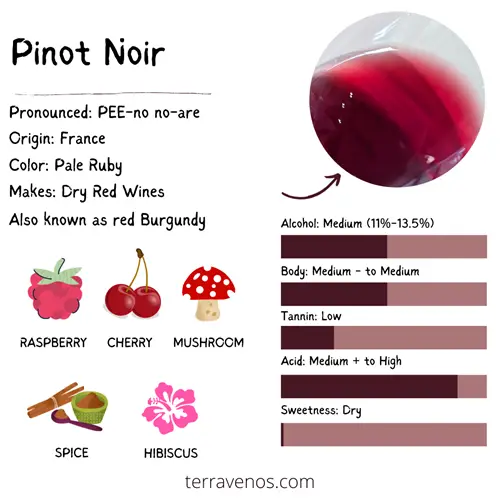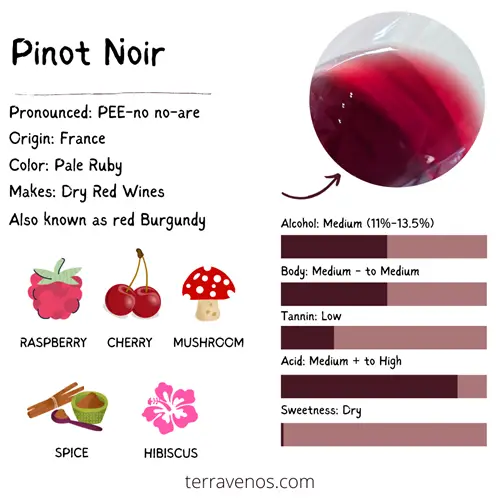 At home in the Burgundy region of France, Pinot Noir showcases what seduction is in the glass. Pinot Noir expresses a light to medium body and layers of red berry aromas. You'll probably detect cherry, raspberry, and sometimes a hint of spiciness, like warm cinnamon, making it the perfect wine to pair with rich, earthy meals.
Today, while Burgundy remains Pinot's spiritual home, you can find excellent expressions from regions like California, Oregon, and New Zealand. Here's a full post on Pinot Noir if you want more specifics.
Fun Wine Fact: Pinot Noir is one of the primary grape varieties used in the production of Champagne.
Wine Comparison: Sangiovese vs. Pinot Noir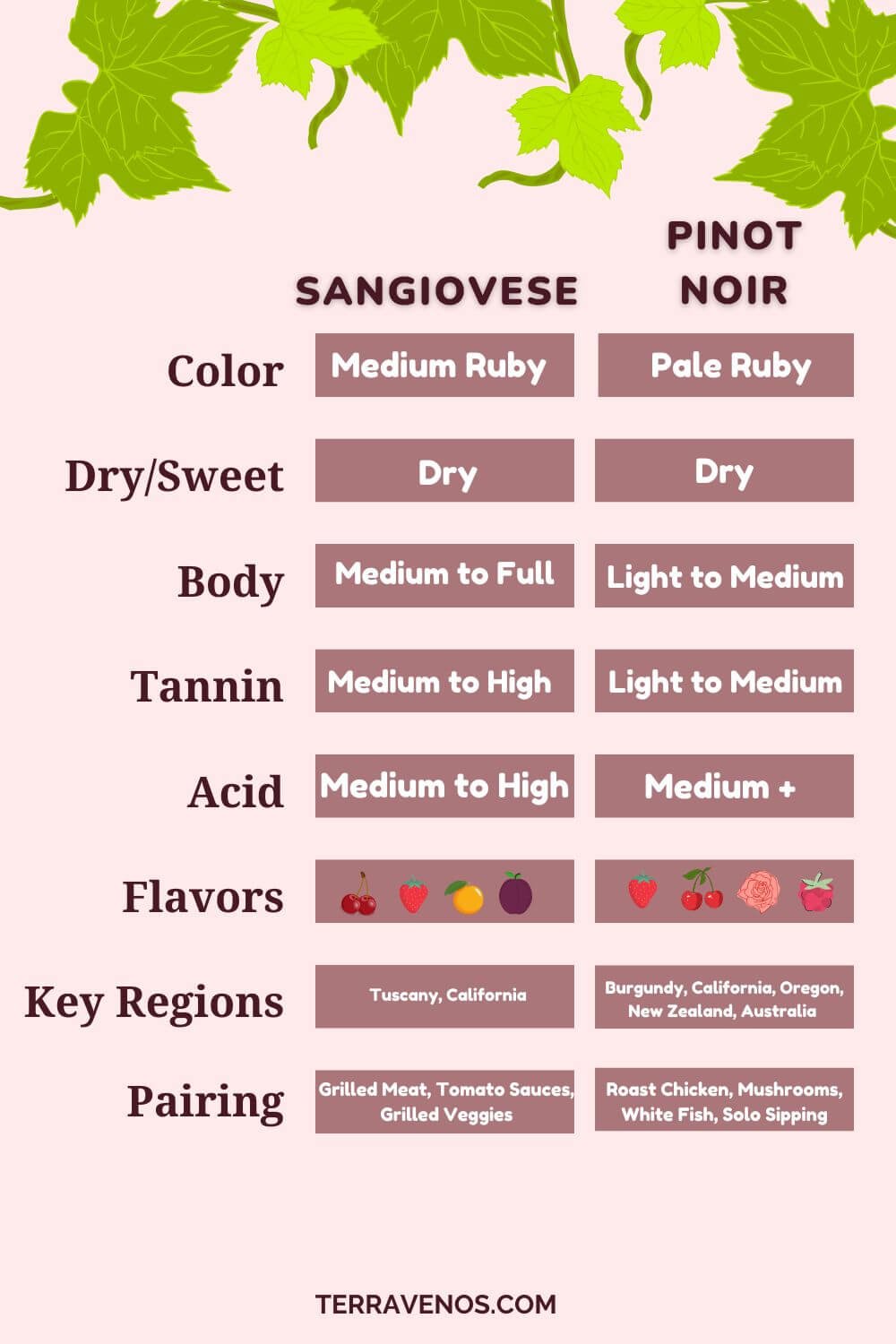 Check out this side-by-side-comparison of Sangiovese and Pinot Noir.
Sangiovese Wine Profile:
Sweetness: Sangiovese is typically produced in a dry style, offering minimal residual sugar.
Alcohol: Sangiovese wines generally have a moderate alcohol content, ranging from around 13% to 14.5% ABV.
Body: Sangiovese has a medium body. You may come across fuller-bodied expressions in premium Sangiovese wines.
Acid: Sangiovese has medium plus acid. This higher acid level makes the red fruit taste bright and fresh.
Tannin: Medium, and textured. If the grapes don't fully ripen (cooler years), this can add herbal notes to your Sangiovese wine.
Flavor and Aroma Intensity: Sangiovese has red cherries, raspberries, and hints of herbs and earthiness.
Flavors: The flavor profile often includes notes of red berries, subtle spice, and herbal undertones.
Pinot Noir Wine Profile:
Sweetness: Pinot Noir leans towards dryness, offering a range of dry to off-dry styles.
Alcohol: Pinot Noir wines typically have a moderate alcohol content, similar to Sangiovese, ranging from around 12.5% to 14% ABV.
Body: Pinot Noir is known for its light to medium body, usually lighter than Sangiovese.
Acid: Pinot Noir showcases vibrant acidity, contributing to its refreshing character.
Tannin: Low tannin levels and they'll be fine and silky.
Flavor and Aroma Intensity: Pinot Noir exhibits enticing red berry aromas, such as cherries and raspberries, with occasional notes of spice.
Flavors: The flavor profile often includes red fruit notes, such as cherry and raspberry, complemented by delicate spice undertones.
Are Sangiovese and Pinot Noir Similar?
Sangiovese and Pinot Noir share vibrant acidity and red fruit notes. Both wines are versatile and well-suited for food pairing, making them great go-to wines for meals.
What Is the Difference Between Sangiovese and Pinot Noir?
Sangiovese tends to have a medium body, while Pinot Noir leans towards a lighter to medium body. Sangiovese often presents herbal and earthy undertones, while Pinot Noir has subtle spice notes. Sangiovese tends to have slightly higher alcohol content compared to Pinot Noir (but this depends on the growing region).
Sangiovese vs. Pinot Noir Winemaking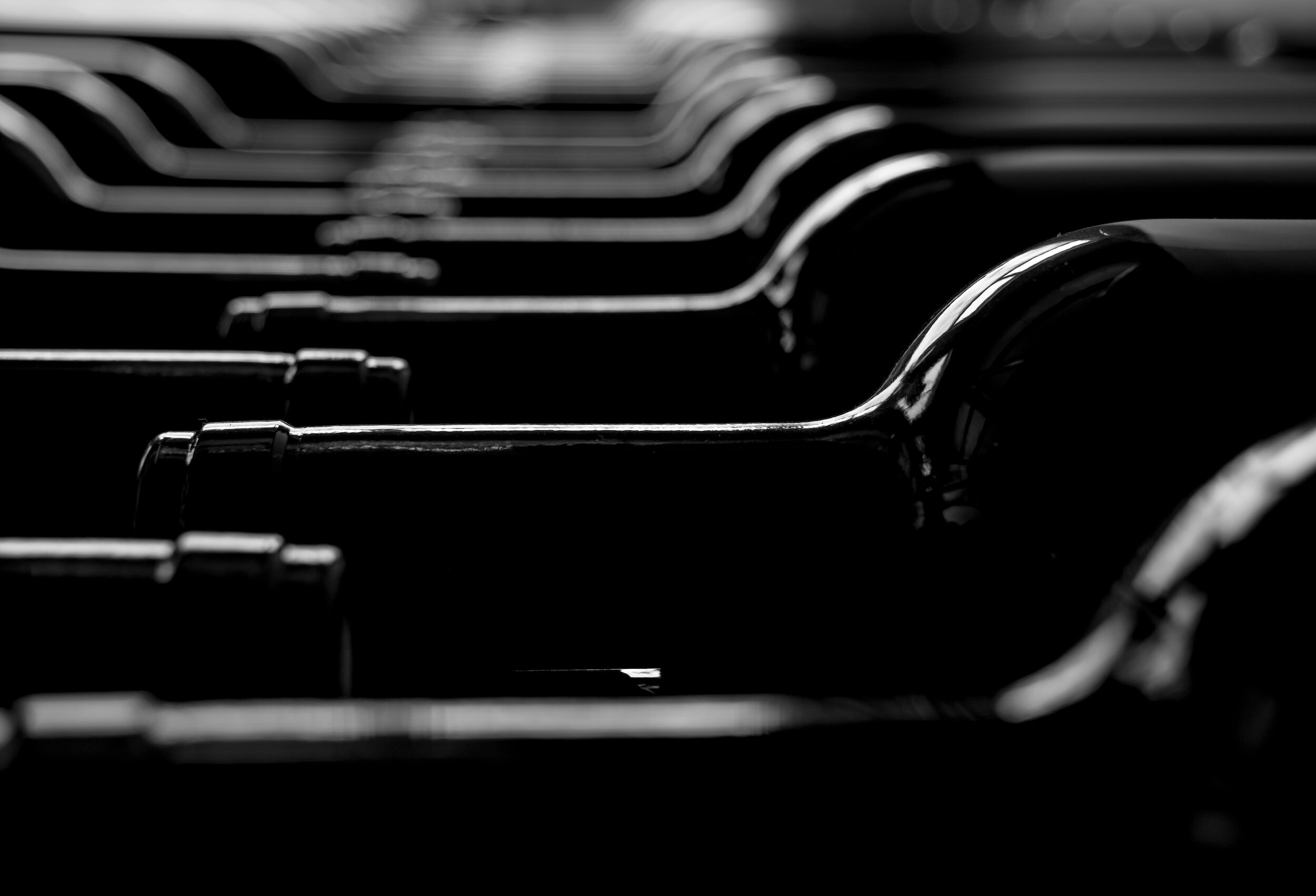 Winemakers will play with different techniques when crafting Sangiovese and Pinot Noir. This may include neutral vessels, like stainless steel, or barrels for fermentation and/or aging. The price-point for each wine will dictate how the winemaker shapes the wine. Inexpensive, bulk Sangiovese will be fruit-forward with no (or minimal) oak influence.
Both wines go through traditional red winemaking.
Sangiovese vs. Pinot Noir: Food Pairings and Serving Temperature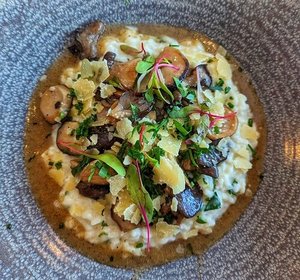 Sangiovese's medium body and higher acidity make it a match for classic Italian dishes, including pasta with tomato-based sauces, grilled meats, and aged cheeses. Here's a quick guide to Sangiovese food and wine pairings.
Pinot Noir's lighter profile and delicate red fruit flavors work perfectly with dishes like roasted chicken, salmon, and mushroom-based dishes.
Discover: Pinot Noir Cheese Pairing Guide
Serving Pinot Noir and Sangiovese Comparison
| Aspect | Sangiovese | Pinot Noir |
| --- | --- | --- |
| Serving Temp | 60-65°F | 55-60°F |
| Decanting Recommendations | Not necessary, but improves with aeration | 30 minutes to 1 hour to enhance flavors |
| Glass Shape | Tulip-shaped | Burgundy glass |
Both Sangiovese and Pinot Noir are best served slightly chilled. Place them in the refrigerator for approximately 15-20 minutes before serving to reach the ideal temperature. You should be able to enjoy most Sangiovese wines immediately after opening (decant fuller styles and aged bottles), while Pinot Noir benefits from some aeration before tasting.
Helpful Wine Drinking Tip: Inexpensive, entry level wines rarely benefit from decanting. Give them a good swirl in your glass to open them up and then sip away!
Which Is More Expensive, Sangiovese vs. Pinot Noir?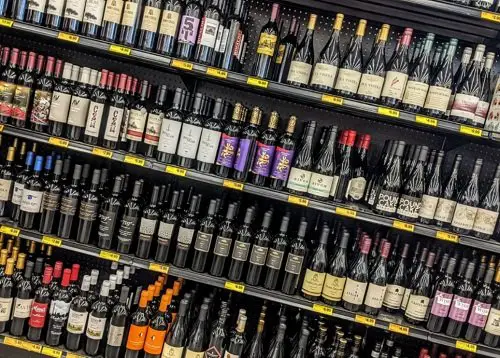 The price you pay for a bottle of wine will depend on many different factors. In general, Pinot Noir will be more expensive than Sangiovese for similar quality levels.
This is traced back to the vineyard where Pinot can be a bit finicky to work with.
Regardless, you should be able to find Pinot Noir and Sangiovese at all price points and for every budget.
Sangiovese Wine Price
Entry level Sangiovese: Under $10 USD
Premium Sangiovese: $15-$25 USD
Super-Premium Sangiovese $30-$50 USD
Pinot Noir Wine Price
Everyday Pinot Noir: $10-$15 USD
Premium Pinot Noir: $20-$30 USD
Super-Premium Pinot Noir: $50+USD
Pinot Noir wines from renowned Burgundy vineyards can also be expensive, with prices often exceeding $50 per bottle.
Helpful Tip: Here's a full breakdown of how a wine bottle gets priced if you're curious about that sort of thing.
Which Is Better, Sangiovese or Pinot Noir?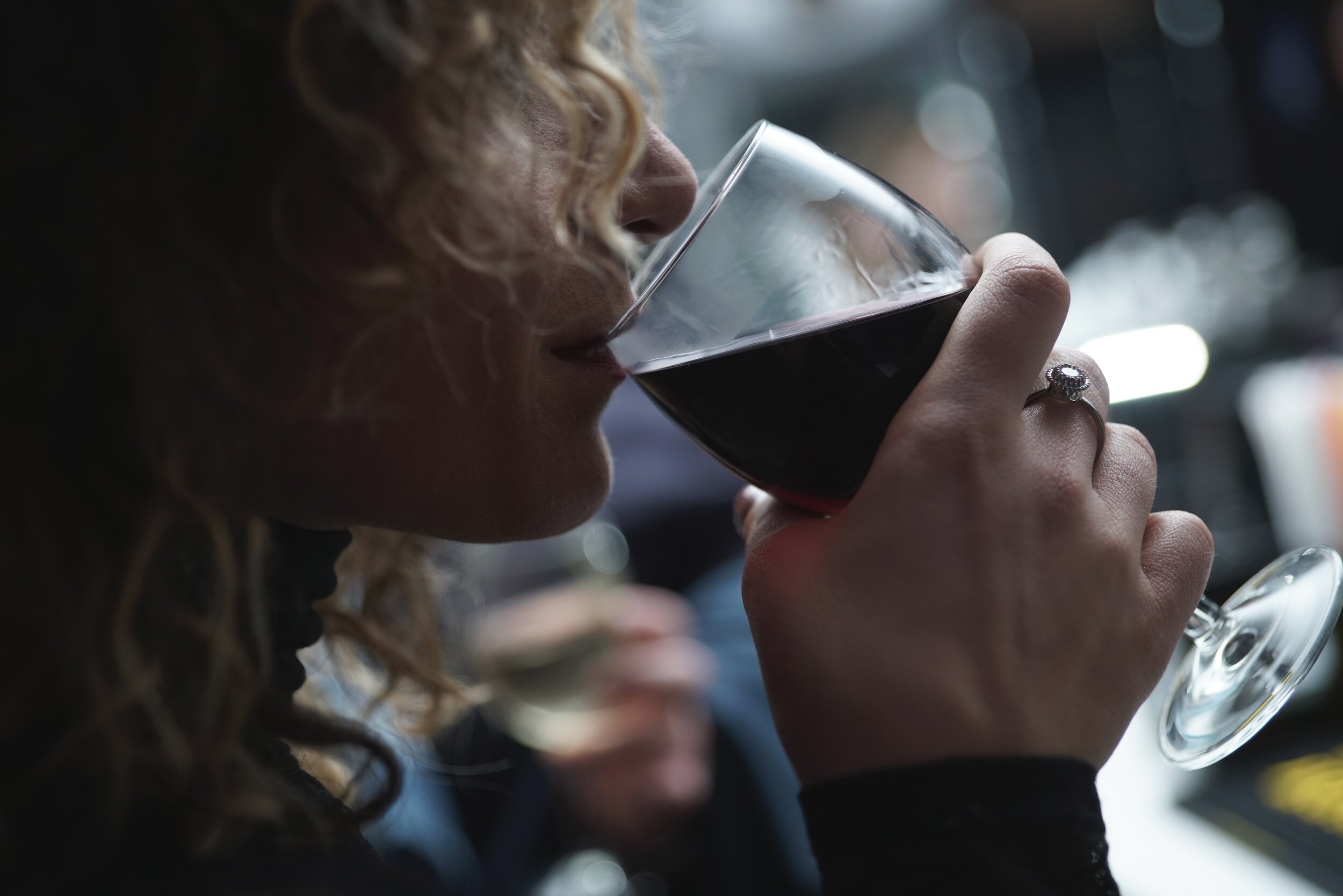 If you enjoy red wines with a medium body and vibrant acidity, and chewy tannins, then, Sangiovese is for you. If you prefer lighter-bodied red wines with softer tannins and layers of red berry flavors, then go for Pinot Noir.
Discover:
Sangiovese vs Cabernet Sauvignon
Sangiovese vs Merlot
Sangiovese vs Chianti
Malbec vs Pinot Noir.
Final Thoughts – Sangiovese or Pinot Noir?
Both Sangiovese and Pinot Noir have their own distinctive charm. I recommend organizing a side-by-side tasting of these two wines if you haven't done so already.
Grab two bottles of similarly priced Sangiovese and Pinot Noir, and enjoy an evening of exploration with friends.
Remember, the world of wine is vast, and each bottle tells a unique story and this is an experiment worth repeating.
Thirsty for More?
If you're passionate about boosting your wine knowledge, consider hosting your own wine tasting for beginners.
Explore other wine comparisons: Chenin Blanc vs. Sauvignon Blanc and Cabernet Sauvignon vs Cabernet Franc.
Delicious wines can be found at every price point, here's how to find great wines under $50.
Don't forget to read about rosé wines if you enjoy the delightful world of light pink wines!