Two classic, Italian red wines, Sangiovese and Nebbiolo, need to be in your wine closet, but what's the difference between them?
Sangiovese is a red Italian wine with a medium body, chalky firm tannins, and subtle cherry and herbal notes. Nebbiolo, a paler Italian red, has screaming high acid, rasping tannins with rose and tar aromas. Nebbiolo tends to make more premium styles. Both are excellent food wines.
Here's what you need to know about the distinctions between Nebbiolo and Sangiovese.
Sangiovese Basics: Classic Italian Food Wine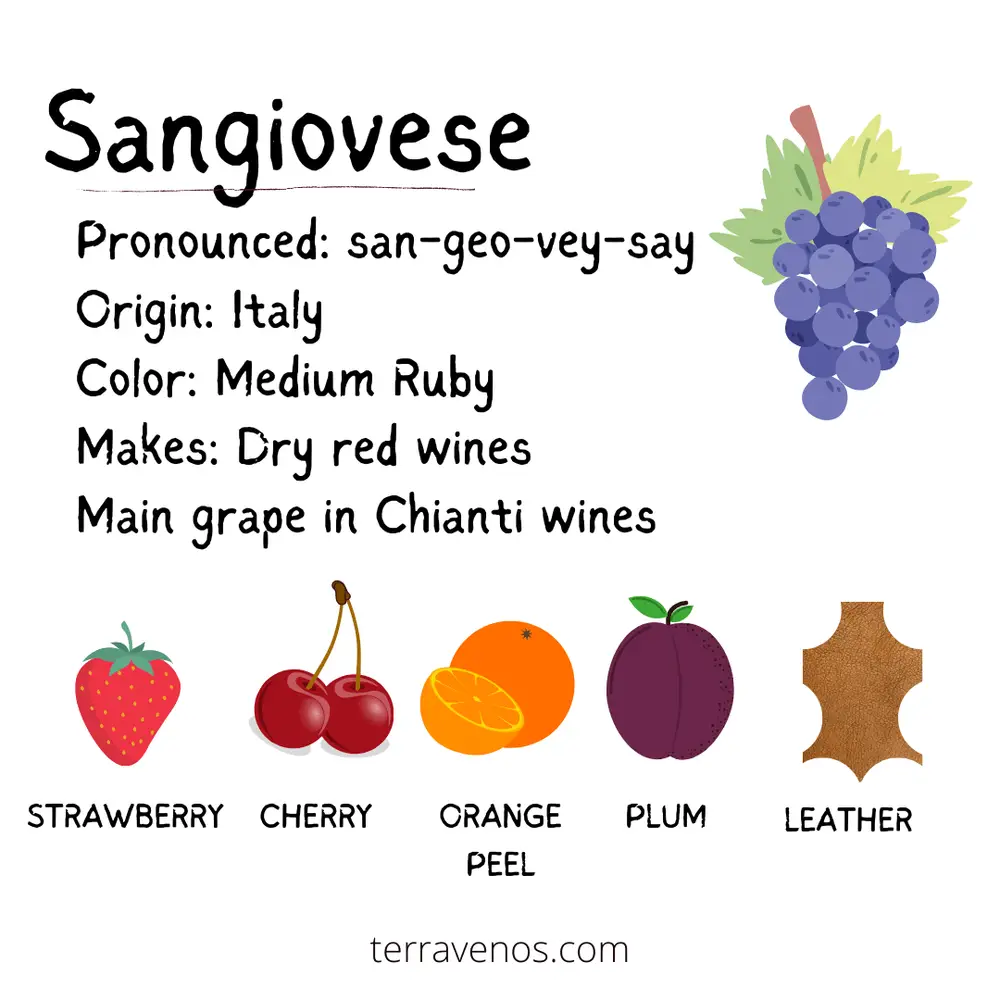 An ancient Italian grape, Sangiovese plays a central role in the rich tapestry of the country's winemaking traditions. It thrives predominantly in regions like Tuscany and Emilia-Romagna, but is grown throughout the country. Your Sangiovese will have a medium to full body with medium plus to high acid levels and chewy tannins. (For a comprehensive guide on Sangiovese, check this out.)
To this day, Italy remains the primary producer of Sangiovese wines, offering a diverse array of options that cater to various preferences and budgets, ranging from everyday drinking wines to premium selections. However, you'll also find some excellent examples of Sangiovese in California.
Fun Wine Fact: Sangiovese takes the spotlight as a primary grape variety in the world-renowned Chianti wine. To discover more about buying Chianti wines, don't miss this post along with a print-out shopping guide.
Nebbiolo Basics: Italy's King of Wines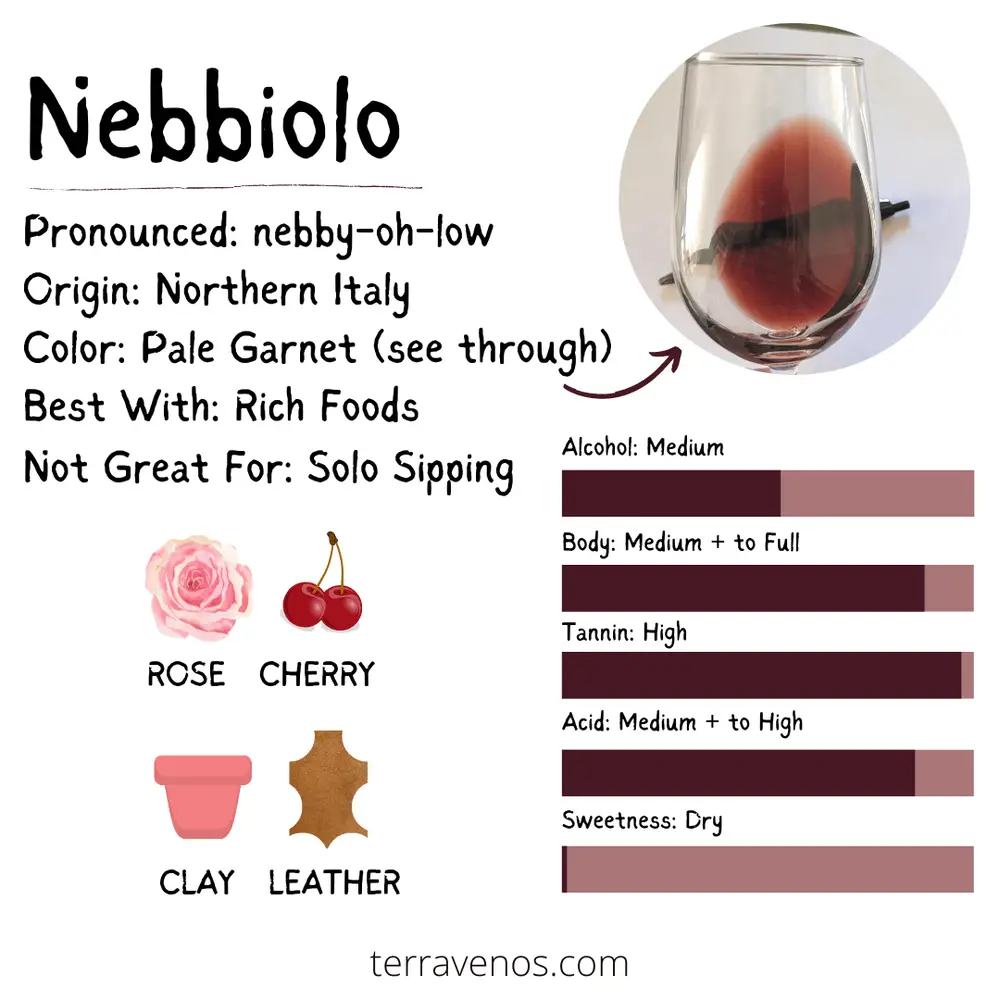 Hailing from the Piedmont region of Northern Italy, Nebbiolo isn't a wine for the faint of heart. Expect your Nebbiolo to have a medium plus to full body and medium plus to high tannins. You'll likely detect red berry aromas, floral rose notes, and even some earthy tar notes.
Here's a full post on what you need to know about Nebbiolo wines.

Fun Wine Fact: Nebbiolo is the grape variety used in the production of Barolo and Barbaresco, two prestigious wines from the Piedmont region of Italy.
Wine Comparison: Sangiovese vs. Nebbiolo
Let's dive into a side-by-side comparison of Sangiovese and Nebbiolo.
Sangiovese Wine Profile:
Sweetness: Typically produced in a dry style, Sangiovese offers minimal residual sugar.
Alcohol: Sangiovese wines generally have a moderate alcohol content, ranging from around 13% to 14.5% ABV.
Body: Sangiovese boasts a medium body, though you might encounter fuller-bodied expressions in premium selections.
Acid: With medium-plus acidity, Sangiovese does fall on the higher end of acid levels, but Nebbiolo will usually be higher than Sangio.
Tannin: Exhibiting medium levels of tannin, Sangiovese textures the wine. In cooler years, if the grapes don't fully ripen, you'll probably detect some herbal notes in your wine.
Flavor and Aroma Intensity: Sangiovese has medium plus aroma and flavor intensity with bright red cherries, raspberries, and subtle herbal and earthy hints.
Flavors: The flavor profile often includes notes of red berries, subtle spice, and herbal undertones.
Nebbiolo Wine Profile:
Sweetness: Nebbiolo is always bone dry.
Alcohol: Nebbiolo wines typically have a moderate alcohol content, similar to Sangiovese, ranging from around 12.5% to 14% ABV.
Body: Known for its medium plus to full body, Nebbiolo is a big, structured wine in your glass.
Acid: Nebbiolo shines with perky acidity, contributing to its refreshing character.
Tannin: Nebbiolo has noticeably high tannins, higher than Sangiovese, which sets it apart among red wines. Nebbiolo wines often go through extended aging before release to help soften them up and make them more drinkable.
Flavor and Aroma Intensity: Nebbiolo wines will be pronounced and exhibit red fruit, rose notes, and a tar, earthy, clay profile.
Flavors: The flavor profile often includes red fruit notes, such as cherry and raspberry, earth, clay, rose, and tar.
Are Sangiovese and Nebbiolo Similar?
Sangiovese and Nebbiolo share vibrant acidity and red fruit notes, making both wines versatile and well-suited for food pairings, ideal go-to options for meals.
What Is the Difference Between Sangiovese and Nebbiolo?
Sangiovese tends to have a medium body, while Nebbiolo leans towards a fuller body. Nebbiolo tannins will be more pronounced than Sangiovese.
Discover: Sangiovese vs Merlot
Sangiovese vs. Nebbiolo Winemaking
Winemakers employ different techniques when crafting Sangiovese and Nebbiolo wines. These techniques may involve using neutral vessels like stainless steel or barrels for fermentation and/or aging. The price point of each wine will dictate how the winemaker shapes the final product. Inexpensive, bulk Sangiovese wines tend to be fruit-forward with little or no oak influence. Both wines undergo traditional red winemaking.
Moreso than Sangiovese, Nebbiolo wines are often aged for longer periods in the winery to help soften their high acid and tannin levels and integrate their flavors.
Sangiovese vs. Nebbiolo: Food Pairings and Serving Temperature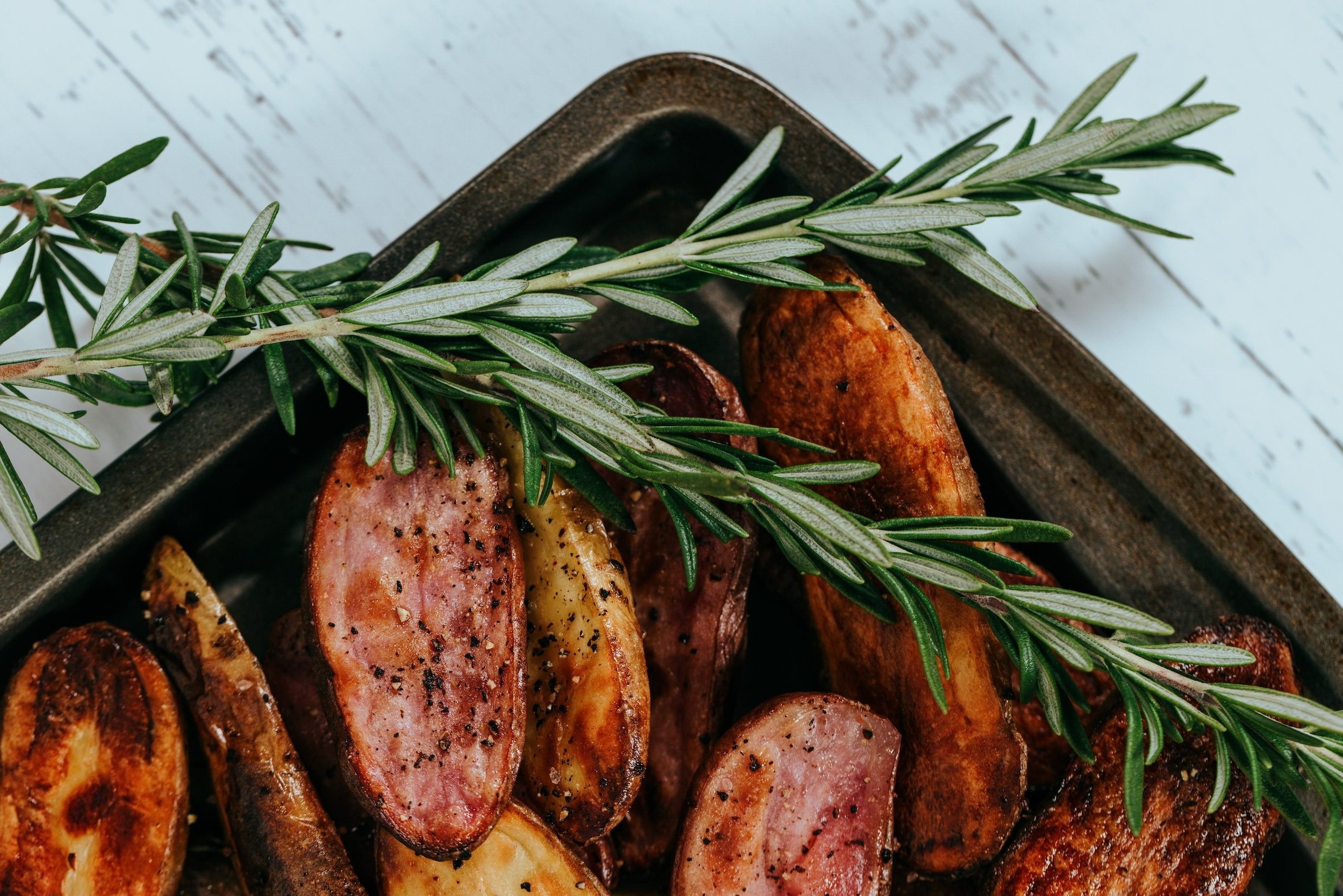 Sangiovese's medium body and higher acidity make it a perfect match for classic Italian dishes, including pasta with tomato-based sauces, grilled meats, and aged cheeses. (Check out more Sangiovese food pairing ideas here).
Nebbiolo's robust tannins and acid make it a food wine that begs for fat. Think roasted vegetables, rich roasts, and truffle dishes.
Here's a complete guide to Nebbiolo food pairing. Check it out!
Serving Nebbiolo and Sangiovese Comparison
| | Sangiovese | Nebbiolo |
| --- | --- | --- |
| Serving Temp | 60-65°F | 55-60°F |
| Decanting Recommendations | Not necessary, but improves with aeration | 30 minutes to 1 hour to enhance flavors |
| Glass Shape | Tulip-shaped | Burgundy glass |
Both Sangiovese and Nebbiolo are best served slightly chilled. Place them in the refrigerator for approximately 15-20 minutes before serving to reach the ideal temperature. Most Sangiovese wines can be enjoyed immediately after opening (decant fuller styles and aged bottles). Nebbiolo benefits from some aeration before tasting.
Helpful Wine Drinking Tip: Inexpensive, entry-level wines rarely benefit from decanting. Give them a good swirl in your glass to open them up, and then savor every sip!
Which Is More Expensive, Sangiovese vs. Nebbiolo?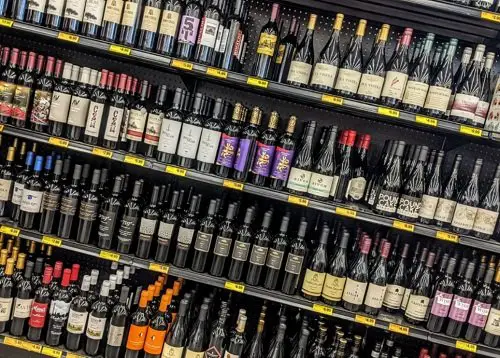 The price of a wine bottle depends on various factors. In general, Nebbiolo is more expensive than Sangiovese. Most Nebbiolo growers are family-owned or smaller production sizes. Sangiovese is the bulk workhorse of red Italian wines. Nebbiolo also needs longer maturation in the winery, meaning it costs more to produce. So, while you'll find entry-level Sangiovses wherever you buy your wines, you'll need to shop for Nebbiolo in stores that have a wider range of wines for sale.
Sangiovese Wine Price
Entry-level Sangiovese: Under $10 USD
Premium Sangiovese: $15-$25 USD
Super-Premium Sangiovese: $30-$50 USD
Nebbiolo Wine Price
Everyday Nebbiolo: $15-$20 USD
Premium Nebbiolo: $25-$45 USD
Super-Premium Nebbiolo: $50 – $90+ USD
Nebbiolo wines from renowned Piedmontese vineyards can also be expensive, with prices often exceeding $300 USD. Here's more information about Nebbiolo wine price.
Helpful Tip: If you're curious about the pricing of wine bottles, here's a full breakdown of how wine gets priced.
Discover:
Nebbiolo vs Barbera
Sangiovese vs Cabernet Sauvignon
Sangiovese vs Merlot
Sangiovese vs Pinot Noir
Sangiovese vs Zinfandel
Sangiovese vs Chianti
Sangiovese vs Syrah
Which Is Better, Sangiovese or Nebbiolo?
If you love easy-drinking, medium bodied red wines with bright red fruit and chewy tannins, then Sangiovese is your match. If you want a complicated, layered red wine that will pair with your hearty stews and roasted mastodon, then Nebbiolo is for you.
Personal Tip: Nebbiolo is not a red wine for new wine drinkers. This is an adult wine that takes time to warm up to. If you're new to wine, then start with Sangiovese, then go slowly with Nebbiolo.
Final Thoughts – Sangiovese or Nebbiolo?
Both Sangiovese and Nebbiolo are classic Italian red wines that work well with food.
I recommend arranging a side-by-side tasting of these two wines if you haven't done so already.
Grab two bottles of similarly priced Sangiovese and Nebbiolo, and get a few friends together to experiment. Make sure you have some appetizers or finger foods, this is essential for these two wines (here are some finger food recommendations).
Thirsty for More?
If you're passionate about boosting your wine knowledge, consider hosting your own blind wine tasting for beginners.
For more wine comparisons, explore Merlot vs Malbec, and Cabernet Sauvignon vs. Cabernet Franc.
Check out these famous wine regions and their signature wine grapes.