Carmenere is one of those wines that I'm just surprised isn't more popular and well-known than it is.
Carmenere (carmen-air) makes medium- to full-bodied dry red wine. Originally from Bordeaux, France, Carmenere today grows almost exclusively in Chile. Carmenere wines are spicey, with blackberry, tobacco, and pepper. Pair Carmenere with rich, savory foods like hearty stews, BBQ, and heavy pasta dishes.
Here's what you need to know about the delightful, spunky Carmenere grape.
What Is Carmenere Wine?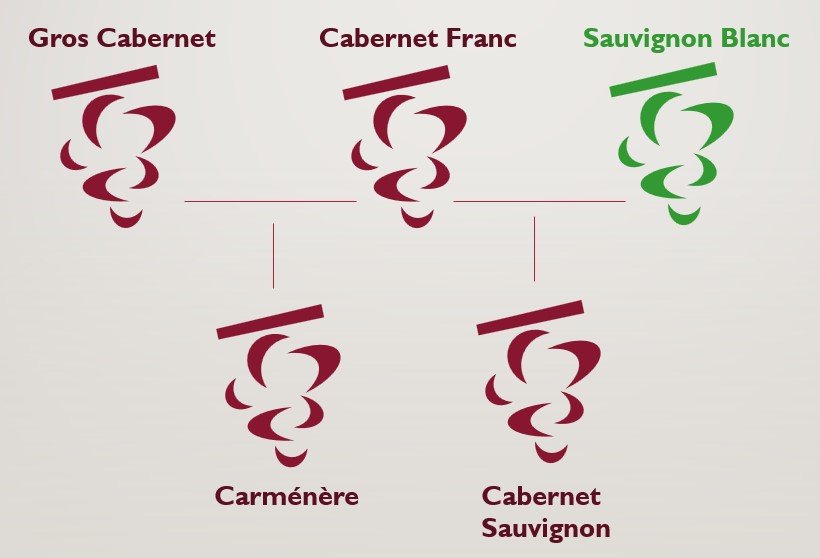 Carmenere is a member of the Bordeaux family. Carmenere is a half-sibling with Cabernet Sauvignon, sharing Cabernet Franc as a common parent. This little black grape sits in the shadow of its more famous half-sibling, but deserves a place in your cellar if you love bold, brawny Cabernet.
Fun Wine Fact: In France, the grape carries the accent marks: Carménère. In Chile, it goes by Carmenere.
Helpful Tip: Go check out this post on Cabernet Franc, the famous parent of Cabernet Sauvignon.
What Does Carmenere Wine Taste Like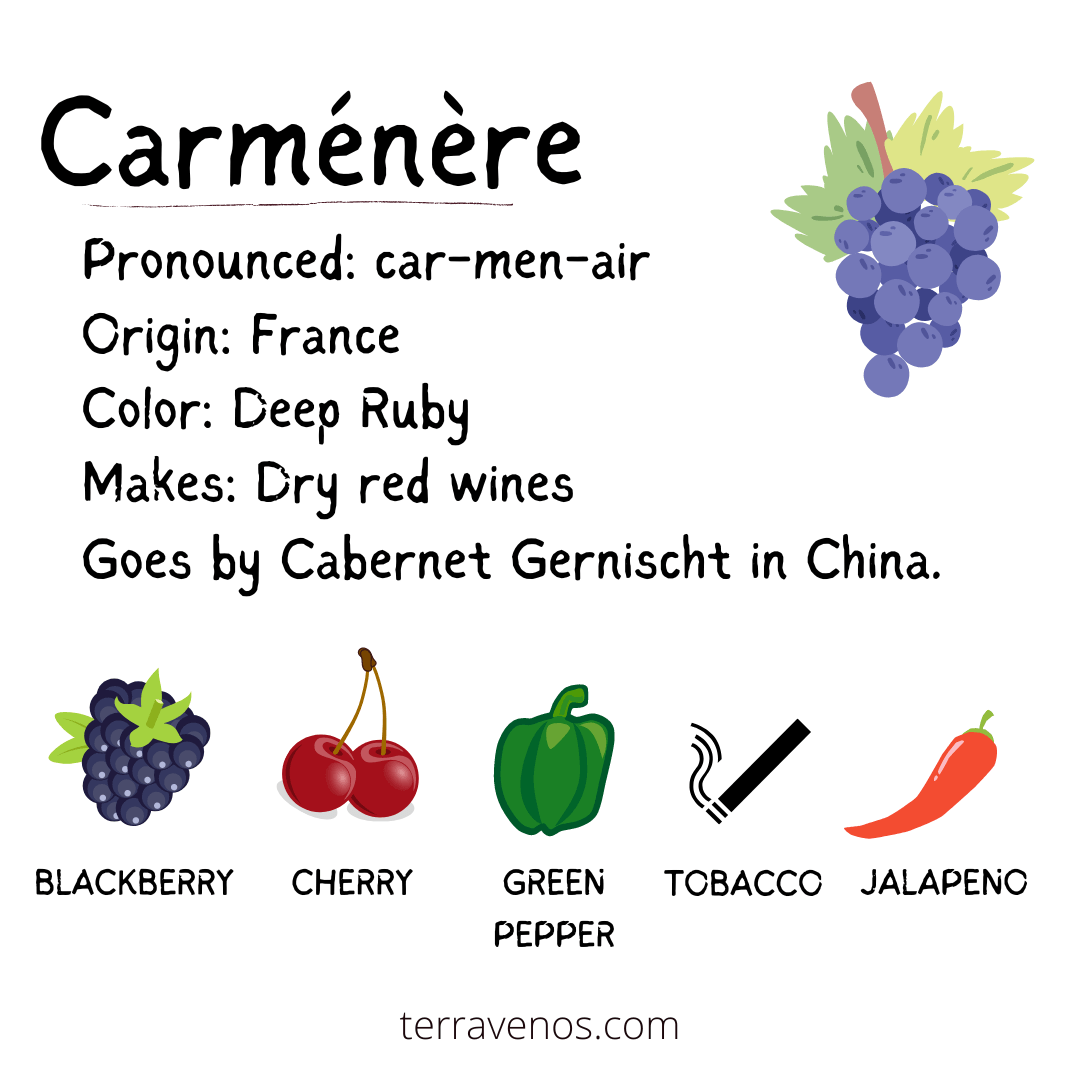 Carmenere is a dry, deep red wine. Depending on the growing region, the wines will be good to outstanding in quality and medium to full-bodied.
The telltale sign for Carmenere is the jalapeno characteristic of the wine.
It delivers a powerful warming quality to the palate balanced by rich red and black fruits and a leathery earthiness. Typically, Carmenere will see some oak to add depth and complexity.
Where Is Carménère From?
Carménère originated in the Medoc, Bordeaux region of France. The vine is vigorous, producing exceptional quality wines. However, it's susceptible to coulure, or shatter. Shatter results from wet, cool, cloudy weather in the spring that interrupts vine flowering, resulting in decreased yields.
Bordeaux's wet maritime climate meant that Carménère struggled to produce a reliable crop in France.
If the grower can get a crop, low yields of deeply pigmented Carmenere grapes can produce phenomenal wines.
While it's most frequently used as a blending partner in Bordeaux, the grape plays a starring role in single-varietal wines out of Chile.
Tip: Check out this helpful post to learn more about Medoc wines.
How Did Carmenère Get to Chile?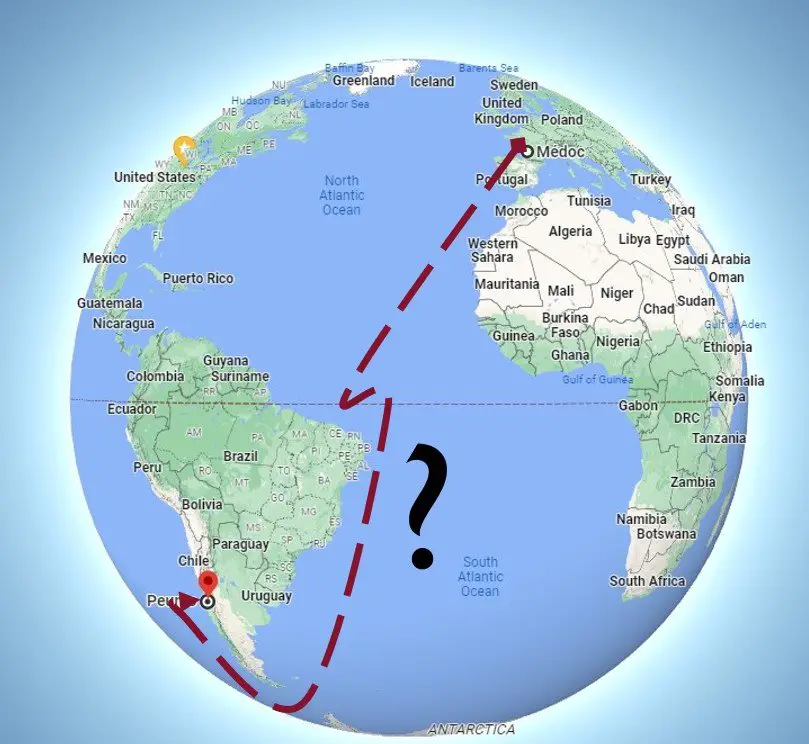 Chile has 200 a year history with Bordeaux wines. In 1818, the country gained independence from Spain.
A newly minted upper-class flush with wealth from Chilean mines favored France as their preferred vacation destination. While on their travels, the Chilean elite fell in love with French cuisine and French wines.
So smitten were these globetrotters, that they would send back vine cuttings and French winemakers. Together, the two would eventually form the foundation for Chile's wine industry.
In one of those historic twists of fate, a Frenchman by the name of Caludio Gay persuaded the young Chilean government to set up an experimental nursery in 1830.
Gay collected exotic botanicals, including vine cuttings, from France.
Both private collections and the experimental government nursery would prove fortuitous because they predated the cataclysmic advent of phylloxera that devastated the global wine industry.
Helpful Tip: Check out this in-depth post on phylloxera and why it's important – along with a recommendation for one of my favorite wine books of all time. If you love history (and wine), this is a must-read.
Phylloxera spread like wildfire from the 1860s to the early 1900s, decimating European vineyards.
Chile remained one of the last bastions of healthy vineyards – and wine!
Demand for Chile's wines soared and displaced winemakers and vineyard workers flocked to the country, bringing with them modern winemaking techniques.
The wine industry was so successful that the Chilean government taxed it to excess and sales dropped.
Domestic wine consumption plummeted and the production was further destabilized by political unrest in the 1970s and 1980s under Pinochet.
Following Pinochet's regime, Chile's wine industry rebounded, focusing on classic French wines in the Bordeaux and Burgundian styles (e.g., Cabernet Sauvignon, Merlot, Chardonnay).
But one varietal, in particular, emerged from the shadows: Carmenere.
Over 150 years had passed since Carmenere had been tucked away in a cargo hold and shipped to Chile. There, it grew in vineyards side-by-side with Merlot. Vineyard owners long thought that Carmenere was Merlot.
Carménère vs. Cabernet Sauvignon vs. Merlot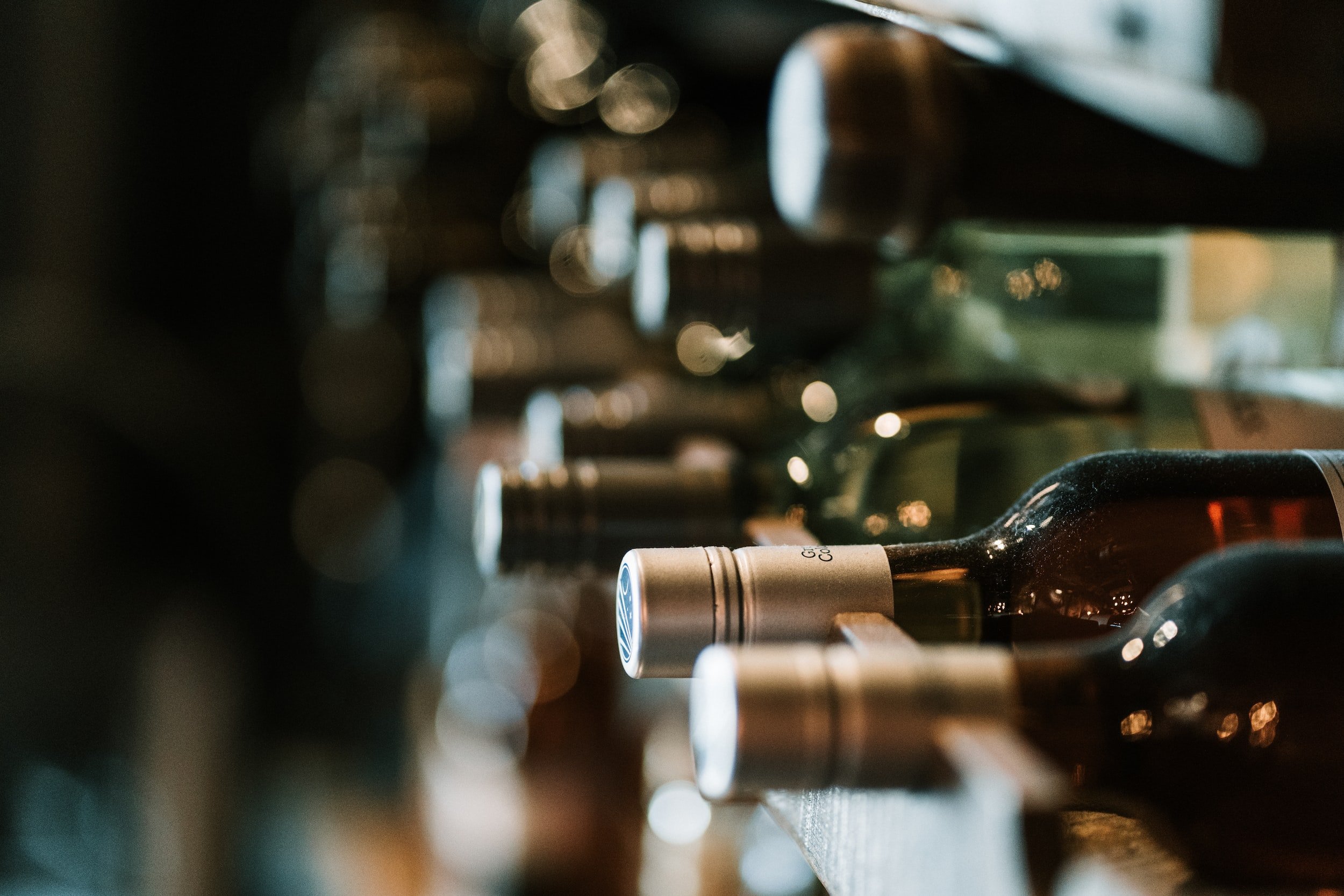 Merlot ripens earlier than both Cabernet Sauvignon and Carmenere. Carmenere is a late ripening grape. Cabernet Sauvignon is also a late-ripening grape, but not as late as Carmenere. This means that it takes longer in the growing season to develop the sugar and phenolic ripeness needed to make quality wines with the Carmenere grape.
Jargon Alert: Phenolic ripeness refers to flavors, aromas, and tannins in the wine grape.
So picture this:
The vineyard manager thinks that Carmenere is Merlot, but the grapes from the Carmenere vine taste herbaceous and green because they aren't fully ripe. What's the winemaker going to do? He will harvest everything at the same time and throw it in a fermentation tank hoping for the best, but the underripe grapes added unpleasant green notes to the final wine and lowered its overall quality.
Fast Forward to 1994.
DNA testing evolved to the point where researchers can definitively identify grape varieties. They discover that what was previously thought to be Merlot is in fact Carmenere.
Today, the rediscovery of Carmenere is celebrated with Carménère Day on November 24th. Cheers to that!
What Wines Are Similar to Carmenere?
Carmenere wine has qualities similar to Merlot and Cabernet Franc. Carmenere has softer tannins like Merlot, along with red fruit and a medium body. Carmenere shares the tobacco and spicy notes of Cabernet Franc, but has a deeper color.
Historically, Carmenere has been confused for both Merlot and Cabernet Franc in the vineyard. Oops!
Is Carmenere the Same as Merlot?
No, Carmenere isn't the same as Merlot. They are different grapes, but both are from Bordeaux, France. For over 150 years, Chilean wine growers thought that their Carménère vines were under-ripe Merlot. It wasn't until researchers tested vines for DNA that they discovered the under-riper Melot was actually Carmenere.
Is Carmenere similar to Cabernet?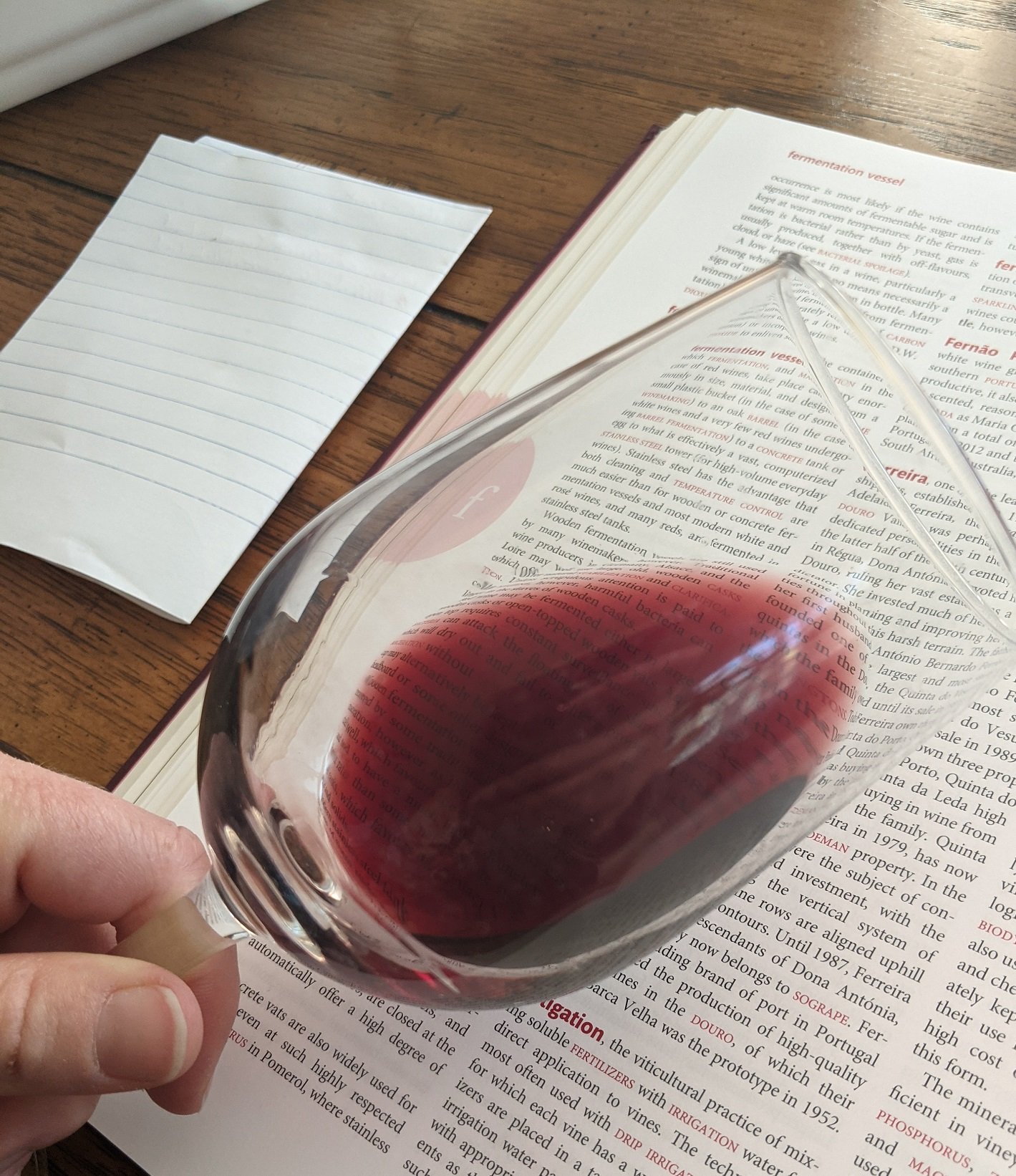 Carmenere and Cabernet Sauvignon are from the same family of grapes, so it's no surprise that they share some commonalities.
Both can have green notes, like mint and bell pepper, and both have black fruit like blackberry or currant.
Carmenere has more spice or jalapeno, and has red fruit, like cherry, too. The chili spice of Carmenere is unique, and probably one of the reasons it's not as popular as Cabernet Sauvignon.
If you enjoy big red wines like Cabernet Sauvignon, you should definitely try Carmenere.
Helpful Tip: Here's a whole post on strong red wines (I forgot to add Carmenere to it, but you've already discovered Carmenere, so you're good!) Go check it out if you need big red wine inspiration.
Is Carmenere like Malbec?
Both Malbec and Carmenere make dry red wines, but they're very different wines. Carmenere wines will have red and black fruit and that green pepper and spice.
Expect your Carmenere to have chewy, coarse tannins. Malbec has black fruit and signature blueberry, and smooth, silky tannins that make for easy drinking.
Both wines may spend time in oak to give them baking spice, mocha, and vanilla notes, but overall the Malbec will be a more approachable, easy-drinking wine.
Where Are Carmenere Grapes Grown?
The largest plantings of Carmenere are in Chile, at around 10,000 ha/24,700 acres. Italy also has plantings of around 1,000 ha in Trentino and Lombardy, where our little hero suffered a second case of mistaken identity as Cabernet Franc.
China has plantings of Carmenere too, where DNA profiling revealed that Cabernet Gernisht is, in fact – wait for it – Carmenere.
Bordeaux producers still have small holdings of Carmenere used primarily as a blending wine.
According to the California Grape Crush Report in 2021, the state's growers crushed a scant 60 tons of Carmenere in 2020 and 2021, at an average price of $1,700 per ton, spread throughout the state in the San Juaquin Valley, Orange, Riverside, San Diego, Imperial, San Luis Obispo, and Santa Barbara Counties.
Where to purchase Carmenere wine?
Given the paltry production numbers, California Carmenere will undoubtedly be limited to boutique producers. You're unlikely to find Carmenere wines from California producers in retail outlets.
Which leaves you with Chilean imports.
Carmenere, Wine, Chile
Good news! Chile has a quality perception problem. (Well, not good for Chile, but good for you.)
Most consumers think of Chilean wines as solid, easy-drinking, inexpensive wines.
The Chilean wine industry struggles because consumers are unwilling to pay higher prices even though Chile's producers are delivering superior quality wines.
This means ridiculously affordable, high-quality wines for you, the wine lover.
In a Chilean tasting, I asked two local winemaking friends what they thought the price point would be on three Chilean wines. They underestimated each wine by $20. What they were willing to pay $35-$40 came in at a very quaffable $15.
The Chilean Carmenere wine price can't be beaten!
Buy Carmenere at Large Wine Stores or Specialty Shops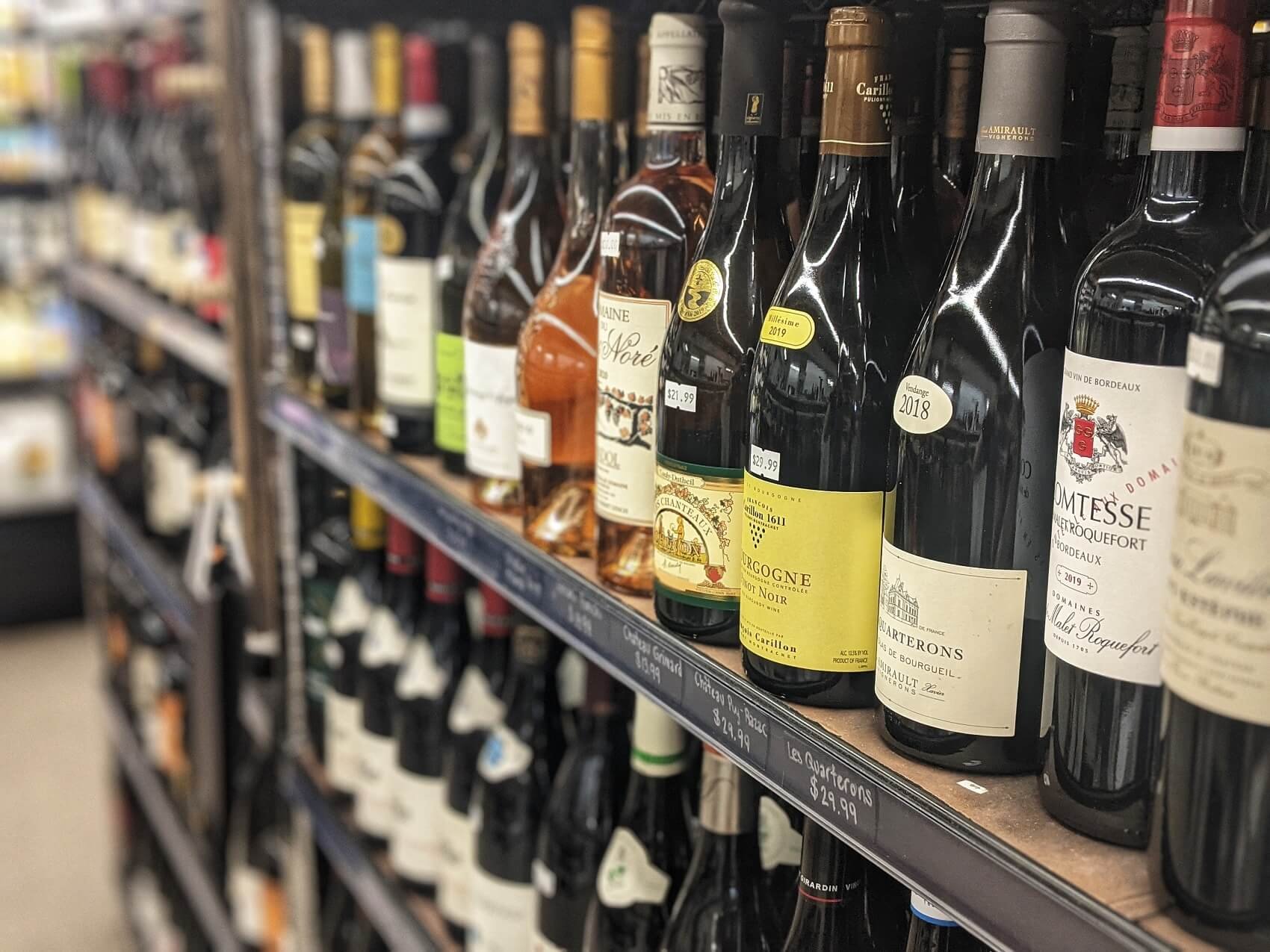 You won't find Carmenere at your local grocery store. You may find entry-level Carmenere at a discount grocer like Trader Joe's, but that will be hit or miss depending on what your local store brings in.
I've had success there on occasion and make a point of picking up a bottle of Carmenere whenever they carry it as it's usually inexpensive and worth the price of admission (under $10).
You'll find Carmenere at larger wine outlet stores and specialty wine shops.
If you're shopping at a wine outlet, Carmenere will be with 'Other Reds' or, if there's a section for Chile, under 'Chile'.
If you don't have a large wine shop or specialty wine shop, you'll probably have to order Carmenere online.
Look for Carmenere from any of the following locations, in order from high volume to premium styles:
The Central Valley (high volume)
Rapel Valley (rarely used)
Colchagua Valley (solid production sub-zone)
Cachapoal Valley (solid production sub-zone)
Peumo is a production zone within Cachapoal Valley that enjoys a unique geological position making it a premium producer of Carmenere.
Gaps in Chile's coastal range allow cool air to sweep up into the valley and moderate the growing temperature, extending the growing season which is exactly what late-ripening Carmenere needs.
Sugar levels can ripen around mid-April, but this longer growing season lets the grapes hang on the vine for several more weeks to fully develop their aromatic and tannic ripeness (phenolics).
Check out this video on Carmenere and Peumo wines (external link).
Unfortunately for Carménère, the finest growing sites for our little grape are also the best-growing sites for Cabernet Sauvignon.
Producers earn a greater profit off of the more recognized and well-known Cabernet, so Carmenere continues with limited production.
How to Serve Carmenere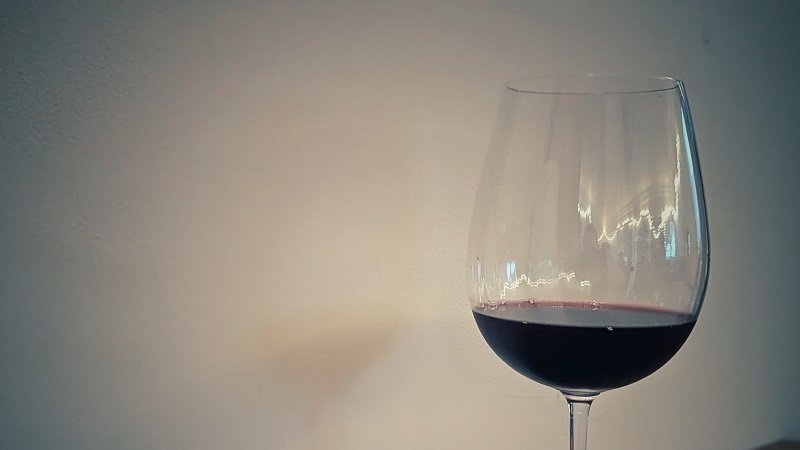 Serve Carmenere wines at room temperature, just like a Cabernet Sauvignon or Merlot. This is not a cocktail wine; you'll want something to eat with it. Those tannins and strong flavors will overwhelm your mouth without a little something to nibble on and take the edge off.
What food pairs well with Carmenere?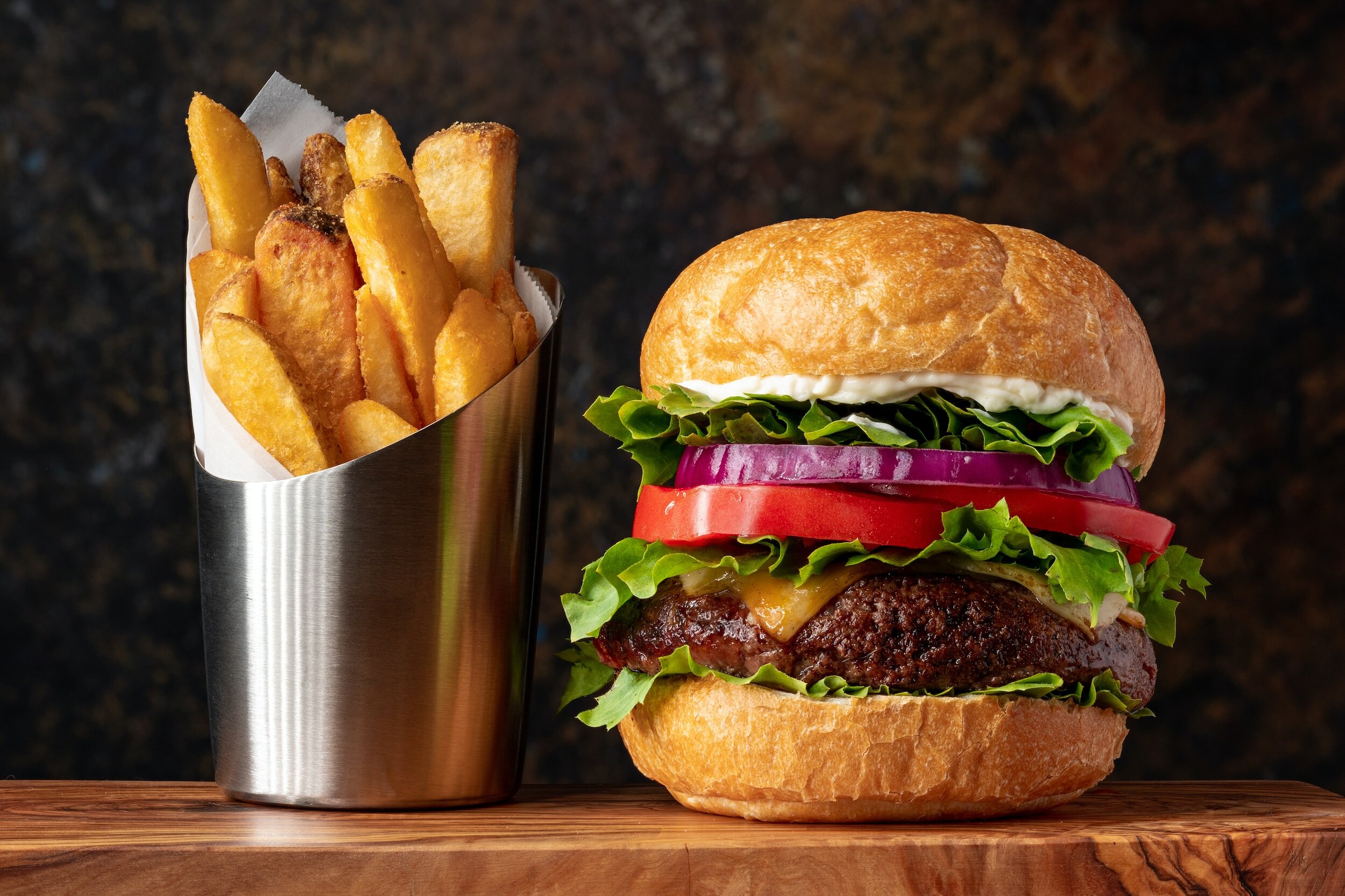 Carménère begs to be paired with rich, savory foods. It is a true Bordeaux grape through and through. Think grilled portobello mushrooms, burgers, stews, and steaks.
The wine pairs beautifully with pizza and rich pasta. Yum!
Here are Carmenere pairing ideas:
Hamburgers (vegan burgers)
Case Study
What Does Caremenre Taste Like? Let's take a look.
Producer: Sogrape, Chateau Los Boldos, Carmenere Grande Reserve 2019, Cachapoale Valley, Chile ($15.99 USD)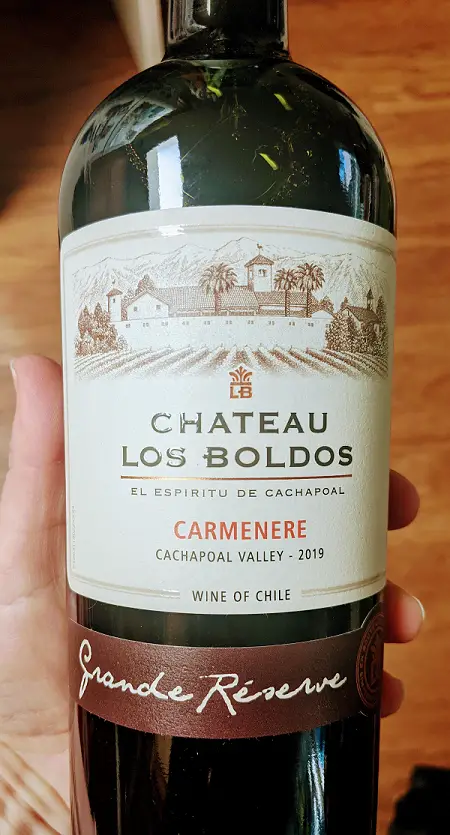 Nose: Medium (+) aroma intensity with jalapeño, leather, bramble, black cherry, plum, sanguine, sage
Palate: dry, medium acid, medium (+) gritty tannins, high alcohol (14%), full body, medium (+) flavor intensity, medium (+) finish
Primary Flavors: jalapeno, leather, bramble, black cherry, plum, sanguine, sage
Secondary Flavors: smoke, toast, vanilla, baking spice
Tertiary Flavors: leather, tobacco
Quality Assessment: This is a good, solid wine. The Grande Reserve on the label tells us that it spent an undisclosed amount of time on oak (the back label says 10 months on French oak) and that it has a minimum of 12.5% alcohol.
It's varietally labeled, so has a minimum of 75% Carmenere, and could be up to 25% of something else. Structurally, the wine's perfectly harmonious with a rich combination of earthy and fruity aromas and flavors carried across the palate to coat your mouth for a deep, full-bodied wine experience with a lingering black fruit and spice finish.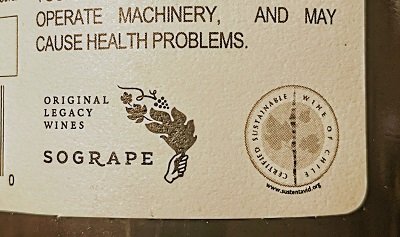 Side Note: Sogrape is the largest wine company in Portugal by far – larger than the next 7 biggest companies combined. On the label we see that Sogrape has production in Chile and made this wine. Foreign investment in Chile isn't new and reflects a growing interest in Chile as a savvy opportunity to diversify production portfolios. So Chateau Los Boldos is actually a Portuguese wine company bringing you Chilean wine from a traditional French grape variety. Et voila!
Aging Potential: This wine will age. It has the complexity, intensity, acid, and alcohol levels to continue developing more interesting characteristics with notes of dried fruits and meaty aged leather or jerkiness. The gritty tannins will mellow with more time and become better integrated with the wine.
Thirsty for More?
History and wine are two of my favorite things in this world. Here's another curious story of Spain's civil war (and wine, of course) – perhaps of interest.
Looking for something different? Here's a quick, 30-second tasting tip on how to taste tannins. If you're drinking red wine, you're tasting tannins. Build that wine vocabulary like the wine lover you know you are!