Pronunciation: kah-buhr-NAY FRAHNK
Cabernet Franc, a red wine varietal, embodies rustic charm. Whether you're a wine enthusiast or a curious beginner, this comprehensive guide introduces you to Cabernet Franc.
What Kind of Wine is Cabernet Franc?
Cabernet Franc is a medium-bodied red with medium acid, medium to pronounced tannins, and medium alcohol. It often falls between Merlot and Cabernet Sauvignon in terms of style.
Where Does Cabernet Franc Wine Come From?
Cabernet Franc, a grape variety originating from the Loire Valley in France, holds a deep connection to the region's winemaking traditions. Depending on the specific region, Cabernet Franc plays either a complementary role in blends or serves as the primary component. In France, two main regions cultivate Cab Franc: Bordeaux and the Loire Valley.
Cabernet Franc in Bordeaux
Check out this map to explore Bordeaux, a key producer of Cabernet Franc used in Bordeaux blends.
In Bordeaux, Cabernet Franc is one of the five major grape varieties, alongside: Cabernet Sauvignon, Merlot, Malbec, and Petit Verdot. The Right Bank of Bordeaux, including iconic châteaux like Cheval Blanc and Lafleur, showcases the exceptional use of Cabernet Franc in winemaking.
Cabernet Franc in the Loire Valley
Check out this map to explore Chinon AOC, a key producer of Cabernet Franc.
The Loire Valley, renowned for its diverse terroir and cool climate, provides an ideal environment for cultivating Cabernet Franc.
Here, it flourishes and showcases its unique characteristics, contributing to the production of exceptional red wines and even roses. 
Helpful Wine Buying Tip: If you see a red wine with any of these French AOCs on the label, it's a Cabernet Franc: Chinon, Bourgueil, Saint-Nicolas de Bourgueil, and Saumur-Champigny.
Cabernet Franc Growing Regions Outside of France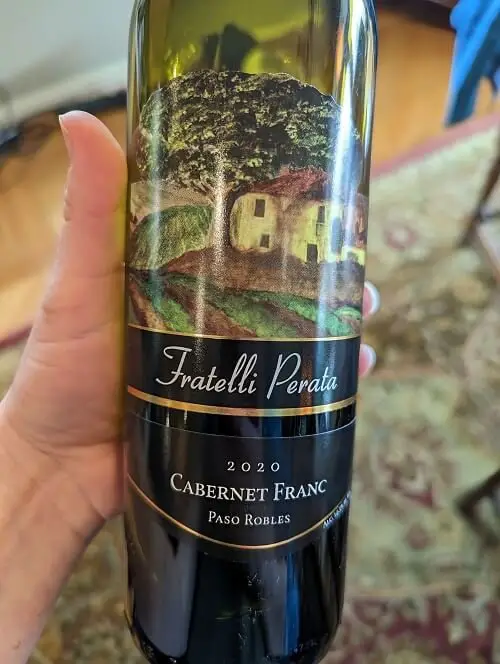 Outside of France, Cabernet Franc has found its way into different wine regions. In Napa Valley, wines labeled as Cabernet Sauvignon often incorporate a small proportion of Cabernet Franc.
The importance of Cabernet Franc is also increasing in Chile, Argentina, Australia, South Africa, Canada, Virginia, and Italy. In Italy, for example, the renowned Super Tuscan wine Ornellaia includes Cabernet Franc in its blend.
Despite not always taking center stage, Cabernet Franc is widely cultivated and holds a more significant presence than many might assume.
What's Cabernet Franc Like in the Vineyard?
Check out this fantastic video from Jones Family Farms that explores how Cabernet Franc grows in the vineyard:
What Does Cabernet Franc Smell Like?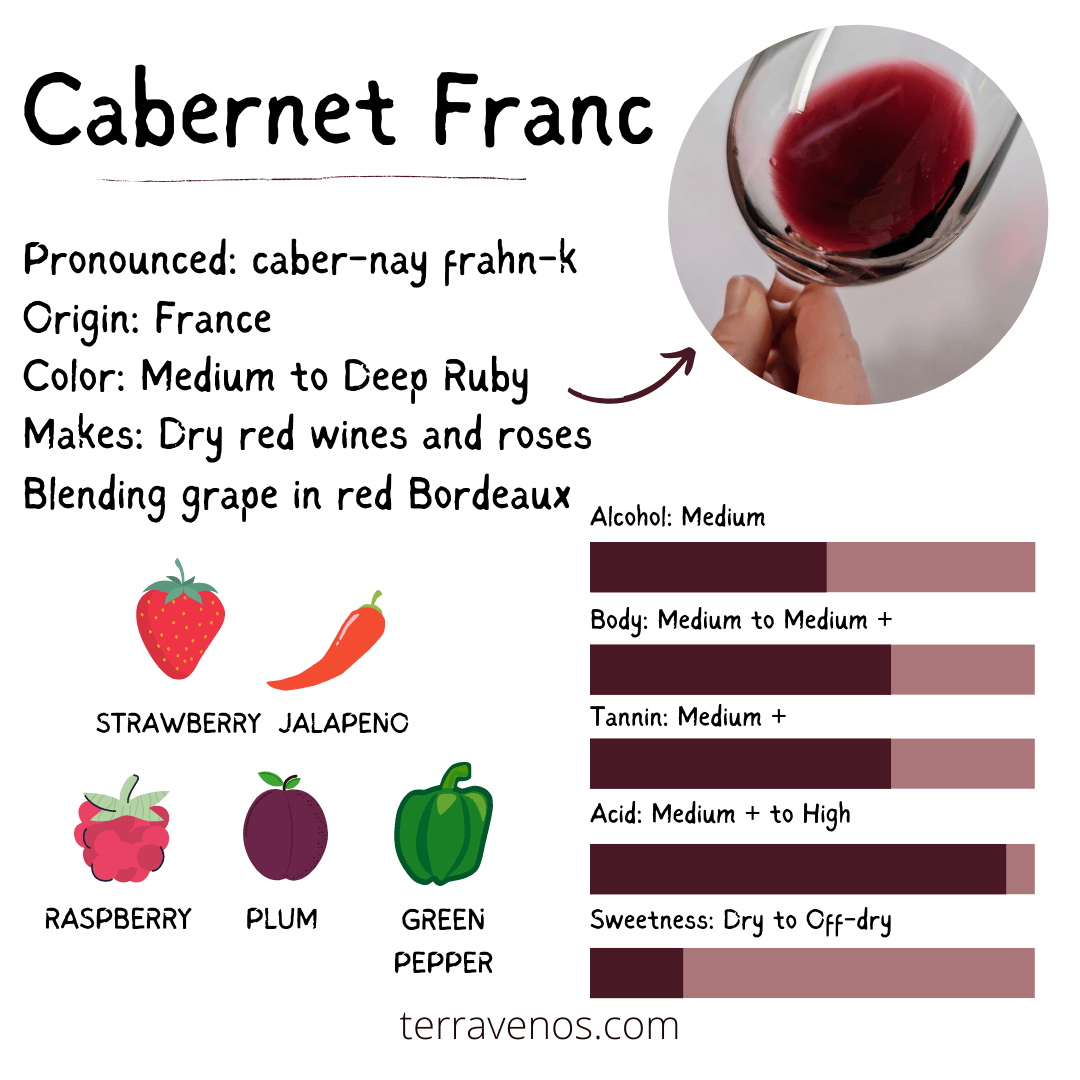 Cabernet Franc exhibits a distinctive herbaceous smell as a key marker reminiscent of green bell pepper. This green herbal note is common in the Cabernet grape family. Cab Franc can also present aromas of red fruits, and sometimes hints of graphite or pencil lead. In cooler climates, expect purple flower, like delicate violet notes, while in warmer climates Cabernet Franc can have a spicey note, like cayenne. 
Fun Wine Fact: Did you know that Cabernet Franc is one of the parent grapes of the renowned Cabernet Sauvignon? Its genetic contribution gives Cabernet Sauvignon its robust structure and aging potential.
What Does Cabernet Franc Taste Like?
Cabernet Franc has remarkable adaptability, producing high-quality wines across diverse climates, showcasing its versatility and range of flavors. In cooler climates, you can expect vibrant tart red fruit flavors, while warmer regions like Tuscany and California yield richer, fuller-bodied wines.
On the palate, Cabernet Franc boasts lively acidity, adding a zesty and refreshing quality to the wine. While Cab Franc can have relatively high tannins, they are generally not as pronounced as Cabernet Sauvignon.
Helpful Tip: Go check out this 30-second tasting tip on how to taste tannins in red wine.
I always think that Cabernet Franc tends to be more rustic and wild than Cabernet Sauvignon, certainly more so than Merlot.
Is Cabernet Franc a Heavy Wine?
Most Cabernet Franc wines will be medium-bodied. Cabernet Franc can be lighter or heavier but expect higher alcohol Cabernet Francs (above 14% ABV) to be heavy and full-bodied.
How to Serve Cabernet Franc Wine
Temperature
Serve Cabernet Franc just below room temperature, around 60-68°F (15-20°C). This allows the aromas to unfold while keeping the wine cool enough to avoid interference from higher alcohols (you won't smell the alcohol).
Glassware
Opt for a standard red wine glass with a slightly curved rim and bowl that's broader than the top. These types of glasses allow for aeration and direct the aromas toward your nose, concentrating the aroma molecules and making the wine easier to smell.
Decanting
Lighter styles of Cabernet Franc may require minimal decanting, while fuller-bodied wines, like Cabernet Franc-based Bordeaux blends and Super Tuscan wines, benefit from 20-30 minutes of decanting to fully develop their flavors. If you feel that your Cab Franc is closed, then let it sit for 10 minutes and give it another try.
Aging Potential
Cabernet Franc evolves with age, becoming more savory and complex. 
Lighter styles of Cabernet Franc can improve over 2-5 years. 
Fuller-bodied and tannic Cabernet Franc wines can age for 5-10 years (sometimes longer).
Cabernet Franc Synonyms
Achéria (Basque Country, mainly in Irouléguy), Ardounet (Béarn), Bidure (Graves), Bordeaux (Switzerland), Bordo (Romania), Boubet (Pyrénées-Atlantiques), Bouchet Franc or Gros Bouchet (Saint-Émilion and Pomerol), Bouchy (Madiran and Béarn), Breton (Val de Loire), Cabernet Gris, Cabrunet (Pomerol), Capbreton Rouge (Landes), Carmenet (Médoc), Couahort (Béarn), Plant Breton or Plant de l'Abbé Breton (Chinon in Indre-et-Loire), Sable Rouge (Tursan), Trouchet (Béarn), Tsapournako (Greece), Véron (Nièvre and Deux-Sèvres), Vidure, Vuidure, Grosse Vidure (Graves), Aceria, Arrouya, Burdeas Tinto, Cabernet, Cabernet Aunis, Cabernet Franco, Fer Servandou, Gamput, Grosse Vidure, Hartling, Kaberne Fran, Messanges Rouge, Morenoa, Noir Dur, Petit Fer, Petit Viodure, Petite Vidure, Petite Vignedure, Verdejilla Tinto (Aragón in Spain), Véron Bouchy, Véronais.
Cabernet Franc Food Pairing Suggestions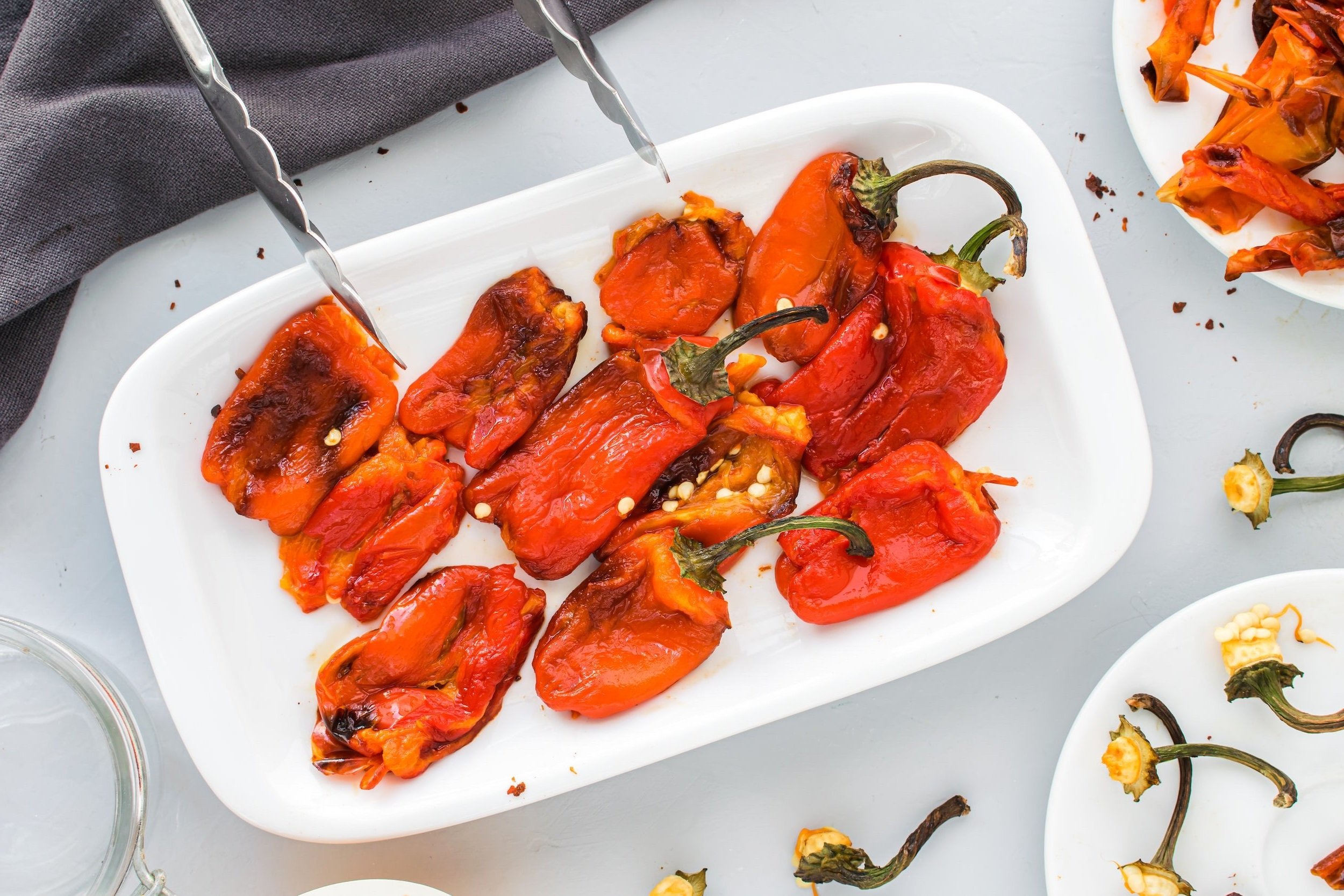 Cabernet Franc's versatile nature, both lighter and fuller-bodied, makes it an ideal companion for an array of dishes. Play to the wine's herbaceous undertones and moderate tannins by pairing it with roasted white meats. Earthy flavors from roasted or grilled vegetables or mushroom-based ragus work well, too. 
Quick Tips: Cabernet Franc Food Pairing 
Roasted chicken or pork with a herbal rub
Grilled zucchini, corn, or sweet red peppers
Creamy mushroom risotto with asiago cheese
Cabernet Franc vs. Other Varietals
While Cabernet Franc shares similarities with its more famous relative, Cabernet Sauvignon, it boasts its own distinct personality. Cabernet Franc offers a lighter body, softer tannins, and a more approachable character than Cabernet Sauvignon. In comparison to Merlot and other red varietals, Cabernet Franc's herbaceous and spicy notes set it apart, making it the perfect choice for those seeking a wine that has a more distinctive profile.
It's hard to ignore the fact that you're drinking Cabernet Franc, when you're drinking Cabernet Franc! This isn't a wine for new red wine drinkers. It demands appreciation.
Discover More:
Cabernet Sauvignon vs Cabernet Franc
Sustainable Practices in Cabernet Franc Vineyards
Today, the importance of sustainable viticulture plays a major role in wine production. Many Cabernet Franc vineyard growers adopt organic farming and biodynamic farming practices, reducing the use of chemicals and promoting a healthier environment. Winemakers are actively working to preserve the natural balance of the vineyards and create wines that truly reflect their terroir.
Fun Wine Fact: Cabernet Franc was first recorded back in the 1700s and today is known by many synonyms, including Breton, Bidure, and Carmenet, among others.
Notable Cabernet Franc Producers and Bottles to Try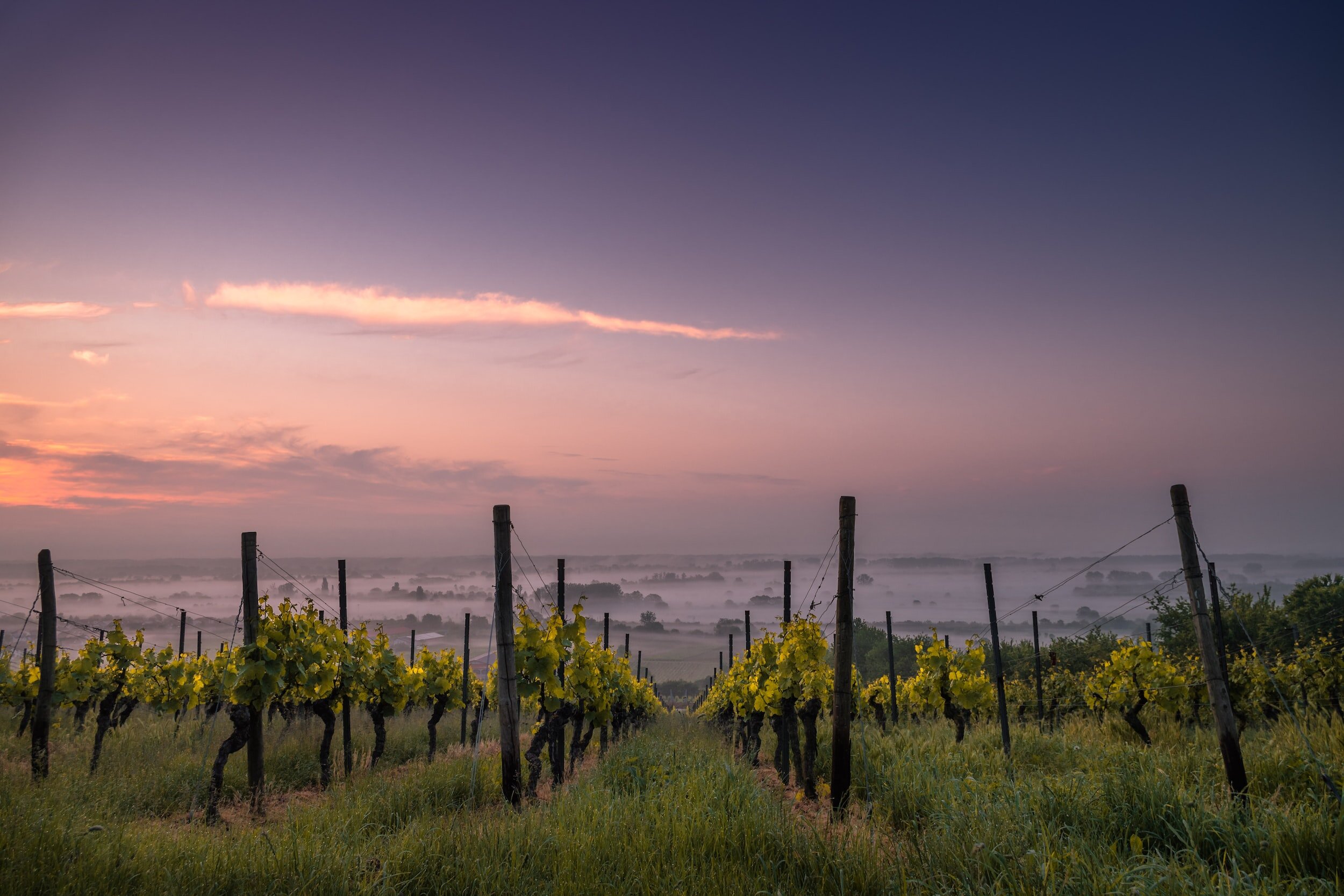 When exploring Cabernet Franc, you want to find producers that specialize in Cabernet Franc and know how to work with this little red grape.
Keep an eye out for wineries renowned for their dedication to producing exceptional bottles. Some notable wineries include:
Château Cheval Blanc (Bordeaux, France),

Domaine de la Noblaie (Loire Valley, France), and

Clos Rougeard (Loire Valley, France).
These wineries offer a range of Cabernet Franc wines, each with its own distinct style and expression.
Fun Wine Fact: Cabernet Franc is one of the signature grapes used to make sweet ice wines in Canada and can be oaked and unoaked in style.
Final Thoughts – Cabernet Franc as Must-Try Red Wine Varietal
Cabernet Franc's a unique red wine varietal that can take a little time to get to know. If you're looking for a rustic, bold red with spicey undertones, then this might just be the wine for you.
The grape's ability to craft wines that have a range of expressions makes it well-suited as a food wine for food pairings with diverse flavors. 
Thirsty for More?
Head over to this post for a more in-depth look at the differences between Cabernet Franc and Malbec.
Love bold red wines? Here are a few more Big Red Wines you must try.
I've put together this list of foods that work with a red wine tasting. Check it out if you're hosting.