As the grapevine leaves turn golden and the air takes on a crisp chill, the time for Halloween festivities draws near.
While ghouls and goblins prepare their costumes, wine enthusiasts embark on a quest for the best Halloween wines to delight their guests.
The best Halloween wines are Port for chocolate lovers, fortified sweet dessert wines for candy and pumpkin pie, mulled wine for post-trick-or-treating chills, blood-red dry table wines for dinner, and Halloween-themed labels for general ghoulish fun.
Let's dive into the world of eerie wines that will cast a spell on your palate and elevate your Halloween soirée to a hauntingly memorable event.
How Much Wine Do I Need for a Halloween Party?
When it comes to estimating the quantity of wine for your bewitching bash, it's essential to consider the size of your guest list and their preferences. A general rule of thumb is to plan for half a bottle of wine per guest for the evening.
Does your guest list include avid wine enthusiasts? Plan for more! Check out this table:
Wicked Wine Quantities for a Haunting Halloween Party
Guests
Party Duration
Red Wine (bottles)
White Wine (bottles)
Dessert Wine (bottles)
Total Wine (bottles)
4
2 hours
1
1
0
2
4 hours
2
2
0
4
6 hours
2
2
0
4
10
2 hours
2
2
1
5
4 hours
3
3
1
7
6 hours
4
4
1
9
20
2 hours
4
4
2
10
4 hours
6
6
2
14
6 hours
8
8
3
19
30
2 hours
6
6
3
15
4 hours
9
9
4
22
6 hours
12
12
5
29
Note: The wine quantities are approximate and can vary based on factors such as the preferences of your guests, the types of dishes served, and the overall drinking habits of your crowd. It's always a good idea to have a slightly larger quantity on hand to accommodate unexpected variations. And plenty of water, too!
Check out this simple calculator I put together to help you figure out how much wine you need for your next event: Party Wine Calculator Tool
What Types of Wine Should I Buy? 6 Spooky Pics
Choosing the right wines for your Halloween gathering is a fun blend of creativity and sophistication. To satisfy a range of palates, consider curating a selection that includes:
1 Mulled Wine: A Warm Cauldron of Delight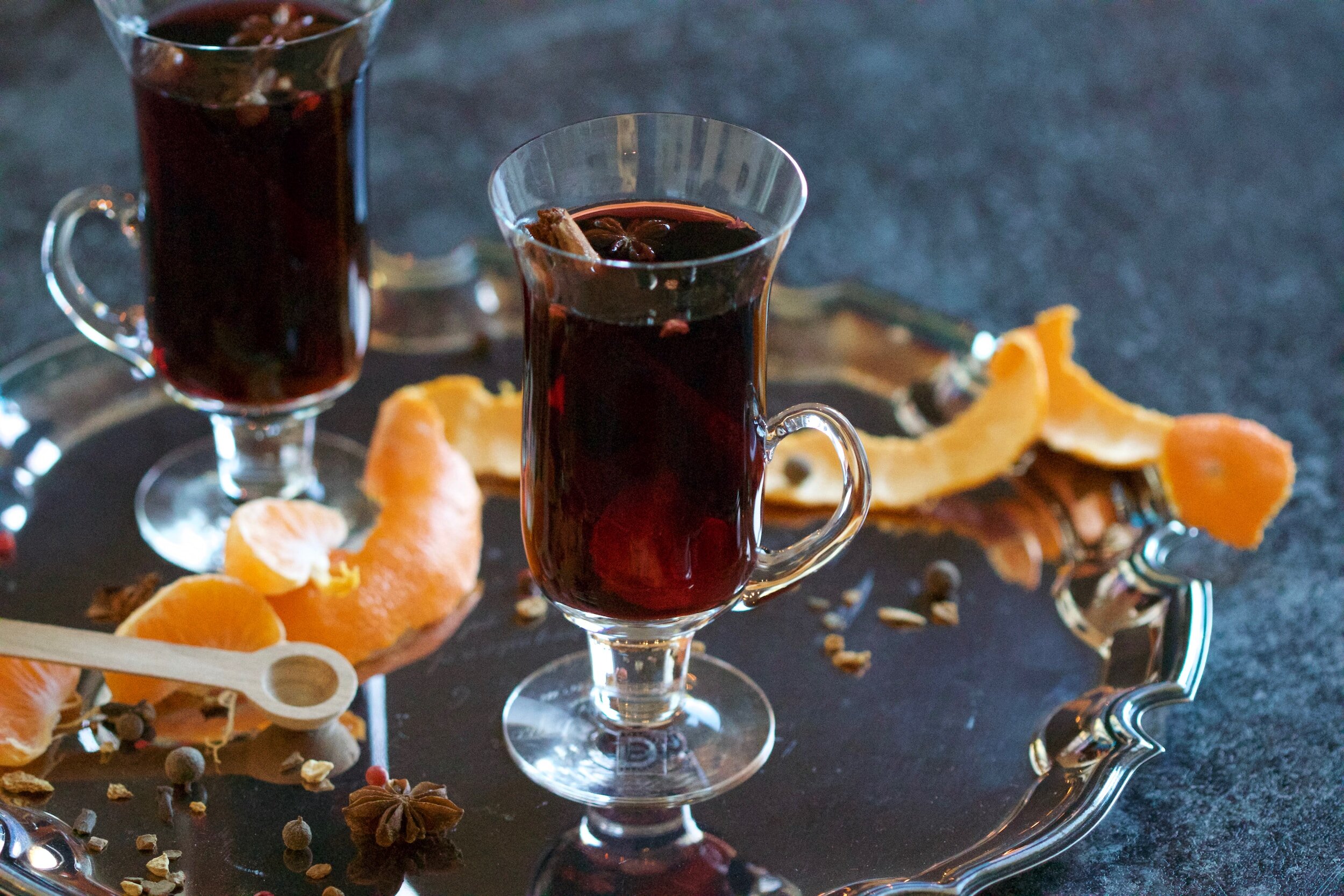 Channel the spirit of centuries-old traditions with mulled wine. Infused with spices like cinnamon, cloves, and star anise, this warm concoction offers a comforting embrace on chilly October nights. Serve it as a welcome drink after coming home from a chilly evening of trick-or-treating.
Here's a great (easy) mulled wine recipe (external link).
2 Sweet Dessert Wines: Pumpkin Pie's Perfect Partner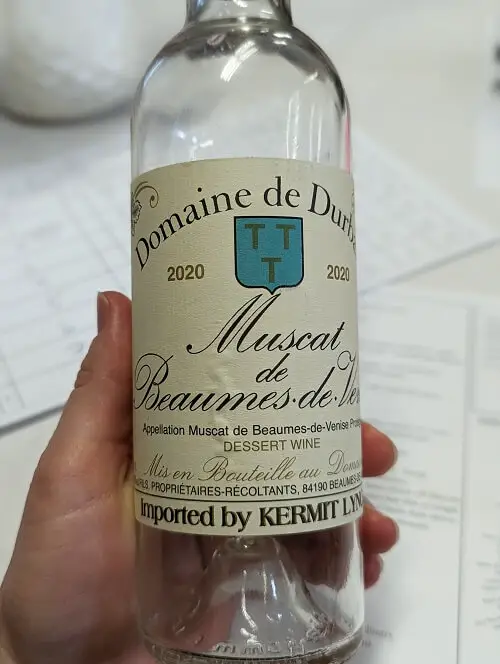 If you're serving pumpkin or pecan pie at the end of the evening, or have caramel apples and Skittles around the house, then you'll want a sweet white dessert wine. Here are a few options:
Sauternes: White dessert wine from Bordeaux

Late-Harvest Riesling: Look for bottles from Alsace (France), Germany, and Washington

Vin Doux Naturel – Sweet Muscat – Look for wines from Southern Rhone (you'll need to go to a specialty wine shop for this – check out this post on Vin Doux Naturel if you've never heard of it (you're not alone).
3 Port: Dark Elixirs for Chocoholics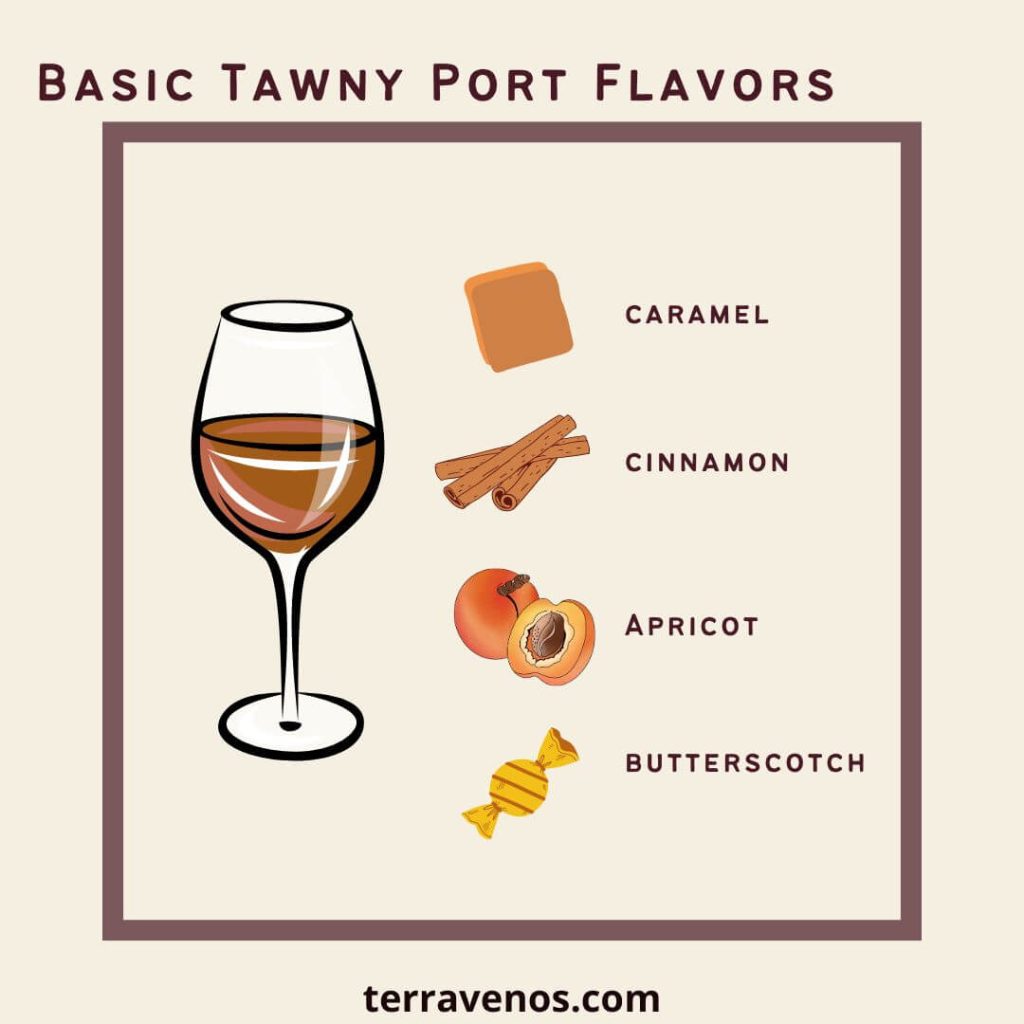 Elevate your dessert spread with the velvety richness of Port wine. Its deep, fortified flavors make it an ideal companion to dark chocolate truffles, cocoa-dusted macarons, and other decadent confections that evoke the essence of Halloween indulgence.
Personal Note: Port is the only acceptable red wine pairing for chocolate. Change my mind. This makes it perfect for Halloween. Head over to this post on Port basics. Have an inexpensive Ruby or Tawny Port for your festivities and you'll be widely applauded, trust me on this one.
4 Spooky-Themed Labeled Wines: Labels That Haunt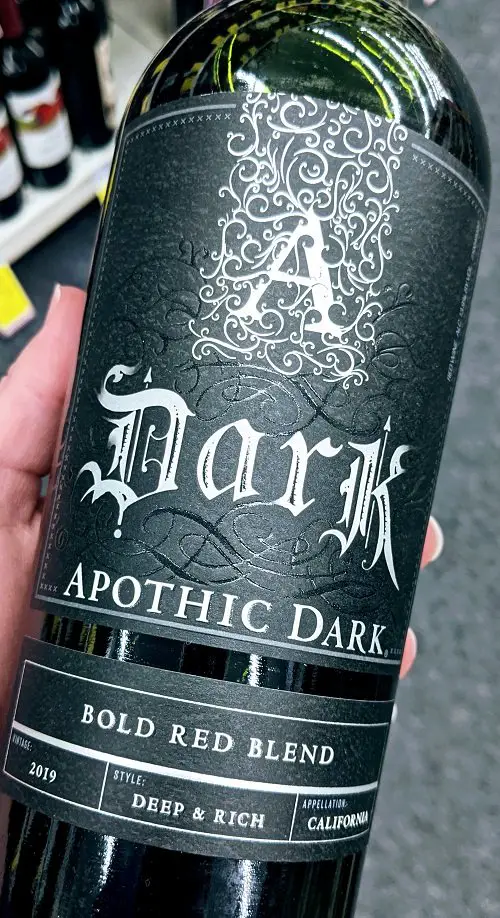 Wine producers in the US will capitalize on any marketing gimmick to move their wines, including themed labels. Spooky, evil-themed wine labels are easy to find.
These themed labels market "danger" and "intrigue".
Find a collection of wines that deliver eerie elegance. Seek out wines with labels depicting haunted landscapes, sinister creatures, or mystical symbols.
These are fun labels and for an easy-going, non-wine serious crowd, and will be perfect palate pleasers (and add to your decor!).
Check Out: Best Halloween Wine Glasses
5 Orange Wines: A Harvest Moon Hue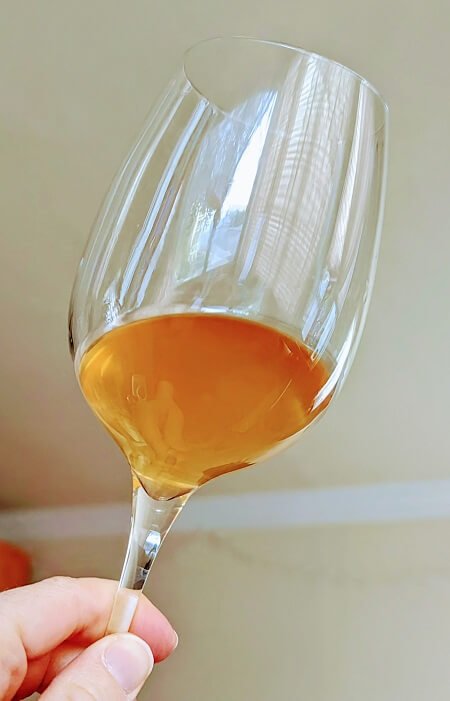 Orange wines have nothing to do with oranges the fruit, but rather everything to do with their orange color – making them perfect for Halloween.
Orange wines are special in the world of wine and have ancient roots in the history of winemaking going back to its earliest days. These are white wines made in a red wine style, which gives them an orange or amber color.
They have more grip and body than a typical white, making them amazing food wines for some of the more robust party food flavors like chips and dip and roasted pumpkin seeds.
Helpful Tip: You'll need to look for orange wines at a specialty wine shop. Here's everything you need to know to get started with orange wine.
So call on the ancient spirits of wine and go find some orange wines for your Halloween-themed wine party.
Fun Pro Tip: If you have wine enthusiasts coming to your party, they'll love this bottle addition.
6 Blood-Red Wines: Vampiric Vino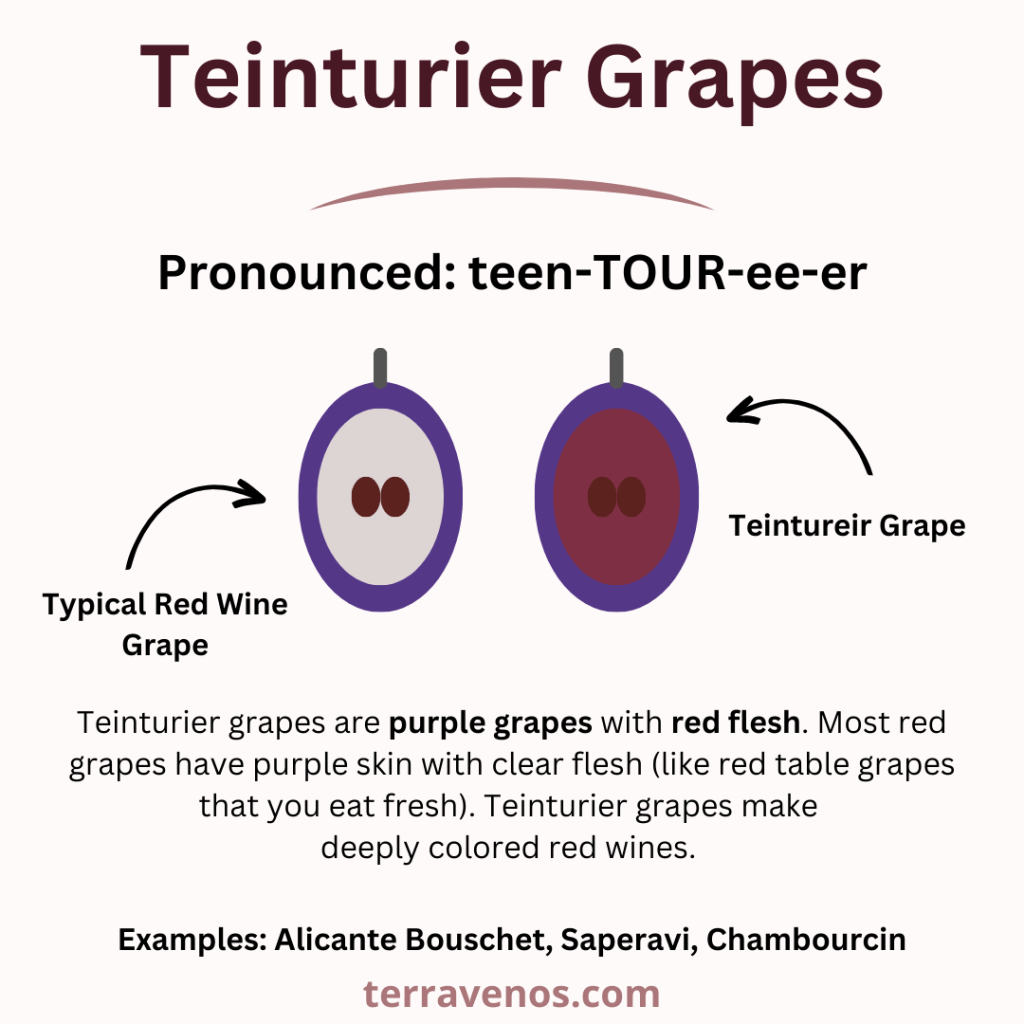 Do you have a more sophisticated wine crowd coming over for dinner? Find wines made from teinturier grapes.
Fun Wine Fact: Almost ALL red wines start with purple grapes that have a clear/white flesh, except for teinturier grapes. These special purple grapes have a blood-red pulpy flesh, making them deeply colored and clever additions to your Halloween wine party.
Look for these wines:
Alicante Bouschet
Garnacha Tintorera
Saperavi
Chambourcin
These will be dry red wines that you'll probably need to seek out at a specialty wine shop or larger wine store. Ask a shop clerk to help you find them (they'll love this as a special project because it's so darn wine-nerdy).
Side Note: These are wines you'll want to pair with an actual dinner, not candy-pairing wines.
Final Thoughts – Best Halloween Wine Party Wines Pair Fun and Flavor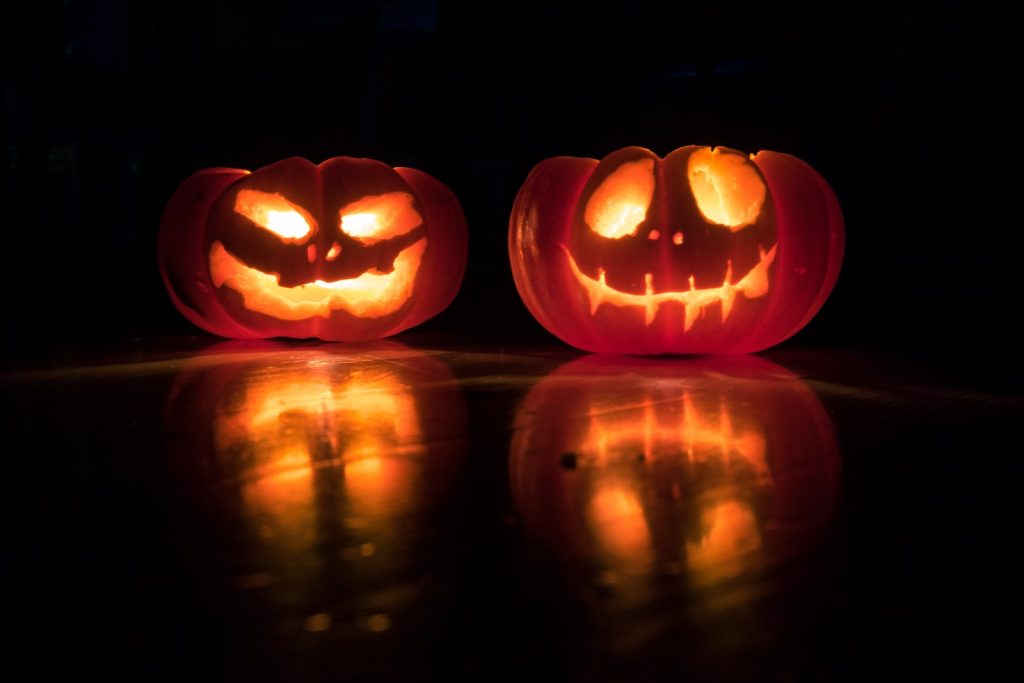 Shopping for Halloween wines will be fun!
You can go simple and stick to spooky wine labels, or nerdy-clever with orange and teinturier wines.
The best wines to pair with chocolate will be fortified Port wines.
The best wines to pair with pumpkin pies and caramel candies will be sweet dessert wines.
Think about a mulled wine if you're escorting trick-or-treaters on your chilly Halloween night!
Here's to an evening of spine-tingling flavors and eerie elegance!
Thirsty for More?