When it comes to pairing Barolo wines with food, certain dishes can enhance your enjoyment of this robust wine, bringing out the best in both your glass and your meal.
Here's a helpful Nebbiolo wine guide, which is the grape used in Barolo wines.
15 Best Foods for Barolo Pairing
Check out this list of dishes that pair well with Barolo wines.
Helpful Note: I've included real dishes that real, everyday people make and enjoy. The classic Barolo pairing is roasted boar, which is great if you've got wild pigs running around your backyard (and maybe some of you do) but for the rest of us, not super helpful.
1 Margherita Pizza – Easy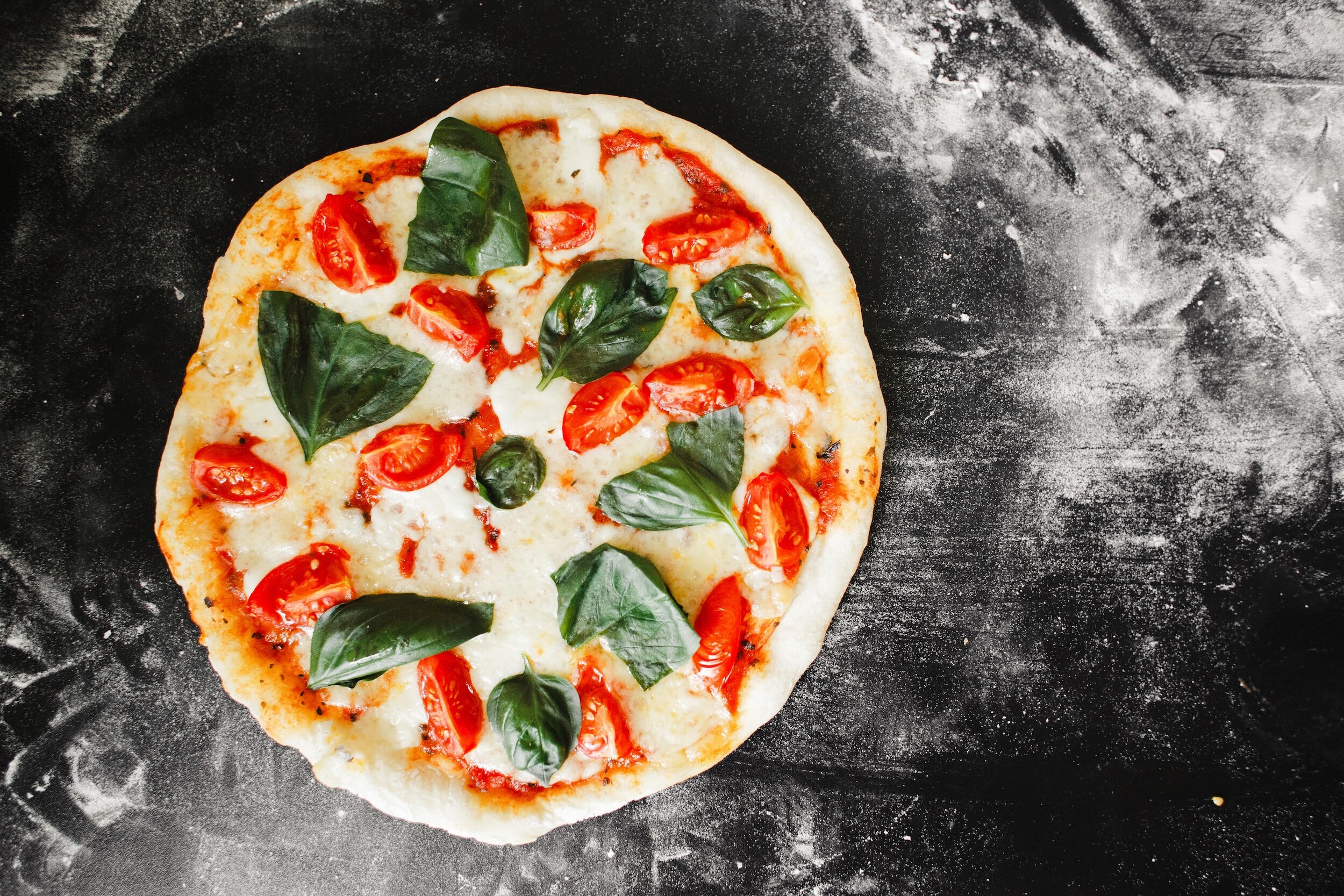 Margherita pizza, that classic Italian food, featuring a thin crust, tomato sauce, fresh mozzarella cheese, and fresh basil. To make this dish at home, use quality ingredients like fresh Mozzarella balls and fresh basil. Pairing it with Barolo wine brings out the ripe tomato flavors and complements the creamy cheese qualities.
Tip: No one's judging you if you grab a takeout pizza or opt for frozen pizza. I'm right there with you on a Friday night. As long as the wine is good, I'm good.
2 Roast Chicken – Easy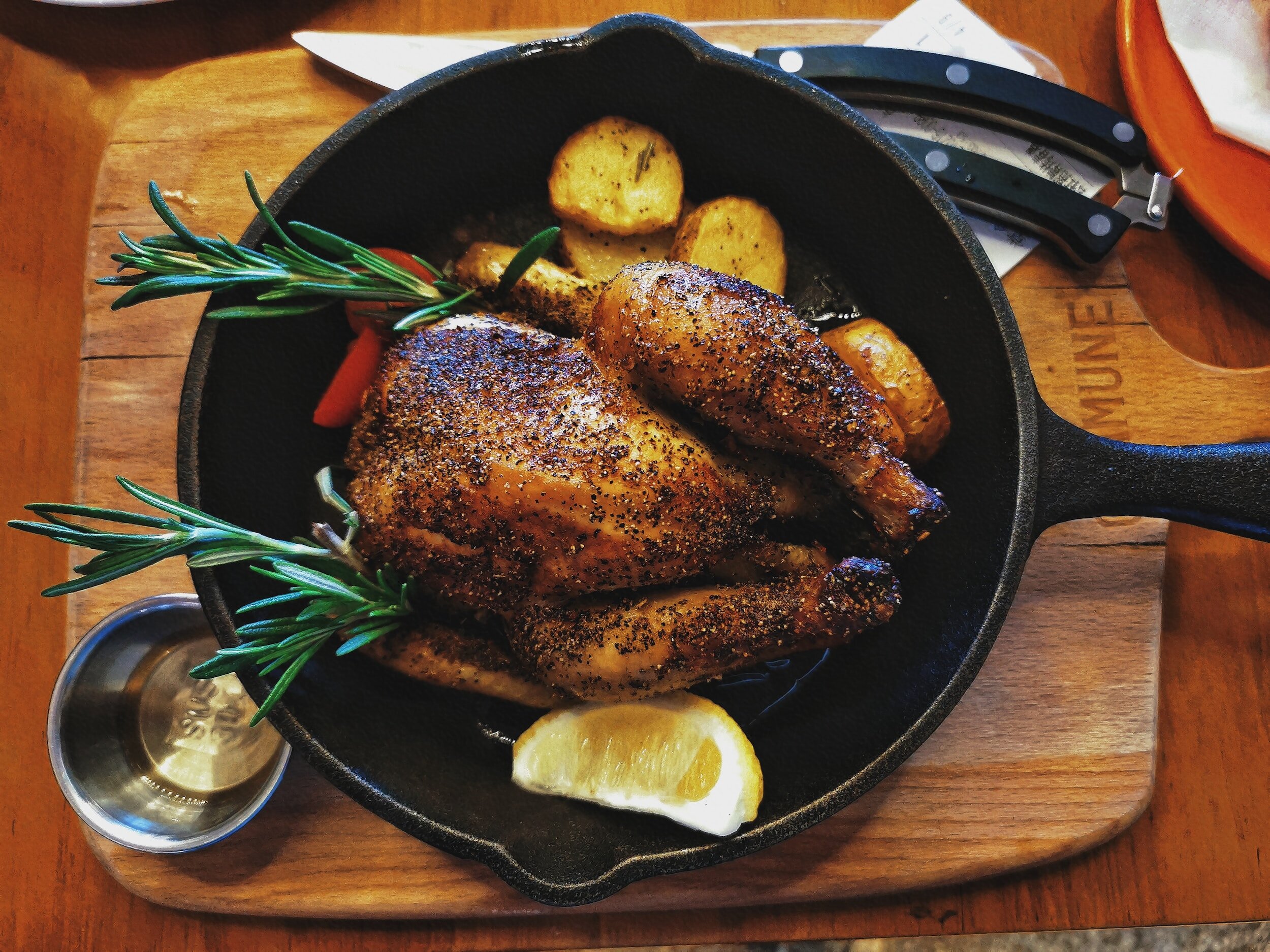 Roast chicken pairs beautifully with Barolo wines. Whether you make your own or grab a pre-cooked chicken from the market on your way home, this is a winning pairing.
Season it generously with herbs and garlic, and roast until the skin is crispy and golden. The wine's tannins and acid cut through the chicken's juice and the garlic, while its fruitiness complements the savory flavors.
3 Beef Stew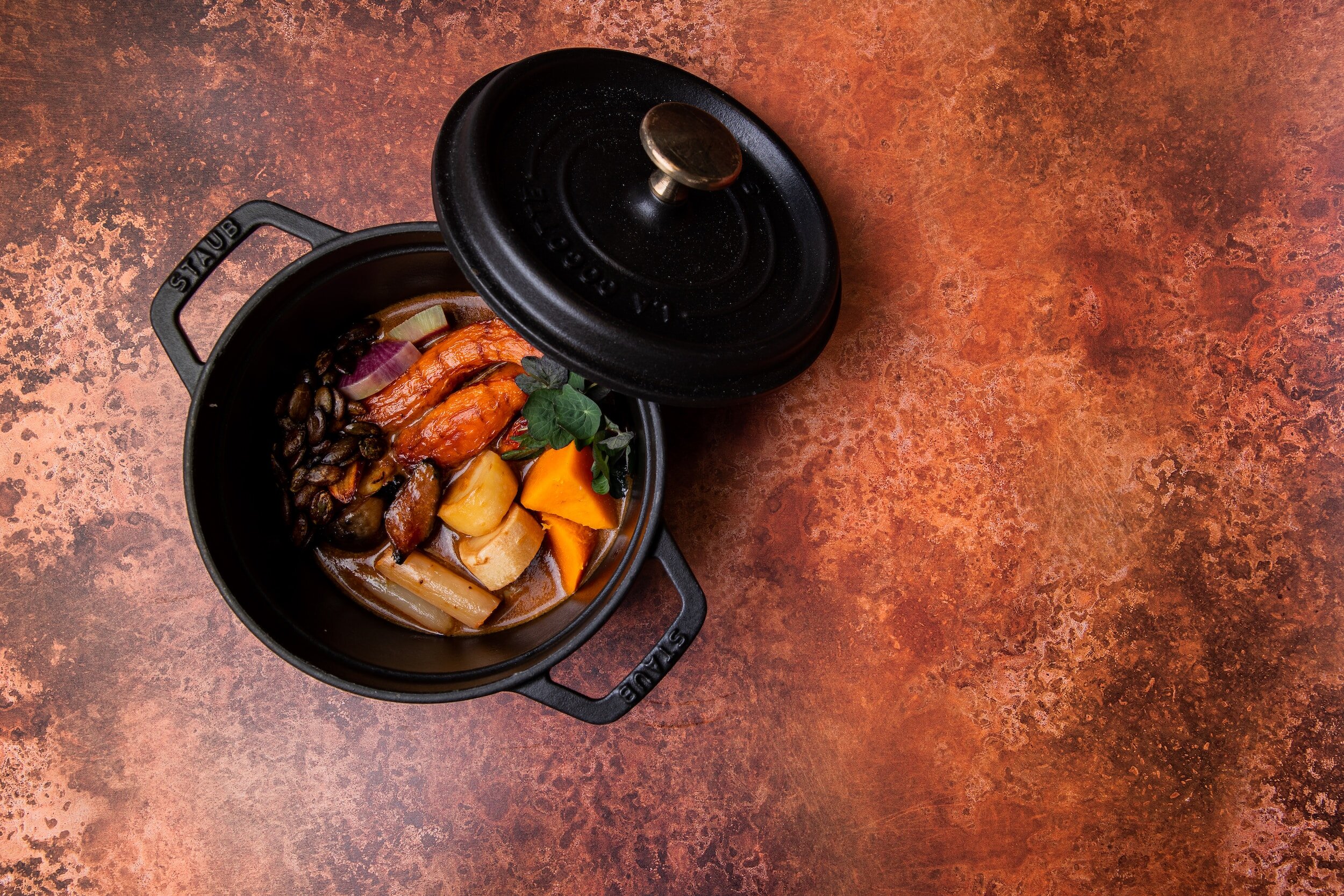 (Spoiler Alert: Not Vegetarian)
But if you can't get wild boar in your nearby meat market, then slow-cooked beef stew is the next best option.
Beef stew is a hearty and flavorful dish that can be easily prepared in a slow cooker or on the stovetop. The tender beef, vegetables, and rich broth create layers of flavor that will work with Barolo wines, enhancing their earthy and dark fruit notes.
4 Grilled Steak – Decadent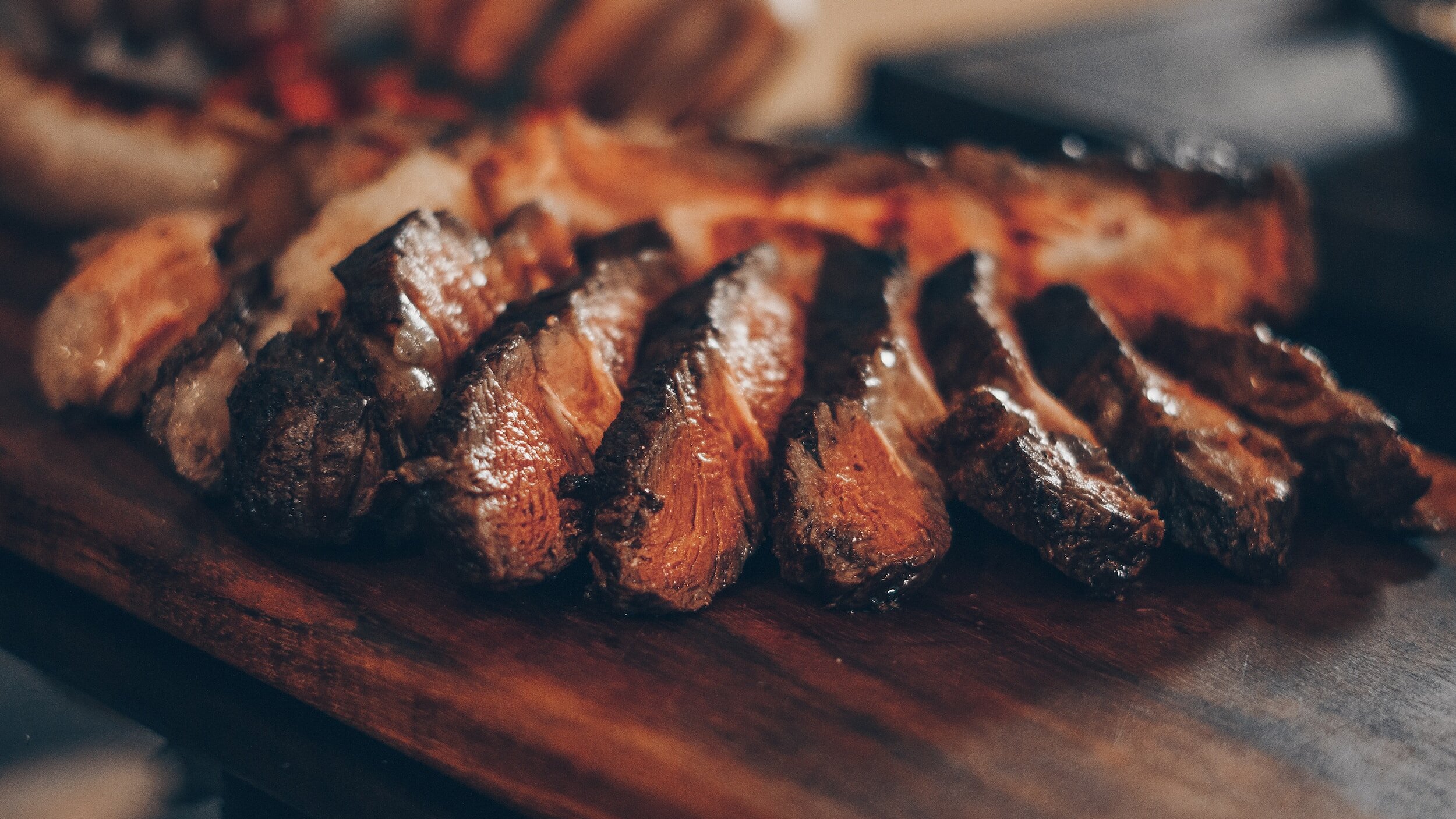 Grilled steak – flank steak, ribeye, t-bone – whatever your favorite cut is – goes with Barolo. This is a big meat wine, so pair accordingly.
For the best results, season the steak with salt and pepper before grilling it. The wine's tannins and structure complement the meat's fat and protein and will cut through the fat, lifting up both meat and wine.
5 Traditional Spaghetti and Meat Sauce – Easy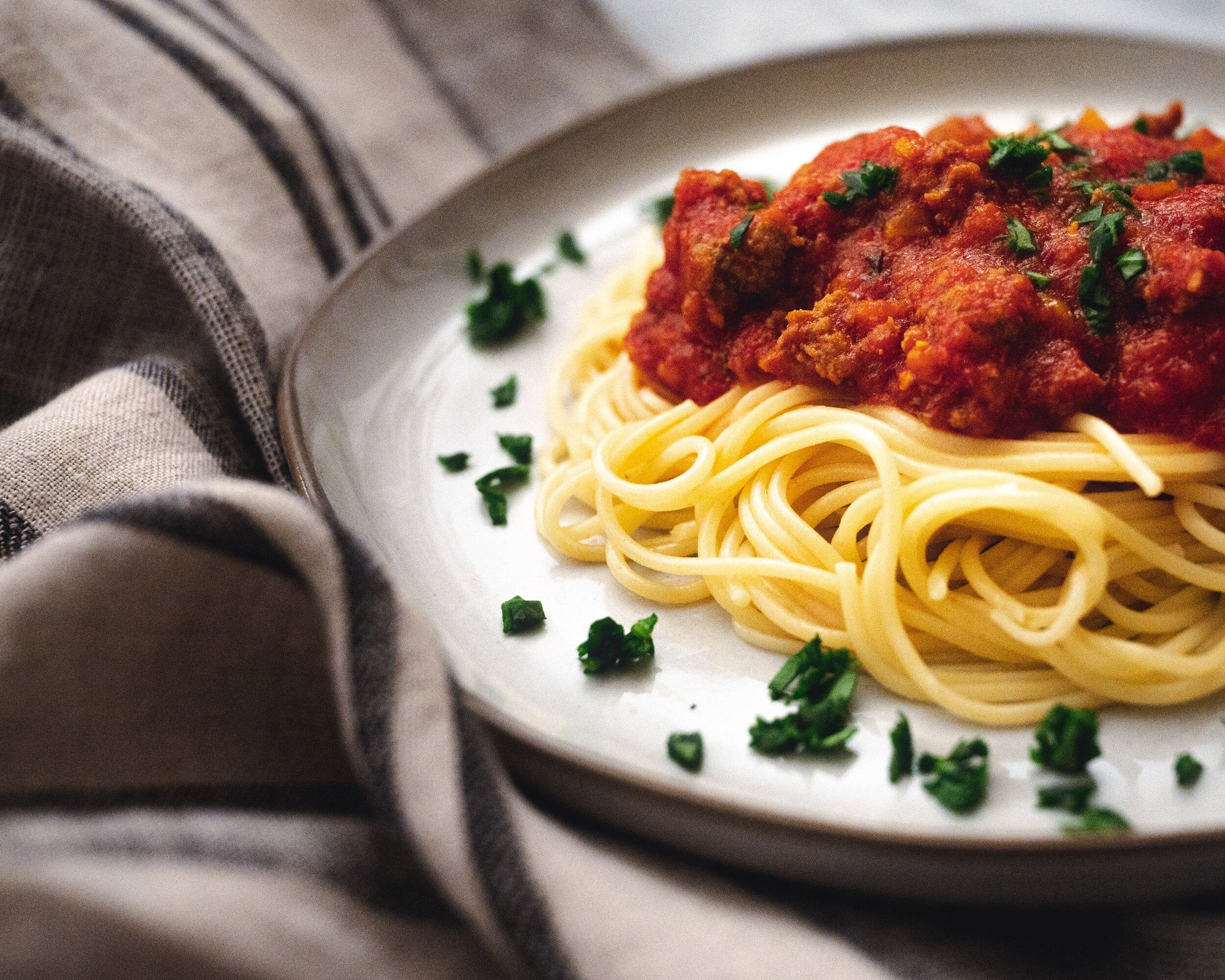 What I love about this easy Barolo wine pairing is that anyone can boil pasta and open a jar of spaghetti sauce. If you go homemade, good on you, but if you're a busy professional/parent, or if you've spent all of your money on great wine, this is a thrifty, perfect pairing.
Meat helps balance out the Barolo, but if you go for a vegetarian tomato sauce, that works too.
Bonus Tip: Add a dash of your Barolo wine to the sauce while it's simmering. You're welcome.
6 Mushroom Risotto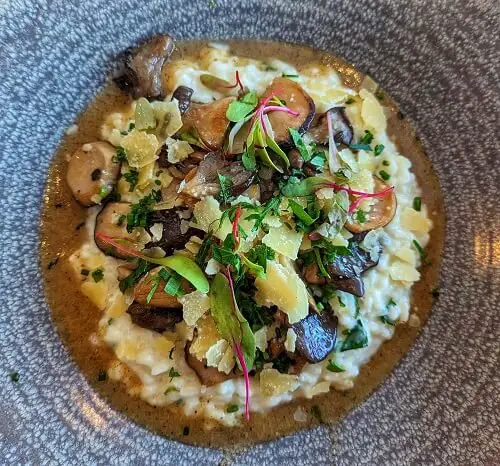 Creamy and luxurious, this dish goes hand in hand with Barolo wines. Barolo's earthy and floral qualities enhance the risotto's umami flavors.
Tip: Other wines that pair well with risotto include Pinot Noir (classic), Chianti, and Sangiovese.
7 Eggplant Parmesan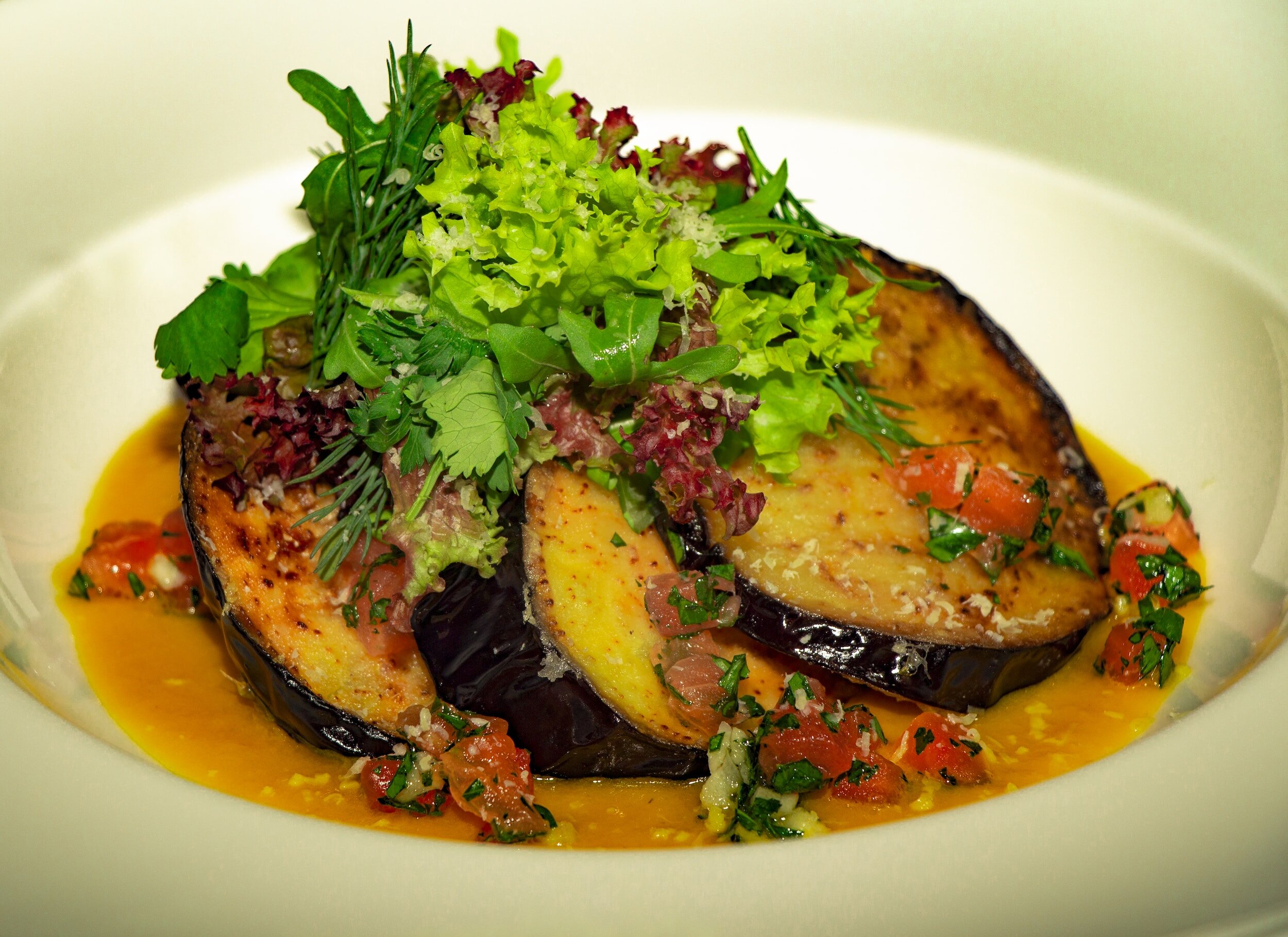 Personal Note: I never seem to be in a space in my life where I'm making eggplant parmesan, but if you eat this dish regularly and it's part of your meal rotation, good on you. Just add a bottle of Barolo and you're ready to feast.
Pairing eggplant parmesan with Barolo wines brings out the wine's red fruit notes and complements the dish's tomato sauce.
8 Roast Pork Tenderloin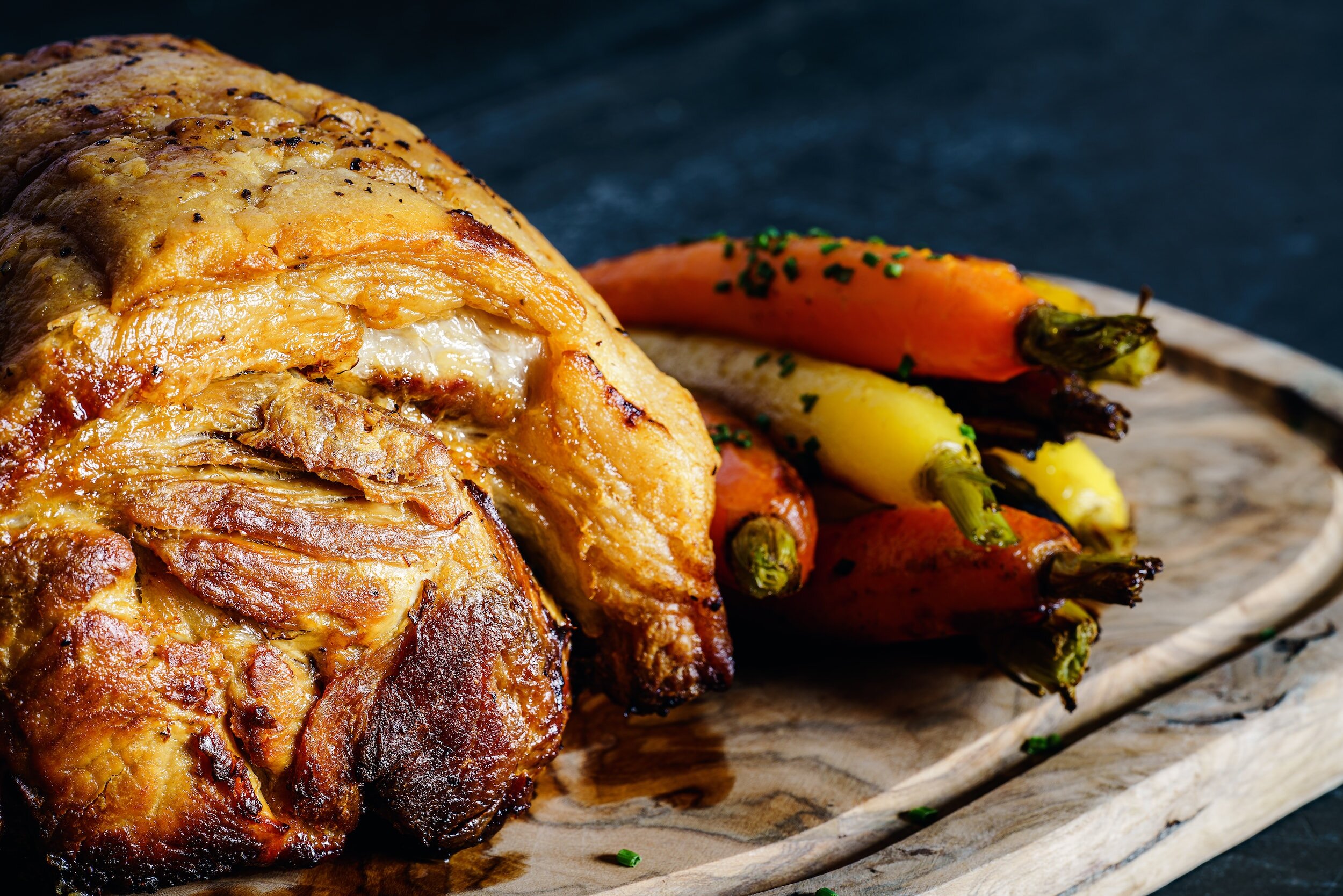 Herb-seasoned roast pork tenderloin is a delightful pairing with Barolo wines. Think about adding a creamy sauce for added textural depth.
Tip: If you live in the States, you often see pre-marinated pork tenderloins in the supermarket (maybe in other countries, too). Careful with these pre-seasoned pork loins. Pick one that's an herbal rub or garlic, stay away from teriyaki and lemon flavors. Think "Earthy" thoughts.
9 Roasted Root Vegetables – Vegan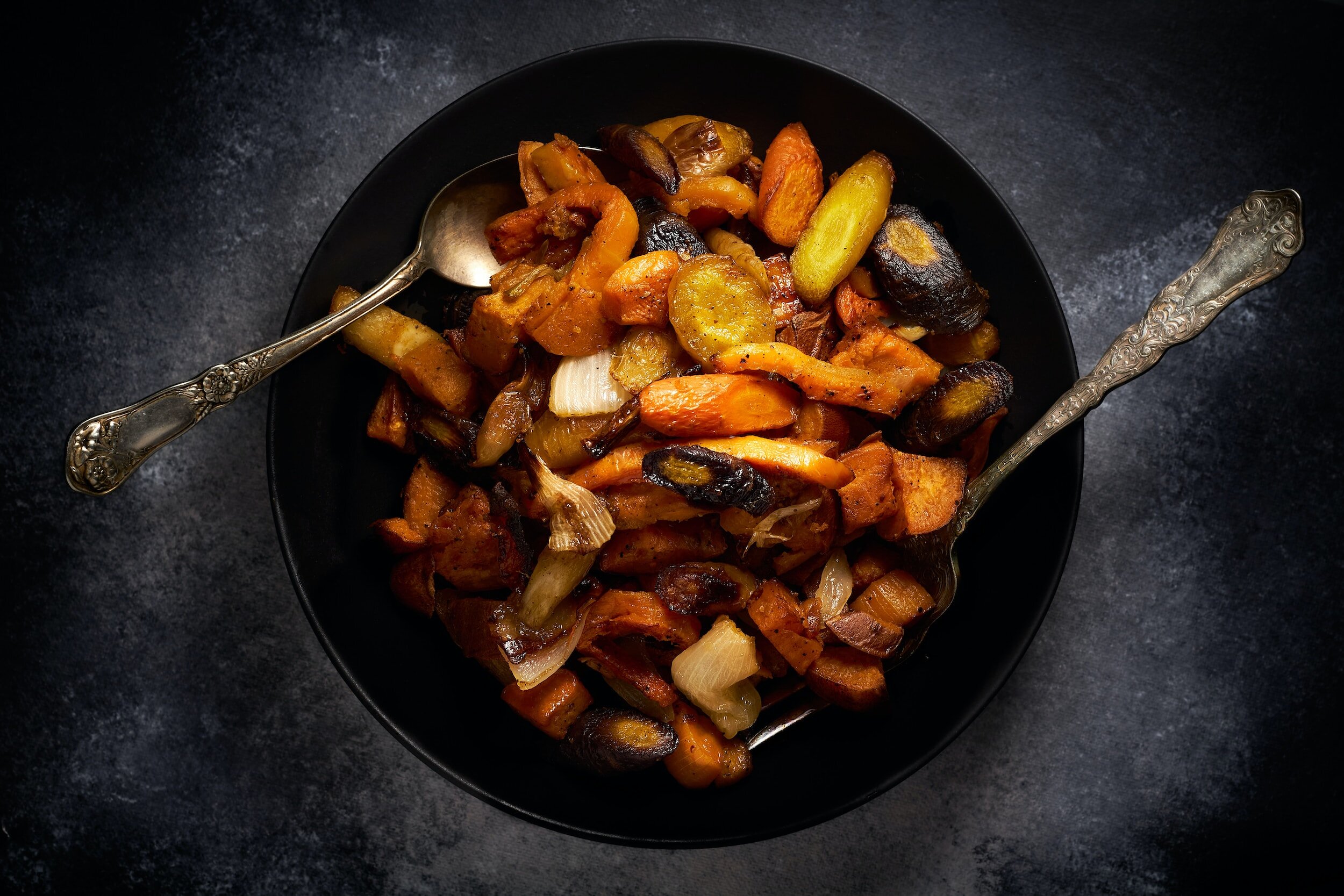 Roasted vegetables have those earthy flavors and also a slightly caramelized quality from their natural sugars. Drizzle generously with extra virgin olive oil and maybe even a balsamic vinegar reduction if you have it around. Sprinkle with sea salt.
This pairing is making me hungry.
10 Ricotta Stuffed Pasta Shells – Vegetarian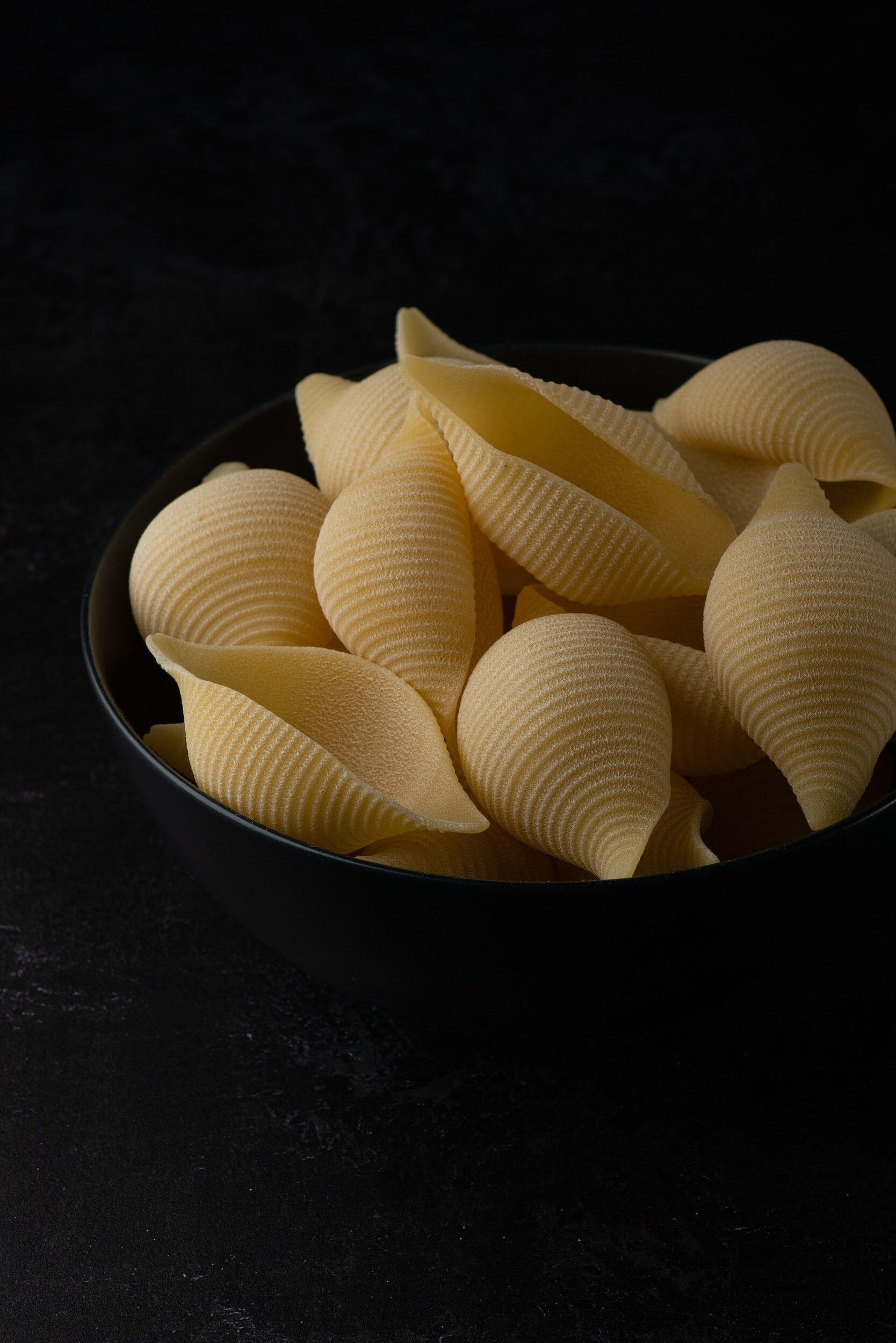 Who doesn't love ricotta and pasta? Whether you go for ravioli or stuffed shells, the fat and creamy freshness of the ricotta will pair seamlessly with the full body of Barolo wine.
Tip: Frozen shells work here, as do take-out or delivery. No one's judging. Remember, it's about the wine. The wine is the important decision point for your meal.
11 Meatballs in Tomato Sauce – Easy (or Hard)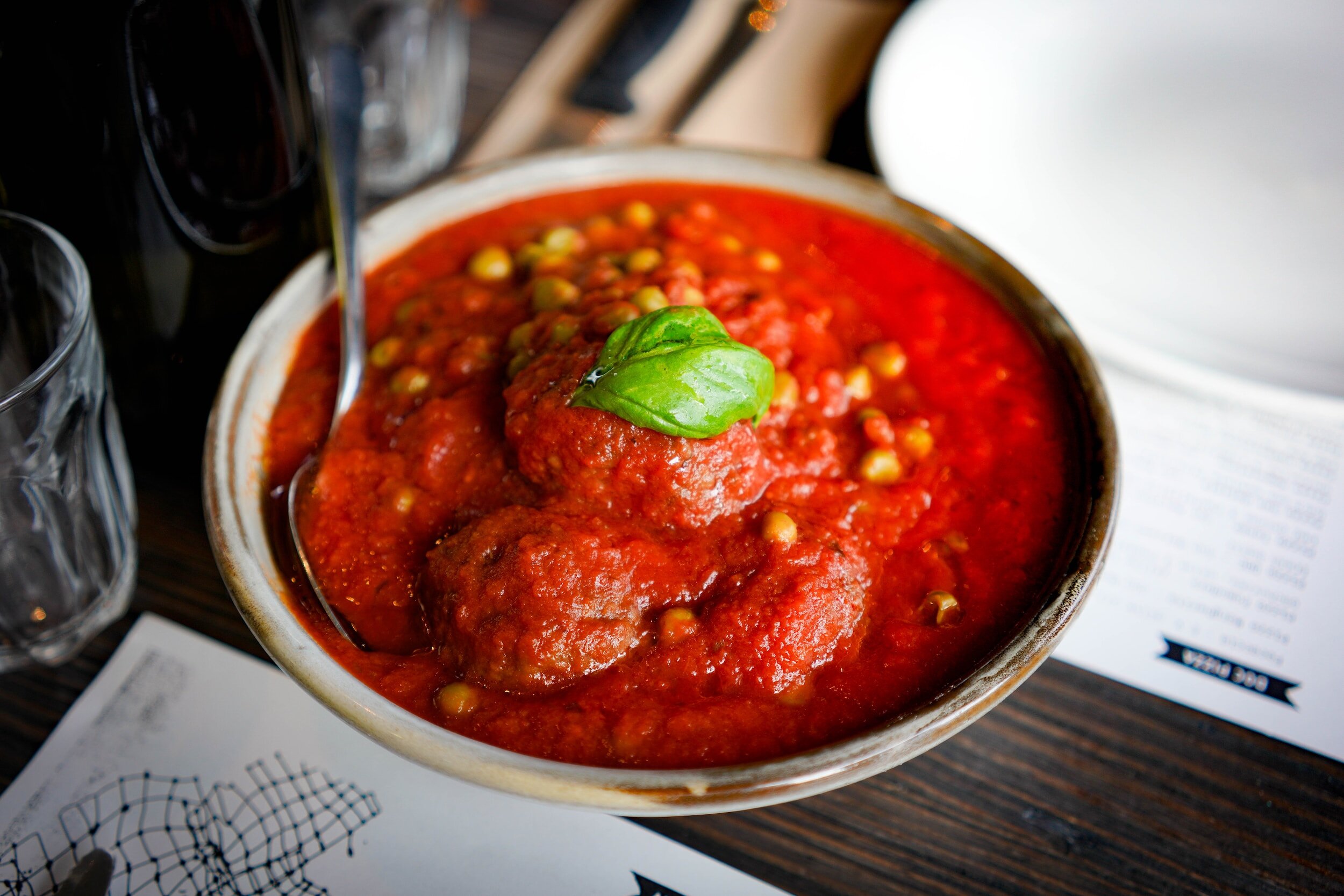 You can do frozen pre-made meatballs, or opt for homemade if you have the time and inclination, but meatballs and Barolo wine should be in your pairing menu pocket.
Barolo's high acid balances the richness of the meatballs and complements the tomato sauce. Dust over with mozzarella or at the very least parmesan cheese for added layers of flavor.
12 Sausage and Peppers – Easy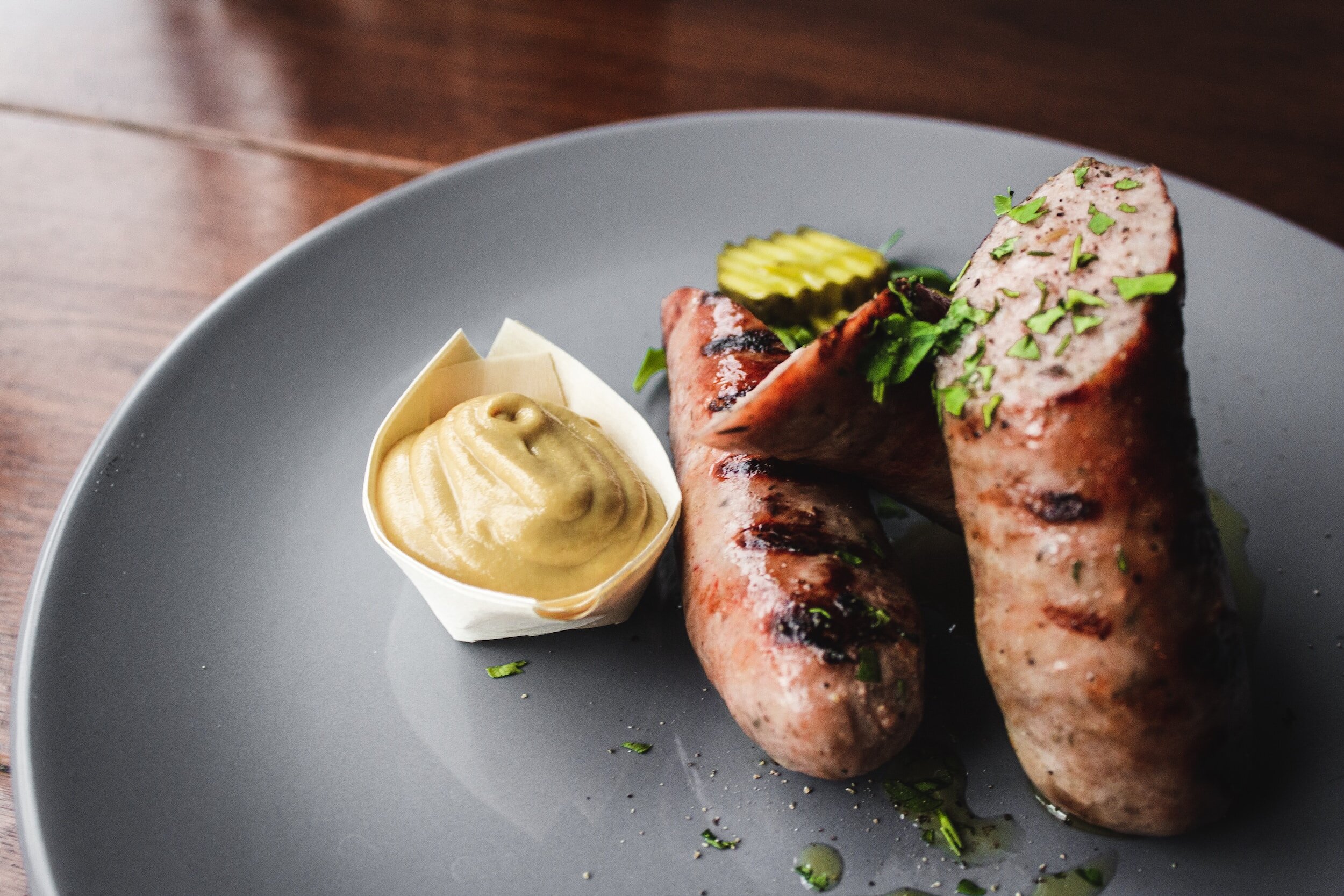 Pairing Barolo wines with roasted sausage and red and yellow peppers, and maybe some onions and garlic works every time.
Personal Note: This is my go-to camping pairing.
Sausage and peppers are a great match for Barolo wines. What I love about this pairing is that it's accessible for beginning cooks.
Discover: What Makes a Chianti? here 🍷
13 Lasagna – Vegetarian Optional
I prefer a meat lasagna, but if you're vegetarian, it will still work, so no worries.
Whether you choose homemade, frozen, or takeout, lasagna always work well with Barolo wines.
Lasagna, with its layers of pasta, tomato sauce, and creamy layers of cheese, and is a comforting and indulgent pairing with Barolo wines. Use a mix of ground beef and Italian sausage to add spice and depth. Barolo's structure and acidity cut through the acid and fat in your lasagna, elevating the qualities and flavors of both wine and food.
14 Roasted Portobello Mushrooms – Vegan
Portobello mushrooms are a fantastic Barolo vegetarian pairing option. Roasted Portobello mushrooms have a meaty and savory flavor that pairs well with Barolo wines.
If you have a balsamic reduction, drizzle the mushrooms with a glaze and some olive oil for added depth.
15 Beef Brisket – Not Vegetarian Friendly
If you have a smoker or a BBQ grill where you can make beef brisket, please invite me over for dinner!
Seriously, beef brisket, especially slow-cooked, has all of the winning qualities to be paired with a big red wine like Barolo – fat, protein, and rich goodness. Rub your brisket with spices and herbs before braising it for optimal flavor.
What Foods Don't Work Well With Barolo Wines?
Avoid pairing Barolo wine with sweet dishes. Think sweeter sauces. This will clash with the dry tannins and high acid of Barolo wine. (Sweet and sour is out for Barolo pairings.)
Helpful Tips for Wine and Food Pairing
Not all wines will work with all foods. You can force it and pair it however you like, but you'll miss that magical synergy.
Helpful Tip: Check out this wine and food pairing guide if you're just starting out. It goes over flavors and considerations with wine pairing.
Final Thoughts – Barolo Food Pairing
Pairing Barolo wines with rich, earthy, full-flavored dishes makes all of the difference. Take some time to pair your Barolo wine well, and you'll be well-rewarded.
Tip: Check out this complete guide to Barolo cheese pairing if you're just doing a night of cheese and wine.
Thirsty for More?
Thinking of including red wines? Check out this post on cold appetizers that will work for your next red wine tasting.

If you already know what wines you'll be serving, check out this post on what to serve at a red wine tasting, and here's the sister post: what to serve with a white wine tasting.

Are you a Chardonnay fan? Here are my top 5 everyday Chardonnay pairings for everyday people. Go ahead, bring a little decadence to your Wednesday.