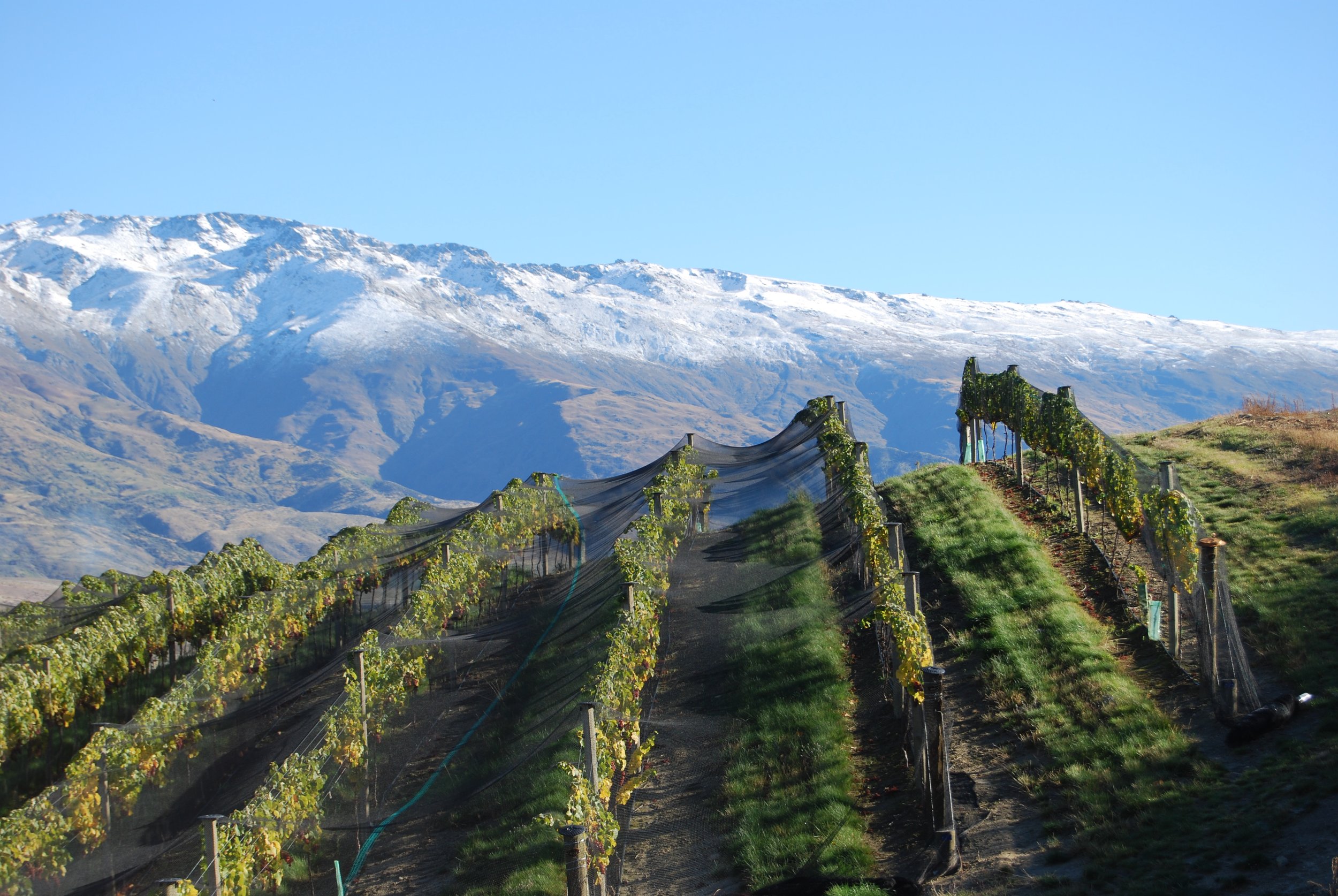 It seems like every wine menu has a New Zealand Sauvignon Blanc. The same goes for grocery stores, convenience stores, and wine specialty shops. New Zealand Sauvignon Blanc is ubiquitous. But why?
New Zealand wine growers and winemakers have spent the last 20 years perfecting their knowledge of vineyard site selection, clonal selection, and winemaking techniques to create consistent Sauvignon Blanc at all price points. This investment has allowed them to dominate a market that was ready for an easy to understand, food-friendly wine like Sauvignon Blanc.
New Zealand Sauvignon Blanc holds a strong place in the export market for its widely-recognized signature wine.
What Happens in Vineyard and Winery with Sauvignon Blanc?
Producers have specialized in working with the Savvy B grape, which has allowed them to create a consistent, quality product year-over-year.
This starts in the vineyard with clonal selection where growers pay keen attention to the vines producing the highest quality grapes for their location.
Other viticultural choices related to canopy management to optimize UV light intercept and increase phenolics ripeness in the grapes lead to ripe, flavorful grapes and highly aromatic SB wines that we all love.
Terroir-Driven Wines
Viticulturalists have perfected site selection to grow grapes destined for tropical SB and more restrained, herbaceous SB.
For example, Wairau will produce explosive, passion fruit-driven styles, while Awatare will grow more herbaceous styles thanks to its cooler growing climate with higher elevation and more coastal influences, leading to stony and grassy notes.
Both of these sites are in Marlborough but produce very different Savvy Bs.
Sauvignon Blanc in the Winery
Sauvignon Blanc is a highly aromatic grape variety, meaning that winemakers need to be cautious with oxidation, which will reduce aromatics.
In the winery, producers have mastered protective winemaking techniques, for example, harvesting at night to bring in cooler fruit, blanketing tanks with nitrogen or argon to reduce the chance of oxidation, use of stainless steel, and temperature-controlled fermentation (cool fermentations to protect aromatics).
Producers block malolactic conversion to maintain the wine's naturally high acidity levels, which accentuates its fresh fruit quality.
Winemakers have also selected wine yeast strains that will maximize SB's aromatic qualities, including some strains that will accentuate the passion fruit aromas consumers often expect in New Zealand Sauvignon Blanc.
All of these practices lead to a consistent wine style across price points.
Why Is Sauvignon Blanc Popular?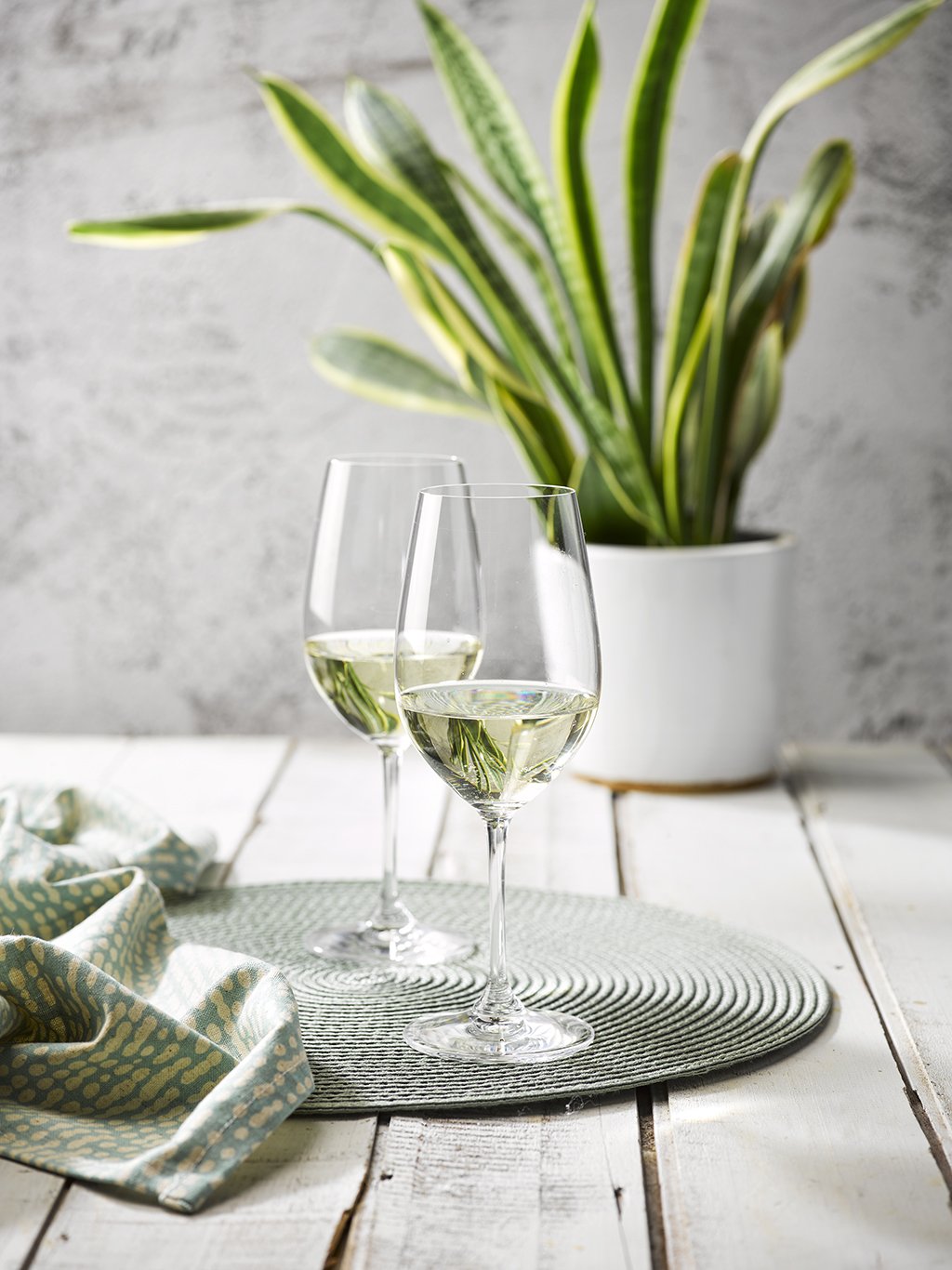 There were no other white wines like New Zealand Sauvignon Blanc when it started to gain market share 20 years ago – and then exploded onto the world stage.
Savvy B. is the ultimate food-friendly wine that can pair with a range of cuisines due to its high acidity.
And who doesn't love to sip Sauvignon Blanc on a lazy afternoon?
The wine's versatility as a solo-sipper and food paring partner makes this a popular wine choice.
New Zealand Sauvignon Blanc Is Affordable for Everyone
I love equal opportunity wine. Something for everyone.
New Zealand Sauvignon Blanc exists at all price points in the wine market at both the inexpensive, extreme-value end to premium and super-premium bottlings. This acts as a soft brand ladder to funnel more of the market segment towards this wine.
Critically, the product demonstrates consistent quality at all price points. This consistency leads to high levels of consumer trust. It also means that new wine drinkers can find entry-level SB and move up the quality ladder over time, further expanding New Zealand Sauvignon Blanc's potential market share.
What about the People Behind New Zealand Sauvignon Blanc?
New Zealand now has many second-generation producers who were formally educated, increasing the quality and consistency of their wines.
The country can boast one of the first sustainability programs, promoting investment into research around sustainable winemaking and viticulture.
All of this appeals to today's more health- and socially-conscious consumer.
Where Is New Zealand Sauvignon Blanc Sold?
New Zealand is the 7th largest wine exporter; 86% of its exports are Sauvignon Blanc.
Again, the consistency of wine quality at all price points means that the wine can be served wine-by-the glass at fast casual, chains, and fine dining restaurants at an affordable price point for the establishment and the customer.
Most of us would prefer to try a wine before buying it.
By-the-glass offerings translate into more consumers trying New Zealand Sauvignon Blanc wine, enjoying the experience and then going to purchase a bottle to drink at home.
There's a theme here: The consistency of quality leads to increased consumer trust.
The wine's wide distribution to a range of off-premise retailers, including grocery stores, convenience stores, discount grocers, and wine specialty shops leads to an increase in opportunities for the consumer to engage with the soft brand.
This positive feedback loop helps the wine gain market traction.
How Has New Zealand Sauvignon Blanc Promoted Itself?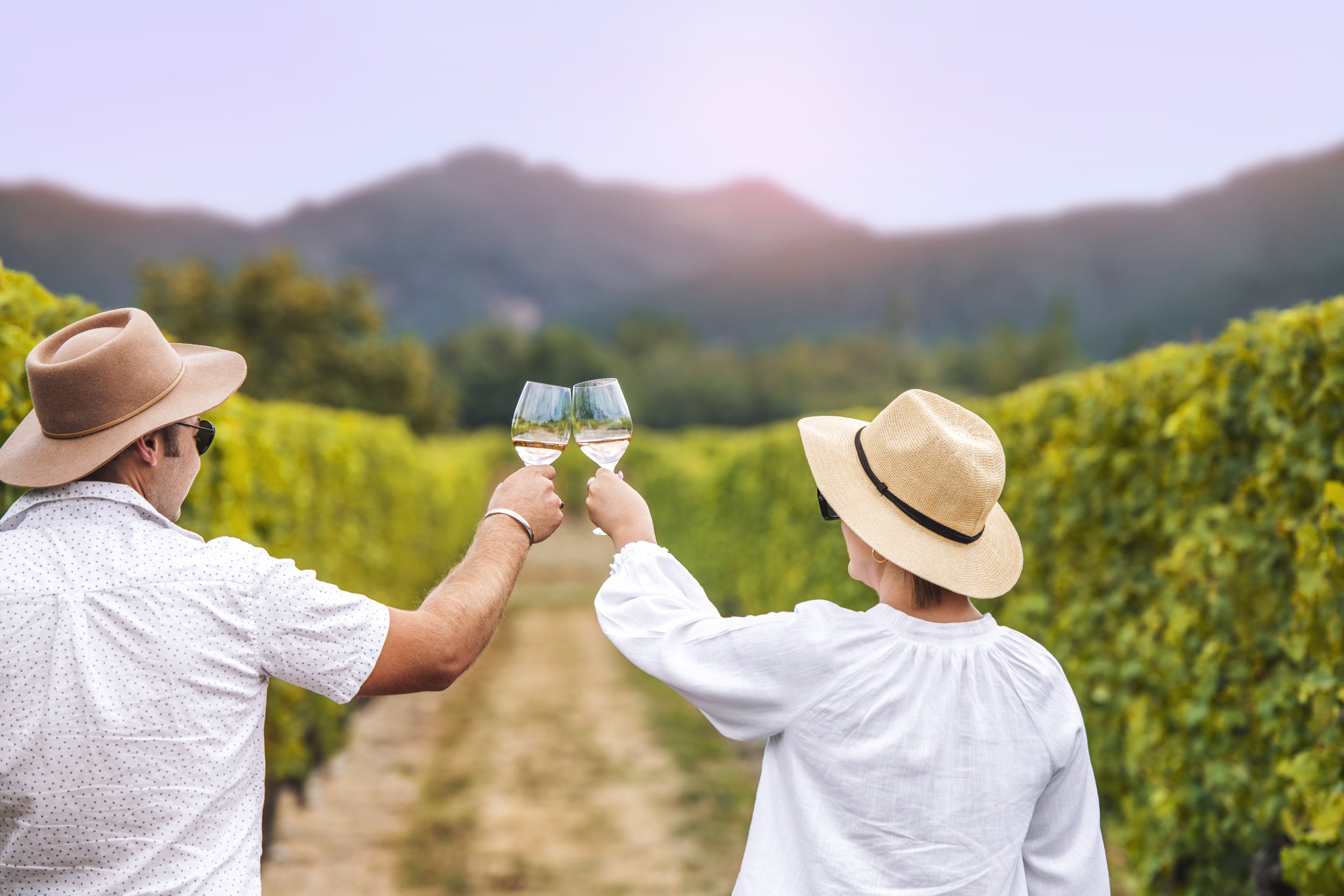 The trade body, New Zealand Wine, has marketed hard to promote the image of New Zealand wines overall, bringing sommeliers and influencers to the country to promote their wines.
Further, producers have capitalized on the consumer's perceptions of New Zealand as a country with a rich, natural heritage by leveraging images of nature in their branding material – for example, Cloudy Bay and Oyster Bay.
New Zealand Sauvignon Blanc's success is less due to an individual producer, and more to its self-promotion as the country of origin for consistency and quality.
No other wine producing regions was in a place to do this.
France suffers from labeling issues around Sauvignon Blanc.
Sancerre and Pouilly Fume aren't as easily recognizable as varietally labeled wines, and they cannot make the popular, highly aromatic tropical style of Sauvignon Blanc that needs a warmer growing climate.
By promoting itself as a country that's specialized in Sauvignon Blanc, New Zealand has successfully lifted up the entire trade industry.
What's the Drawback of New Zealand's Sauvignon Blanc Success?
86% of New Zealand's exports are Sauvignon Blanc. The risk here is that if consumer taste preferences change, then the country's wine industry could face significant setbacks.
On the upside, New Zealand has a robust, highly skilled wine industry that's proven its ability to find a sizeable gap in the market and meet that market demand.
Thirsty for More?
Here's a full post on Sauvignon Blanc and everything you ever wanted to know about this little white grape that packs an aromatic punch.