When someone says 'Bordeaux', what exactly do they mean? Bordeaux (Bore-doh) can be a place, a wine, or even a wine style.
Bordeaux wines, mostly red blends, originate from France's Bordeaux region on the Atlantic coast. Dominated by Cabernet Sauvignon and Merlot, with Cabernet Franc, Petit Verdot, Carménère, and Malbec in varying proportions, these wines have a rich history in global trade, gaining popularity worldwide.
Bordeaux wines are 90% red, and almost always blends dominated by Cabernet Sauvignon and Merlot, with differing percentages of Cabernet Franc, Petit Verdot, and smaller amounts of Carménère and Malbec. Here's what you need to know.
Where Is Bordeaux?
Use the scroll buttons to explore this map of Bordeaux. I've marked Bordeaux city for you.
Located in the southwest of France along the Atlantic Ocean, Bordeaux is a coastal wine growing region that has a heavy maritime influence. 
Coastal storms can buffet the region and damage grapes with rain and hail. Growers can lose significant proportions of their crops each year depending on inclement weather during the growing season.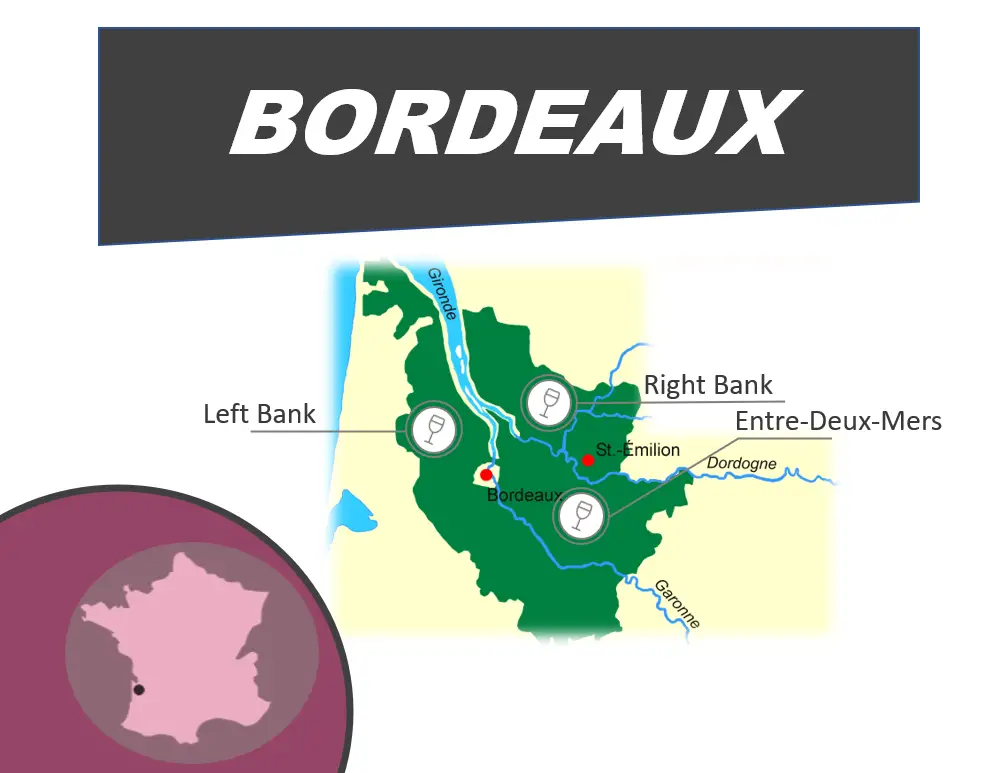 There are two noteworthy details about Bordeaux's geographical location and its influence on its wines and the wine industry: 
The challenging growing climate meant that winegrowers spread their risk by planting a handful of different grape varieties that bud and ripen at different rates. If bad weather affected one variety, they would still have a grape crop from a different variety. This was a sort of insurance policy against Mother Nature. As a result, the region specializes in blends.
The location sits along the ocean making it a prime shipping port. Bordeaux producers have sold their wine to merchants who carried barrels of Bordeaux around the world for centuries, raising the region's visibility globally. This tradition of working through merchants still exists today.
What Are the Primary Bordeaux Winegrowing Regions?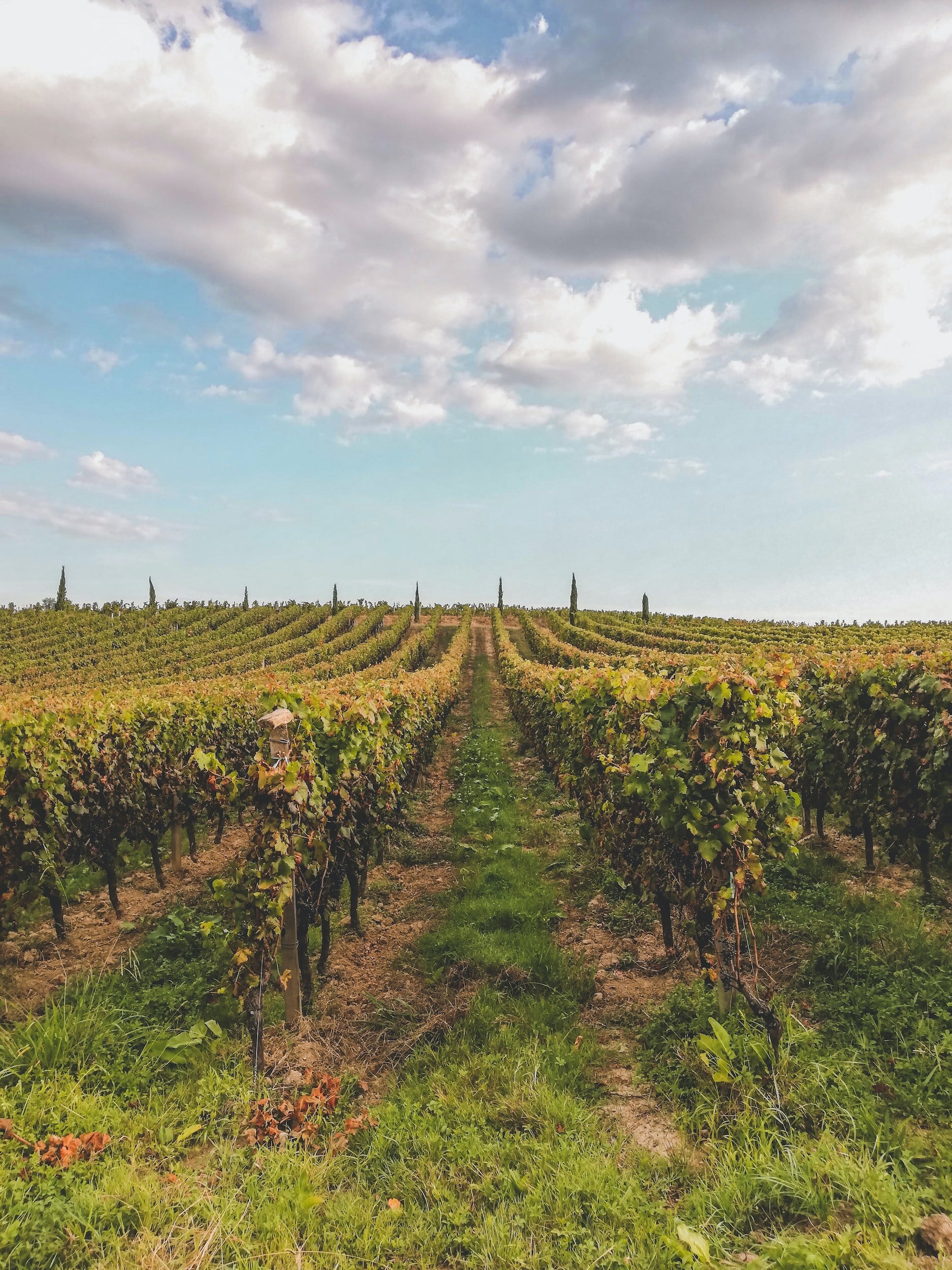 As of this writing, Bordeaux has 65 sub-appellations.
The region is split into three distinct geographical areas:
The Left Bank
The Right Bank, and
Entre-Deux-Mers.
Each of these is further divided into sub-regions, or AOCs.
Wine Jargon Alert: An AOC (Appellation d'Origine Contrôlée) is a French wine classification that guarantees the origin, quality, and production methods of wines. It signifies that the wine is made in a specific geographic region and adheres to strict regulations to maintain its authenticity and character.
The Left Bank refers to the winegrowing region that sits closest to the Atlantic Ocean, technically on the left bank of the Gironde Estuary and Garrone River.
The Left Bank region produces some of the world's most expensive red wines. The finest wines are Cabernet Sauvignon dominant.
The Right Bank covers vineyards on the right bank of the Gironde Estuary and Dordogne River.
Speaking in generalities, the Right Bank enjoys a slightly warmer climate and specializes in Merlot-dominant wines.
Helpful Tip: Go explore this post on Entre-Deux-Mers, a delightful white Bordeaux winegrowing region that often gets overlooked.
Bordeaux AOCs You Should Know
Famous Bordeaux AOCs
Left Bank
Right Bank
White Wines
Dessert Wines
Medoc AOC
Saint-Emilion AOC
Pessac-Leognan AOC
Sauternes AOC
Haut-Medoc AOC
Pomerol AOC
Entre-Deux-Mers AOC
Barsac AOC
Pauillac AOC
Cotes de Bordeaux AOC
Margaux AOC
Bordeaux AOC
Bordeaux Superior AOC
What Are the Different Bordeaux Wine Styles?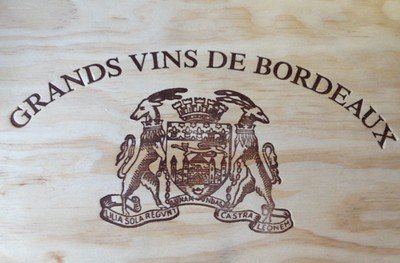 While the vast majority of wines coming out of the Bordeaux region in France are in fact red, the region makes a range of yummy wine styles.
Red Bordeaux Wine
Bordeaux reds are a blend of classic French grapes, including Cabernet Sauvignon and Merlot as the dominant components in most wines.
The winemaker may add Cabernet Franc for mid-pallet in floral notes, Petit Verdot for color and tannin, Carménère for spice, or Malbec to add black fruit.
Fun Wine Fact: There are no minimum requirements to include certain percentages of certain grapes in the final Bordeaux red wine blend.
Red Bordeaux wines are dry and typically more restrained than your new world reds.
Helpful Tip: What does 'restrained' mean? The fruit won't be jammy or overripe; the wines will have an earthier quality when you smell them and in your mouth.
I invite you to discover more about Malbec wine, or Cabernet Franc, or the curious history of Carmenere. There's so much to explore in Bordeaux!
White Bordeaux Wine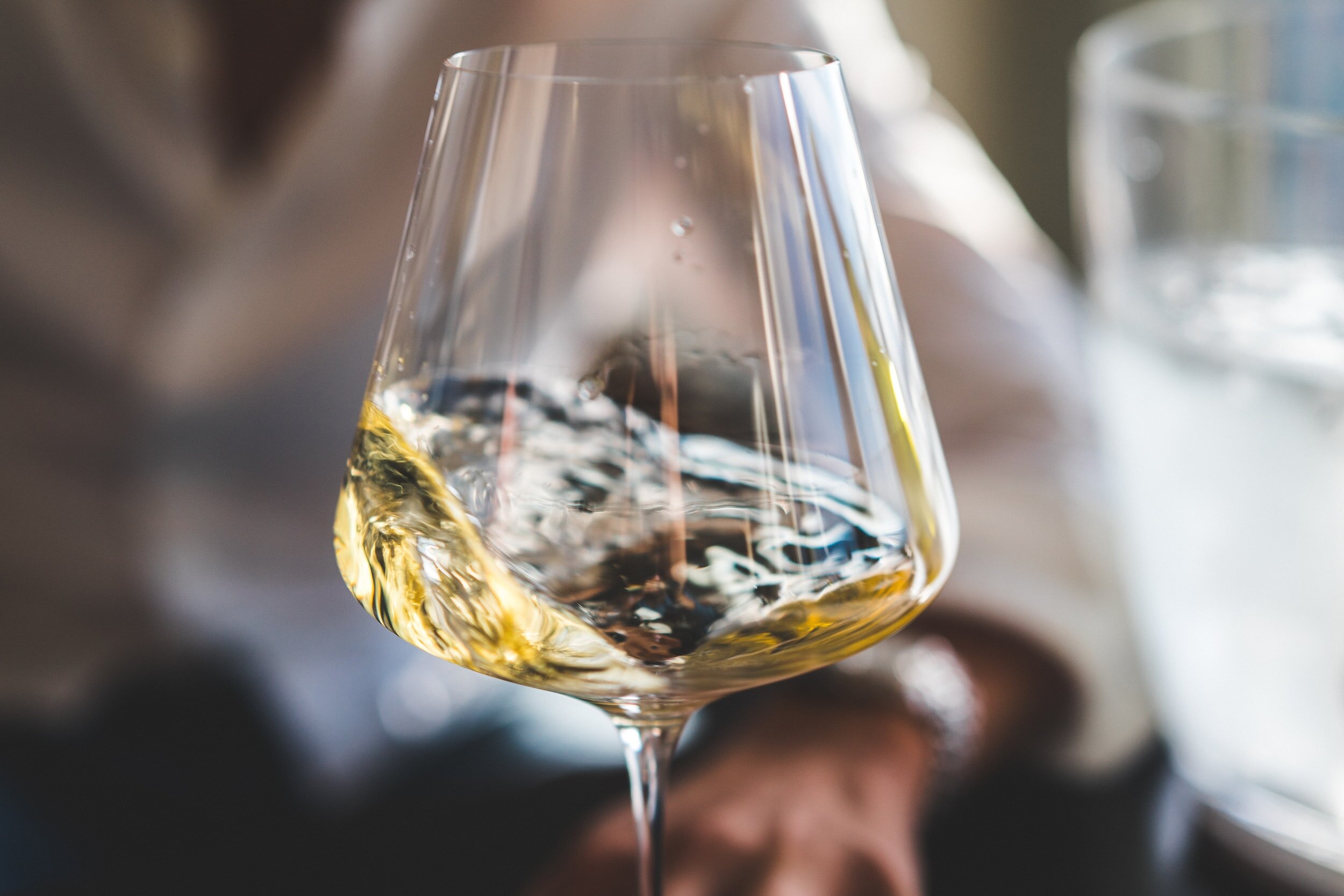 White Bordeaux wines are made with Sauvignon Blanc, Semillon, and Muscadelle.
The primary grape is Sauvignon Blanc. Sauvignon Blanc adds acid and aromatics to the wines; Semillon brings body, mouthfeel, and honey notes, and Muscadelle contributes floral notes.
Check out this full post on Semillon wines (a mind-blowing experience if you've never had them) and here's a helpful Sauvignon Blanc wine guide.
Just like with red Bordeaux, there is no requirement to use a certain percentage of one of the grape varieties in the final blend.
Sweet Bordeaux Dessert Wine

If you enjoy a little sweetness in your vinous life, then you're in luck. Bordeaux makes a small percentage of world-class sweet dessert wines. The most famous is Sauternes.
These are white dessert wines made by blending Sauvignon Blanc, Muscadelle, and Semillon grapes affected by noble rot, also called botrytis cinerea.
These are storied wines that can age for decades and have flavors of honey, hazelnut, candied nectarine, and sweet perfume.
Bordeaux Rosé Wine
Bordeaux rosés come in two different styles. The traditional Clairet that's deeper in color than a typical rosé, and the lighter colored rosé is made by the bleeding off method.
Jargon Alert: Bleeding off is when the winemaker drains off a small percentage of the juice being made into red wine. This concentrates the red wine, making for a higher quality product, but also allows the winemaker to make a second rosé wine. Here's a great post that covers the different winemaking techniques for rose wines.
Bordeaux rosés are generally made from Cabernet Sauvignon and Merlot.
What Does a 'Bordeaux Style' Wine Mean?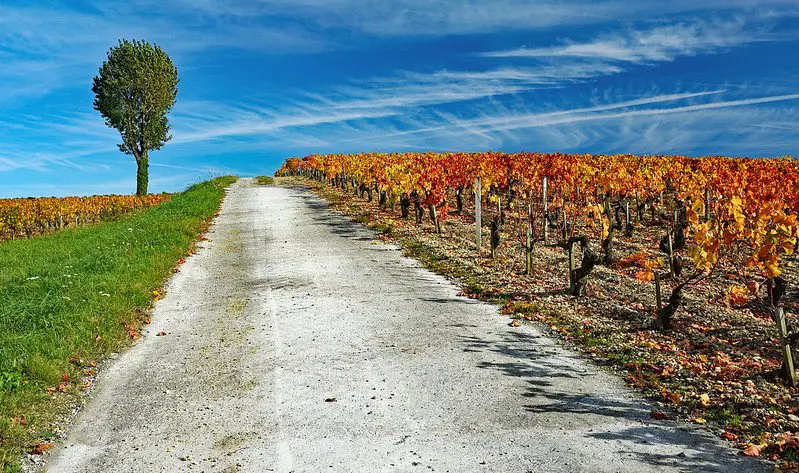 When you go out to taste wines or read wine labels, you'll often hear or see the phrase "Bordeaux style".
This means that you've found a red wine that will be some blend of Cabernet Sauvignon, Merlot, Cabernet Franc, Petit Verdot, Carménère, and/or Malbec.
Most likely, a Bordeaux style red wine will be Cab and/or Merlot dominant. 
The winemaker is crafting the wine after the traditional red wines of Bordeaux.
Here's a marketing example:
"We follow the same traditional Bordeaux winemaking techniques as the classic winemakers have done for generations. We invite you to try one of our traditionally produced red blends."
Essentially, they make a red wine blend using traditional Bordeaux grapes.
Are All Bordeaux Wines Expensive?
No, most Bordeaux wines aren't expensive. Most Bordeaux wines are entry-level wines made for everyday enjoyment that we can all afford. Much of this inexpensive wine comes through the export market.
You'll find these wines labeled as:
Bordeaux AOC
Bordeaux Superior AOC
The grapes for these wines come from the larger Bordeaux region and grow outside of the world-famous wine-growing regions, like Margeaux AOC.
Helpful Tip: Think of generic Bordeaux AOC and Bordeaux Superior AOC like the suburbs or an outlying neighborhood.
Perhaps it's something about the way Bordeaux rolls off the tongue, or perhaps the word is synonymous with grand castles and chateaus, but we tend to think of Bordeaux wines as being iconic powerhouses in a bottle.
Who Makes Affordable Bordeaux Wines?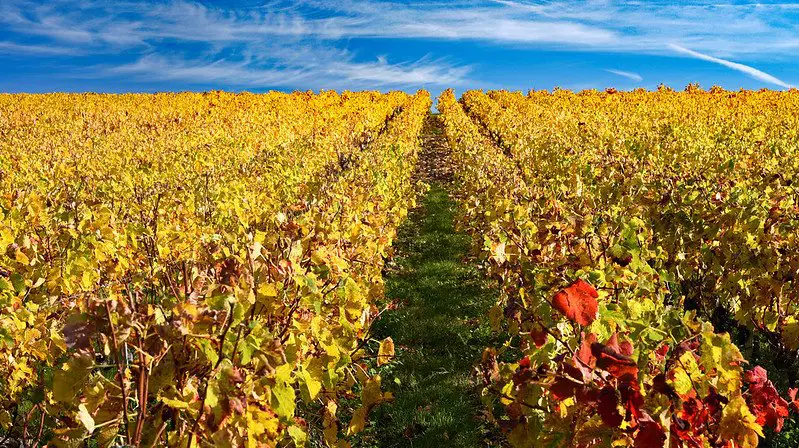 Large companies, or cooperatives, produce inexpensive Bordeaux wines. They may own significant vineyard holdings or process grapes from smaller producers under contract. They may even buy finished wines from other producers who cannot find a buyer.
Here are a few affordable options:
Château Tour de Goupin ($10-$15): This Bordeaux producer offers affordable wines with a focus on Merlot-based blends, delivering approachable and fruit-forward flavors ideal for everyday enjoyment.
Château La Gravière ($10-$15): Known for producing value-driven Bordeaux wines, Château La Gravière crafts red blends that showcase the region's classic characteristics at an affordable price point.
Château Recougne($10-$15): With a history dating back centuries, Château Recougne offers budget-friendly Bordeaux wines that display a good balance of fruitiness and earthy notes, making them great options for everyday drinking.
Château La Fleur Bellevue ($10-$15): This Bordeaux producer is recognized for its affordable wines that exhibit elegance and finesse. Their well-crafted red blends provide a taste of Bordeaux's traditional style without breaking the bank.
What Are the Most Famous Bordeaux Wines?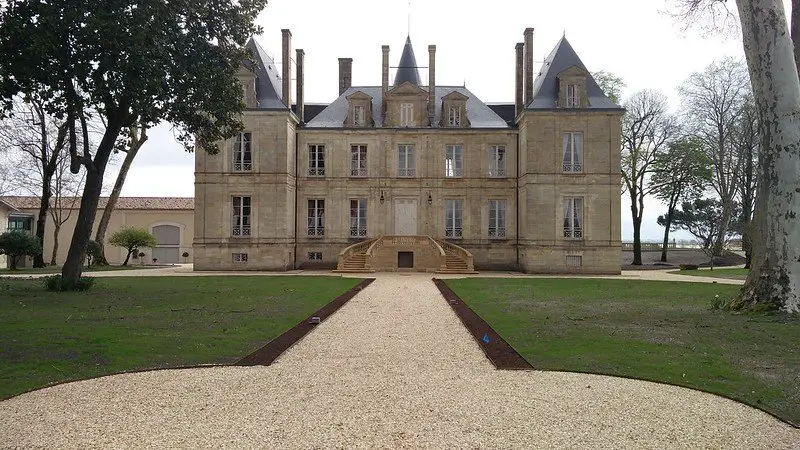 Hang around wine people long enough, and you're going to hear what sounds suspiciously like name-dropping for Bordeaux wine. The existing rankings were established in 1855.
There are five iconic Premiers Crus producers or the BEST of the BEST:
Château Haut-Brion, Pessac, AOC Pessac-Léognan
Château Lafite-Rothschild, Pauillac, AOC Pauillac
Château Latour, Pauillac, AOC Pauillac
Château Margaux, Margaux, AOC Margaux
Château Mouton Rothschild, Pauillac, AOC Pauillac
What Does Chateaux Mean on a Bordeaux Label?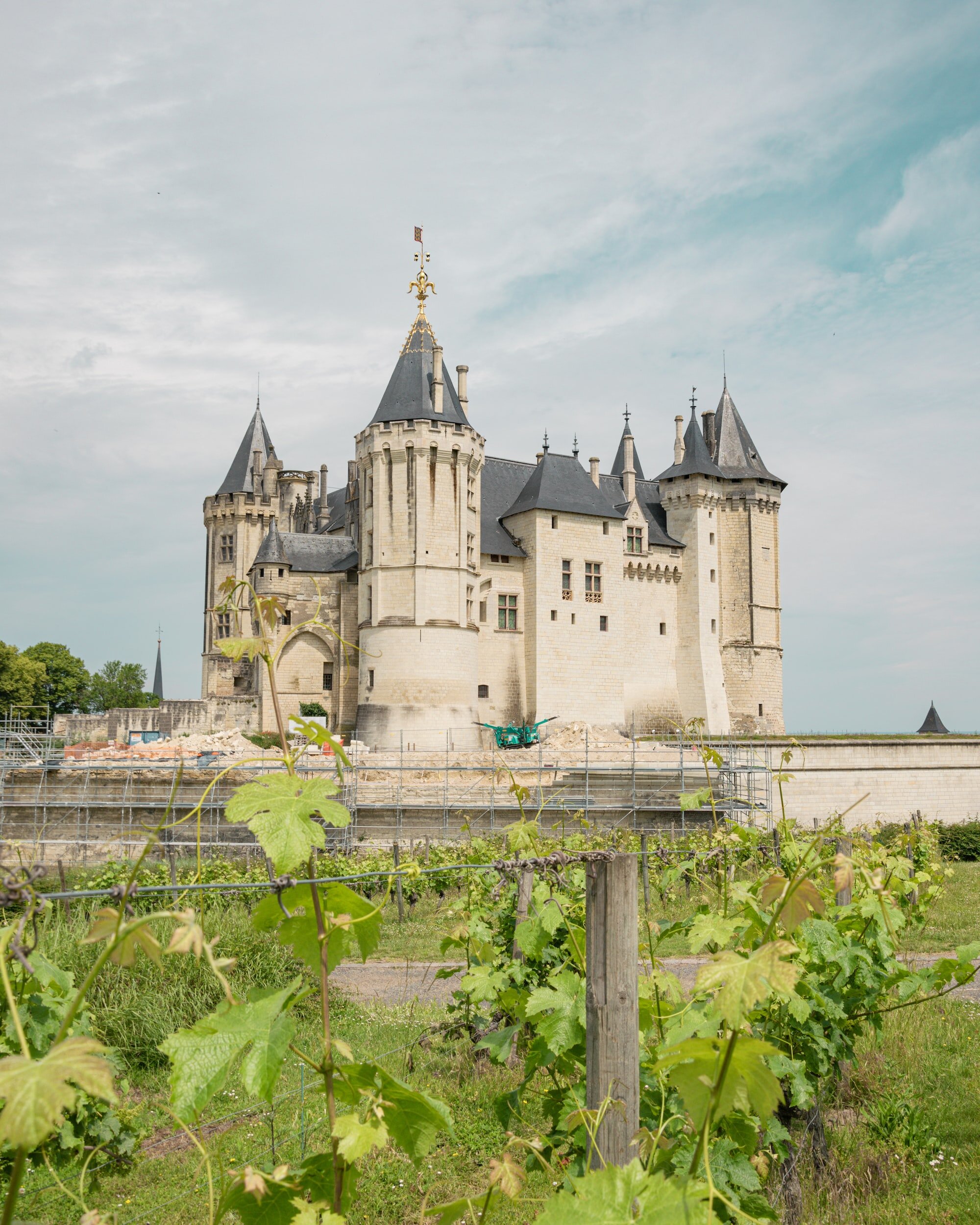 If you see "Chateaux" on a Bordeaux wine label, it is not a controlled term. Anyone can put Chateaux on their label. It could be a palace or a storage shed.
The term chateau is a soft brand. It could mean a castle or garage.
We subconsciously link it to wine production and a romantic image of vineyards and stately palaces, but a chateau may be a fine palatial mansion or someone's winemaking facility in a storage shed or industrial park.
Ah, the magic of marketing!
Helpful Tip: Here's a must-read post on 16 wine label terms you must know.
Controversy in Bordeaux Rankings and Classifications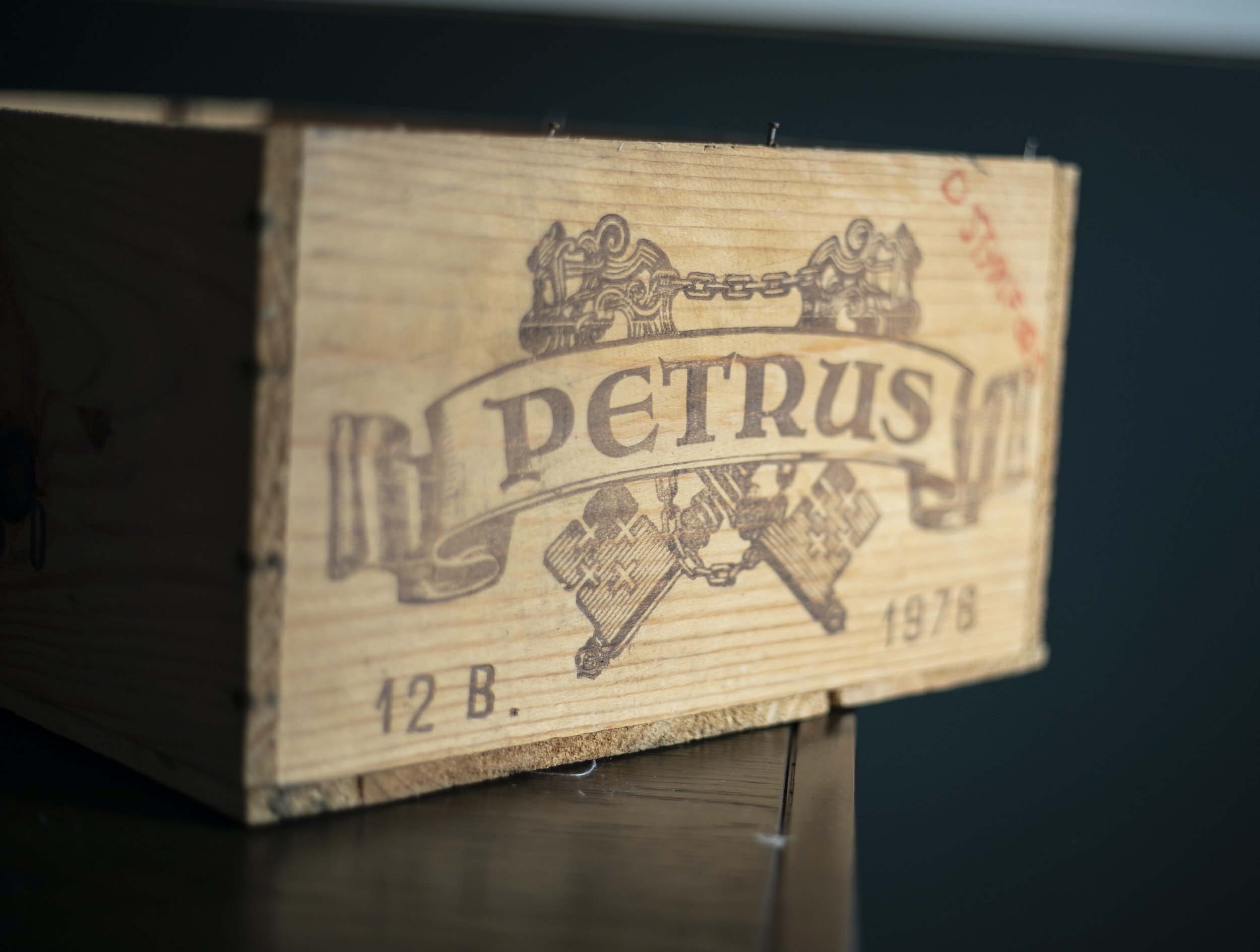 Interestingly (or controversially), the Bordeaux classifications are based on the producer, not the land.
So, if a producer enjoys a strong reputation and a high ranking and decides to purchase additional vineyard holdings, then the wine made from those new vineyards will de facto gain the producer's top ranking.
Arguably, a ranking system based on producers set up in 1855 (170+ years ago) is open for critique.
Winemakers change, vineyard holdings change, our understanding of viticulture and enology (the science of winemaking) has changed. 
But, at the end of the day, we all love a little history in our bottle, and Bordeaux delivers that in spades.
Helpful Tip: Here's a guide on how you can use the rankings in Bordeaux to find great wines every time.
Set Up Your Own DIY Bordeaux Tasting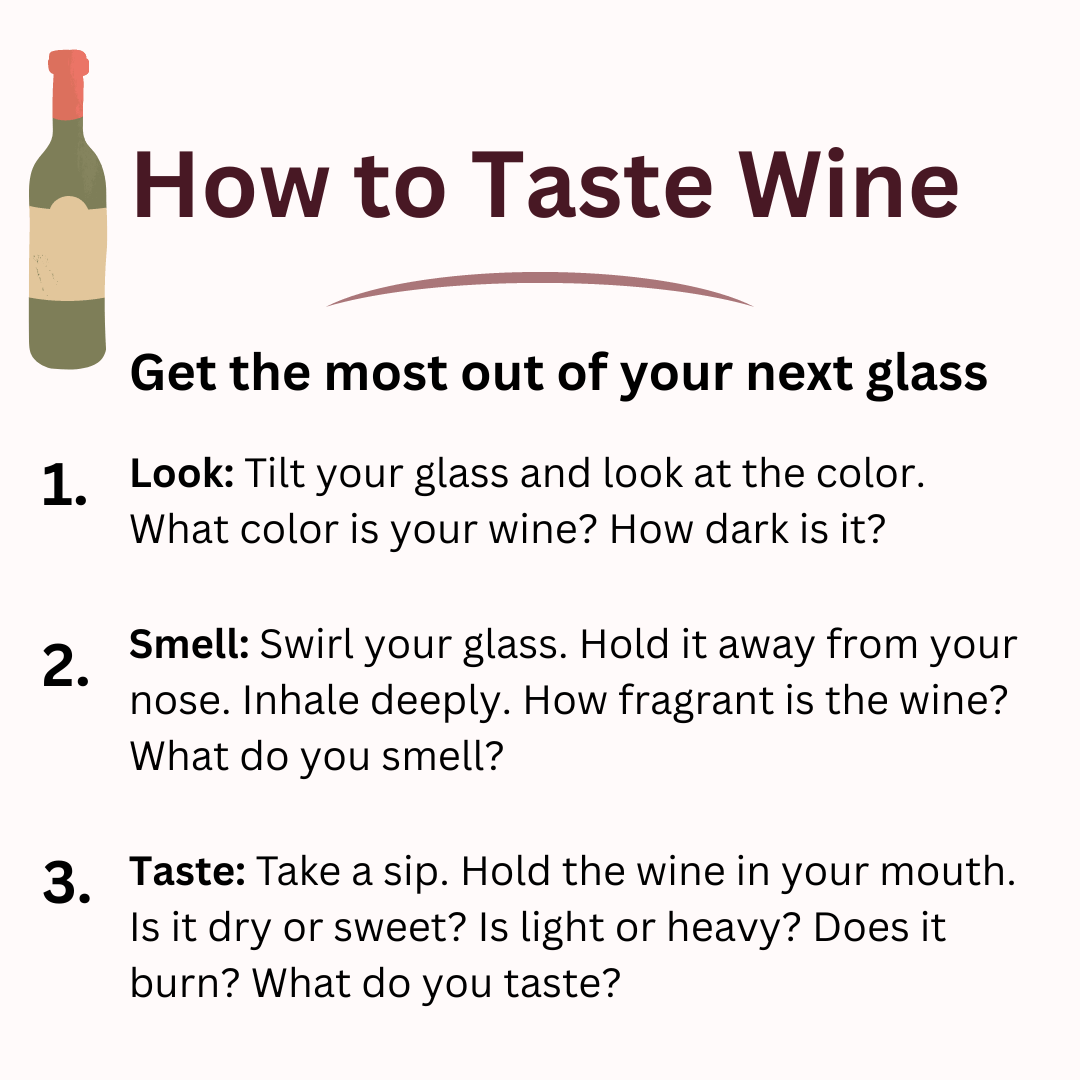 If you're just getting started with wine, Bordeaux AOC and Bordeaux Superior AOC are great wines to try and won't break the bank. 
One of the challenges that these wines face is competition from countries like Chile and Australia that have specialized in inexpensive, bulk wine production.
Chile and Australia are able to produce large quantities of wine cheaply at a solid quality level that Bordeaux producers targeting entry-level wine consumers have trouble competing against.
A good experiment is to buy:
1 bottle of Bordeaux AOC or Bordeaux Superior AOC, and
1 bottle of a comparable bottle of Chilean or Australian wine (Cabernet Sauvignon or Merlot) at the same price point
Do a side-by-side comparison to see which one you prefer.
Helpful Tip: Here's a guide to getting started with a DIY blind wine tasting.
Final Thoughts – What Makes a Wine a Bordeaux?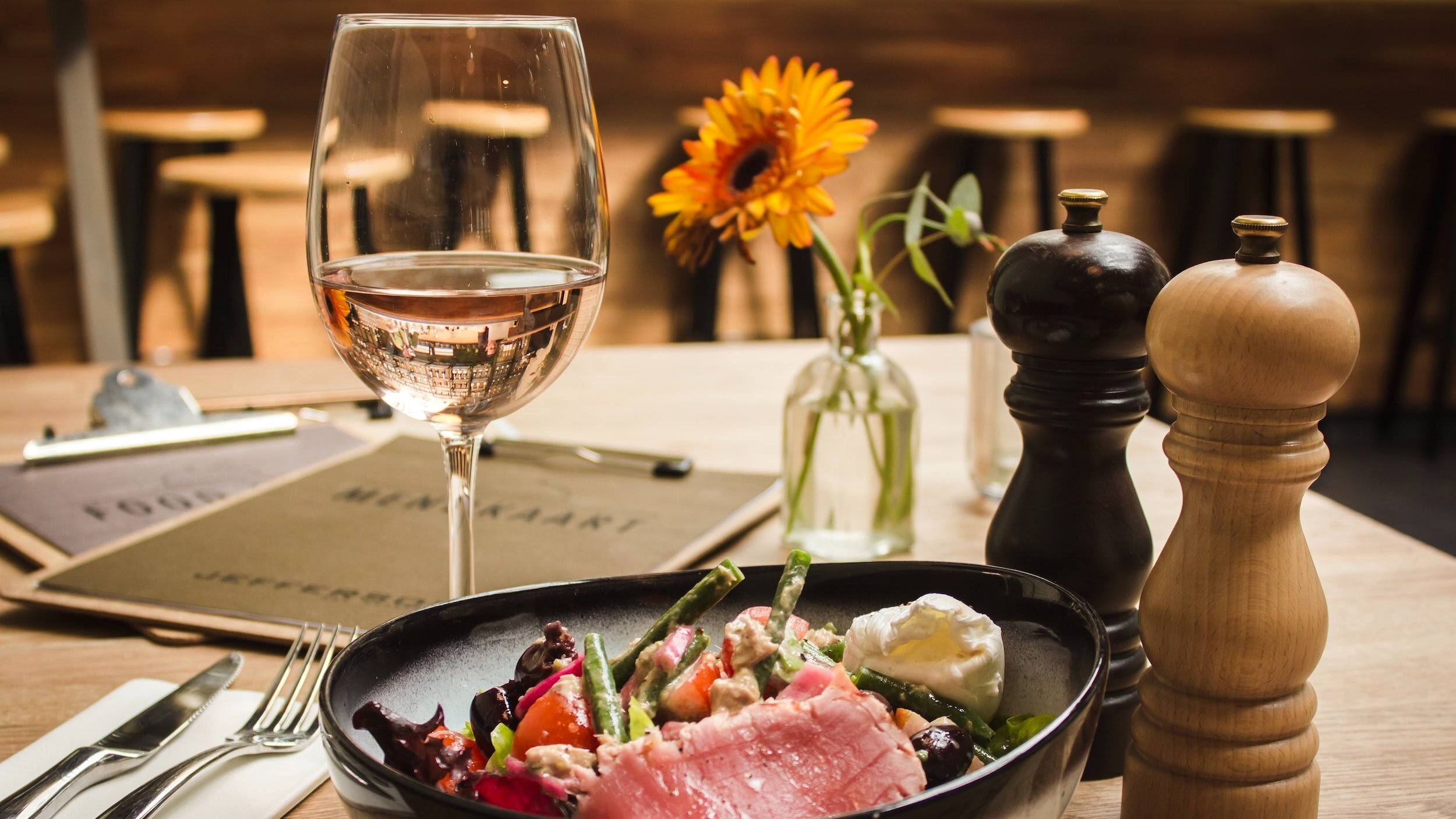 Wines from the Bordeaux region have a storied history in the global wine trade going back hundreds of years and are well-known among wine lovers worldwide.
Remember:
Bordeaux wines come from the Bordeaux region in southwestern France.
To be considered a Bordeaux wine, it must be made from specific grape varieties approved by the region, including Cabernet Sauvignon, Merlot, Cabernet Franc, Petit Verdot, and Malbec.
Bordeaux wines can be: Red, White, Rose, Dessert
Bordeaux wines range from inexpensive, everyday table wines to some of the most pricey wines in the world.
Thirsty for More?
Many great wines of the world, like Bordeaux, are blends. Check out the reasons that winemakers blend wines.
This post covers the major winegrowing regions around the world and their signature wine styles, a great place to continue your journey.
Vintage is important when it comes to buying Bordeaux wines that you want to age. Here's what vintage means in wine and a quick guide to using vintage charts.
Check out this post for a quick wine and food flavor pairing guide that will get you matching wine styles with your dinner in no time.