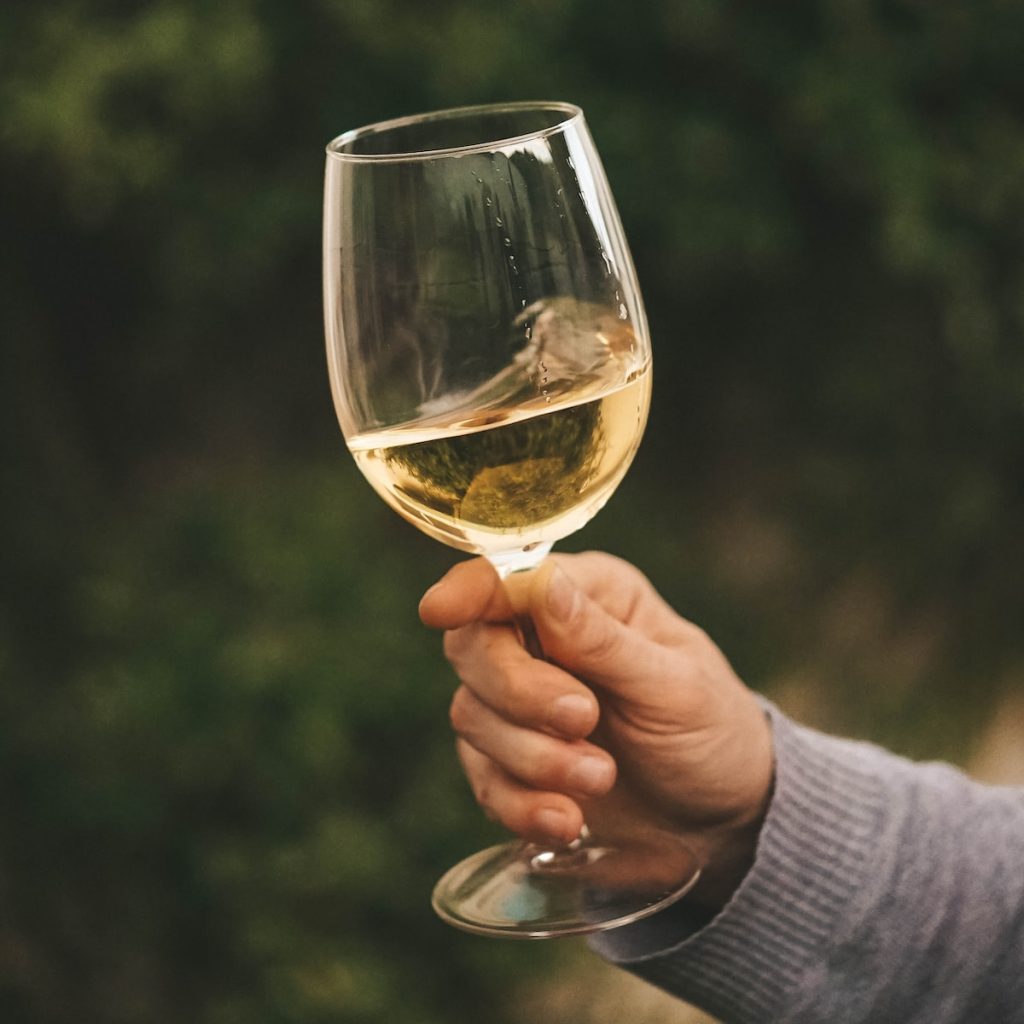 Sweet wines have something of a tarnished reputation in today's popular drinking culture. Perhaps it's an unfortunate hangover from the cheap sweet plonk that flooded the markets in the '70s and '80s. But not all sweet wines should be so easily dismissed.
Vin doux naturel, or 'natural sweet wine', is a traditional sweet wine from the Southern Rhone, Languedoc, and Roussillon regions of France with a history going back to the 13th century. Made in a similar way as Port, the winemaker stops fermentation early by adding spirit, a process called mutage. These luscious artisanal wines, dubbed VDN, pair well with soft cheeses and desserts.
Here's what you need to know.
Who Discovered Vin Doux Naturel?
A gentleman physician by the name of  Arnaldus de Villa Nova (1235-1311) holds the title of being the first to distill wines in France in 1250. The Moors brought over the science of distillation during their occupation of the Iberian Peninsula and his alchemical tendencies led the curious Arnaldus to experiment.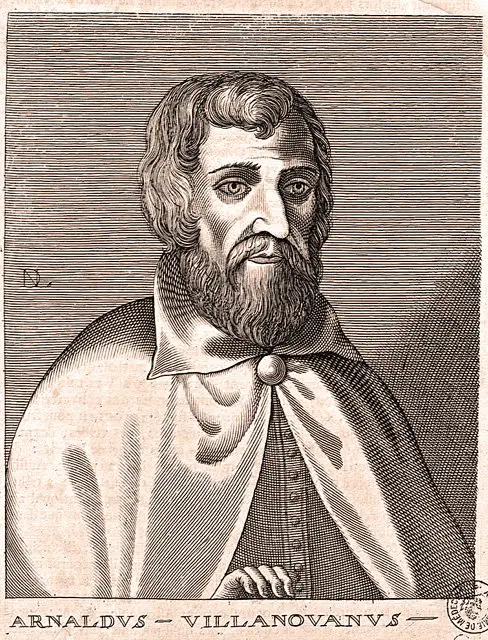 At the time, wines were believed to have alchemical and medicinal properties.
Villa Nova wrote a book called 'Liber de Vinis' – the Book of Wines. His experimentations with distillation resulted in the discovery of fortification, along with various uses of sweet wine and alcohol. (I've no doubt that Good Ol' Arnauld was on everyone's holiday party invite list! )
How is Vin Doux Naturel made?
Grapes destined for VDN start out just like your typical table wine. After harvest, the grapes are crushed and then pressed and wine fermentation starts.
When the new wine reaches around 5% – 8% ABV, the winemaker stops the fermentation process by adding a neutral grape spirit that's around 95%-96% ABV.
Wine yeast are sensitive to their environment and they can't survive such high levels of alcohol, so they die off.
The wine still has unfermented grape juice, or sugar, meaning that the wine retains its natural juicy sweetness.
The process of adding spirit to fermenting grapejuice to kill off the yeast is called mutage (moo-tahj).
What Grapes Are Used for Vin Doux Naturel?
Vins doux naturel can be made with up to 20 different grape varieties, but 3 grape varieties play starring roles in VDN wines: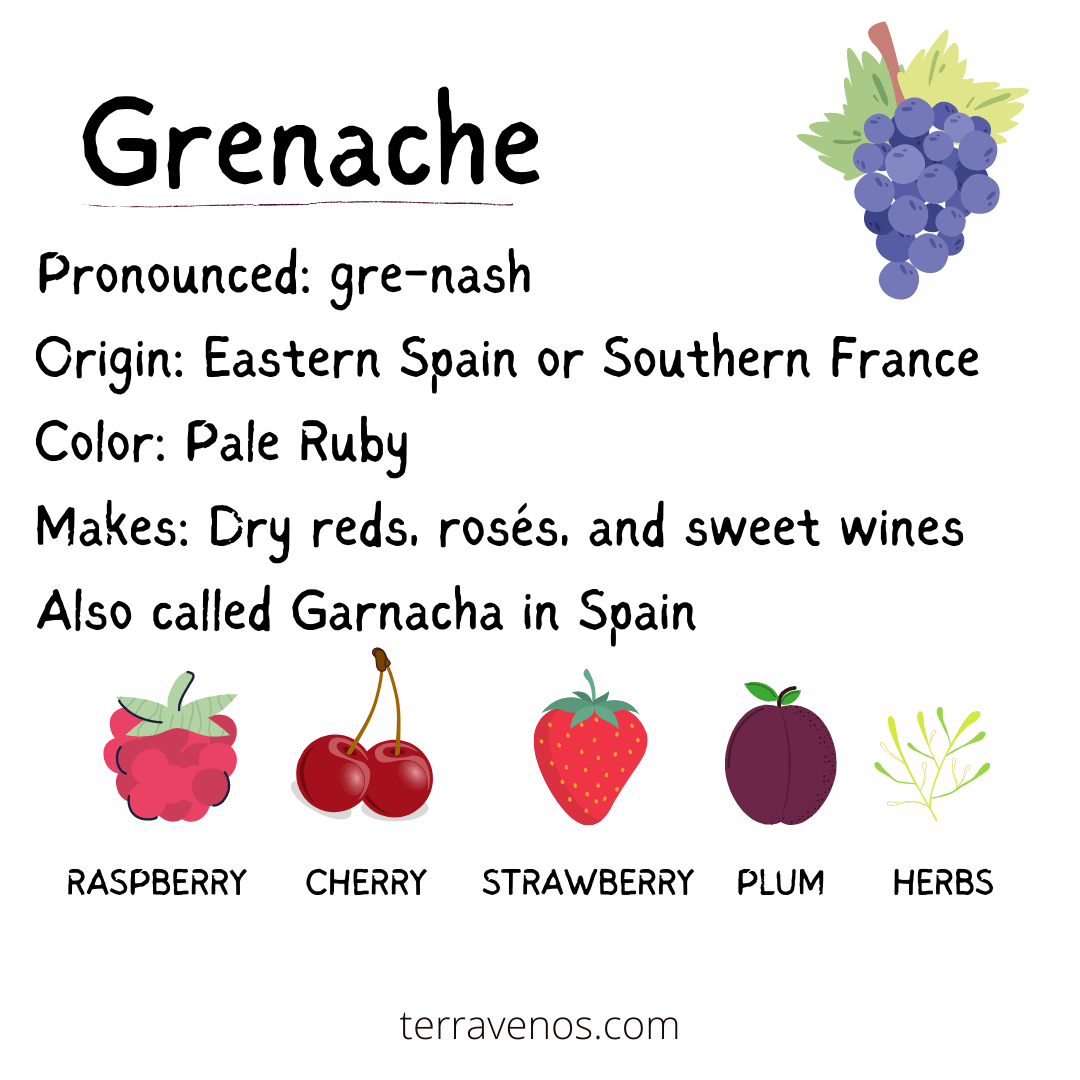 Grenache Noir: This is a purple (red) Grenache grape. This is the same grape used in dry table wines if you enjoy Grenache or Garnacha as they call it in España.
Muscat Blanc a Petit Grains: This is a smaller berried white grape that's incredibly aromatic with floral, apricot, and grapey notes. (one of my favorites)
Muscat of Alexandria: Also a white grape, but with berries slightly larger than Muscat Blanc a Petit Grains. It lacks the finesse and intensity of the Muscat Blanc a Petit Grains.
What does vin doux naturel taste like?
Vin doux naturel actually comes in two distinctive styles.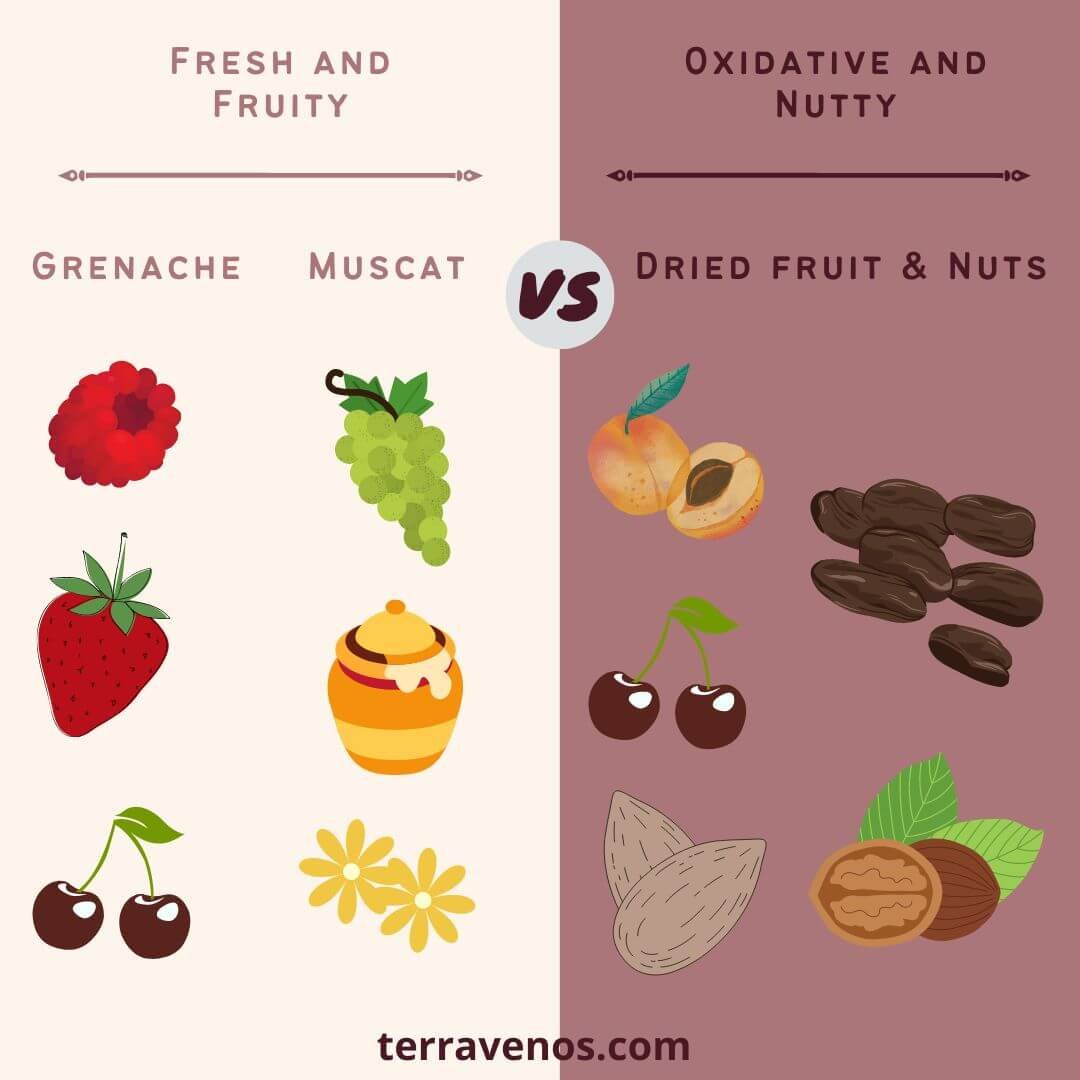 Style 1: Fresh, Fruity, and Youthful Vin Doux Naturel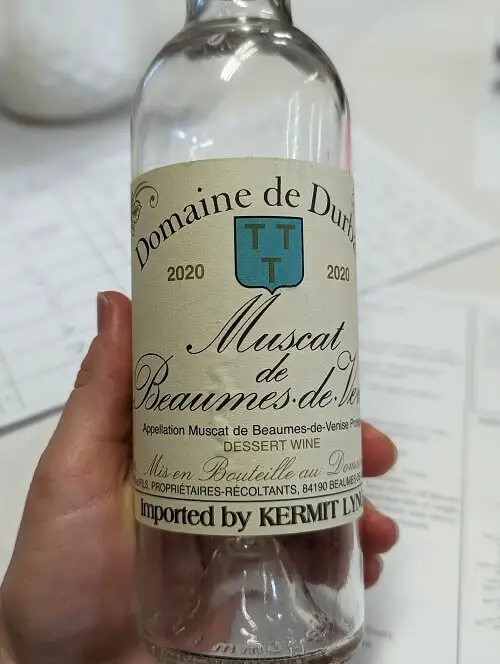 The first vin doux naturel comes as a fresh, medium body, medium alcohol (at least for a fortified wine), sweet dessert wine that showcases young fruit.
If the wine is made using Grenache Noir, then that includes cherry, strawberry and plum.
If the wine is made using a Muscat, then you'll find stone fruits, floral and grapey notes.
Producers who make these fresh styles of VDN wines may actually opt to chill the grape juice down to prevent fermentation.
They hold onto the juice until they're ready to make, bottle, and sell the wine.
If you have one of these fresh styles of VDNs, drink it now. It's not made to be aged.
Don't cellar it. Enjoy the vibrant fruit that the winemaker captured in the bottle for you.
Paring Tip: Pair this fresh style of VDN with fresh fruit. Melon and strawberries for Muscat-based wines and cherries, strawberries, raspberries and maybe a little chocolate for Grenache-based VDN wines.
Style 2: Oxidatively Aged Vin Doux Naturel
These wines are aged in different types of vessels, from old, neutral oak barrels, to glass demi-johns (affectionately called bonbonnes).
Regardless of the vessel type, the key factor is that the wines are exposed to oxygen.
Oxidatively aged vins doux naturel express dried fruits and nutty qualities. They taste like dried fruit and nuts.
The producer doesn't top up the wine barrel or demi-john allowing the wine to oxidize over time.
The winemaker may opt to bottle the wine directly from the aging barrel or bonbonne, or use the wine as a blending component.
Where is vin doux naturel made?
Vins doux naturel are made in three regions in Southern France: Southern Rhone, Languedoc, and Roussillon.
Rhone Vin Doux Naturel
Muscat de Beaumes-de-Venise: These are almost all made from the fragrant, honeyed Muscat Blanc a Petit Grins and always in a youthful style.
Vin Doux Naturel Rasteau: May be red, white, or rose, these VDNs may be unaged, youthful wines, or oxidatively aged to showcase dried fruits and nuts.
Languedoc Vin Doux Naturel
Only 2% of Languedoc wines are VDNs, a tiny drop in the bucket.
Four separate appellations in the Languedoc produce VDN wines; two key regions are Muscat de Frontignan and Muscat de St-Jean-de-Minervois:
Muscat de Frontignan, the largest AOC, enjoys a lower altitude and warmer growing season, producing fuller bodied, riper VDNs.
Muscat de St-Jean-de-Minervois sits at a higher elevation with cooler growing climate, resulting in higher acid wines with a lighter body.
All VDNs from Languedoc use Muscat Blanc a Petit Grains to make fresh, unaged styles of wine.
Roussillon Vin Doux Naturel
VDNs shine in Roussillon, where they make up a whopping 45% of the region's total wine production. If you're looking for VDNs on the export market, it's likely that you'll find one from Roussillon.
Roussillon is home to five key VDN appellations:
Banyuls AOC: Mostly red VDNs made with a minimum of 50% Grenache Noir, with some minor white production
Banyuls Grand Cru AOC: Only red VDNs with a minimum of 75% Grenache that are oxidatively aged for a minimum of 30 months.
Maury AOC (see map): Mostly red VDNs made from a minimum of 75% Grenache.
Muscat de Rivesaltes AOC: Blends of Muscat Blanc a Petit Grains and Muscat of Alexandria, made in a fresh, youthful style.
Rivesaltes AOC (zoom out on map): Red, white, oxidatively aged and unaged wines.
Is Port a vin doux naturel?
Port is not a vin doux naturel. Port, a sweet fortified wine made in the Douro region of Portugal, uses the same method of mutage used in VDN to stop fermentation early.
Port is not a VDN.
Port uses different grapes and aging (maturation) processes than vins doux natural to craft wines distinctive to the Douro's regional heritage.
Helpful Tip: Jump over to this post to check out how Port wines are made.
Like Port, vin doux naturel wines are as much about the rich, regional tradition of winemaking – but in Southern France.
So while both VDNs and Ports are both mutage wines, VDNs come from France and Port is home in Portugal.
What foods to pair with vin doux naturel?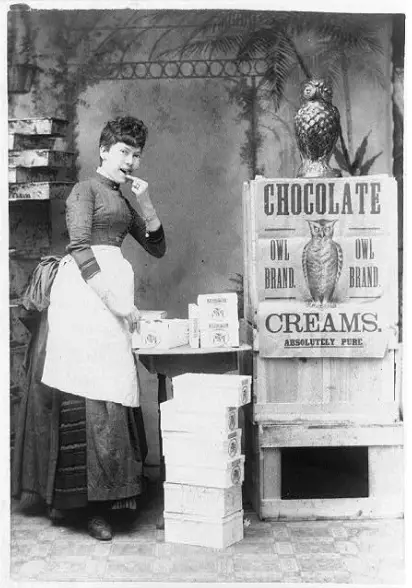 The two unique styles of vins doux naturel allow them to pair with different foods.
Helpful Tip: The general wine pairing rule is to pair sweet foods with wines that are as sweet, or sweeter than, the food.
Keeping this in mind, the fresh VDNs made with Muscat grapes will pair with vanilla and fruity ice creams, along with fruit-based pastries.
Think silky crème brûlée or summer tarts.
The oxidatively aged VDNs using Grenache Noir will have more weight to them, with dried plum, cherry, and dark berries, in addition to nuts.
If you're a chocolate lover, then seriously consider stocking up on VDNs for your wine collection.
Chocolate is a perfect pairing combo for red Grenache Noir based VDNs made in an oxidative style.
Try pairing your VDNs with soft brie cheese and salted nuts.
Like other dessert wines, both VDN styles lend themselves to the sweet-and-salty soiree that is cheese and wine pairing.
Helpful Tip: If you're just getting started out with wine, I put together this helpful overview of food with wine pairing to get you started. Side note – I spend just as much time thinking about food with wine pairing as I do deciding what I'm going to eat every night. Utter hedonism. What can I say?
Why buy vins doux naturel?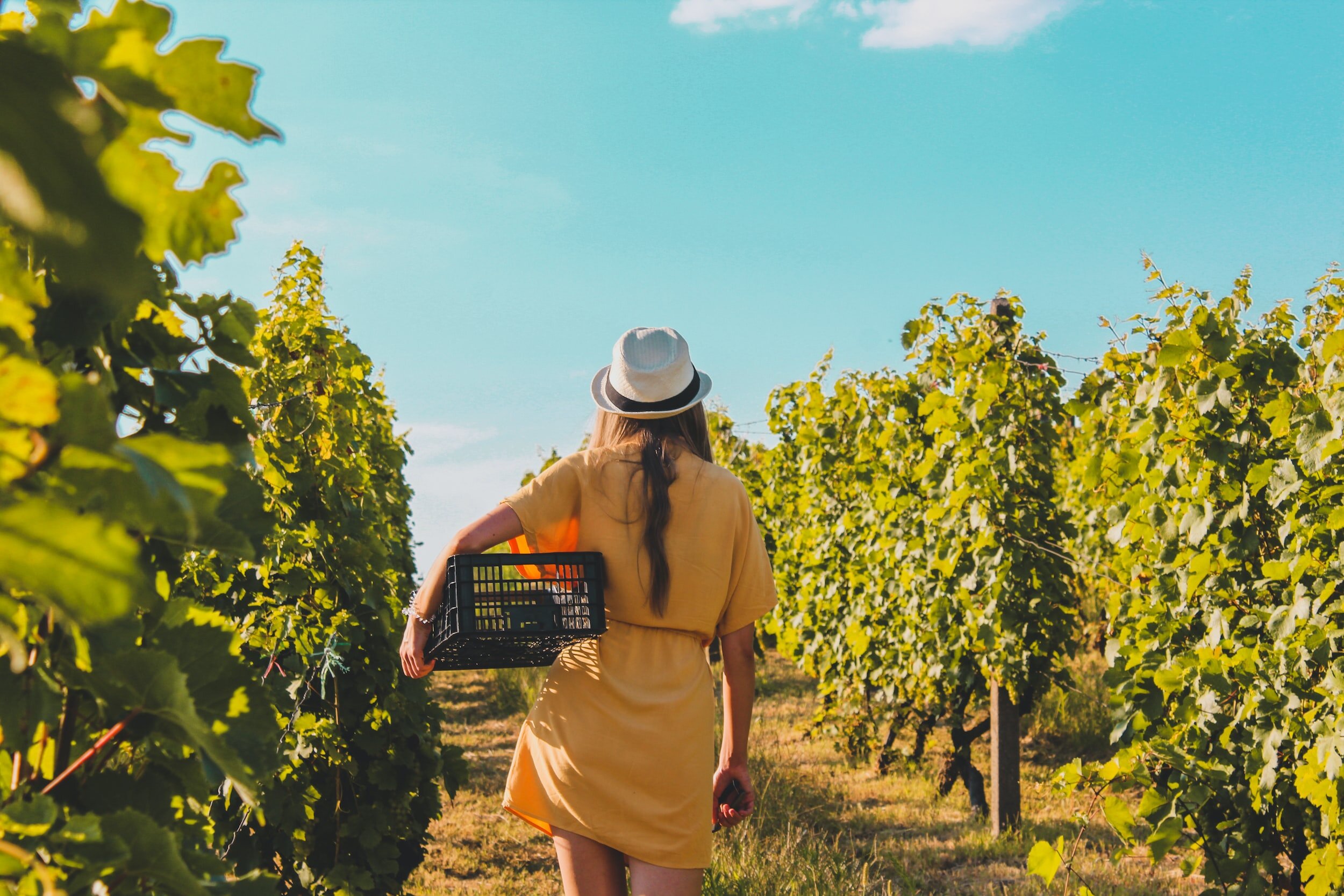 Other than the fact that these wines are delicious? What more of an excuse do you need?
VDNs pay homage to a storied legacy of winemaking.
If you're not living in France, you'll need to seek out vin doux naturel in a specialty wine shop or wine bar. This takes some effort.
VDNS are not your average, everyday wines.
The producers of these wines dedicate themselves to preserving a tradition going back centuries.
If supporting artisanal winemakers appeals to you, then #buyvindouxnaturel.
Thirsty for More?
If you're just getting started with fortified wines, head over to this post: Fortified vs Unfortified Wines: What's the Difference?
Here's a great post that dives into the world of fortified wines: 10 Types of Fortified Wines to Start Exploring
The best way to learn about wines is through side-by-side comparison. I wrote a post on wine flights, and what they are, and include 16 ideas for your next wine flight. Go check out wine flights here.
Aaaand… Here's a post that I put together with wine tasting essentials. Things that I use every day in my wine life. Check it out!