So, you're looking for a red wine with a little brawn to it? Something that will bite back with your BBQ brisket?
Climate and grape variety both play a role in crafting strong red wines. Widely available good strong red wines with high alcohol include Zinfandel, warm climate Cabernet Sauvignon, and new world Syrah (Shiraz). Look for less well-known strong reds like Petit Sirah, Alicante Bouschet, Touriga Nacional, and Tannat. 
If bold and forward red wines are what you love, then here's a breakdown to get you started with your hunt for a good strong red wine.
What Makes a Red Wine Strong?
Before you start shopping for that strong bottle of brew, it helps to clarify exactly what quality you're looking for in a strong red wine. When friends ask me to recommend a strong red wine, they usually want a wine with 1 of 2 qualities (sometimes both combined): 1) high alcohol red wines, or 2) high tannin red wines. Here's the difference between these two qualities.
High alcohol wines: In regular table wines (the kind you drink every day with dinner), high alcohol wines have alcohol levels above 14% ABV. Medium alcohol wines fall between 11%-13.9%. Low alcohol wines are those wines under 11% ABV.
Alcohol is one of the byproducts of fermentation. Yeast consume the natural sugar in grape juice and convert the sugar into ethanol. A logical extension is that grapes with more sugar will have higher levels of alcohol because there's more sugar available for the yeast to chow down on. 
How does this work? All grapes (and other fruits) have sugar. Some grapes will have more than others thanks to warmer, sunnier growing conditions.
Imagine the difference between a barely ripe tomato you buy from the store in the middle of winter, and a perfectly succulent, juicy heirloom tomato you get at the peak of summer. The summer tomato has more natural sugar than the winter tomato. 
Lesson: Grapes from warmer, sunnier vineyard sites will have more natural sugar and therefore more alcohol. 
Compare the following:
A 2019 Bordeaux (Cabernet Sauvignon-based wine) – 13.5% ABV
A 2019 Paso Robles Cabernet Sauvignon – 14.7% ABV
Bordeaux enjoys a naturally cooler climate than Paso, so you expect the wines from Bordeaux to have lower alcohol in comparison to their California counterparts. 
Takeaway: If you're looking for strong red wines with high alcohol, look for bottles from hot growing climates.
High tannin wines. Alternatively, you may be looking for a high tannin wine. Tannin is that grippy, sandpaper sensation in your mouth you taste in red wines. Many people equate strong red wines with high tannin red wines. 
Helpful Tip: Check out this super-quick post on how to taste red wine tannins if you want to learn more about tannins in wine.
Where does wine tannin come from?
Wine tannin comes from the grape's seeds, stems, and skins. Grapes with very small berries and thick skins, naturally make wines with more tannin.
Grapes with thin skins make lower tannin wines (e.g., Pinot Noir). Winemakers can paly with winemaking techniques to extract more or less tannin from their grapes depending on the wine style they hope to achieve. Some grapes, including those listed below, have naturally high tannins regardless of the winemaking technique.
It's just the way they are.
So, if you're looking for a strong red wine with high tannins, seek out high tannin grapes.
Helpful Tip: Here's a 30-second tasting tip on how to taste tannins in red wine.
Strong red wine #1 – Zinfandel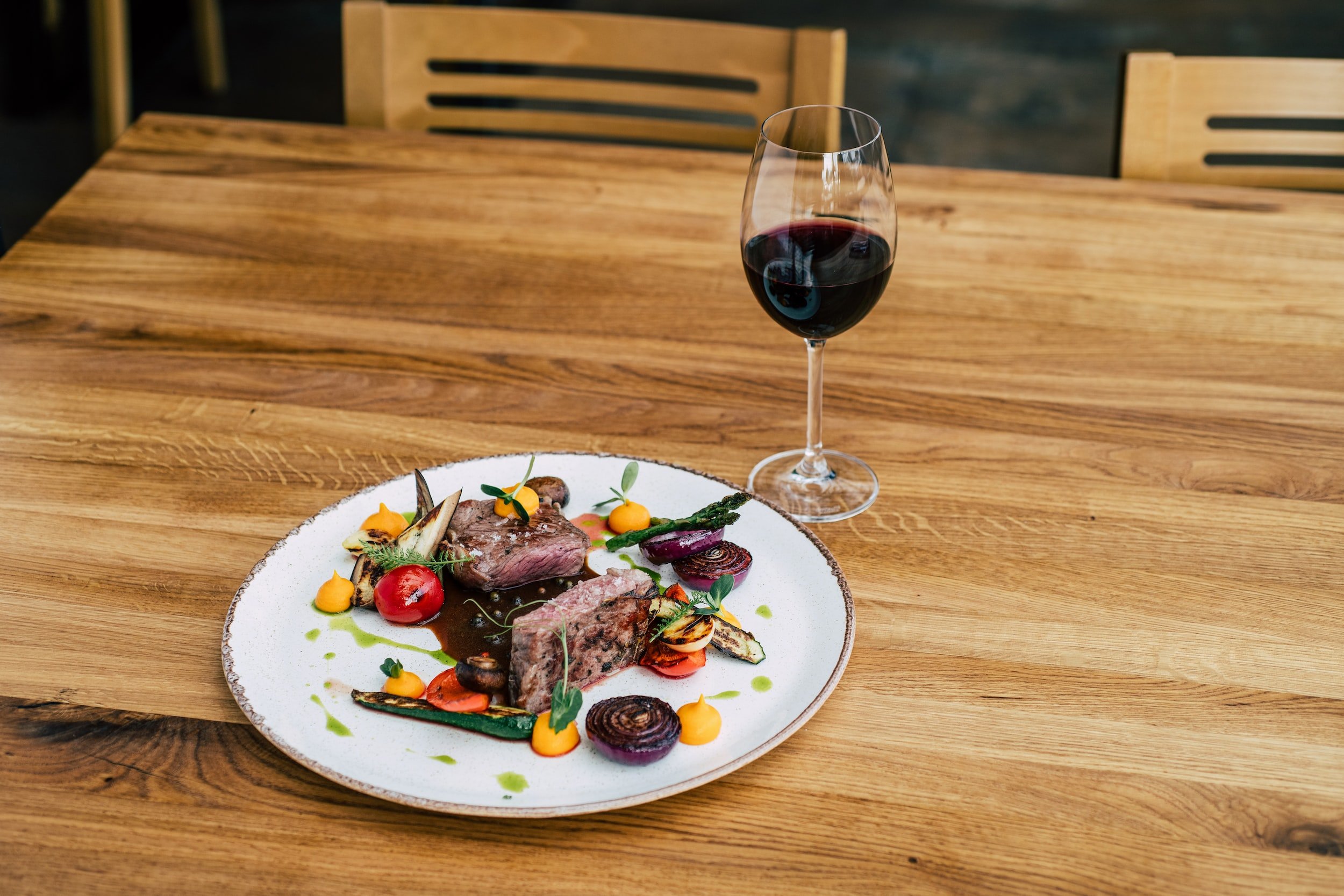 Zinfandel (pronounced zin-fan-del), originally a red Italian grape that's now closely associated with California wine, embodies the spirit of good strong red wines.
Zinfandel grapes need a long growing season and ripen unevenly, meaning that growers need to leave their grapes in their vineyard to make sure that all of the grapes in a cluster are at least minimally ripe – even if others are raisinated (shriveled). This means that Zinfandel grapes come into the winery with sky-high sugars that will translate into high alcohol, strong red wines. 
What regions make strong Zinfandels?
The region most associated as the spiritual home of old-vine Zinfandel in California is Lodi. 
The lower end of alcohol for a Zin from Lodi starts at 14% ABV, and most Lodi Zins will be 15% ABV and higher. Wowzer!
Looking for a unique Zinfandel? Try to find an Italian Primitivo, which is their name for Zinfandel. Primitivo wines are widely made in the southern boot region of Italy, where the hot Mediterranean sun creates powerful red wines.
What does Zinfandel taste like?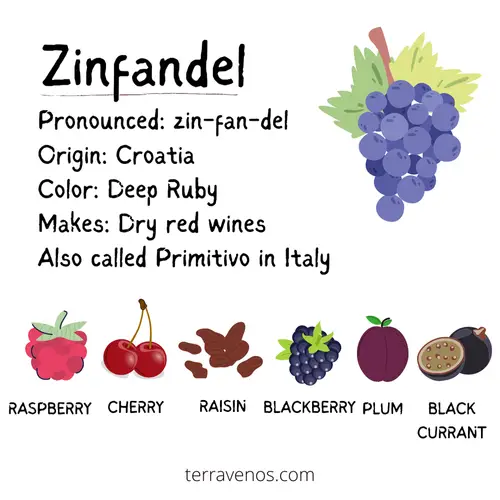 This full-bodied, strong red wine brings the full spectrum of black and red fruits – from blackberry and black plum to raspberry.
Expect these fruits to be jammy and even dried given that the grapes need to sit in the vineyard until fully ripe, soaking in all that sugary sunshine goodness. Zinfandels do well with oak, so you'll find cinnamon, cocoa, and warm baking spice in your wine.
Zinfandels have firm tannins on the upper end of the scale and acid levels towards the lower end of the scale (again, all of that sugar means lower natural acid in the grapes).
Helpful Tip: Here's everything you need to know about Zinfandel wines.
Strong red wine #2 – Warm Climate Cabernet Sauvignon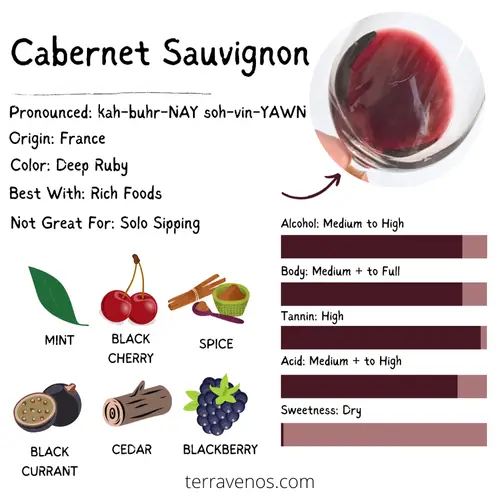 Of course, Cabernet Sauvignon will make any list that recommends strong red wines thanks to Cab's structured body and robust tannins. That said, Cabernet Sauvignon grows in cooler climates and warmer climates.
Cool climate Cabernet, like Bordeaux, makes medium alcohol wines with green mint flavors and crunchy black cassis.
If you're looking for a strong red Cabernet Sauvignon, then head to where the vineyards are hot.
Warm climate Cabernet Sauvignon will taste like ripe, jammy black cassis and blackberry, dried mint, mocha, and warm baking spice. These will be full-bodied, high alcohol red wines with medium acidity and medium to high tannins.
Powerhouse red wines.
What Cabernet Sauvignon to buy?
Look for Cabernet Sauvignon from Paso Robles, for example, or a generic 'California' Cab, which typically sources grapes from the scorching Central Valley. It's not atypical to find Cabernets from Paso with 14%+ ABV, and 15% seems to be the norm.
Here's a full guide to Cabernet Sauvignon wine.
Other warm growing regions for Cab include Washington's Columbia and Yakima Valleys, and Chile's Central Valley. 
Strong red wine #3 – Syrah or Shiraz
Syrah, or Shiraz as they call it in Australia, grows around the world as the perfect example of climate influences wine style. In cooler growing regions, Syrah will have crisp black fruit notes, high tannins, strong acid and an almost tight quality to the wine. When grown in warmer climates, like Paso Robles, the Central Valley, Argentina, Italy's coastline, and Southeast Australia, Syrah delivers a robust wine that's like no other. 
To better understand Syrah's stylistic differences, find a French Hermitage or Cote Rotie (Syrah) and a Barossa or Paso Robles Syrah. Open the bottles and do a side-by-side tasting. 
Helpful Tip: Wine flights, or curated samplings of different wines, are probably one of the best ways to develop your tasting skills. Check out this fun post for 16 wine flight ideas you can try tonight!
What's Syrah wine taste like?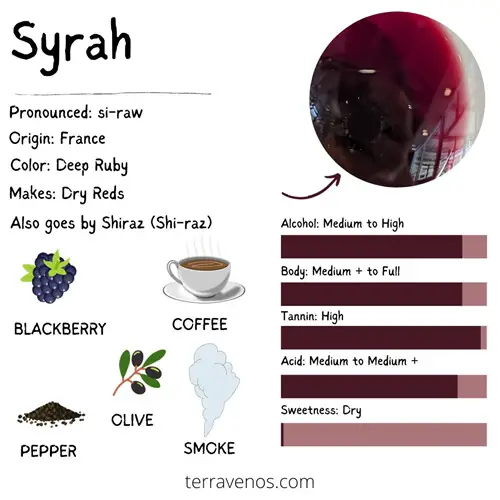 Among the darkest, and fullest-bodied wines, warm-climate Syrah has complex flavors of black fruit, black pepper, and olive.
Here's a full guide to Syrah wines.
Syrah's typically see time on oak to help tame them, so you may also taste mocha, chocolate, tobacco, or smoke. Syrah's ink black in color with high tannins, high acid, and high alcohol. In my opinion, Syrah's probably one of the best strong red wines that's widely available in all markets. Cheers to that!
Discover More:
Syrah vs Merlot
Syrah vs Malbec
Strong red wine #4 – Petite Sirah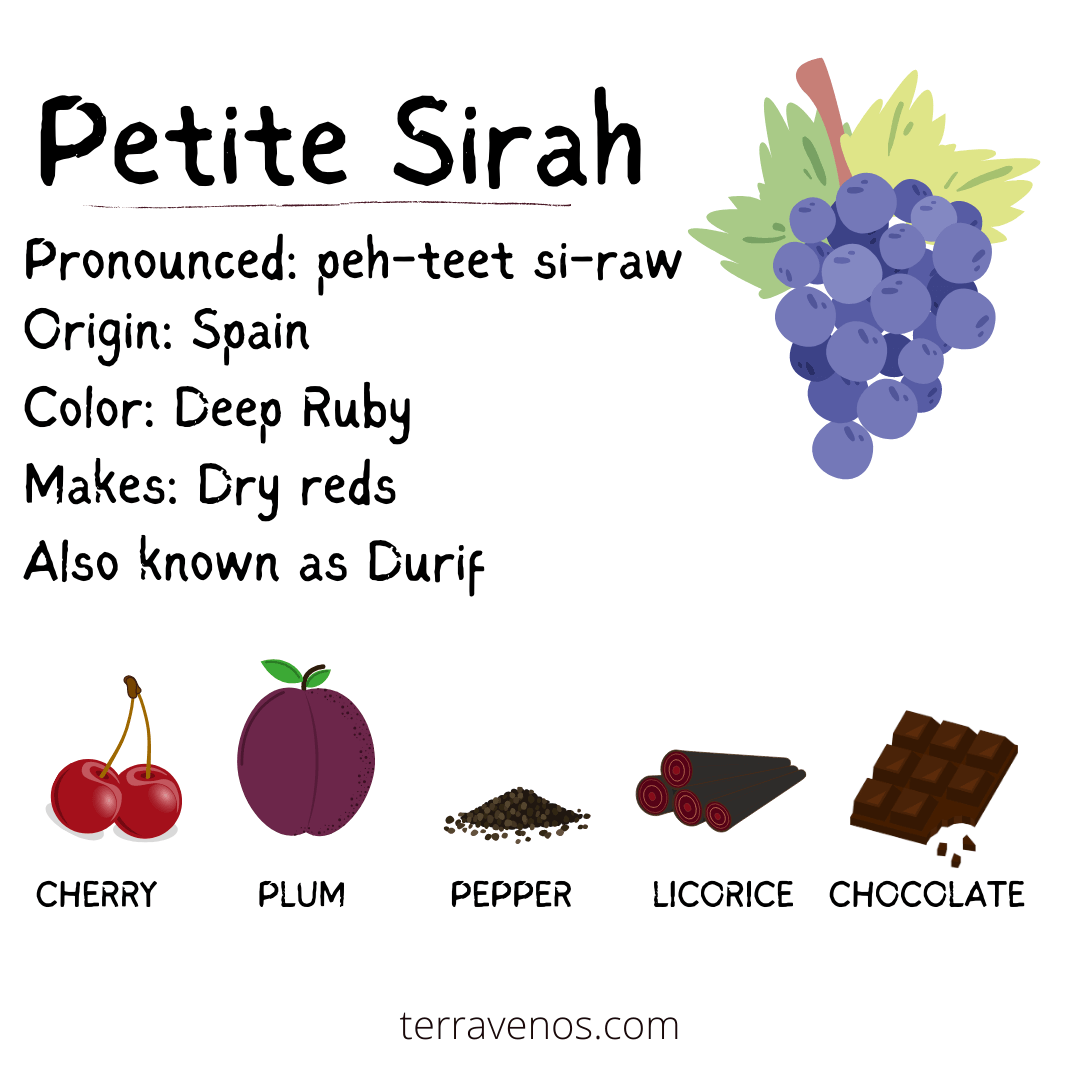 Petite Sirah, known as Durif in other parts of the world, is typically used as a blending grape to help deepen the color and tannin of other wines, which gives you a clue about this little grape's latent super power.
Petite Sirah makes deeply-colored, dry, good strong red wines with high tannins, a full body, and medium acid. These wines regularly fall above 14% ABV, and you'll find 15%+ ABV Petite Sirah wines without any problem. 
Petite Sirah flavors include black plum, blueberry, dark chocolate, and black pepper. 
Quick Wine Fact: Despite its name, Petite Sirah isn't the same grape as Syrah. However, Syrah's actually one of the parents of Petite Sirah, the other is Peloursin (both French grapes). 
What Petite Sirah should you buy?
Petit Sirah isn't as mainstream as Cabernet Sauvignon or Zinfandel, for example, so you may need to go to a local bottle shop. Many California producers bottle single-varietal Petit Sirah, and the wine seems to be popular with boutique producers if you're wine tasting.
Look for Petite Sirah from El Dorado County, Lodi, and the Central Valley in the US. Outside of the US, look for wines made using Durif.
Strong red wine #5 – Alicante Bouschet
Like Petite Syrah, Alicante Bouschet's primary role is as a blending grape to add color, alcohol, and tannin to wines in need of a little moral support. 
Fun fact: Alicante Bouschet's (pronounced al-ee-kahn-teh boo-shay) a teinturier grape, meaning that the berry pulp is red instead of white. The dark berry pulp and the red berry skins craft deeply pigmented, teeth-staining strong red wines.
What does Alicante Bouschet taste like?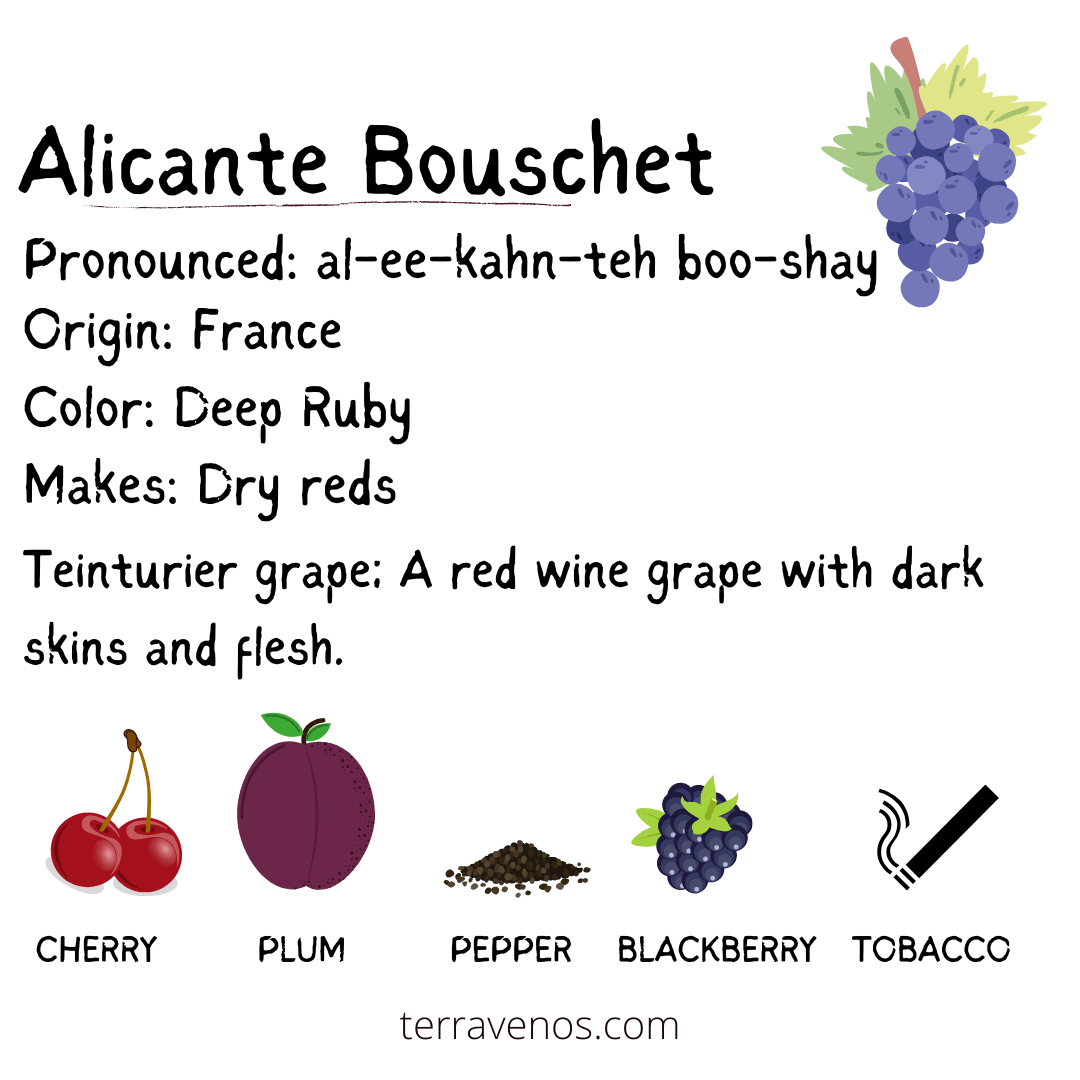 Alicante Bouschet wines are dry, full bodied strong red wines with medium to high tannins and medium acidity. The wine has flavors of blackberry, bramble, black cherry, black plum, black pepper, and sweet dried tobacco.
This is a wine in need of meat – like maybe grilled mastodon. Hear me roar! Alcohol – 15% is normal. 
Where to buy Alicante Bouschet?
Again, because Alicante Bouschet's main role as a wine grape is as a blending partner, you'll need to go to a specialty wine shop or winery to find a bottle of this blockbuster red.
In California, you'll find Alicante Bouschet in the Central Valley, Paso Robles, Lodi, and El Dorado – all of those hot locales mentioned earlier. These brawny reds are well worth seeking out if you want a wine with weight.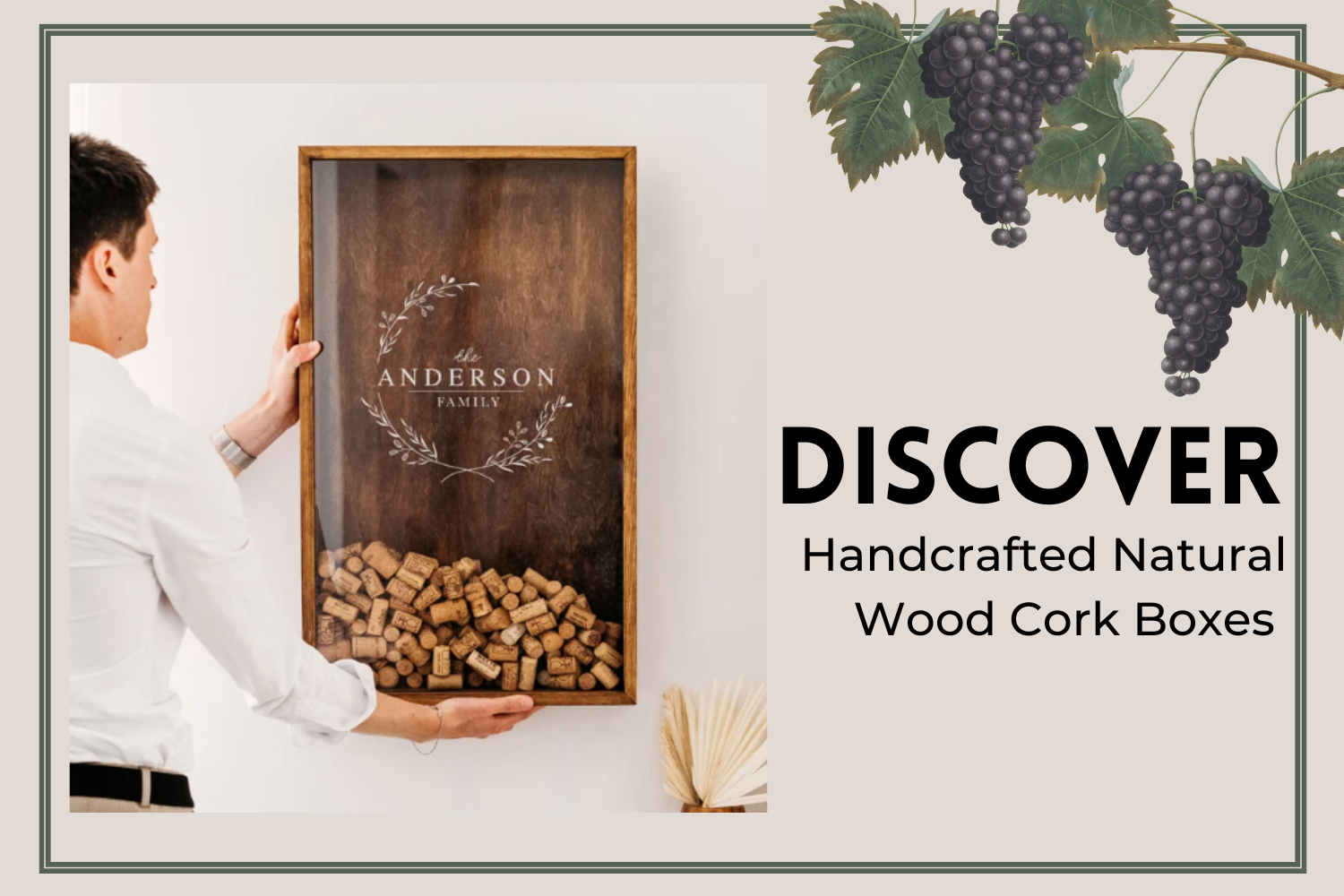 A strong red wine #6 – Mourvèdre
Mourvèdre (pronounced more-ved), better know in Spain as Monastrell and Mataro, is the 'M' in GSM wine blends – Grenache, Syrah, and Mourvèdre. Historians believe Mourvèdre to have originated in Spain, and today you'll find the most interesting single-varietal bottlings coming out of Valencia and Catalonia. 
Here's a complete overview of Mourvedre wine.
What does Mourvèdre wine taste like?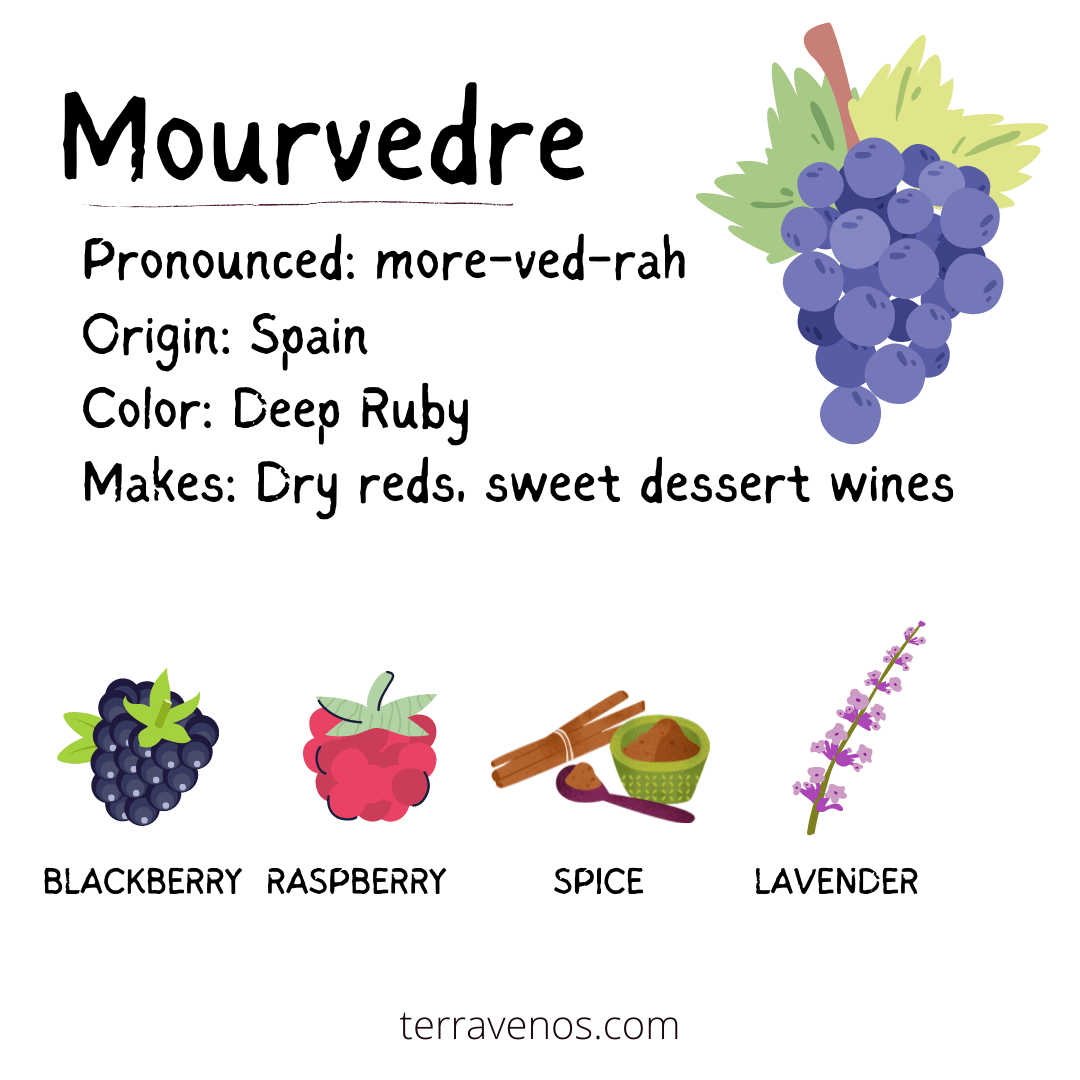 Mourvèdre and Monastrell are full-bodied, high tannin, and often high alcohol red wines with medium acidity. Expect dark black fruits, like blackberry and cherry, as well as an explosion of purple floral notes and spicy black pepper.
You'll likely detect vanilla, cocoa, mocha, jerky, and leather from aging regimens. Mourvèdre has a rustic, earthy quality to it similar to a Cabernet Franc (Chinon AOC), but with more power in every sip. 
Where to buy Mourvèdre?
Look for Mourvèdre at a bottle shop that carries a range of Spanish wines; it will likely have one or two bottles. Spanish wines continue to represent excellent quality for value, so you'll be able to pick up a perfectly quaffable bottle of Mourvèdre for between $15 USD – $20 USD. 
A strong red wine #7 – Touriga Nacional
The flagship red wine grape from Portugal, Touriga Nacional (pronounced tore-ee-gah nah-see-oh-nahl) finds its way as a main grape for Port blends, but also high-octane, strong red wines.
Tourigal Nacional has tiny berries, increasing the skin-to-juice ratio which results in deeply pigmented wines. Most Touriga Nacional grows in the Douro region of Portugal for Port wines, but the grapes planted in other regions of Portugal for dry red wines.
What does Touriga Nacional wine taste like?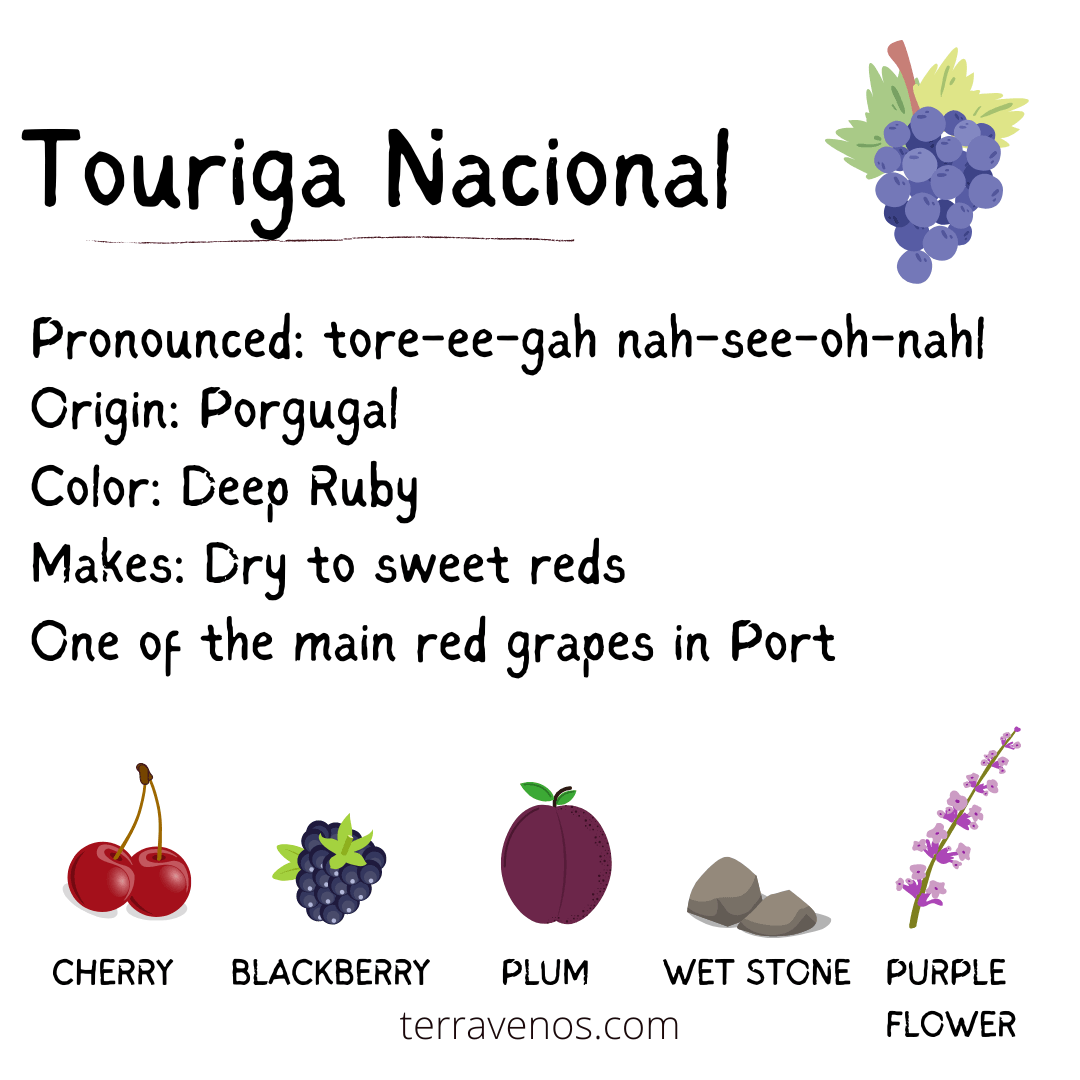 Prepare your palate! Touriga Nacional makes full-bodied, high tannin, high acid, high alcohol red wines. The grape is something of a chameleon, delivering red and black fruits, purple flower, and an earthy wet stone note. 
Where to buy Touriga Nacional?
Again, this is another wine to seek out at your friendly wineshop.
Unfortunately, most dry Portuguese red table wines are blends by tradition. This means that you may have trouble finding single varietal bottles of 'Touriga Nacional'.
If you find one that's 100% Touriga Nacional, grab it!
And keep reading those labels. Produces put the blend percentages, so find one made with a majority of this impressive grape. 
Here's a full Touriga Nacional wine guide.
Good strong wine #8 – Touriga Franca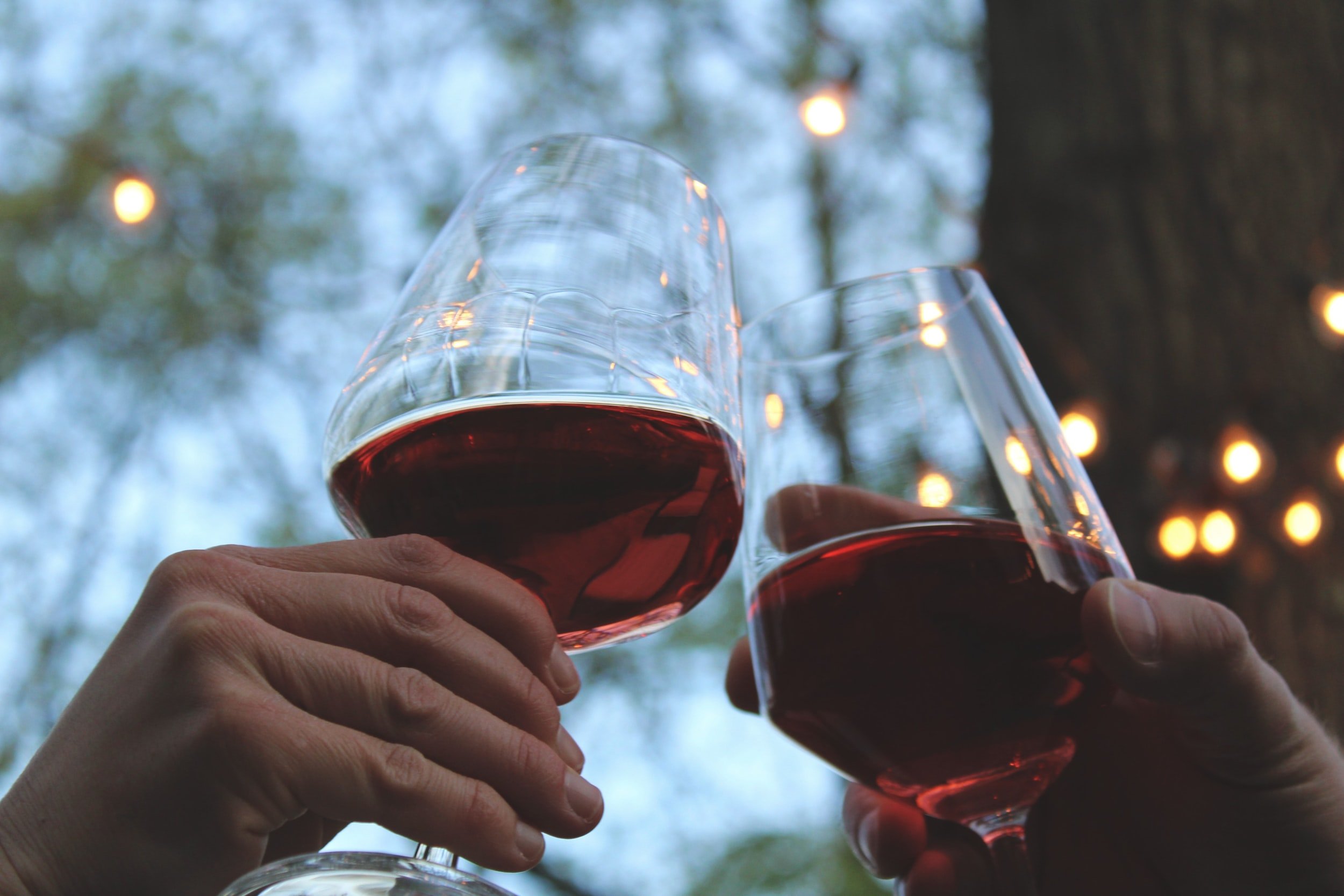 Touriga Franca (pronounced tore-ee-gah frahnk-ah), the other Portuguese powerhouse red grape variety worthy of the title "strong red wine", also grows in the Douro region where Port houses use it for their fortified wines. Touriga Franca's actually the child grape of Touriga Nacional, so there's a family relation. 
Discover more on Touriga Franca here.
What does Touriga Franca taste like?
Touriga Franca wines are slightly more approachable than Touriga Nacional, with medium-high tannin, acid, and body, but delivering high alcohol wines thanks to the sun-baked Douro Valley.
Touriga Nacional has red and black fruit, like pomegranate and red cranberry along with black cherry and blackberry. The wine has notes of peppercorn, red flower, and graphite, giving it a lovely, earthy bouquet. These are dense wines with intense aromatics.
Where to buy Touriga Franca wines?
You may be able to find single varietal Touriga Franca bottles, but Portuguese winemakers look to this grape to boost blends. Look for dry red table wines from the Douro region and read the blend percentages.
You're sure to find a Touriga Franca-dominant blend without too much effort!
Good strong red wine with high tannins #9 – Baga
One more Portuguese grape worthy of the strong wine title is Baga. Baga grapes grow on the coastline of Portugal. They have tiny berries and tons of tannin.
Baga was actually used to increase the tannin and flavor profile of Port illegally in centuries past, which hints at its potential. It's long been a go-to blending grape, but boutique producers now recognize its potential as a single varietal wine worthy of its own place on your table.
Helpful Tip: Dive into the history of Baga and its many different styles with this post on Portugal's under-the-radar Baga wine. 
What do Baga wines taste like?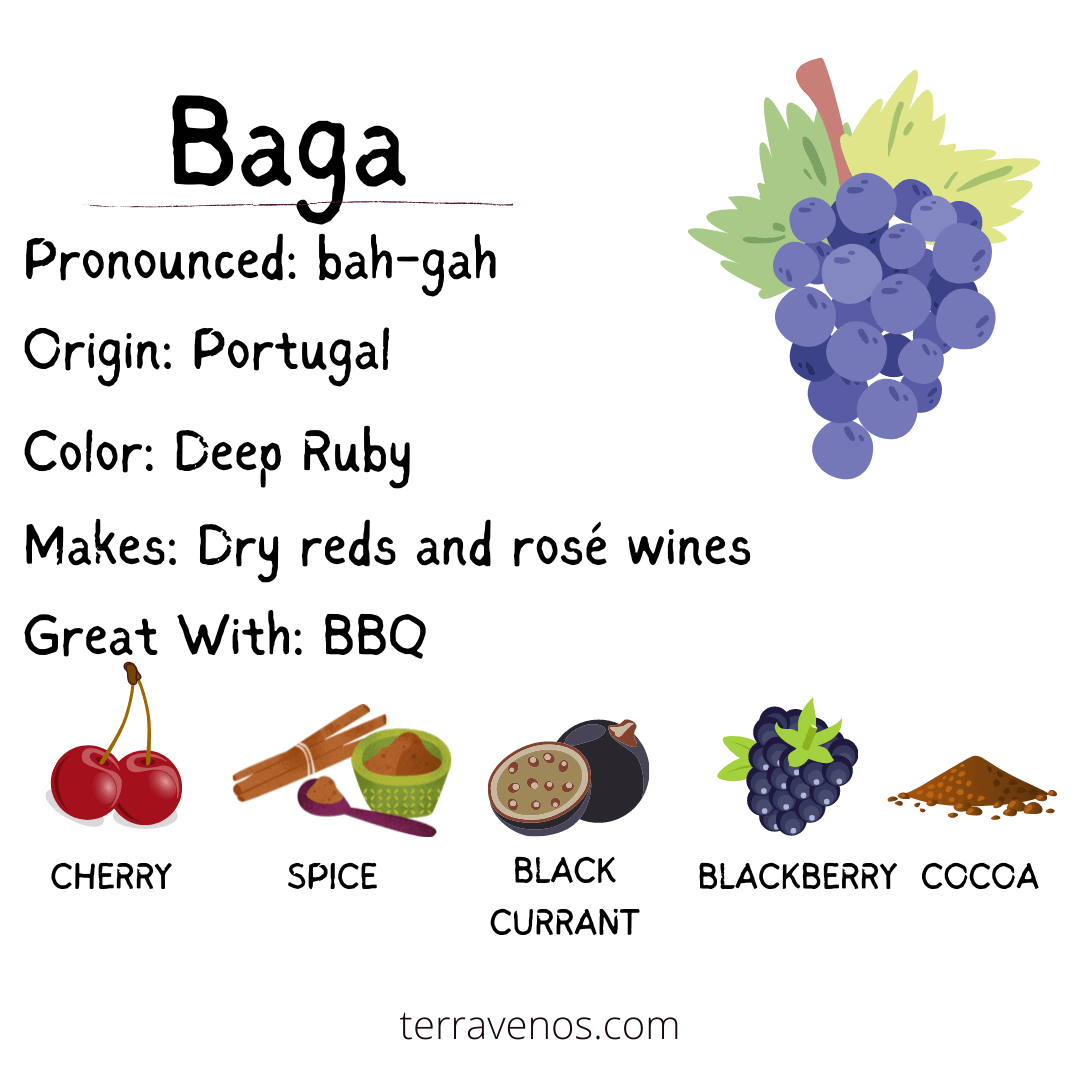 Baga wines come in a range of styles, from friendly, light rose wines, to fruit-forward dry reds, to domineering full-bodied reds.
This last category is the strong red wine you're looking for. Full-bodied Baga wines are inky black with high tannin and acid levels. Baga has red cherry, black currant, spice, and cocoa notes. Most full-bodied Baga wines will have medium alcohol, but you may find exceptional bottles with high ABV. 
Good strong red wine with high tannins #10 – Tannat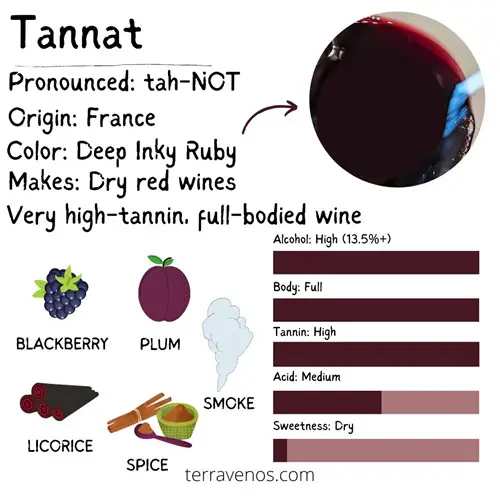 If you've never heard of Tannat wines (pronounced tah-not), it wouldn't be a surprise. The main country responsible for growing and crafting Tannat is Uruguay, which makes these wines geographically remote in the wine world. 
What does Tannat wine taste like?
As the name implies, Tannat wines have a reputation as good strong red wines with rasping tannin thanks to the grape's thick skins. Tannat wines are full-bodied, medium to high alcohol, and medium tannin.
They taste of rich black fruit, like blackberry and plum, black licorice, smoke, and a note of cardamom and warm spice.
History in Your Glass: New to Tannat? Check out this quick post on the curious history of Tannat wine and how it got to Uruguay, of all places.
Where do you buy Tannat wines?
Seek out a good bottle shop to get your hands on a Tannat wines. In Uruguay, it goes by the name Harriague, so you may find a wine under this pseudonym. In France, red wines from Madiran AOC are made with Tannat grapes and will have more red fruit qualities, like raspberry.
In the US, plantings of Tannat grapevines are minuscule, so you'll want to seek out boutique wineries along the Central Coast, Paso Robles, and El Dorado. 
If there's any doubt that there's a red wine strong enough for your liking, then consider Tannat your challenge wine.
Bonus – Strong red wine… sweet? Yes! #11 – Port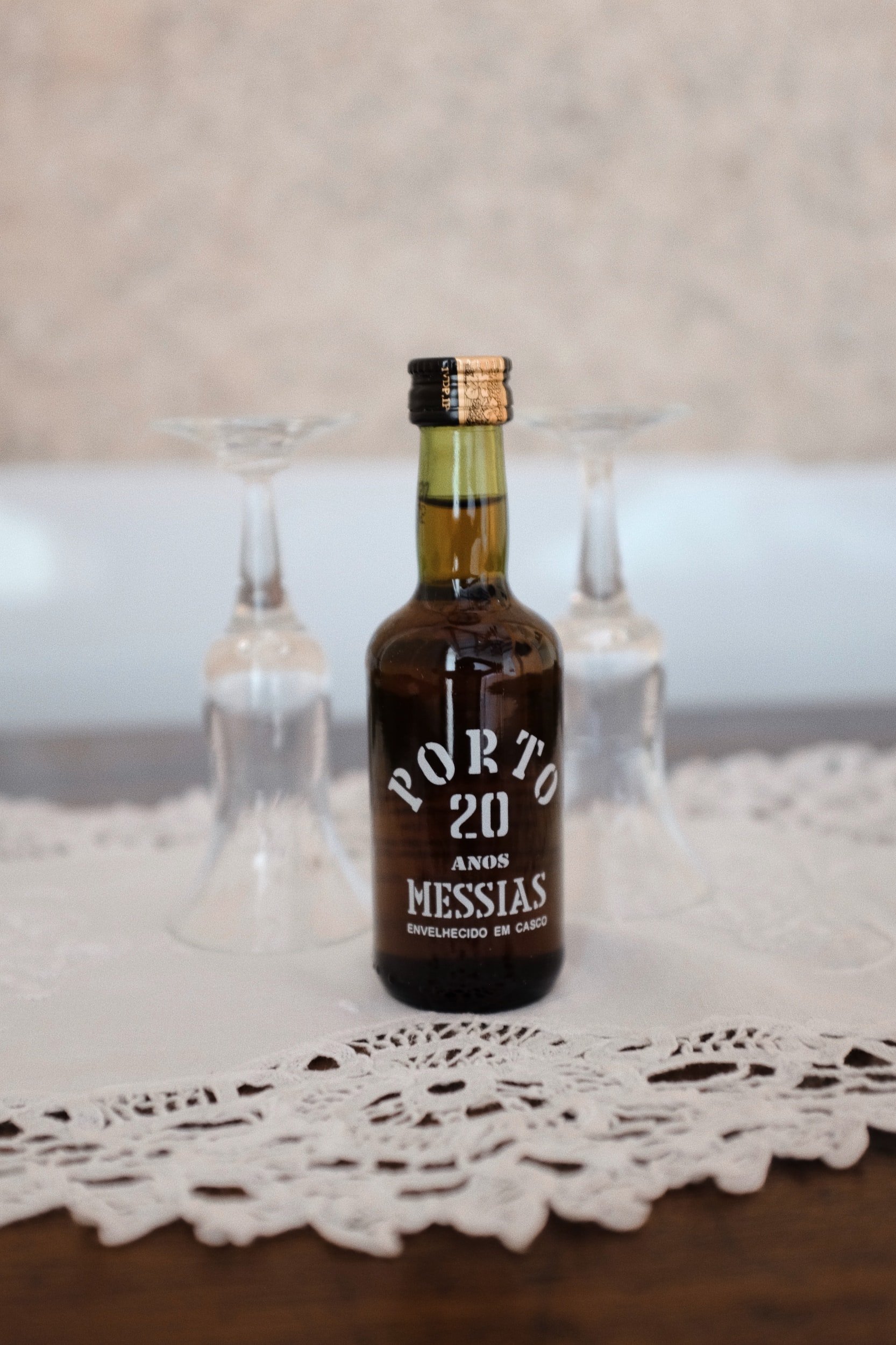 Not all strong wines need to be dry. Port, a blend wine made with several different Portuguese grape varieties, including Touriga Franca and Touriga Nacional above, offers power and pleasure.
Ports must be a minimum of 19% ABV and a maximum of 22% ABV, making these tipple wines. Port wines will always be sweet. 
What does Port taste like?
Port, a fortified dessert wine, has flavors of red and black fruit, like blackberry, black cherry, strawberry, and raspberry. You'll find notes of licorice, chocolate, dried fruit, and maybe even a little spice, like cinnamon.
Port's high alcohol, full-bodied, and cloyingly sweet. But, Port will have medium to high levels of acid, offering some respite to your palate, along with chewy tannins.
Helpful Tip: Here's a post to get you started on Port wine basics that you need to know.
What Port should you buy?
If you're not sure where to begin with Port, or haven't ever purchased a bottle, here are three simple categories to get you started:
Ruby and Tawny Ports are both entry-level wines. You'll notice a spirity quality to them that can be a little harsh. 
For a better-quality look for Ruby Reserve or Tawny Reserve, still affordable but with smoother spirits and more intensity. 
For wine-lovers able to spend a little more, seek out an age-indicated Tawny Port (clue: it will have a year on the bottle, like 10 year-old). Age-indicated Tawny Ports can be intoxicating brews – strong red wines worthy of fueling intellectual revolutions. 
How to pair strong red wines?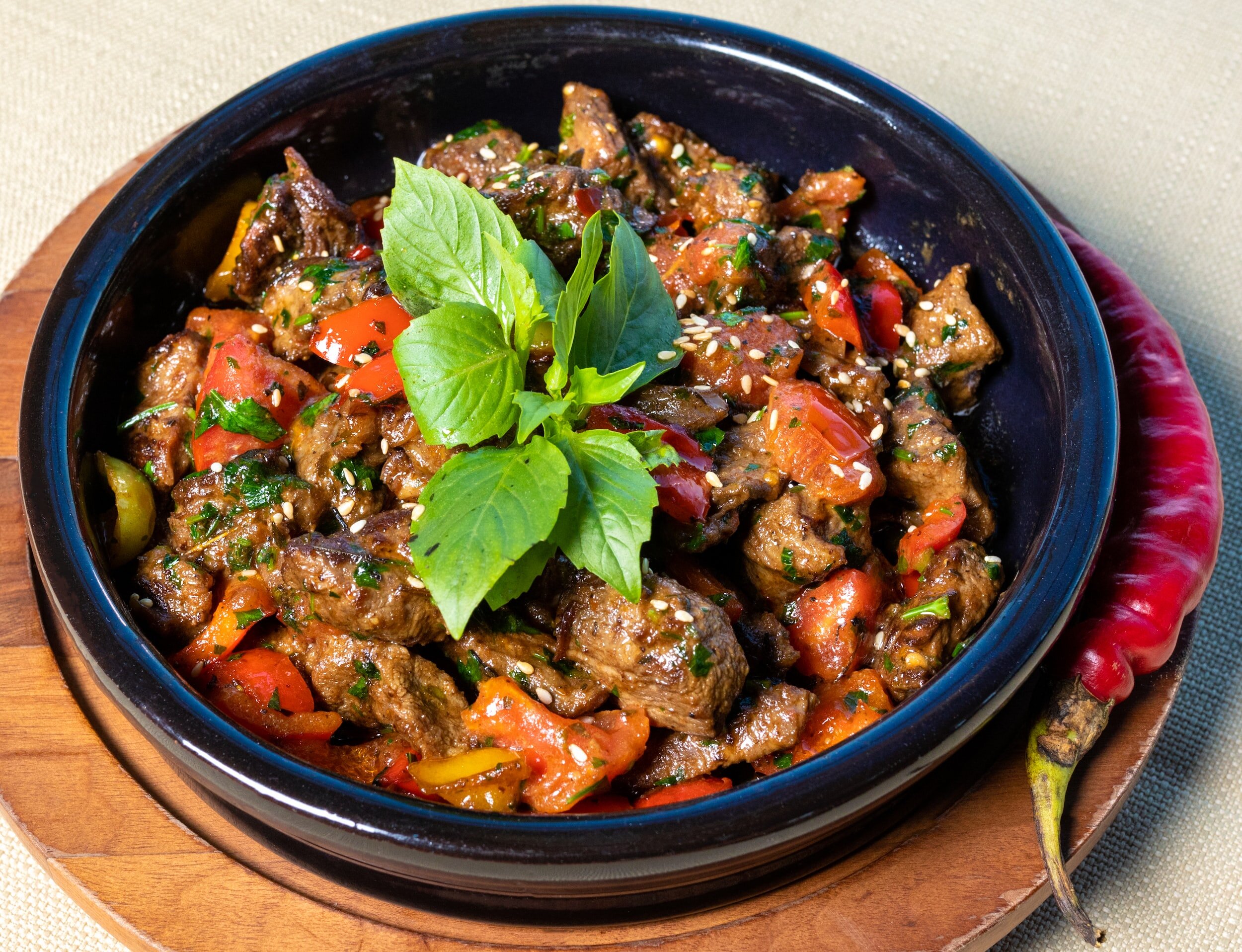 I'm a firm advocate for drinking whatever you want, whenever you want, but strong red wines are one of those wine categories where it can be helpful to have a few guidelines for food and wine pairing.
Recommendation #1 – Don't drink these wines without some kind of food. The high tannin nature of these wines will actually bind with the saliva proteins in your mouth. This makes your mouth feel like sandpaper and dries out your tongue. Not the most pleasurable wine experience.
Recommendation #2 – Pair your red wine with proteins and foods rich in amino acids. The tannins in the wine will bond with the fat, proteins, and amino acids in the food and act to cleanse your palate, instead of drying it out. Magic.
Recommendation #3 – Stay away from chili heat. High alcohol wine exacerbates the chili burn in foods. Your chili mac or red pepper flakes may inadvertently set your mouth on fire if you take a sip of that beloved strong red wine.
Cautionary Tale: I remember going to a lovely meal with a friend several years ago. He brought an expensive bottle of high-alcohol Syrah to share. Unfortunately, we had a spicy, tomato-based seafood dish. We didn't enjoy the wine (which should have been delicious) and we didn't enjoy the meal (our mouths were smoldering). 
What Strong Red Wine Will You Try Tonight?
This list of big red wines gives you a few mainstream options that you can find anywhere you buy your wine, like Shiraz, Zinfandel, and Cabernet Sauvignon.
Unique bottlings, like Touriga Nacional, Tannat, and Baga, you'll definitely need to visit a specialty wine shop – but that's always an adventure!
These 11 best strong red wines are waiting for your glass!
Thirsty for more?
You came looking for strong red wines, but you might also be curious about light red wines…some you probably know, but I'm guessing there may be 1 or 2 new grapes on this list.
I love discovering curious twists in the history of wine. Check out that post on the history of Baga. It actually helped launch the popularity of wine in the US Post WWII. Who knew?