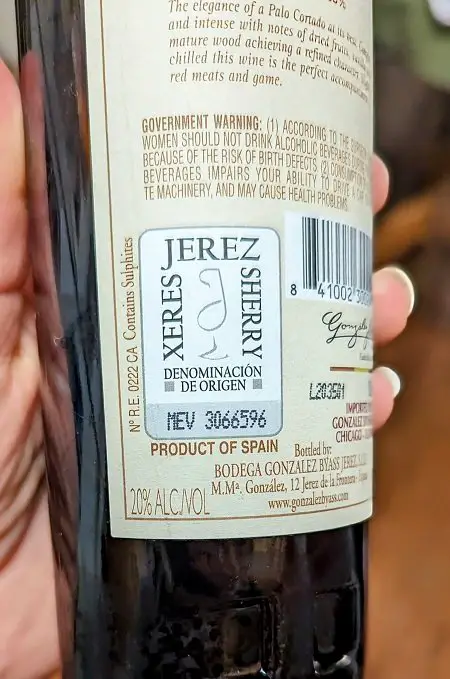 If you're new to Sherry wine, then you're in the right place! The best way to learn about Sherry is to taste these truly unique wines.
A great way to learn about Sherry is to do a mini-tasting flight that includes different sherry styles. Look for a Fino, Amontillado, an Oloroso, Cream, and Pedro Ximenez (PX) Sherry to experience the core Sherry styles. Taste them in this order, dry to sweet, and you'll have a good idea of what Sherry wines taste like.
What Is Sherry Wine?
Sherries are fortified wines. The base wine starts out with an ABV of 11%-11.5%. Wine spirits get added to the base wine for a final ABV of around 15%-17%. In comparison, a typical medium alcohol table wine sits between 12%-14% ABV.
Why Sherry Wine's Special
Hailing from Andalucía in Southern Spain, the winemaking practices used to craft Sherry are as diverse and unique as the wines themselves.
Palomino Fino, a white, fairly neutral, low-acid grape that serves as the backbone for most Sherries, finds itself well-adapted to the warm Mediterranean climate.
The grape's relatively neutral profile allows these wines to take on incredibly complex flavors and aromas from different winemaking techniques, ranging from toffee, leather, salt, and citrus.
Helpful Tip: Here's a comprehensive post that goes into detail on how Sherry wine's made – long, but a great overview if you're curious about this unique wine.
Why Did Sherry Lose Popularity?
Historically, fortified wines played a feature role in the wine export business – more so than regular table wines.
Regular table wines tended to oxidize and turn to vinegar once removed from the barrel because winemakers and distributors lacked the proper technology for bottling, shipping, and storing these wines.
Higher alcohol levels along with deliberate oxidation through the winemaking process meant that Sherries were virtually indestructible and perfect for export markets.
So popular were these wines, that Sir Francis Drake, a British privateer, naval officer, and slave trader, sacked the port of Cádiz in southwestern Spain in 1587.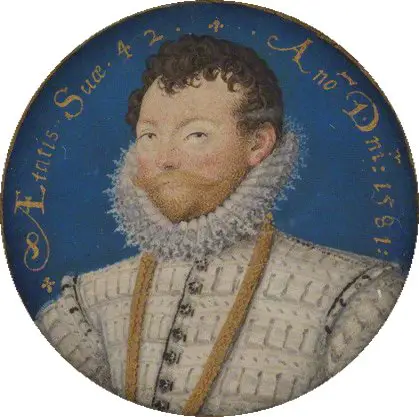 Drake returned to the English court with some 3,000 barrels of Sherry in his ships' holds.
Looting Cádiz would prove fruitful for the region, though I doubt the citizens of Cádiz could foresee anything good coming from their misfortune.
The courtiers of England developed a taste for Sherry, and, being the trendsetters of their day, popularized the wine.
Sherry exports to England grew exponentially over the next 200 years.
How Do You Drink Sherry?
Sherry is not a quaffing wine.
Their distinctive flavor and aroma profiles set them apart from table wines. These are sipping wines that are best served with thoughtfully paired foods.
As I'm sure any 16th century British courtier would attest, an afternoon exploring Sherry will be well-rewarded with a memorable experience.
Here are three classic Sherries to get you started.
Tasting Notes: Amontillado, Oloroso, P.X.
Gonzales Byass 'Viña AB 12 Años' Amontillado Sherry
Amontillado Sherries go through a fascinating aging regimen. Made with the white Palomino Fino grape, the wine is vinified and put into huge barrels, called butts, that hold 600 liters.
These barrels are only filled ⅚ full to allow for a biological film of yeast, called flor, to develop.
The yeast consumes the wine's alcohol, imparting nutty aromas.
After a period of time, the wine is fortified, typically with a neutral grape spirit, which kills off the flor, and is left in contact with the air to allow it to oxidize.
Oxidation creates tobacco and hazelnut aromas.
These are dry wines.
The Gonzales Byass Amontillado has a clear, medium gold color of medium depth. The aromas are clean with pronounced intensity. The first aromas out of the glass are a blend of dried raisin, toasted almonds and hazelnut, and candied stone fruits, along with some salinity and hints of honey.
The alcohol level is medium for a fortified wine, at 16.5% (16.5%-18.4% is considered medium), along with a medium body. The hazelnut profile sings in the flavor profile. The finish is medium plus, with a nice tang. 
This is a nicely flavored, well-structured Amontillado Sherry presenting a classic dry Sherry profile. This wine is drinkable now and will be delicious for many years to come. 
Recommended Pairing: walnuts and dried apricots
Gonazels Byass 'Alfonso' Oloroso Sherry
Similar to the Amontillado Sherry, Oloroso Sherries use the white Palomino Fino grape.
The base wine is fortified to a minimum of 17%, which is too high for the Flor to survive. These wines only go through oxidative aging. 
This wine is clear, medium amber color of medium depth. The aromas are clean with a pronounced intensity of honey, citrus rind, walnuts and hazelnuts. The alcohol level is medium fortified to 18%.
The flavor profile has nice acidity with hints of caramel, toasted almond, toast (from oak), and again honey notes. This is a dry wine with medium finish and a gentle kiss of vanilla at the end. 
I imagine sitting on a patio in the late summer under a shaded arbor, sipping the Alfonso Oloroso Sherry with no plans for tomorrow.
Recommended Pairing: rich meats and stews
Alvear 'De Añada' P.X., Montilla-Moriles 2015
PX – short for Pedro Ximénez – is a low acid white grape.
Grown in several regions of Southern Spain, PX shines in the Montilla-Moriles DO, where production focuses on fortified sweet wines.
PX grapes can be used to back-sweeten other Sherry styles, or as a single varietal dessert wine.
Pedro Ximenez Sherries are some of the sweetest wines in the world!
The De Añada PX is clear, and deep amber in color with pronounced intensity of caramel, maple, toffee, vanilla, dried fig, toasted hazelnut, candied citrus peel, and a hint of salinity.
This is a full-bodied dessert wine with low acidity and low alcohol for a fortified wine (16% ABV). The flavor profile is rich with candied walnut, toffee, and maple. This wine has a long finish that ends with a surprising tang.
Recommended Pairing: drizzle over vanilla bean ice cream
Thirsty for More?
Here's a more in-depth look at Amontillado Sherry, if you're interested in checking it out (I like it so much, that it gets its own post. I'm biased.)
Do you love Spanish wines? Check out this post on 8 Spanish Red Wines you should definitely try.