Merlot Price Ranges
| Merlot Category | Price Range (USD) |
| --- | --- |
| Entry-Level | $4-$10 |
| Mid-Priced | $10-$15 |
| Premium | $15-$20 |
| Super-Premium | $20-$30 |
Shopping tip: Look for wine sales to discover higher-quality Merlots that fit within your budget.
If you're shopping for Merlot wine, good for you! Merlot's a personal favorite and Merlot wine price is, for the most part, connected directly to quality.
A good price for entry-level Merlots will cost $4-$10 USD, mid-priced Merlot bottles cost $10-$15 USD, premium Merlots cost $15-$20 USD, and super-premium Merlots will cost between $20-$30 USD. You can shop wine sales to find higher-quality Merlot wines while sticking to your wine budget.
Here's what you need to know about buying Merlot and what's a good Merlot wine price.
What is Merlot wine?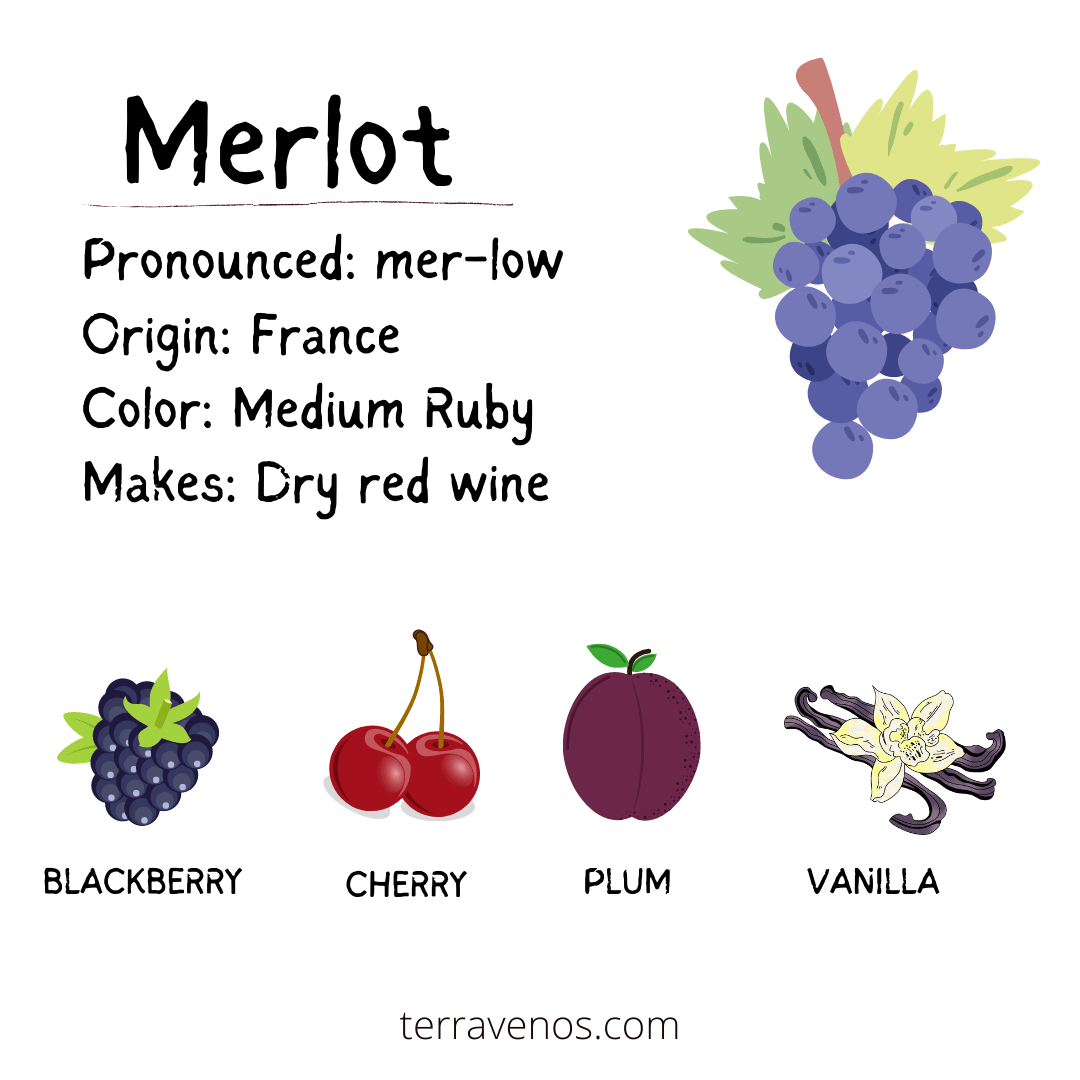 Merlot is a dry red table wine first cultivated in the Bordeaux region of France. Merlot crafts smooth, medium-tannin reds with a pronounced core of red plum and blackberry notes. Often described as velvety and plush, Merlot makes an excellent wine for newer wine drinkers who may find powerful, astringent tannins in wines like Cabernet Sauvignon off-putting.
Helpful Tip: Tannins are that drying sensation you feel in your mouth when you drink red wine. Here's a 30-second tasting tip on how to taste wine tannins.
Merlot wines have what's called an "affinity" for oak, meaning that the wine's plush profile works well with flavors from oak barrels like vanilla, toast, and warm baking spice.
How popular is Merlot wine?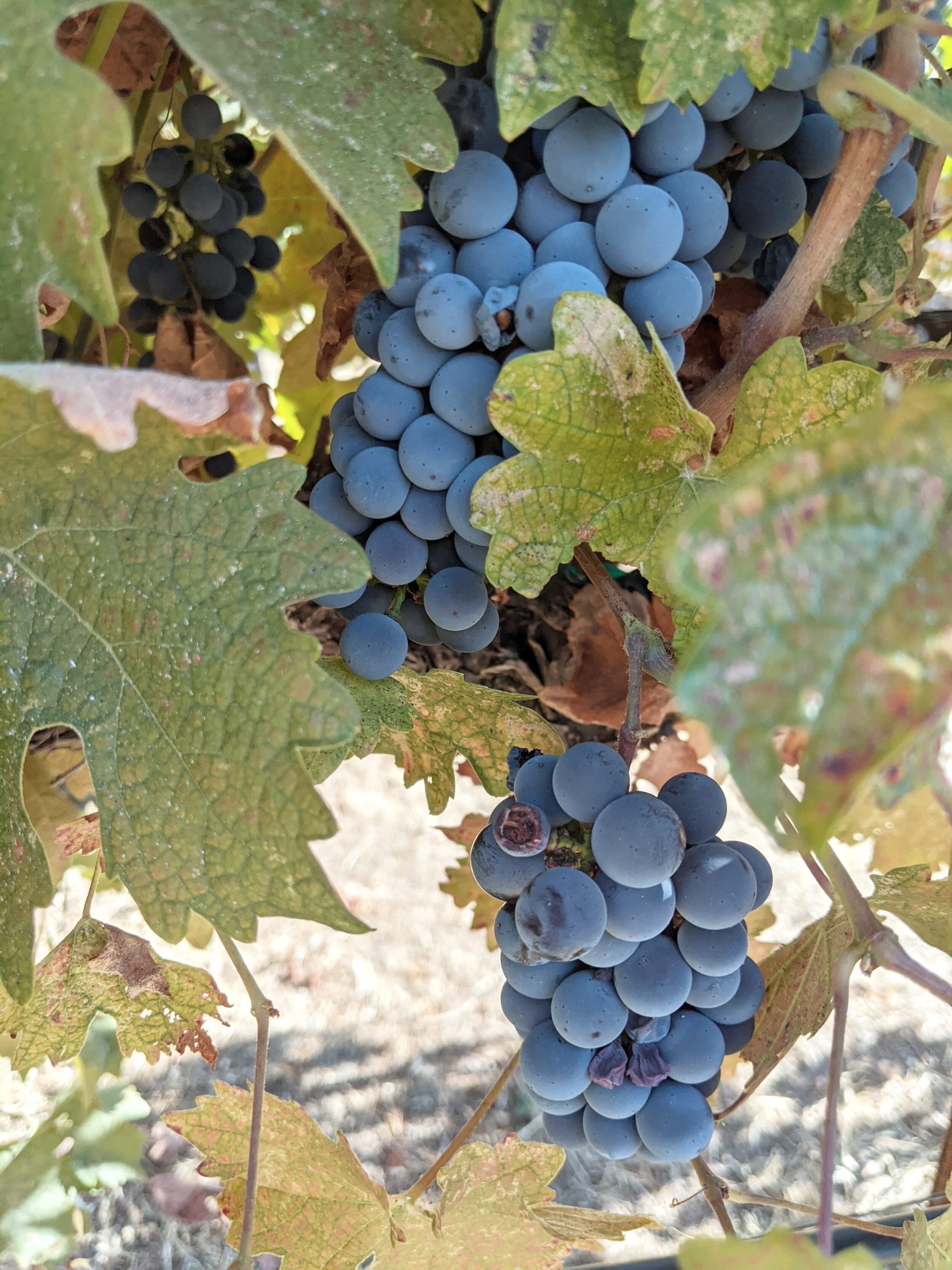 Merlot is one of the most widely planted red grapes grown around the world, but it isn't the most popular red grape.
In California, Merlot made up 5% of all wine grapes harvest in 2022. By contrast, Cabernet Sauvignon made up 15% of the total harvest, Zinfandel accounted for 8%, and Pinot Noir accounted for 6.4%.
Helpful Tip: Every year, the US Department of Agriculture publishes the Crush Report. Here's a link to the government website where you can download all kinds of wine-related data (external link).
Merlot used to be more popular, but recent wine-drinking trends have led to growth in Cabernet Sauvignon and Sauvignon Blanc.
Despite these trends, Merlot makes excellent blending wines to soften out the more structured and powerful Cabernet Sauvignon, and as a delicious dry red table wine in its own right. 
But how do you know what's a good price to pay for a bottle of Merlot wine? Here's what you need to know.
4 Factors Affecting Merlot Wine Price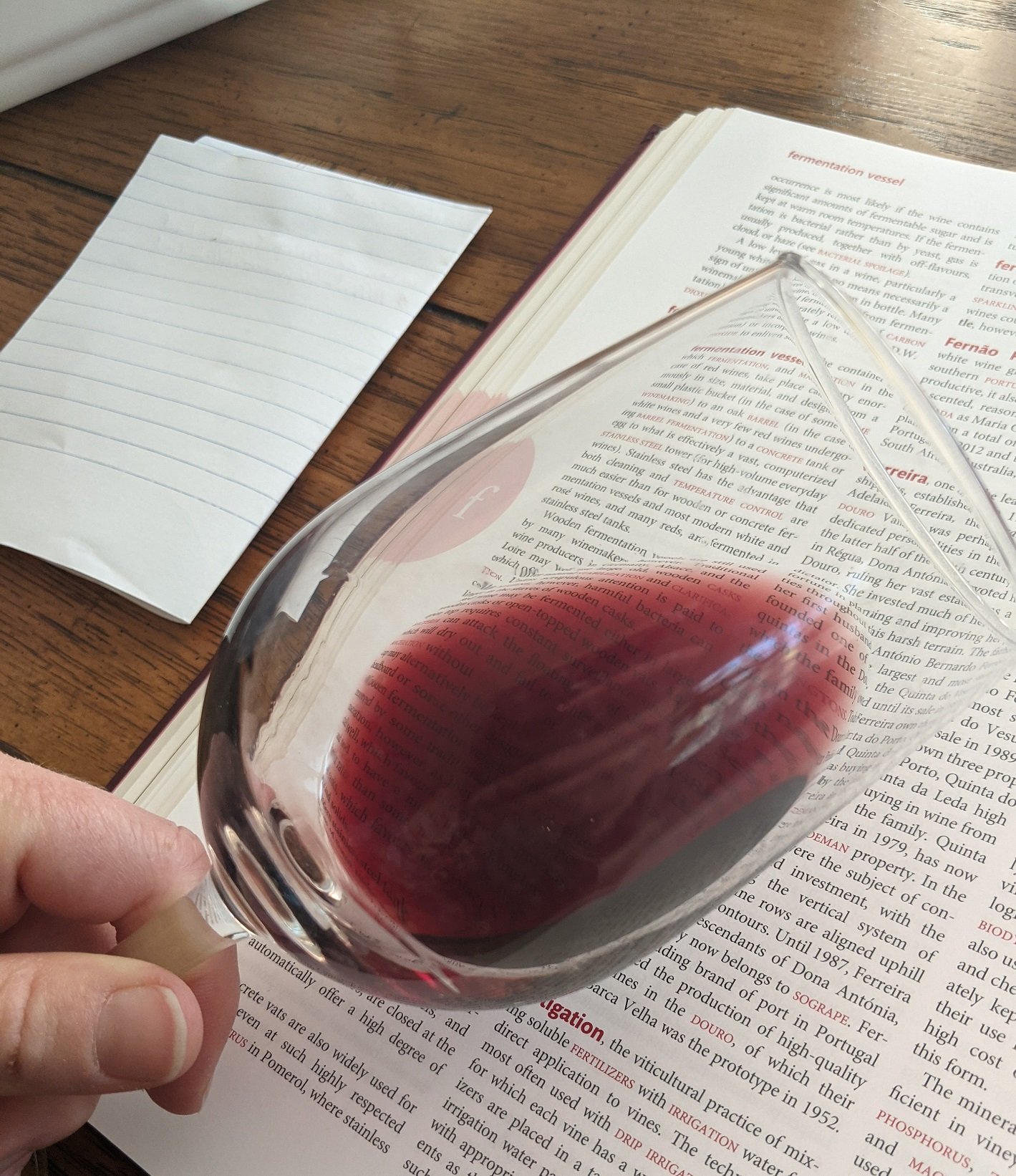 Many different factors affect the price you'll pay for a bottle of Merlot, including the quality of the grapes, the vineyard location, the wine's production methods, and also the brand reputation.
Factor Affecting Merlot Wine Price #1: Quality Merlot Grapes
As stated earlier, Merlot grapes are grown around the world, and those grapes come in different quality levels. Vineyards planted to maximize grape yield will have lighter aromas and less-intensive flavors. These grapes will go into inexpensive, entry-level Merlot wines.
Merlot grapes that come from vineyards where the farmers limit yields (total amount of grapes grown) will produce Merlot grapes with concentrated flavors destined for more expensive Merlot wines.
Factor Affecting Merlot Wine Price #2: Location of the Merlot Vineyard
The location of the Merlot vineyard plays a significant role in the total cost of your Merlot wine. Vineyards on steeply-sloped hills or planted on expensive land (Napa or Bordeaux), will cost more to farm and result in higher-priced Merlot wines. Vineyards planted on flat growing sites that can be mechanically farmed and vineyards on inexpensive land will result in wines that are less expensive to make.
Helpful Tip: Check out this post that covers where Merlot grapes are grown around the world.
Factor Affecting Merlot Wine Price #3: Production Methods 
How your Merlot wine is made, or the production methods, also impact the price of your Merlot wine. Merlot wines made in huge, 50,000 liter wine tanks (a mind-boggling 60,000 wine bottles worth of wine) with oak chips for oak flavoring will cost much less than Merlot loveling aged in French oak wine barrels thanks to economies of scale. 
Helpful Tip: Here's an in-depth post that explores oak barrels and winemaking – which is equal parts history and wine – a great read to pair with a glass of something fermented.😉
Factor Affecting Merlot Wine Price #4: Brand Reputation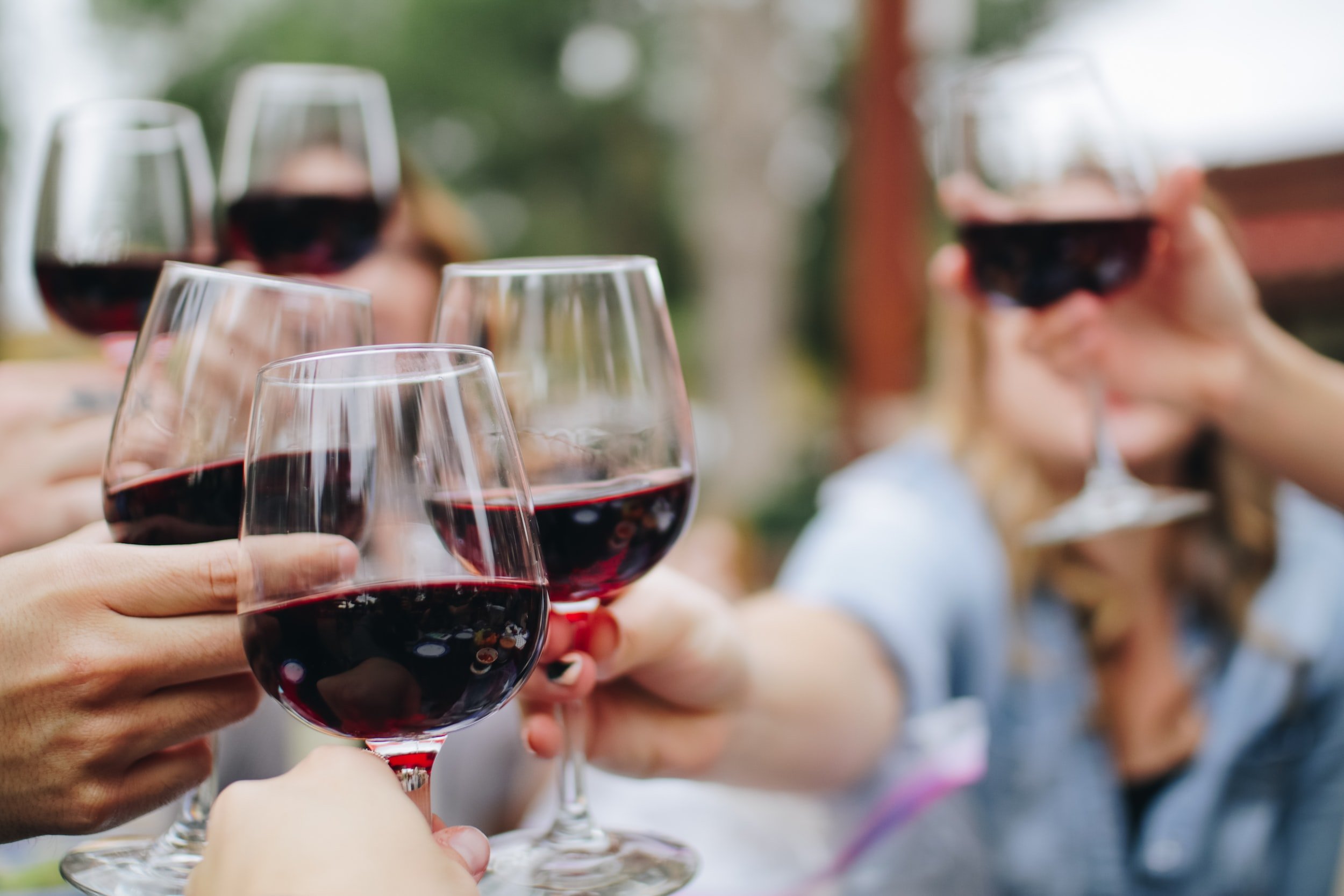 Obviously, much of what goes into the price for a bottle of Merlot wine involves the actual grape growing, grapes, and winemaking, but the producer's image, or brand reputation, is just as important when it comes down to bottle price.
For example, producers that have a luxury or iconic image will market their wines in the ultra-premium or even icon price categories.
Producers who are targeting an entry-level consumer market will price their wines inexpensively. Every wine producer (brand label) has a target consumer market and price band they want to sell their wines. 
Helpful (but lengthy) Post: These four factors: grapes, vineyard, production method, and brand reputation are the basics for pricing wine. If you really, really want to know what goes into the price you see on a bottle of wine, I put together the ultimate guide that breaks down wine bottle prices here.
What's the Average Price Range for a Bottle of Merlot Wine?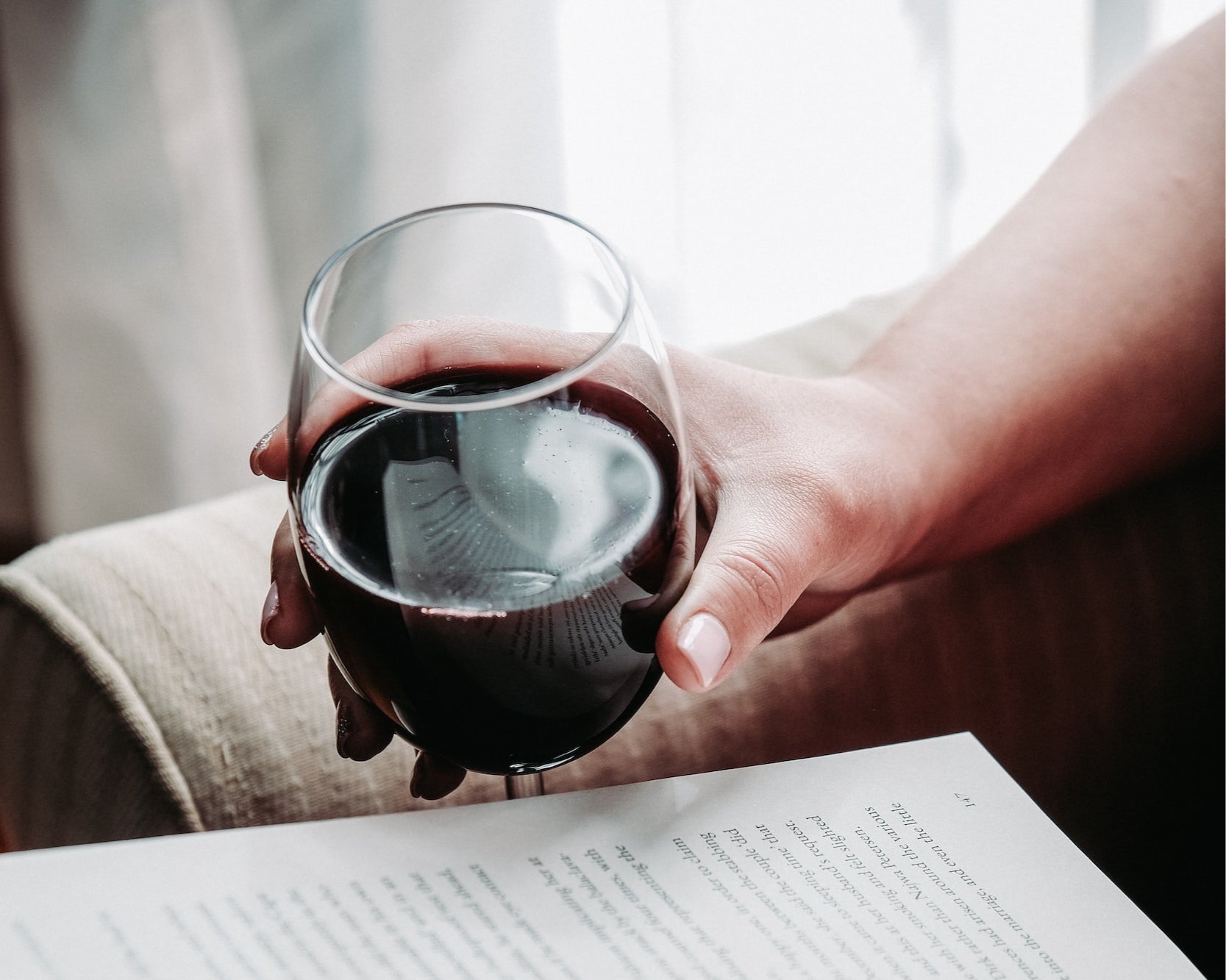 The average price range for a bottle of Merlot wine can be broken down into 4 categories:
entry-level Merlot wine ($4-$10 USD)
mid-range Merlot wine ($10-$15 USD), and
premium Merlot wine ($15-$20 USD).
super premium Merlot wines cost $20-$30 USD.
Helpful Winebuying Tip: You may find extreme-value Merlot wines under $4 USD (like Two-Buck Chuck). But you'll find entry-level Merlot is right above the extreme-value category.
At the upper end, iconic Merlots are in a category all to themselves fetching several hundred to several thousands of dollars.
A Good Price for Entry-Level Merlot Wine: $4-$10 USD
The average price range for entry-level Merlot wine is $4-$10 USD. Popular brands like Bogle and Blackstone fall in the $8-$10 USD range.
These Merlot wines are made using grapes from commercial vineyards that rely on mechanical harvesters (reducing production costs) and in large-format tanks.
The wine will have oak flavors from chips or staves, but it's unlikely that it saw the inside of an oak barrel. These are technically well-executed Merlot wines that will taste like Merlot.
A Good Price for Mid-Range Merlot Wine: $10-$15 USD
The average price range for a mid-range Merlot wine is $10-$15 USD. This category is called the popular premium price.
Kenwood, Estancia, and Hahn are all well-known, widely-distributed wine brands that make mid-range Merlot wines in the US. 
A Good Price for Premium Merlot Wine: $15-$20 USD
The average price range for premium Merlot wine is $15-$20 USD.
You may have thought that premium Merlot wine would cost more, but a good question to ask yourself is:
How often are you buying $20 USD bottles of wine?
For the majority of wine drinkers, $20 bottles aren't everyday bottles.
So, this is the premium price category.
In the premium Merlot wine category, you start to see better growing sites and vineyards, maybe even a named vineyard, along with oak aging and the hand of the winemaker. Premium Merlot wines have craft behind them. 
A Good Price for Super Premium Merlot Wine: $20-$30 USD
The next level up for Merlot wine is the $20-$30 USD price range. Here you're going to find good, solid quality Merlot wines that reflect the terroir.
With enough practice (wine tasting), you'll begin to figure out how the wine growing environment shapes the taste of your Merlot.
The super premium Merlot wine category is perfect for special occasions or weekend wine if this price is above your normal wine budget.
And if you regularly enjoy wines in the $20-$30 USD range, then you've discovered a price band that will consistently deliver value.
Enjoy!
Ultra-Premium and Iconic Merlot Wine Price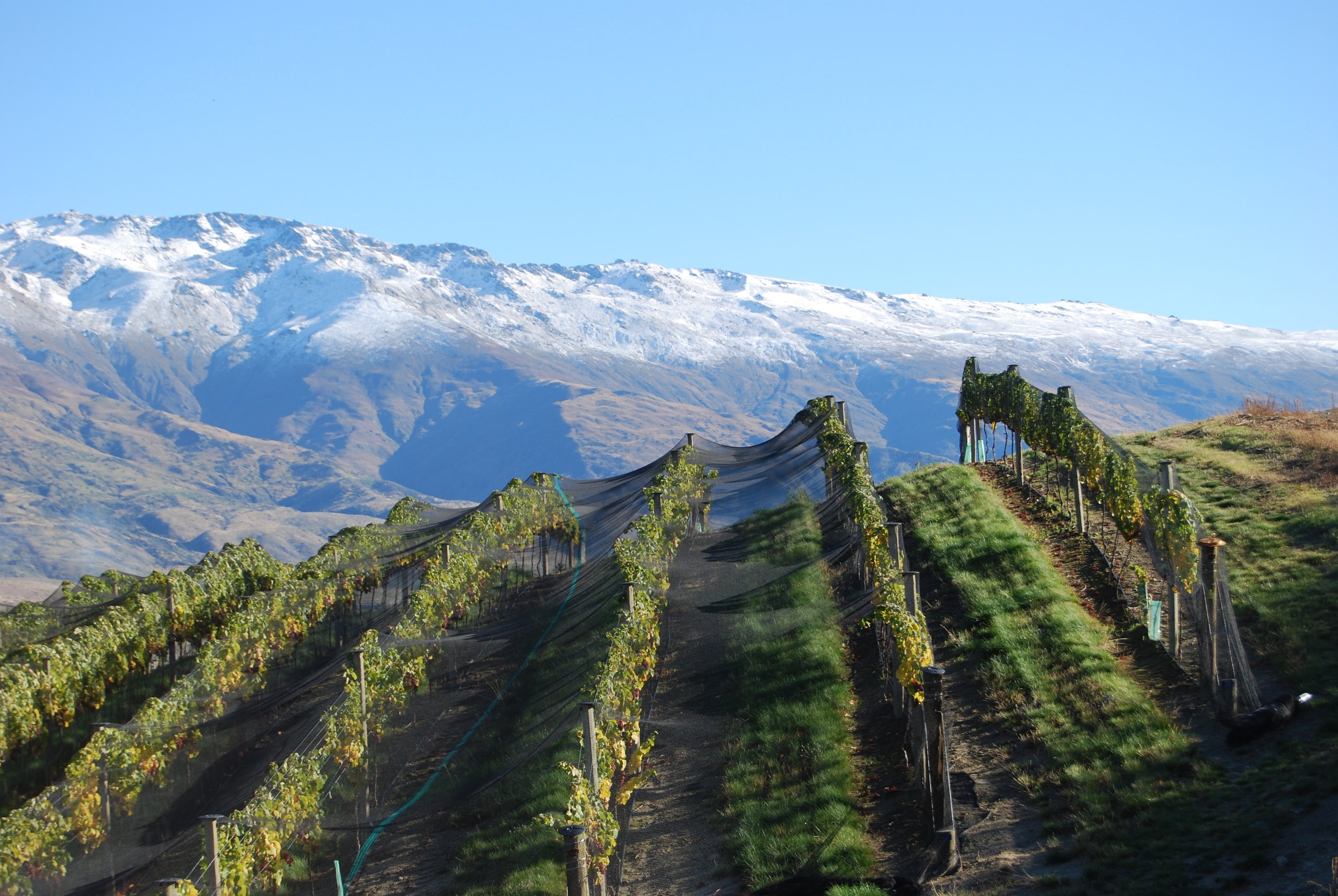 Ultra-Premium and Iconic Merlots made by famous producers can fetch impressive sums. Here's the price of Merlot wine for a few famous producers:
Wine buyers who purchase ultra-premium and iconic bottles of Merlot may use these bottles as investments or as trophy wines to help project a status image.
For most of us normal people, however, these bottles aren't what we're drinking on a Wednesday night (or most any other night of the week for that matter). 😉
How to find the best price for a bottle of Merlot wine
If you're trying to figure out the best price for a bottle of Merlot, the first thing that you need to do is to set your budget. Figure out if you're shopping for entry-level Merlots or Premium Merlots, or something in between.
The price you want to pay for a bottle of Merlot wine is a personal preference and there's no right answer.
But once you know how much you're willing to pay, it's time to go shopping!
Next, compare prices at local wine shops (or online if you can get wine shipped to your house) and look for sales and discounts.
Here in the US, local wine shops often offer promotional discounts, like buy one, get one ½ off or buy 6, get 20% off.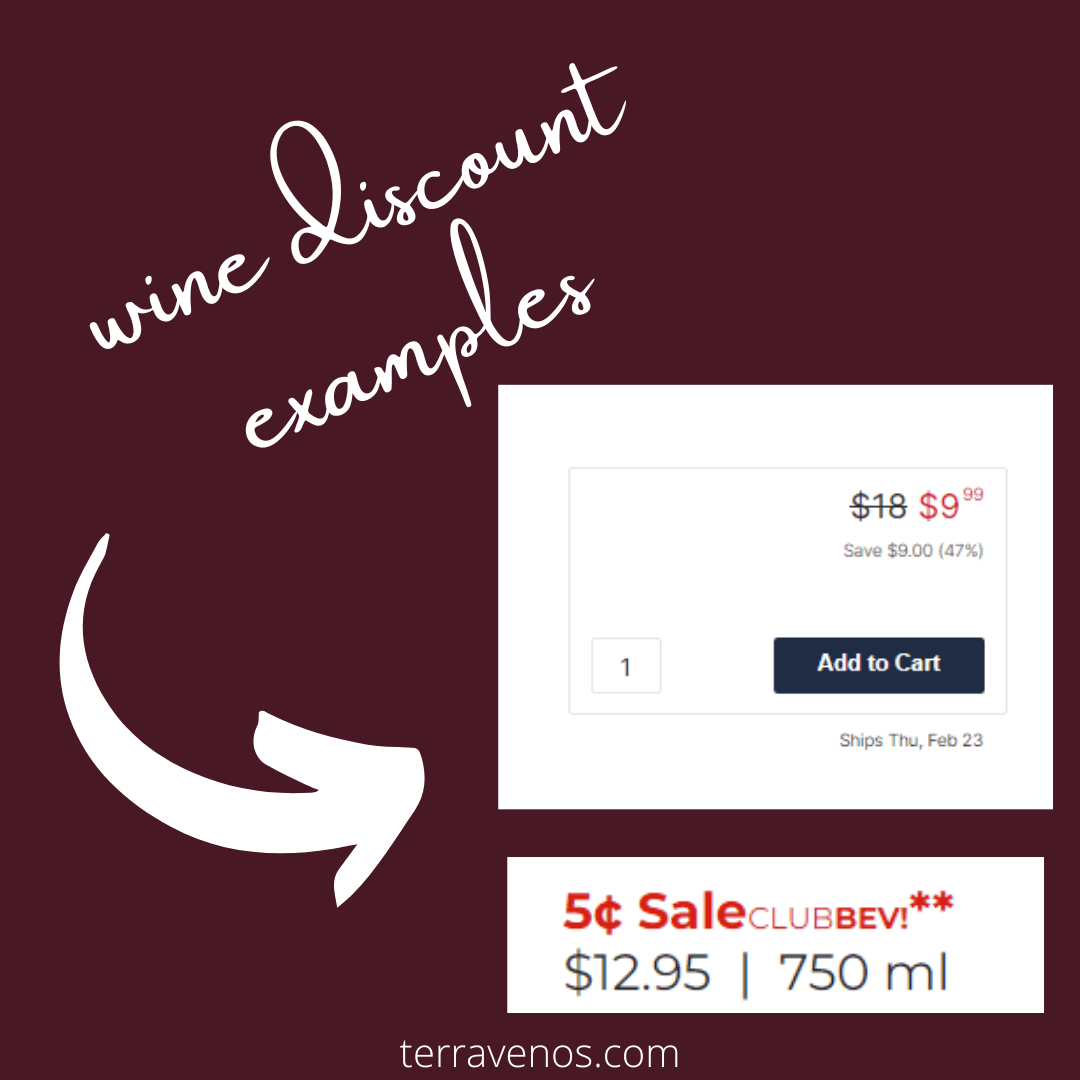 Shopping discounts or sales is a good way to move up the quality ladder but keep your wine budget the same.
Example: You want to buy premium Merlot wines at the mid-range (or popular premium) price and pay $10-$15 per bottle instead of $15-$20 per bottle. If you find a bottle of Merlot for $18 USD that is buy one get one ½ off, then you're spending $27 for two bottles of wine, or $13.50 USD each. You're in the mid-range price for the higher-quality Merlot. Nice!
Personal Note: I find that the $15-$20 USD price point is the best price for Merlot wine for me. I can easily find Merlots in this price range during sales or promotional events and pay between $8-$10 USD per bottle. This delivers the quality at a price that I'm looking for that I can enjoy during the weekday. Cheers to that!
Learn More about Merlot: Attend wine tastings and events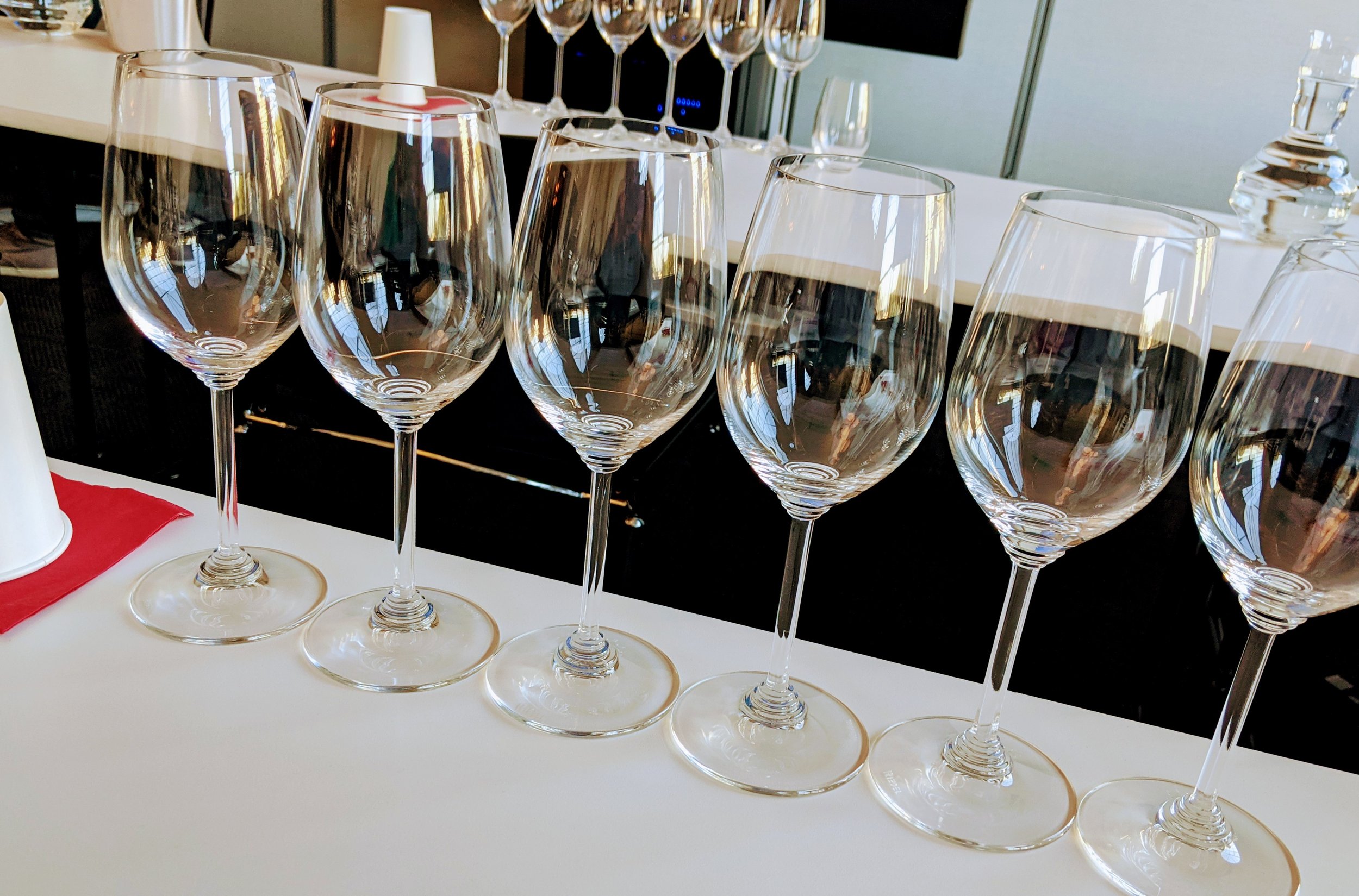 If you live in a large metropolitan area with wine bars (or even wine shops that offer tastings), or if you're lucky enough to live near a wine region, seek out growers that specialize in Merlot.
Merlot comes in a range of styles – from lighter and fruitier, to dark and brooding. This can help you figure out what style of Merlot wine you enjoy and also the price point you're willing to pay for the quality you want.
Final Thoughts – A Good Merlot Bottle Price Is Worth Shopping For!
The price of Merlot wine comes down to grapes, vineyard, wine production, and brand image.
You can find extreme-value Merlots at rock-bottom prices, but entry-level Merlots will cost $4-$10 USD, mid-priced Merlot bottles cost $10-$15 USD, and premium Merlots cost $15-$20 USD. 
You can shop around for Merlot wines and find discounts that can help you trade up the quality ladder and get better quality wine for your same wine budget.
Shop around!
Ultimately, you will need to try different Merlot wines and different price points to figure out what you're willing to pay – like so many things in life, it all comes down to personal taste.
The best price for Merlot wine is one that fits your budget and your taste buds. Yum!
Thirsty for More?
I'm a big believer in finding wine for every budget and every lifestyle. Wine infuses the dinner table with spirit. So, I put together this post on 15 easy ways to save money buying wine. Using some of these tips will absolutely save you money – so that you can buy more wine, of course!
Aaaaand…Here's a post that goes into everything you ever wanted to know about Merlot wine (and then some!).
Love Merlot as much as me? Check out these other wines that are similar (but distinctive and delicious) to Merlot.
Check out this list of foods that work well with Merlot and figure out how the different Merlot wine styles pair up.