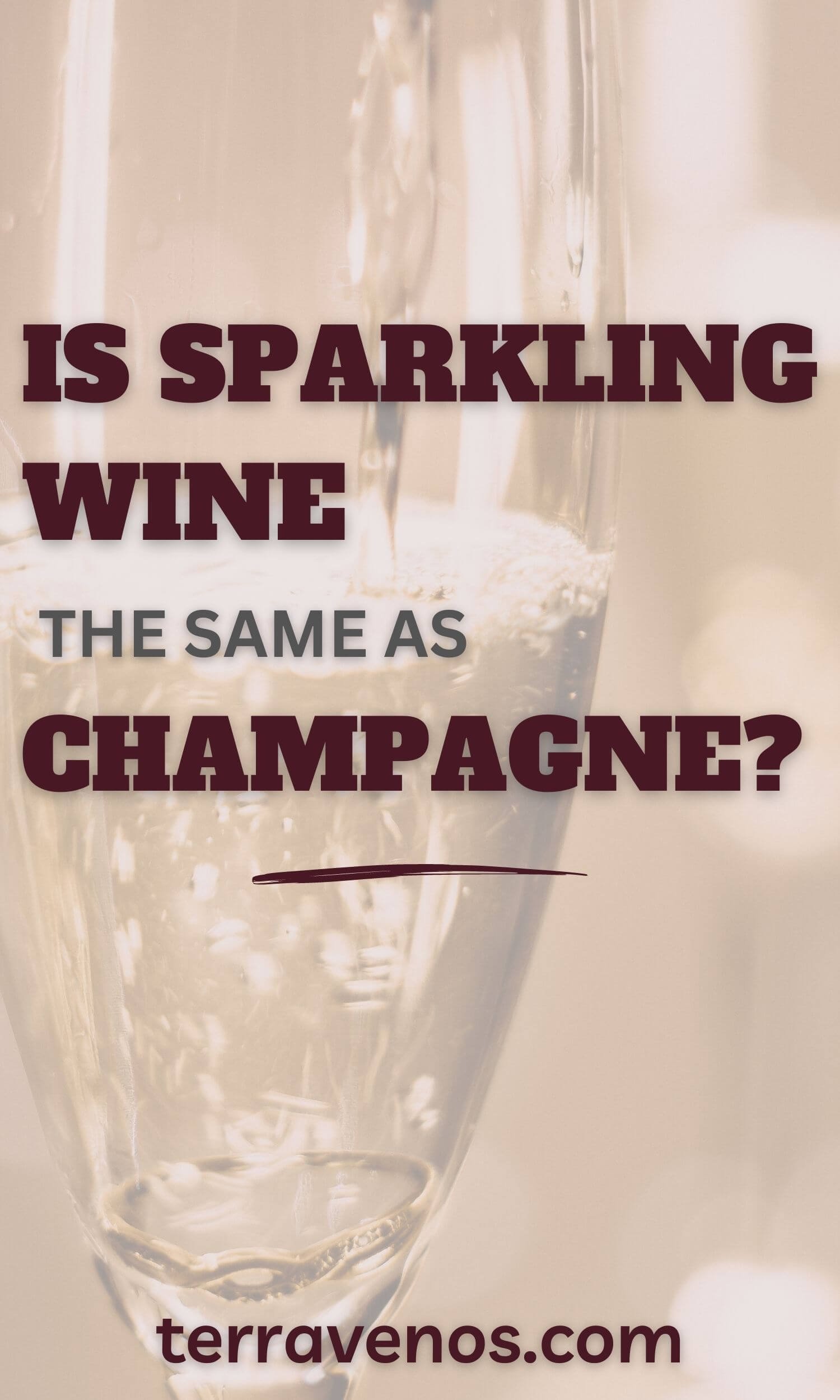 Who doesn't love bottles of bubbles? Alas, the confusing classifications and label names put pressure on you to sort things out for yourself. Unhelpful – or is it?
Sparkling wine isn't the same as Champagne. Sparkling wine is an umbrella term that describes all bubbly wines no matter where they're made in the world. Champagne is a distinct type of sparkling wine, as is Prosecco, and Cava. To be called Champagne, a bottle of sparkling wine has to be made in the Champagne region of France. Champagne has a lengthy sparkling winemaking tradition and creates unique bubbly wines.
Here's what you need to know about Champagne and sparkling wine.
Is Champagne a type of sparkling wine?
Yes, Champagne is one type of sparkling wine. Technically, all Champagne falls under the sparkling wine category. There are three categories of wine: dry wines (the typical bottle you drink at dinner), sparkling wines (like Champagne), and fortified wines (like Port). So, Champagne is a type of sparkling wine.
One way to think about Champagne is as a geographical region instead of a wine style. 
If you see the word "Champagne" on a wine label, the grapes used in the wine and the winemaking process all happened in the geographical region of Champagne, France, just east of Paris.
No other wine in the world can legally be called Champagne.
Fun Wine Fact: The Comite Champagne regulates Champagne winegrowing and winemaking and has a fleet of lawyers that work to protect the name "Champagne" by going after other products that use Champagne in their names. Hence, it's unlikely you'll see the word Champagne on anything but a wine bottle. Their job is to protect the prestige value of Champagne. Who knew?!? 
Champagne has strict requirements for grape growing, harvest dates, maximum yields (how much fruit a vine can grow), and winemaking processes in the winery.
Three main grapes make up Champagne sparkling wine:
Pinot Noir
Munier
Chardonnay
T
he winemaking process for Champagne starts with a base white wine. That wine goes into heavy sparkling wine bottles and then the winemaker adds a little yeast and sugar to start a second fermentation. In this second fermentation, the yeast produce CO2 which gets dissolved into the base wine and makes your Champagne sparkle. 
Helpful Tip: Check out this more comprehensive post on wine fermentation if you're curious about how it works, and here's a post just on yeast and how winemakers select yeast.
What Are Types of Sparkling Wine Besides Champagne?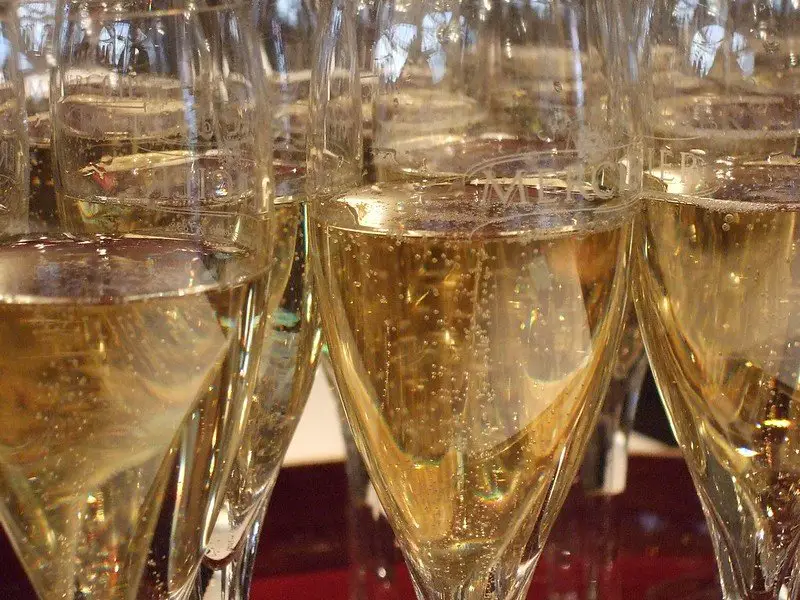 Winemakers bottle sparkling wines in almost every winegrowing region around the world. And with good reason. Bubbles delight the senses! Champagne's prestige helps lift up the sparkling wine market, and many offer alternatives to Champagne. Here are a few worth knowing.
Crémant
Sparkling wines made in France but outside of Champagne can't use the term Champagne. They're left with the word Cremant. (The Champagne committee is serious when it comes to protecting the name Champagne.)
Think creamy when you see Cremant on a wine label. As in creamy, foamy bubbles. Yum! 
You'll find quality Cremants from Alsace, Burgundy, and the Loire Valley. Winemakers use the traditional Champagne method for making Cremants.
The grapes, however, vary by region and producers will use local grape varieties for their sparkling wines.
For example, Chenin Blanc will go into Cremant from the Loire Valley.
Cremant sparkling wines are made using the "Méthode Champagnoise" for the second fermentation (the same winemaking process as Champagne – this is the step that adds bubbles to your bottle).
Some Crémants may have less atmospheric pressure than Champagne, which gives the bubbles a softer, creamier taste in contrast to the stark, bracing pop you get from Champagne.
Cava
Cava is Spain's answer to sparkling wine. Technically, Cava can be made throughout Spain, but most of it comes from Catalunya in the northeastern corner of Spain along the Mediterranean sea.
Cava wines use local grapes for their blends: Xarello, Macabeo (Viura), and Parellada (Chardonnay's also permitted). This gives Cava a distinctive flavor compared to Champagne.
Cava sparkling wines are made using the traditional Champagne method with the second fermentation in the bottle, so you may notice similar toasty, brioche, and apple pie notes in your Cava (at least I always think it tastes like apple pie).
Sekt
Sekt is the German term for sparkling wine. The Germans love to drink wine. A lot of wine. They drink 90% of their Sekt, so it's highly unlikely you'll find any in the export market unless you're really looking for it, and that will be the high quality Sekt that's made using the traditional method.
Like with Cremant, winemakers will use regional grapes for their sparkling wine. Riesling, Chardonnay, and Pinot Noir can all go into Sekt.
Remember: Technically, Sekt is also a sparkling wine, just like Champagne. 
Prosecco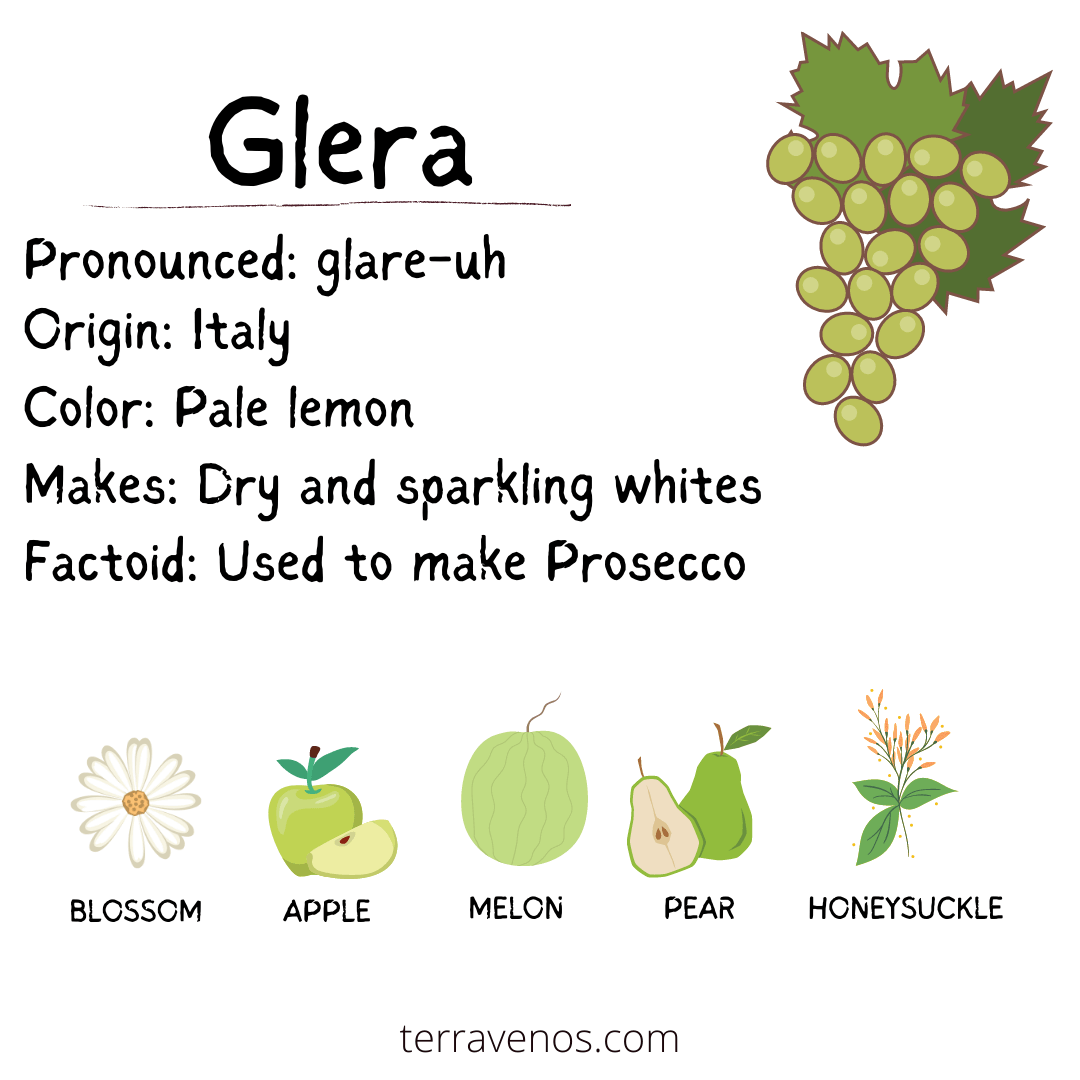 Prosecco comes from Italy, where it's the largest sparkling wine produced by volume. Prosecco is made with an aromatic grape called Glera, so definitely not in the realm of Champagne flavors and aromas. This is a more aromatic grape with fruity floral notes.
Check out this complete guide to Glera.
To retain those aromatics, wine producers use large, stainless steel tanks for the second fermentation instead of individual bottles. This actually cuts down on production costs, making Prosecco much less expensive than Champagne to produce.
Helpful Tip: Here's a post that answers the question: Is Prosecco just cheap Champagne? in more detail.
Franciacorta and Trentodoc
In northern Italy, the regions of Franciacorta and Trentodoc craft beautiful Champagne-style sparkling wines using the same grapes as Champagne and the same production methods. If you're looking for a sparkling wine that has a similar profile to Champagne, but isn't Champagne, seek out Franciacorta and Trentodoc. It'll take some effort; most of these sparkling wines are sold domestically. Expect to pay a premium.
South Africa Cap Classique
South Africa's sparkling wine goes by the name Cap Classique. It's made in the traditional Champagne method with the second fermentation in the bottle with a minimum of 12 months of aging on the lees before release.
Chardonnay, Pinot Noir, Chenin Blanc, and Pinotage must make up 95% of the blend in Cap Classique wines. You may find inexpensive carbonated sparkling wines from South Africa, but these are usually sold domestically or in other African countries, so not likely.
New World Sparkling Wines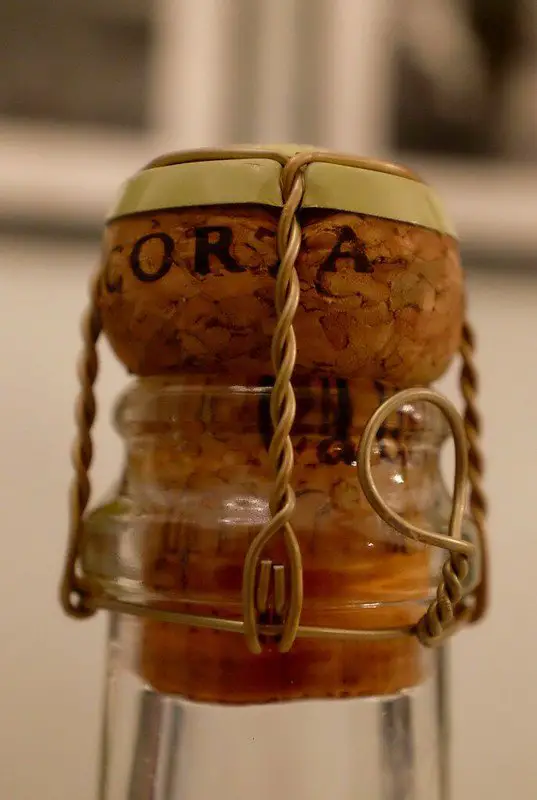 Now that you know that sparkling wine is a category of wine and Champagne is one geographical region that makes a sparkling wine called Champagne, and that other regions use their names on sparkling wine bottles, it's easier to understand why all of the sparkling wines from California, Canada, Argentina, Chile, New Zealand, and Australia go by the term 'sparkling wine'. 
Producers from these countries are prohibited from using the more specific names associated with sparkling wines, like Prosecco, Champagne, or Cava. Instead, they have to use 'Sparkling Wine' on their labels. 
Wine Shopping Tip: The words 'sparkling wine' on a label has nothing to do with the wine's quality. It's just a category of wine.
Because producers outside of historic sparkling winemaking regions can't leverage well-known regional names to help with marketing, you'll see other traditional terms that hint at quality.
Here are 6 sparkling wine terms worth knowing when shopping for a sparkling wine:
Traditional Method – Made in the same way that Champagne's made
Blanc de Blanc – A white sparkling wine made from 100% Chardonnay
Blanc de Noir – A white sparkling wine made from 100% Pinot Noir
Vintage – A sparkling wine made with grapes from 1 year. This is uncommon and an indicator of quality. Most sparkling wines need to be blended from different years.
Prestige Cuvee – The producer's top sparkling wine. 
Sur lie – French for 'on the lees'. This means that the wine spent time aging on lees to give it toasty brioche notes.
Be Careful of Other Sparkling Wine "Products"
Don't be fooled! Not everything that comes in a Champagne-style bottle will actually be sparkling wine, or even wine!
Here's a fun bottle of Lithuanian sparkling wine "product" that I found at my local discount bottle shop. It's made with wine, but then the producer added sugar, flavors, and carbonated the wine.
The label and packaging all looked legitimately like a sparkling wine, but it's not.
What Makes a Good Quality Sparkling Wine?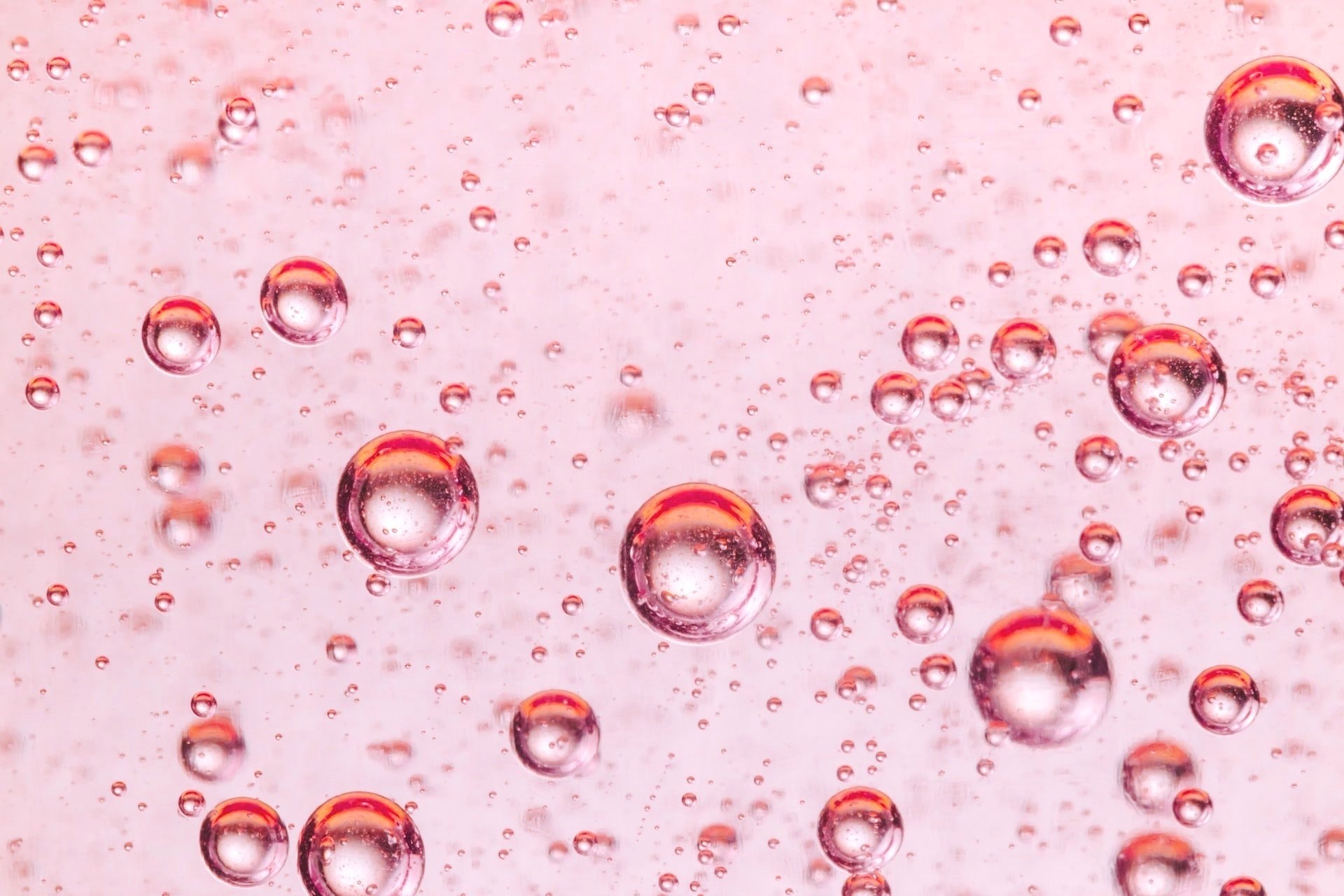 Bubbles: High quality sparkling wine will have small, uniform bubbles that persist while you sip from your glass. You can feel these on in your mouth and on your tongue, coating the surface in a creamy feeling. The long aging process of traditional method sparkling wine making creates this style of high-quality bubble. Carbonated wines that get their bubbles through machines have large, aggressive bubbles that dissipate quickly.
Flavor Intensity: High quality sparkling wines offer layers of flavors that greet you on your first sniff. You should be able to pull out different fruits, like apple, peach, nectarine, mineral, flowers, and, in the case of traditional method sparkling wines, yeast, bread, yogurt, and toast. If you can only get one or two fruits, then the sparkling wine lacks flavor intensity and depth.
Precision. High quality sparkling wines deliver a linear experience in your mouth thanks to vibrant acidity. The acid enhances the tingling sensation and refreshing quality of the bubbles. All sparkling wines are high acid, even if they're sweet. Sparkling wines that lack acidity will seem flat and muted. 
Final Thoughts – All in the Sparkling Wine Family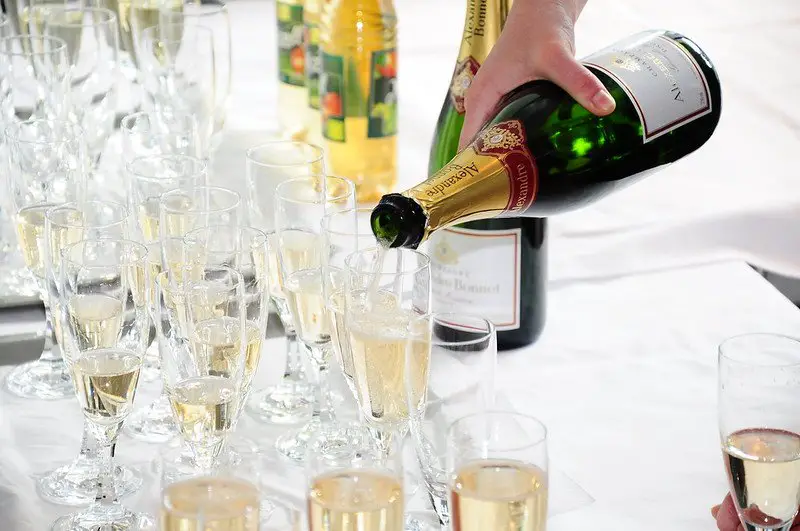 Now that you know that Champagne is a type of sparkling wine and that there's a huge range of sparkling wines, it's time to go explore! One of the very best ways to figure out the differences between wines (in fact pretty much the only way) is to do side-by-side tastings. 
Check out these brilliant ideas for side-by-side sparkling wine tastings you can do at home:
Champagne vs. California Sparkling wine (any)
Champagne Blanc de Blanc vs. California Blanc de Blanc
Champagne vs. Cremant de Loire
Champagne vs. Cap Classique (S. Africa)
Champagne vs. Fanciacorta (Italy)
Champagne vs. Cava
Cava vs. Prosecco
Thirsty for More?
If you try any of these sparkling wine tastings, you may have leftover wine. Check out this post on how to store your leftover sparkling wines (I have to store leftovers all of the time).
And here's a fun post that breaks down just how much sugar's in your sparkling wine (in case you're curious).