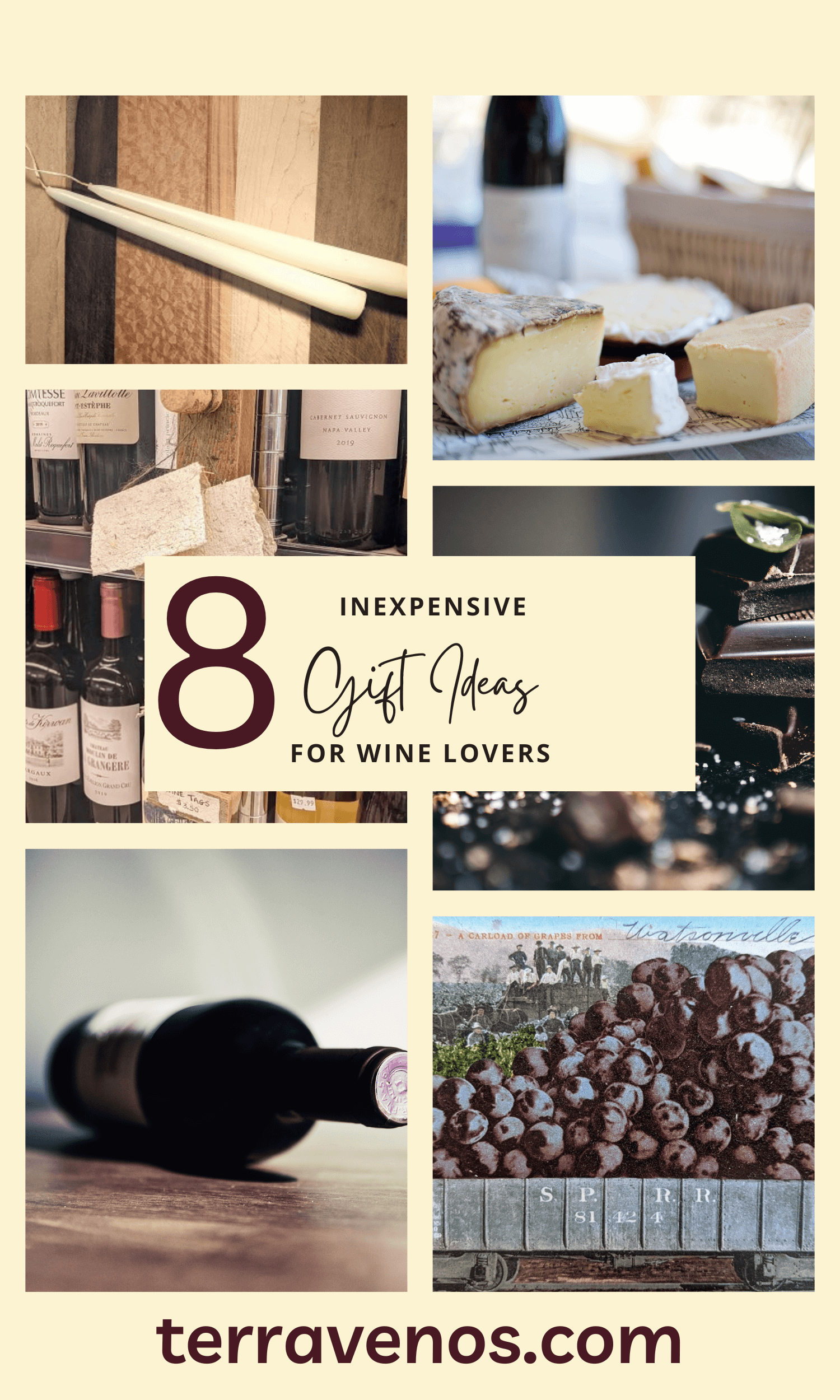 Everyone in my life knows that I love wine. And I mean everyone. Over the years I've gotten great wine gifts and some that go directly into the donation pile.
Thoughtful gifts for wine lovers don't have to be expensive. Inexpensive gifts for wine lovers under $20 can include nuts, chocolates, cheeses, and, yes, even unique bottles of wine. Contrary to what marketers want you to believe, it doesn't take a lot of money to make your wine enthusiast happy.
Here are 8 of my top recommendations for inexpensive gift ideas for wine lovers.
Inexpensive Wine Gift Idea #1: Salted Mix Nuts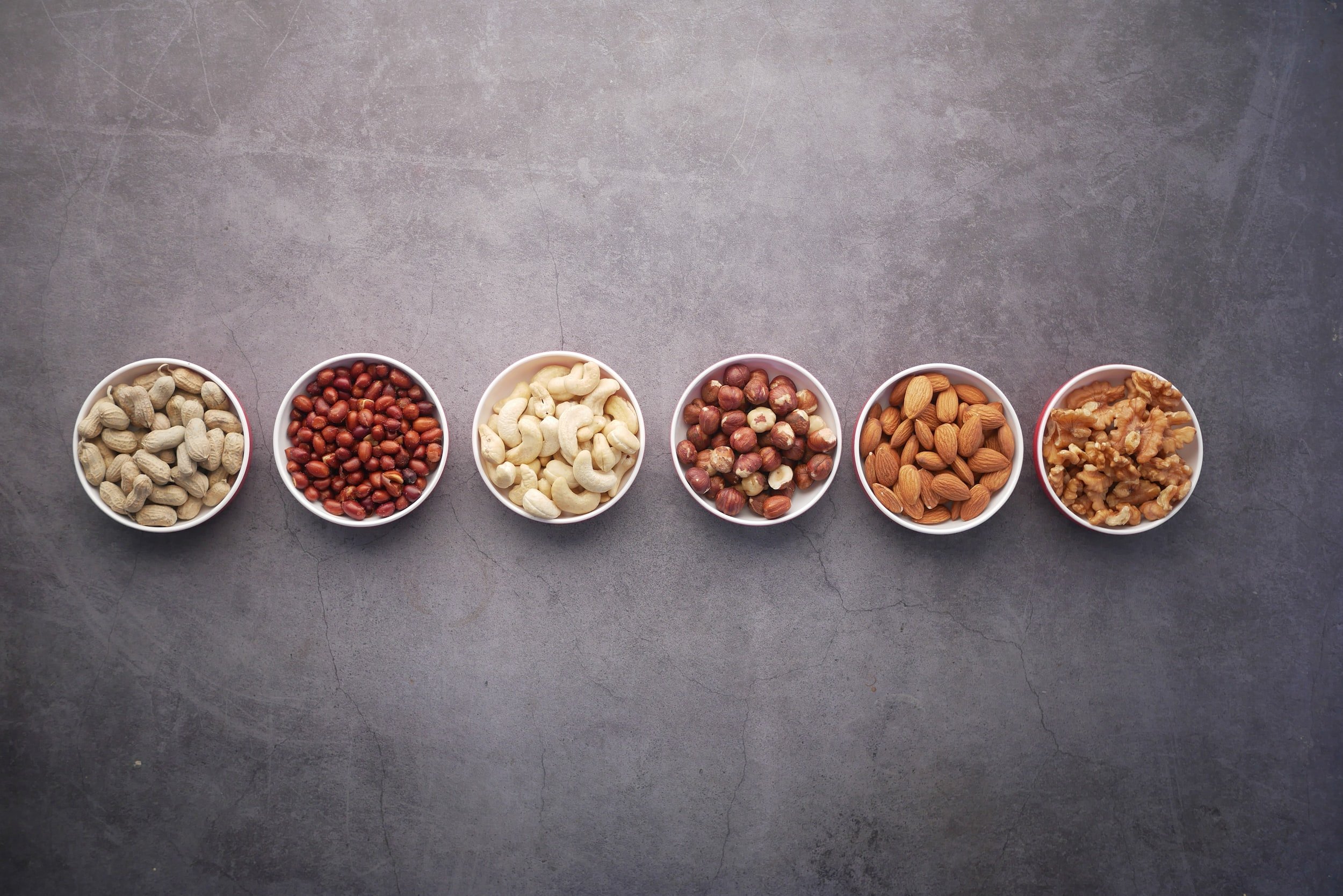 Almost without exception, all wines pair well with salty foods. Toasted almonds and walnuts are personal favorites – maybe because I adore aged Sherry – which sports a delightful nutty note.
Salty foods mellow out alcohol, giving wine a rounder, fruitier mouthfeel. Wine's acid cuts through the salt and protein in the nuts, cleansing your palate.
Nuts and wine are an inexpensive, wining combination without exception.
If you're looking to spend a little more on your gift, then locally sourced nuts are always appreciated – look for them at a farmer's market or local food shop (I actually discovered my farmer's market walnuts were cheaper than store-bought).
If you're really cheap, then a bag of artisinal potato chips works, too!
Inexpensive Gifts for Wine Lovers #2: Chocolate Bars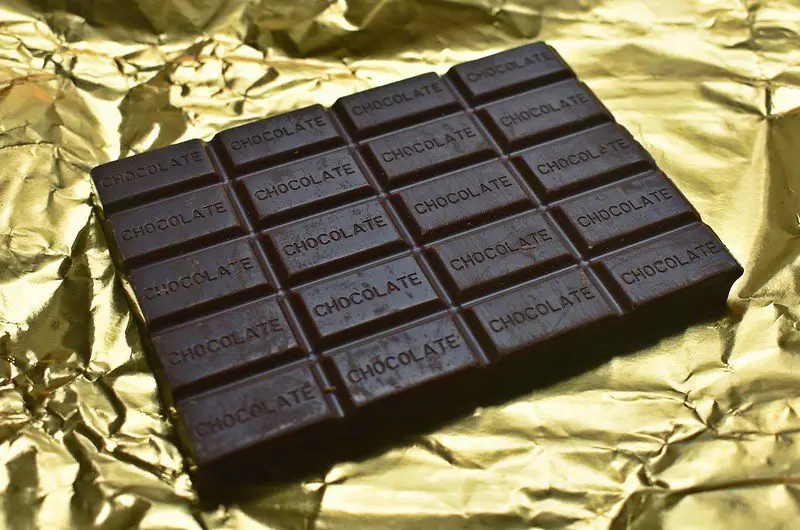 One of the most thoughtful departing 'thank you' gifts I got from a co-worker who was taking a new job was a dark chocolate bar. Rather than try to shop for a bottle of wine, he opted for high-end chocolate. I really appreciated his gift for a few reasons.
First, it wasn't expensive for him – at most $4.00 USD.
Second, he knew that I knew more about wine and what a 'good' wine was. Instead of trying to buy a showy bottle of wine, he opted for a nice chocolate.
Buying chocolate is straightforward (at least more straightforward than wine).
If you can find locally produced chocolate or have access to an up-scale chocolatier, then by all means consider gifting from your local shop.
Whenever I travel, I always look for local chocolates to gift to other wine lovers. Much easier to pack in a bag.
Chocolate is inexpensive, easy to carry on a plane, and a thoughtful gift for wine enthusiasts. (Check out Rules for Pairing Chocolate and Champagne).
Are you in any way good in the kitchen?
Consider making a plate of fudge or truffles for your wine aficionado. These decadent treats have the same sensory qualities as a chocolate bar but with a personal touch. #winningidea
What wines always pair well with chocolate?
Port
Madeira
Cream Sherry
Consider including a personal notecard that recommends a wine pairing with your plate of chocolate goodies.
Inexpensive Gifts for Wine Lovers #3: Artisinal Cheeses
Admittedly, you can't send cheese through the mail or stick it under a Christmas tree, but if you're bringing over a gift that's going to be opened right away, then cheese, or a few selections of artisanal cheese, will make your wine lover smile!
Helpful Tip: Don't worry too much about the type or style of cheese. Half of the fun of being a wine nerd is figuring out pairings.
If you're really cheap (or broke), you could just get some cheese-flavored crackers and call it a day. No judgment here. We all start somewhere!
Inexpensive Gifts for Wine Lovers #4 – Candle Sticks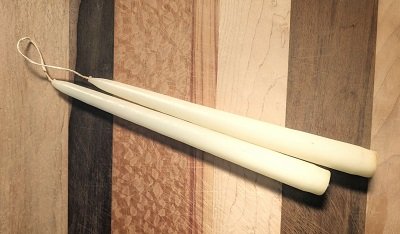 If your wine enthusiast is in any way a foodie (and signs point to 'yes'), then consider gifting a pair of candles.
Candles are an excellent gift – especially if your wine lover has a romantic streak.
This thoughtful gift adds a touch of elegance to any meal, helping showcase those showy bottles of Burgundy or Bordeaux in the warm glow of candlelight.
And if you're crafty, which I know some of you are, handmade candles will be a charming gift idea for wine lovers.
Inexpensive Wine Gift Idea #5: A Bottle of Local Wine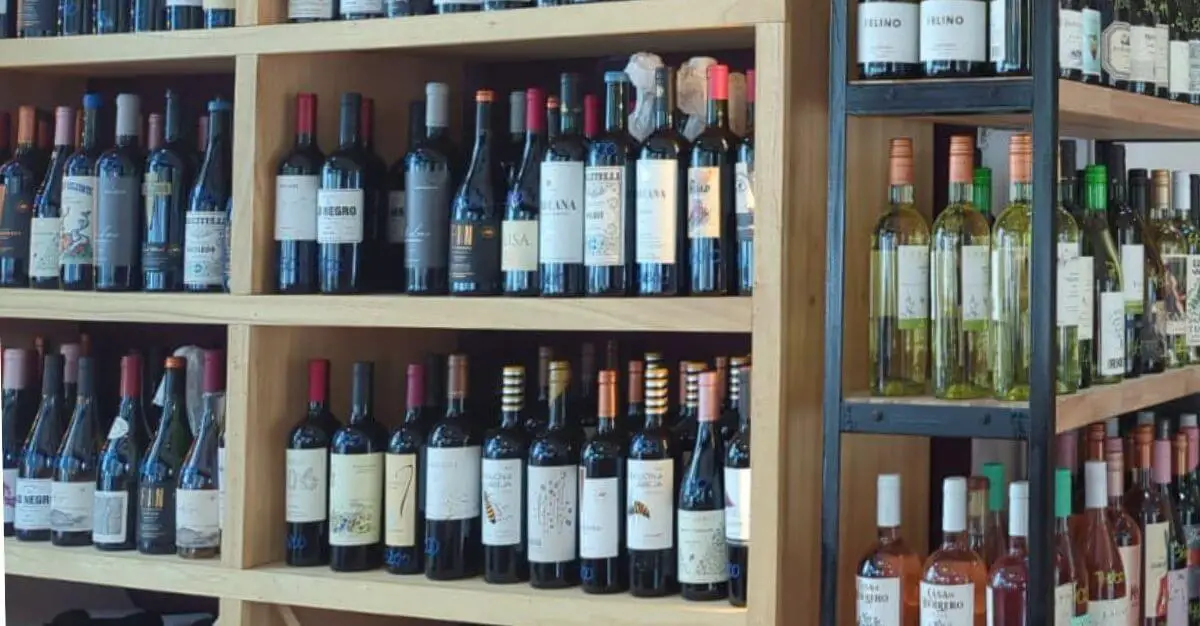 There's nothing better than novelty if you're into wine.
The odd and unique are what compel wine lovers to uncork that next bottle.
If you live in a place that makes a unique style of wine, then your wine friend would love a bottle. Trust me.
One of the best wine presents I have ever received was from a friend who lived in U.S. state of New Mexico. She brought me a bottle of pistachio rosé wine. It was my first wine from New Mexico. It goes without saying it was also my first pistachio wine.
Loved it!
Whenever I travel to other cities, I always look for a bottle of local wine. Here in the U.S., every state makes wine – even Alaska and Hawaii!
Once upon a time, I found myself in the historic district of Boston, Massachusettes, and stepped into a local wine shop. I asked if they had any wines from Massachusetts. The storekeeper scoffed at me.
They only carried the finest imported wines.
But what a shame to have a business in the heart of a tourist neighborhood and not have any novelty bottles on offer for those passing through!
If you live in a non-traditional wine region and want to gift something unique to your wine friends, then bring your local brew. It'll be a hit!
Inexpensive Gifts for Wine Lovers #6 – Crafty Handmade Wine Things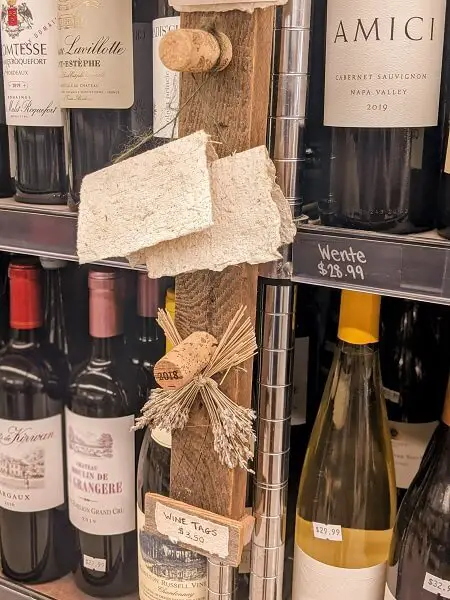 If you are any way crafty, then this is your moment to shine! Admittedly, I am not crafty, but I appreciate those who are. Handmade wine-themed crafts are always big hits with wine enthusiasts. Again, from personal experience, I can attest to many a handicraft wine gift.
Here are some clever ideas that anyone with a knack for sewing, stitching, or glue can whip up in an afternoon:
A set of wine-themed handmade greeting cards (think grapevines, bottles, glasses, vineyards)
Tea towels with wine-themed fabric
Pot holders with wine-themed fabric
Bottle totes
Bottle tags
Inexpensive Gifts for Wine Lovers #7 – Bottle Shop Selections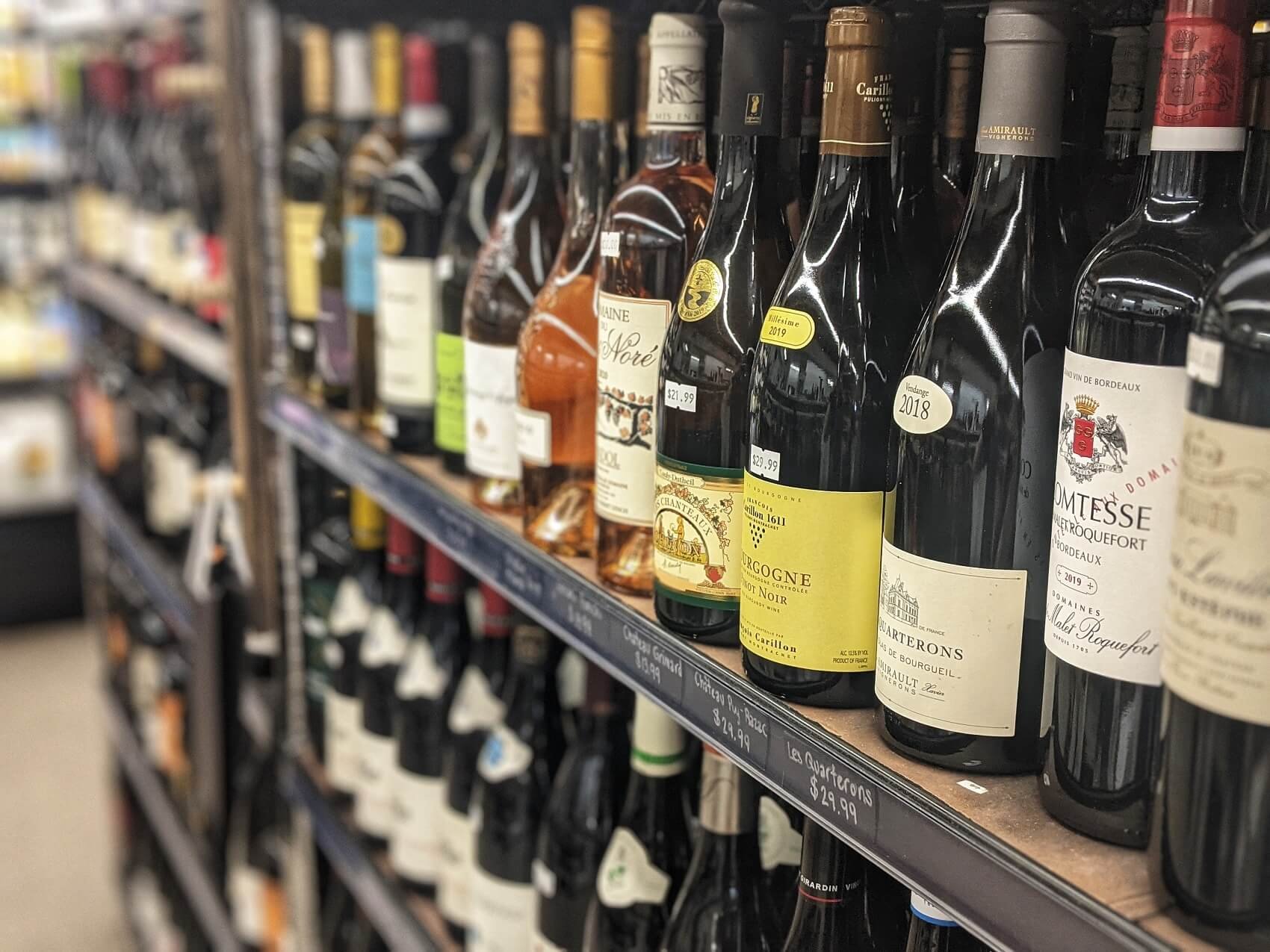 If you have access to a great local bottle shop, then it's time for a field trip.
Head on down and let them be your guide.
Your average bottle shop employee is just waiting to share what they know about wine with you! Tell them your budget and then tell them that you're looking for something one-off and truly unique.
Practice saying it with me: "Hi! I'm looking for a unique wine from a lesser-known wine-region or wine grape. My budget is $20. What can you recommend?"
All you have to do is stand back and watch the magic.
For a budget of around $20 USD, you've got options.
Txakolina from Spain. Xinomavro from Greece. Rutherglen from Australia. A luscious array of wines begging to be discovered.
Wine experts don't drink $50 bottles of wine every night. They know exactly how to find delicious bottles that deliver quality for value. Let them help you.
Inexpensive Gifts for Wine Lovers #8 – Antique Wine Books, etc.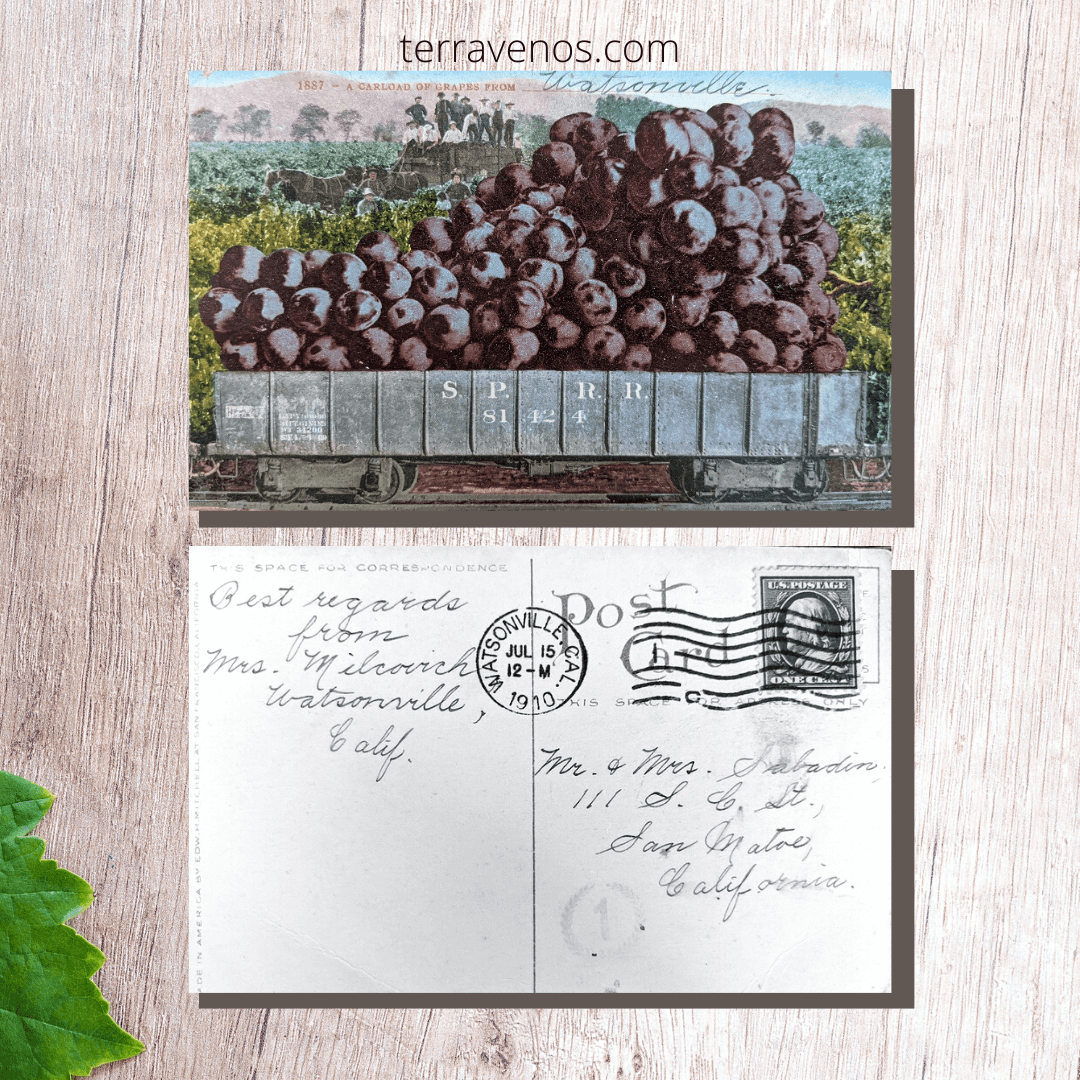 This gift is for the gift-giver who loves flea markets, garage sales, and antique shops. Rummage around enough, and you're guaranteed to find an odd assortment of wine goodies at bargain prices.
Here are some of my favorites:
Old postcards with vineyards and personal notes
Antique booklets on wine service etiquette
Old books on wine or winemaking
Here's an example of a fantastic re-print of an 1883 manual on winemaking – The Wine Press and the Cellar – all of the steps, modern science, illustration, and tips for those making and cellaring wine. (Amazon Link)
If you have a winemaker in your life, or someone who loves antique books or history, then this is a wonderful, thoughtful gift worth checking out.
Whatever you decide to gift the wine fanatic in your life, know that they'll appreciate the thought that went into the present.
They're thrilled that a small bit of their passion has rubbed off on you – to the point where you're considering a wine-themed gift.
Cheers to that!
Final Thoughts – You've Got Options for Inexpensive Gifts for Wine Lovers
If you're intimidated by wine, and you're looking for an inexpensive gift for wine lovers, stick to a present that supports their wine hobby, like salty snacks or romantic candles.
A famous wine saying says that 50% of wine's magic is what's inside the glass, and 50% is what's outside the glass.
Go for either 50% – inside or outside!
And remember, it doesn't have to be expensive. A thoughtful present will be well-appreciated by those who toast to Bacchus, the god of wine!
Thirsty for More?
I actually put together my wine essentials gear shop just for people who are getting into wine. I've only selected wine gear that I actually use on a daily basis. Check it out.
Here's the ULTIMATE LIST of wine-tasting essentials I use for my wine-infused living and an explanation of why I use the accessories I do – this is a must-read if you're shopping for someone into wine.