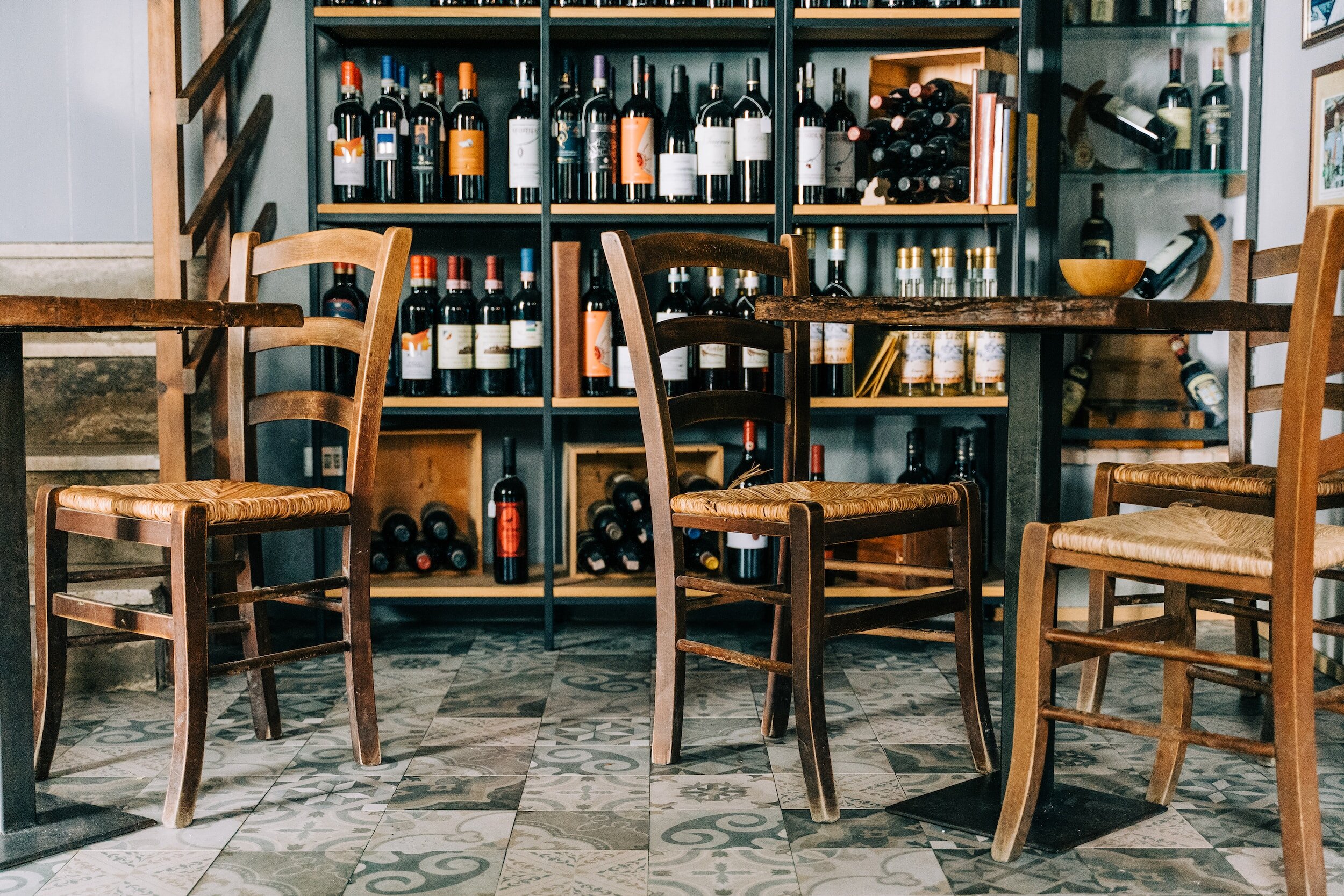 Going out to taste wine at a wine bar or winery tasting room can be a ton of fun and a great way to learn about wine. It can also get a little pricey. 
To save money wine tasting, check to see if there's a local wine passport for the region you're visiting that offers discounted tasting fees. Cut your costs in half by splitting your tasting with a friend. Look for wine tasting discounts on Groupon and grab 2-for-1 tasting coupons at festivals. You can also buy a bottle to get a comped tasting. And remember to always ask to see if there's a veteran's discount. 
Here are ways you can save money the next time you go wine tasting at a wine bar or tasting room.
Save Money Wine Tasting with a Wine Walk or Wine Passport
Many wine regions have wine walks or wine passports to help promote their wineries. A group of tasting rooms get together and agree to participate in a wine walk or wine passport.
They may sell a booklet with tastings at a discounted rate or agree to offer you tastings of special bottles.
You may pay a set fee, for example, $50 USD, and get a certain number of tastings, or you may have to sign up for an app.
Wine walks and wine passports are always a better value than just showing up at a tasting room.
Bonus: You don't have to use all the tastings in the passport on the same day. This makes it a great option if you live in a wine region or like to visit a favorite wine religion.
Do a web search for "wine passport + region" or "wine walk + region"
You may need to get your booklet or wine passport online or you may need to get it at a specific tasting room. Do your research!
Wine Walks and Wine Passports can offer the following discounts:
5% to 10% off of a tasting
5% off of a bottle
Complimentary cheese and crackers
Complimentary "special" tasting of a bottle that's not on the menu
2 for 1 tasting
Many more promotional bargains!
Share Your Wine Tasting with a Friend or Date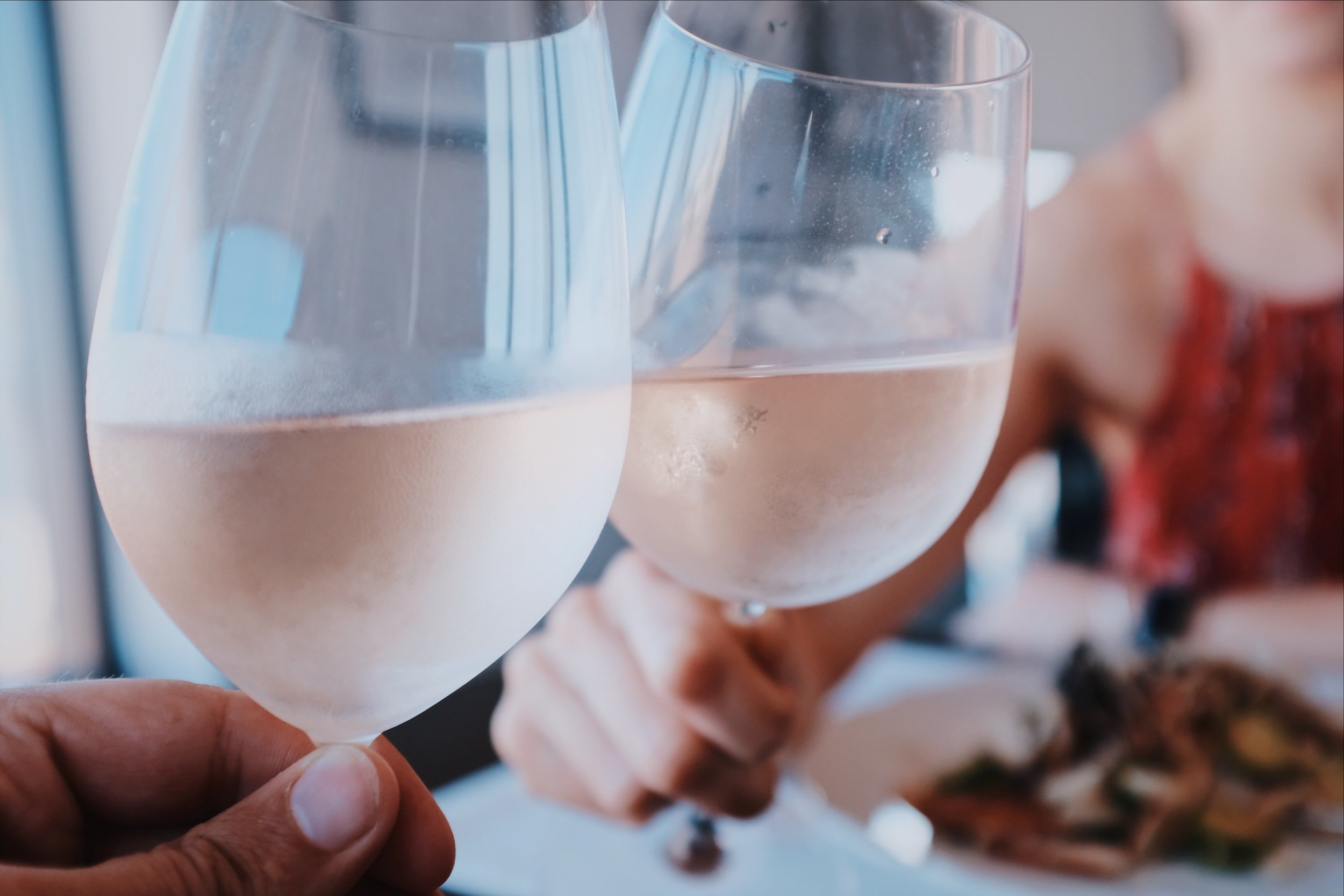 An excellent way to save money wine tasting is to split the actual tasting between two people so you only pay for one tasting fee.
You save 50% off your tasting!
You can do this by using the same glass and tasting each pour together, or you can ask for two glasses and each take a few of the wines. This is also a great way to moderate your alcohol intake if you're driving.
I've only seen a wine tasting room decline to split a tasting 1 time in my 20+ years of tasting. I don't know why they declined but thought it was curious.
Most tasting rooms appreciate that someone needs to be a designated driver.
Grab 2 for 1 Tasting Coupons at Festivals
Wineries that participate in food and wine festivals with tasting booths often have business cards that double as 2 for 1 tasting coupons.
Look for them the next time you're at a festival and grab one that has a tasting booth. The next time you go winetasting with a friend, you have another way to save 50% off of your wine tasting!
Look for wine tasting room coupons wherever you find a wine tasting booth:
Art festivals
Farmer's Markets
Wine Festivals
Food Festivals
Craft Fairs
County Fairs
Film Festivals
Check Groupon for Wine Tasting Discounts to Save Money on Wine Tasting
Every major wine tasting region in the US will have wineries participating in the discount experience app Groupon. Make sure you check out Groupon to find 50% off coupons or 2 for 1 coupons, or other similar wine experience coupons that will help you save money on wine tasting. 
Careful!
Read the fine print for wine tasting coupons on Groupon.
Sometimes these wine tasting discount coupons have an expiration date, require a reservation, or are only good on certain days of the week (not Saturdays, for example).
Ask If the Tasting Room Offers Veteran Discounts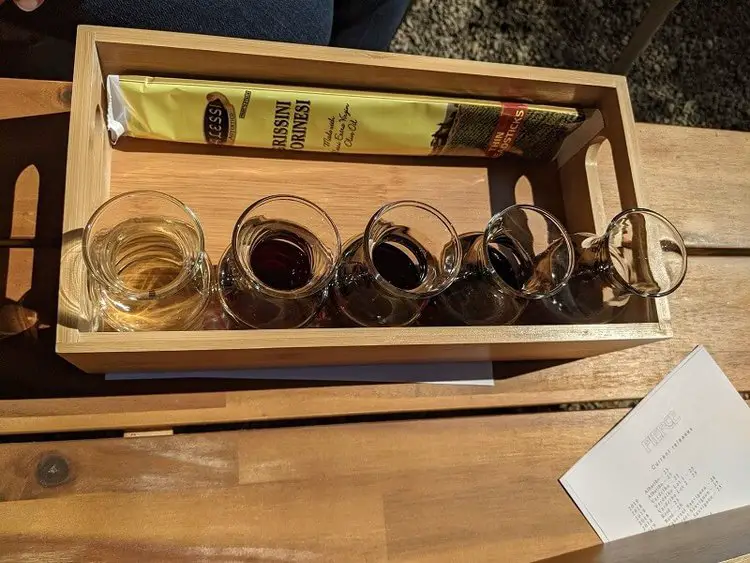 You may get a special discount on wine tasting if you're a veteran! Several of the tasting rooms where I live will do veteran discounts for their wine tastings.
Sometimes this discount applies all of the time, other times this veterans-only wine tasting discount applies to certain days of the week (Wednesdays), or on Veteran's Day.
Visit the Tasting Rooms on Mondays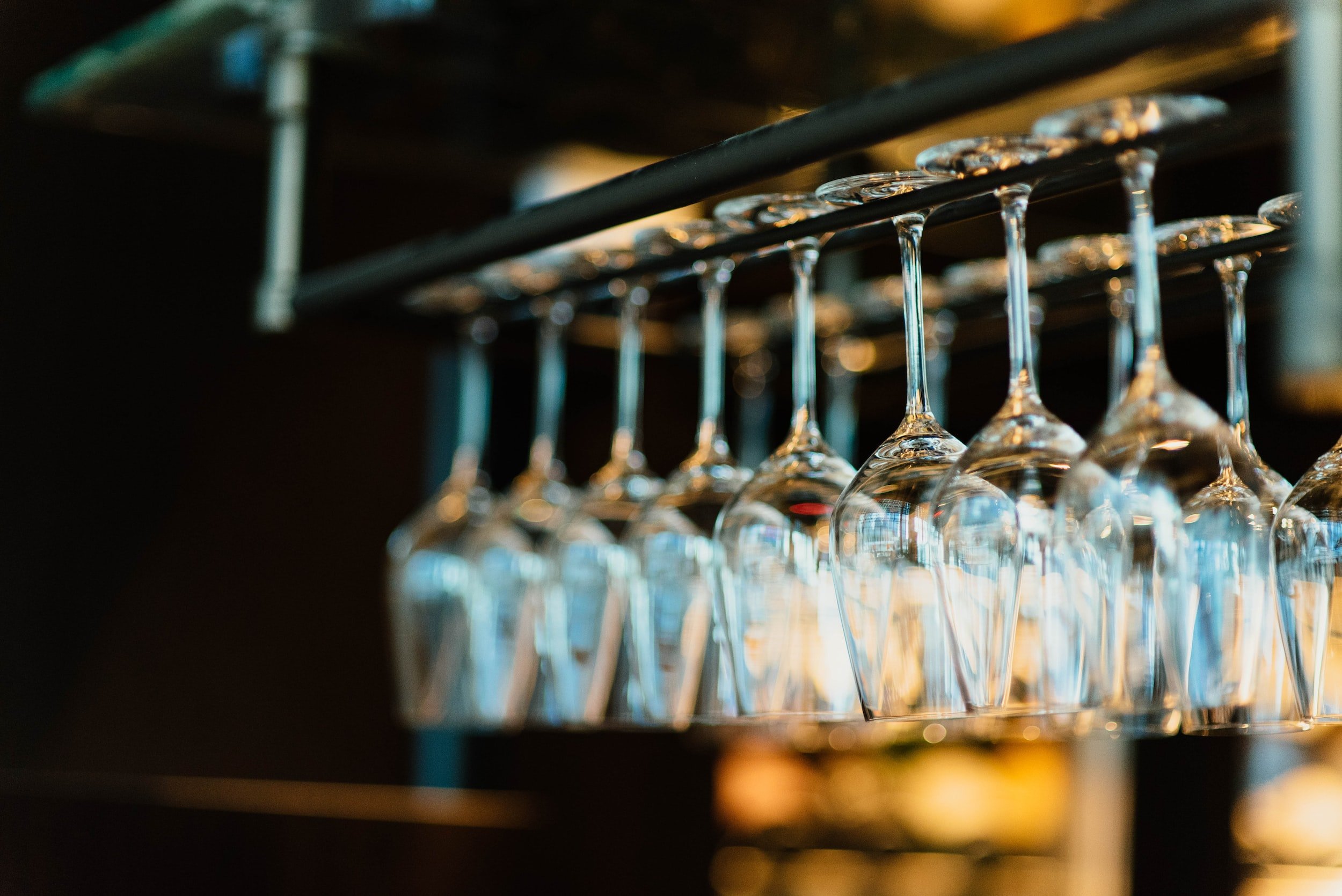 Most wine tasting rooms are busiest on the weekends when people can visit them. This means that when Monday comes, tasting rooms often have half-empty bottles or odd bottles from events over the weekend.
Mondays are always a great time to go wine tasting because you can get extra pours or try something that's not on the normal tasting menu because they opened a unique bottle for the weekend.
Another benefit of going wine tasting on a Monday is that the tasting rooms will be quieter.
Taste Wine at Home with Friends
Probably the best way to save money wine tasting is to do wine tasting at home with friends. This allows you to share bottle costs, taste many different wine styles, and learn about wines in a fun and informal setting. 
Tip: Check out this helpful post on how to set up a do it yourself wine tasting at home.
Save Money Wine Tasting by Buying a Bottle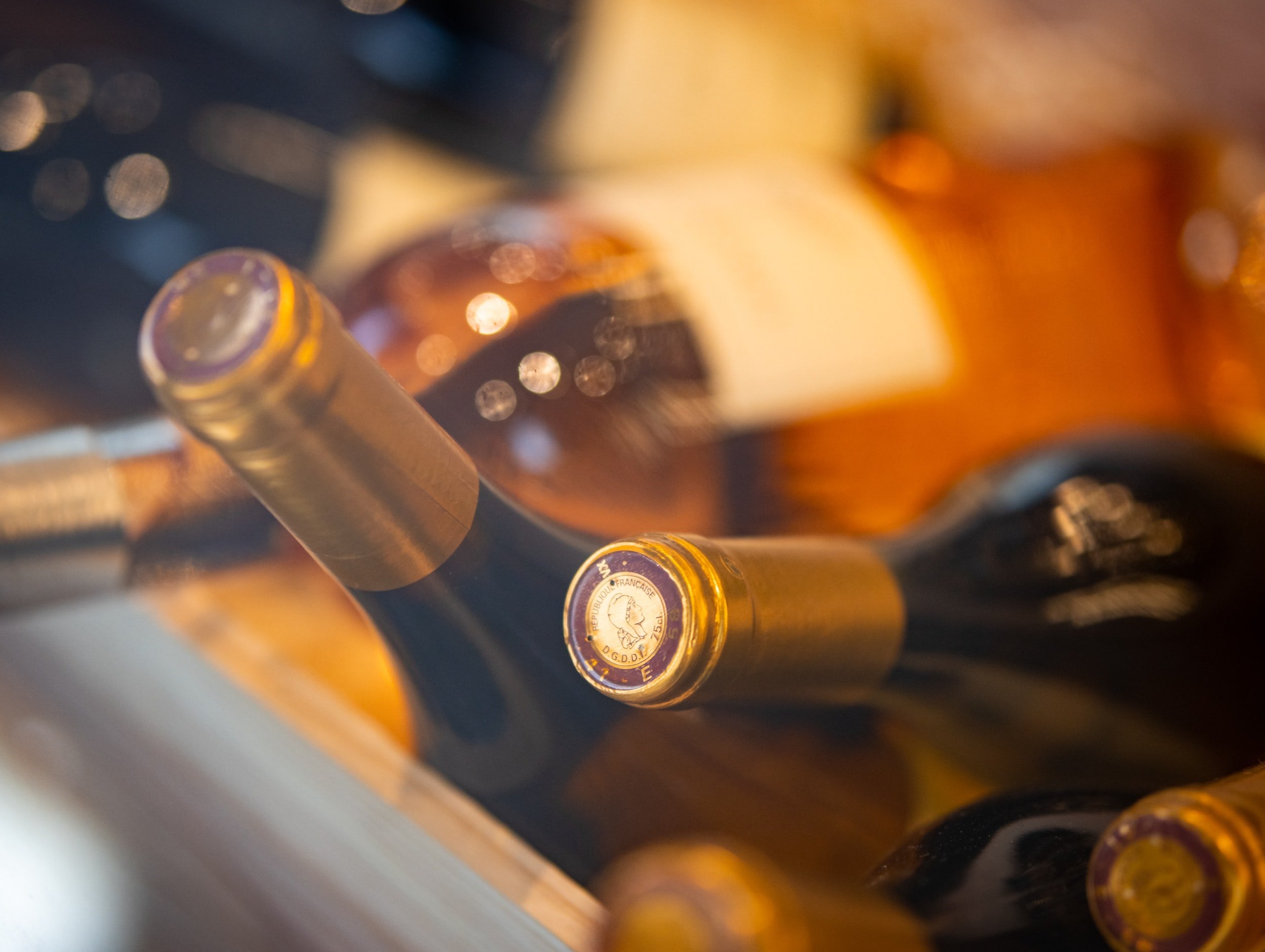 You may be able to save money wine tasting if the winery or tasting room has a special offer to waive the tasting fee if you buy a bottle.
This depends on the price of the bottle and the price of the tasting (and if you like their wines). 
More often, I see that the tasting rooms only waive the tasting fee if you buy 2 or more bottles.
This may or may not be worth it depending on the price of the wine. If the tasting fee is $15 USD and the wine is $20 USD per bottle, then the price is close and you may want to opt for the bottle. You're essentially getting the wine for $5.
If the tasting fee is $20 and the wine is $48 USD per bottle, that's significantly more money. 
Do you want to spend $28 for a bottle of wine? Maybe you do!
Save Money on Wine Tasting by Joining the Wine Club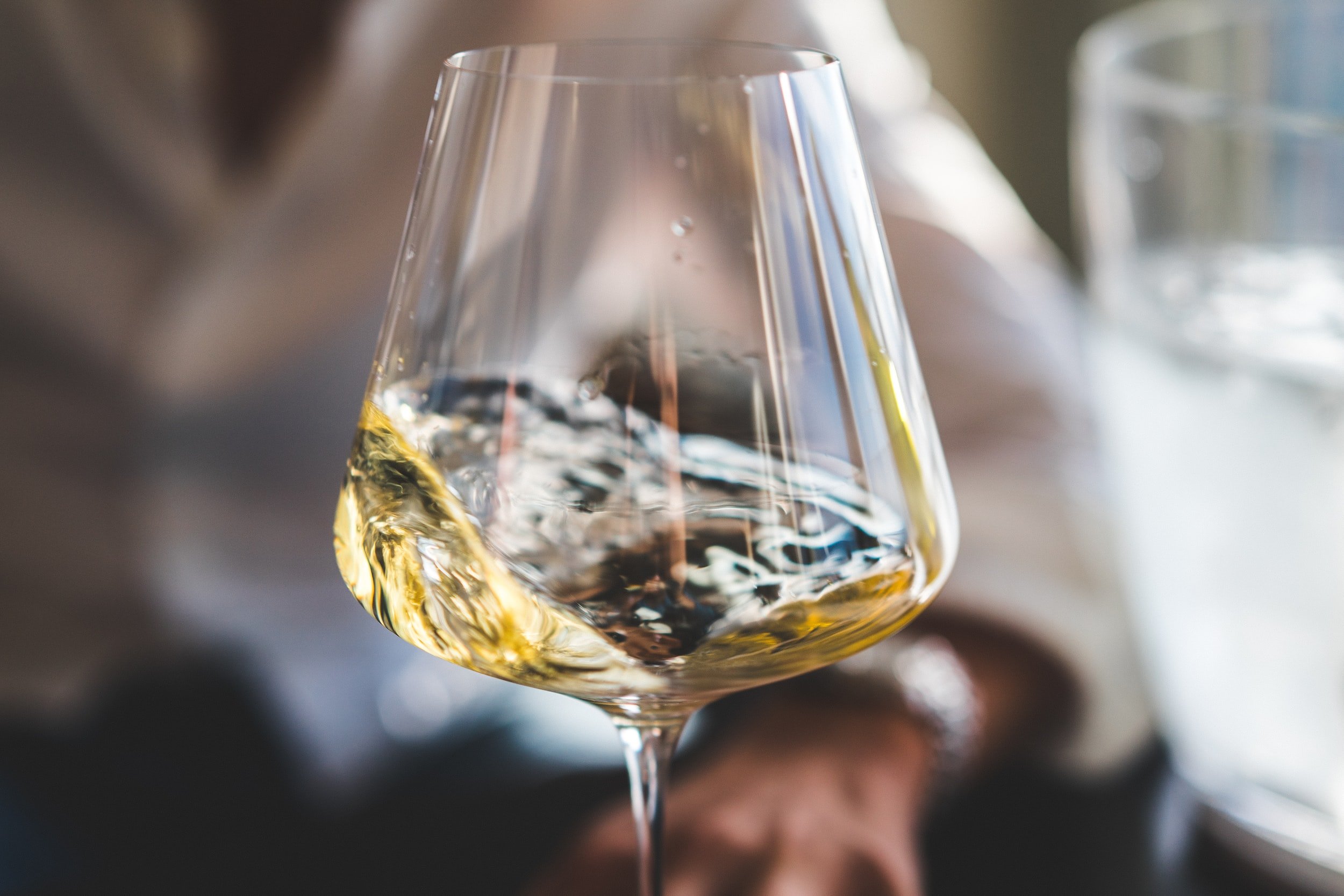 Some tasting rooms offer free tastings if you join their wine club. This can be a savvy way to save money on wine tasting.
Wine bars and tasting rooms have different membership benefits, so shop around and see if there's a good membership deal.
Some wine tasting rooms give you 1 free tasting a quarter, some 1 free tasting a month, and others 1 free tasting a week.
Depending on how much you like the wines and how often you want to go wine tasting, joining the wine club may be a good option!
I joined a local wine club that offered 4 free wine tastings a week (yourself and up to 3 guests). The monthly club membership was $45 for 2 bottles of wine. 
I went to that tasting room almost every Friday for happy hour with friends.
We probably saved $200 USD/month in happy hour drinks by using the wine club membership benefits.
Final Thoughts – Saving Money Wine Tasting
With a little planning, you can easily save 50% or more on your next wine tasting adventure.
Look for wine tasting coupons online or when you find yourself at a tasting booth if you go to wine and food festivals. If nothing else, bring a friend with you and split the tasting. It's always more fun to go wine tasting together!
Thirsty for More?
Check out what questions to ask while wine tasting.
Here's what not to do while wine tasting.
Here are your food options when you're out wine tasting.