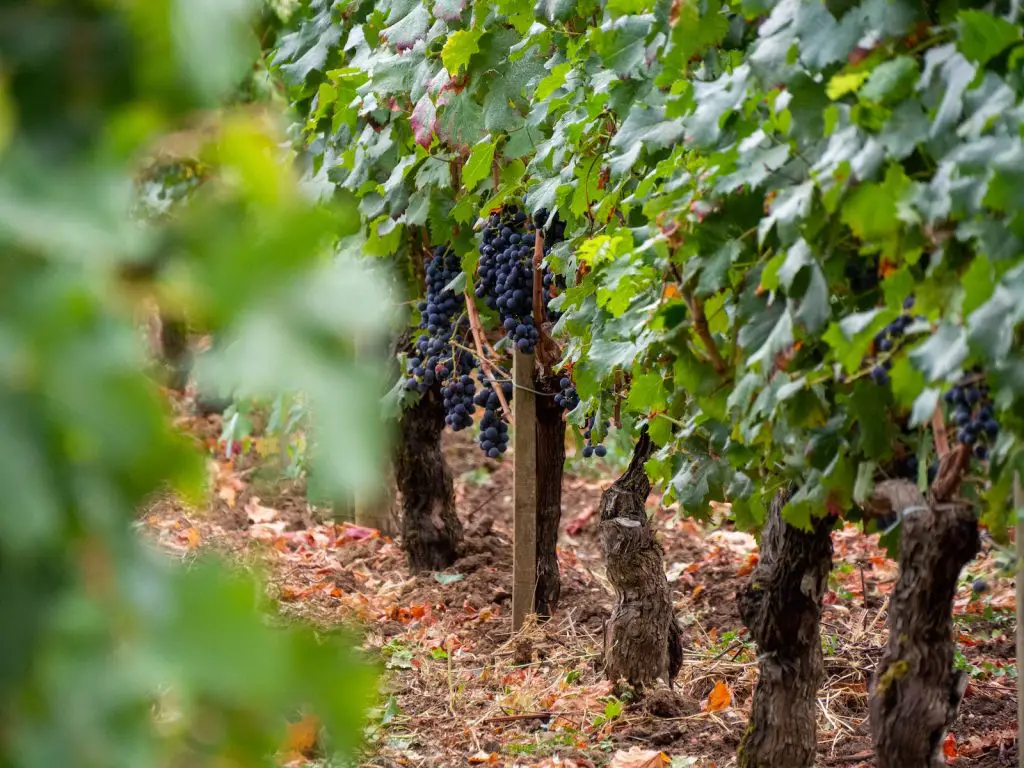 If you've ever looked at a bottle of wine from Bordeaux wine and seen something along the lines of Grand Vin, Bordeaux supérieur, Cru classe, or Cru Bourgeois Exceptionnel, then you're looking at some sort of classification.
Use any of these classification label terms to help you pick winning Bordeaux wines: Classified, 1855, Grand Cru Classe, Grand Vin, or Cru Bourgeois. Wines from Bordeaux can fall under five distinct classifications: 1) the Médoc Classification of 1855, 2) the Cru Classé of St. Émilion, 3) the Graves Classification, 4) Cru Bourgeois du Médoc, and 5) Crus Artisans. You may also see the term Grand Vin, which, while unregulated, indicates the producer's top wine.
Before you head out to your local wine shop, take a quick look at each of the five different classifications to see how they differ – and how you can choose a winning Bordeaux wine every time.
TL;DR: How Do You Use The Bordeaux Classification System?
The reality is that most of us won't be purchasing the top growths of the 1855 Classified Bordeaux or the top-ranking classified wines of Saint Émilion or Graves. These are investment-level wines. 
But Bordeaux offers a bounty of delicious, affordable wines worth exploring.
Look for wines with the following terms:
Classified
1855
Grand Cru Classe
Grand Vin
Cru Bourgeois
Any of these labeling terms indicate solid wines of good quality that won't disappoint.
Where Are the Bordeaux Classifications, Exactly?
Here's a helpful, if not slightly busy, map of Bordeaux that shows where the wines for each of the Bordeaux classifications are produced. 
Check out the official website of Vins de Bordeaux for a more interactive map of Bordeaux wine regions.
"Left Bank" wines are made on the left bank of the Gironde Estuary or along the lefthand side of the Garonne River. "Right Bank" wines refer to those made on the right bank of the Dordogne River past Saint Emilion.
What's the Bordeaux Classification of 1855
The Médoc Classification of 1855 is perhaps the most famous in the world. When you hear the phrase 'Grand Cru', you're probably thinking of this famed classification even if you don't realize it.
Bordeaux has a long history of producing ode-worthy wines that go back centuries. In 1855, the French government was holding a grand exhibition and wanted to showcase the region's wines. 
If you've ever been to a wine festival, you know that it's impossible to taste all of the wines being poured.
The exhibition's organizers asked the local merchants to rank Médoc wines so that attendees at the exhibition could, at a glance, identify the best wines to make sure that they tasted those wines while at the fair.
The local merchants, called négociantes, looked at the average historical prices for the wines from different château (wine producers) in the region and developed a classification list divided into five tiers: first growth, second growth, third growth, and fifth growth. 
Almost overnight, this classification system became an at-a-glance way to identify the highest quality wines. The châteaus that earned a ranking back in 1855 were able to leverage their ranking as a marketing tool to promote and sell their wines.
In a sense, the 1855 Classification solved the age-old question of: "How do I know the wine is any good before I buy it?" 
The 1855 classification covers dry red wines from the Haut-Médoc and sub-appellations, as well as sweet white wines from Sauternes and Barsac.
Today, there are five first growths that are considered the top of the cru classé in the Médoc:
Haut-Brion
Lafite Rothschild
Mouton Rothschild
Latour
Margaux 
These iconic wines command some of the highest prices in the world and you won't find them at your average wine shop or discount grocery store.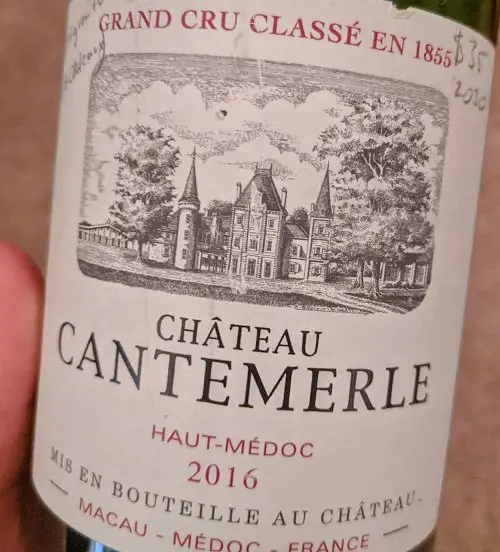 Most of us will not be buying the top growths of Bordeaux, but you can find 4th and 5th growth Bordeaux for around $30-$50 USD.
Look for 1855 on a label as an quality indicator.
What's the Criticism of the 1855 Bordeaux Classification?
There have been very few changes to the 1855 classification over the past 170 years.
Critics of the 1855 classification argue that it's impossible for a wine producer to maintain quality over that type of timeline. Châteaus fall into financial trouble, change owners, and certainly, vintages can differ year-over-year.
Another argument against the Classification of 1855, is that the classification (and therefore the reputation) is tied to the Château, not the landholdings.
What exactly does this mean?
Châteaus are free to buy and sell land within the Médoc. Any vineyard holdings that a winery acquires automatically get folded under whatever the classification of that château happens to be.  
To illustrate: Hypothetically, if Château Margaux acquires an extra acre or two of vineyard land, then that wine made from those grapes will also be considered first growths – the best of the best – even if it wasn't before the sale. Go figure…
This applies to any of the classified growths of 1855 – if the producer acquires more land, then the wine made from grapes on the new land will automatically be grandfathered under the ranking for that producer.
The 1855 classification isn't terroir-driven.
One could argue that any quality standards related to wine should be linked to the vineyard. After all, great wines are made in the vineyard – as the expression goes.
Because the 1855 classification largely excluded the producers outside of the Médoc, it's only fitting that quality producers from other regions have their own classification systems, too. 
So let's move over to the Right Bank to take a look at the St. Émilion classification.
What Is the Saint Émilion Classification?
The Saint-Émilion classification will apply only to those wines made from grapes grown in Saint Emilion AOC that qualify through an independent review panel. The classification system for St. Émilion was established in 1955.  
Jargon Alert: AOC means Appellation d'Origine Contrôlée (Protected Designation of Origin – PDO). This designation refers to a wine from a specific region or place that follows to strict and verified production conditions. The wine goes through a quality control check with a formal tasting and analysis. AOC certification is a 3rd-party guarantee of typicity and quality for consumers.
Unlike the 1855 classification over in the Médoc, the St. Emilion classification has a built-in quality review process.
Every ten years, the classified producers would need to reapply to maintain or improve their current status or apply to be considered for initial classification.  
Ostensibly, this review process would allow producers to work towards improving their wines' quality and move up the quality ladder.
The St. Émilion classification is divided into three categories, or tiers, from highest to lowest:
Premier Grand Cru Classé A
Premier Grand Cru Classé  B
Grand Cru Classé 
Look for Cru Classé on the label as a quality indicator.
What Are the Drawbacks of the St. Émilion Classification?
From the outset, the St. Emilion Classification was open to manipulation. Any system that results in a quality hierarchy that directly translates into significant sales profits and/or losses is at risk of unscrupulous interference. 
The 2006 classification review resulted in the promotion of certain châteaus and the demotion of others.
Immediately, the demoted château opened up lengthy litigation proceedings which stalled the process. The courts adjudicated the 2006 review and made a few critical changes:
Any producer that was elevated was able to keep their new classification
Future reviews would no longer include local panelists – only wine reviewers from outside of Bordeaux could pass judgment
They lifted any limits on the number of producers allowed at each level
The panel re-evaluated estates in 2012, and that classification still stands with 82 named estates: 64 Grands Crus classés and 18 Premiers Grands Crus classés.
Fast forward to today, and two of the top four producers (Premier Grand Cru Classé A level) have formally withdrawn from the St. Emilion Classification, arguing that it no longer serves its intended purpose: Chateau Ausone and Chateau Cheval Blanc.
What Is the Graves Classification?
Just south of the Médoc sits Graves AOC.
Established in 1959, the Grave classification considered a wine's price, fame, and quality for red, white, or both red and white wines made by a château. Sixteen (16) château were classified in total, all from within the Pessac Léognan sub-region.
What Is the Crus Bourgeois du Médoc Classification?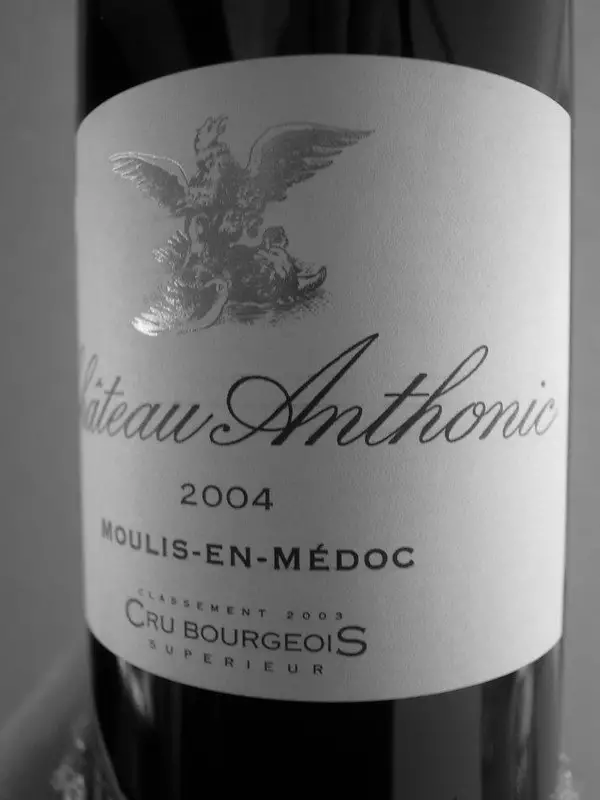 Location: Same geographical area covered by the 1855 classification, plus the Médoc, minus the sweet wine AOCs in the south – Sauternes and Barsac.
The Bordeauxlais, being French and having a sense of égalité and all that, have a separate classification within the Médoc:
Cru Bourgeois
Established in 1932, Crus Bourgeois du Médoc wines will fall under the 1855 classification on the quality ladder, but still reflect high quality and give everyone else a chance to have a classification label on their wines.
In 2010, the Crus Bourgeois classification was opened to any red wine made in the Médoc, rather than applying to a specific château.
This means that a producer can submit their wines for classification review even if they are not one of the top five growths from the 1855 classification.
Similar to the St. Émilion classification, the Crus Bourgeois is divided into three categories, from highest to lowest, they are:
Cru Bourgeois Exceptionnel
Cru Bourgeois Supérieur
Cru Bourgeois
Look for Cru Bourgeois on the label as a quality indicator.
What Wines Are Made Under the Crus Bourgeois Classification?
The Crus Bourgeois du Médoc are red wines made within the Médoc, Haut-Médoc, Listrac, Moulis, Margaux, Saint-Julien, Pauillac, and Saint-Estèphe.
The classification stands for 5 years. Each September, a new classification list gets released. This means that the wines need to stand on their own merits every vintage.
What Is the Crus Artisans Classification?
Location: Same geographical area covered by the 1855 classification, plus the Médoc, minus the sweet wine AOCs in the south – Sauternes and Barsac.
Historically, the artisans were craftsmen – blacksmiths and coopers, for example – who also happened to make wine. 
Crus Artisans was designated as an official term in 1994. Today, these are small- and medium-sized producers that own their vineyards and are actively involved in the management and operations of their wine production.
They make and bottle their wines at the château. 
The Crus Artisans are geographically located on appellations within the Médoc and Haut-Médoc.
Helpful Wine Buying Tip: You'll need to seek Crus Artisans bottles at a specialty wine shop.
What Does Grand Vin Mean on a Wine Bottle from Bordeaux?
Location: Anywhere in Bordeaux. 
Finally, the last term on a label you might see is Grand Vin.
Technically, this isn't a controlled term, meaning that there's no regulatory control over how the term gets used on a wine label.
In practice, Grand Vin is used to identify the producer's top wine from that vintage. In other words, the producer is telling you that this wine that you're holding in your hands is something special. Producers anywhere in Bordeaux can use the term Grand Vin – it isn't limited to the Médoc, Left Bank, Right Bank, or Entre Deux Mers.
Could the château put Grand Vin on the label and not really mean it?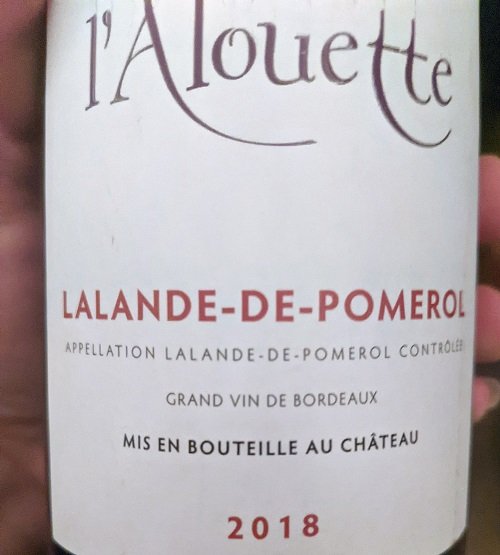 I suppose it's possible, but this is a region steeped in tradition and protective of its reputation. In practice, all of the Bordeaux wines that I've had with the term Grand Vin have been yummy, and I have enjoyed them greatly.
Helpful Wine Buying Tip: Look for Grand Vin on the label as a quality indicator.
Are Any of the Bordeaux Classification Systems Helpful?
In my personal opinion, the purpose of having any sort of ranking or hierarchy within the world of wine is to give wine drinkers some sort of way to identify wine quality and take that all-important next step – actually buying the wine.
Wine drinkers who enjoy wine but don't want to spend time trying to decrypt labels, varietals, or producers can use classifications as an easy way to make their buying decision.
Here in the United States, we use wine competitions and medals as a proxy for the standing classification systems in other parts of the world.
Medals from competitions serve the same purpose: to communicate quality to the end consumer. 
If you've ever purchased a wine because it has a gold seal on it claiming that it's won a gold medal or double gold in a wine competition, then you've relied on an external ranking system to help you make your wine purchase.
I've certainly relied on medals. "Oh look! This wine won a gold medal! It must be good!" (Puts bottle in basket.)
Anything that helps you pick out a wine to enjoy is a good thing.
Final Thoughts – Bordeaux Wine Classifications Are Helpful
As long as consumers rely on classifications (or other external indicators of quality, like medals), then these systems will continue to play an important role in wine commerce.
Use any of these 6 terms to help you find your next special bottle of Bordeaux: classified, 1855, grand cru classe, grand vin, or cru bourgeois.
Thirsty for More?
I put together this post on wine vintages and how to use a wine vintage chart, which, if you're thinking about buying Bordeaux, is a useful skill set to have.
Aaaand… Here's a post that I put together with wine tasting essentials. Things that I use every day in my wine life. Check it out!
White Bordeaux is a thing, including Sauternes made with Semillon. Here's everything you need to know about Semillon.