Chardonnay. A variety that rocketed to fame in the 1980s and 1990s to become the most widely celebrated white wine grape in the world. Whether you love butter bombs or prefer the lemony kiss of sharp Chablis, check out these five Chardonnay facts for your next wine trivia night!
Fun Fact 1. Chardonnay Is a Common Champagne Blending Grape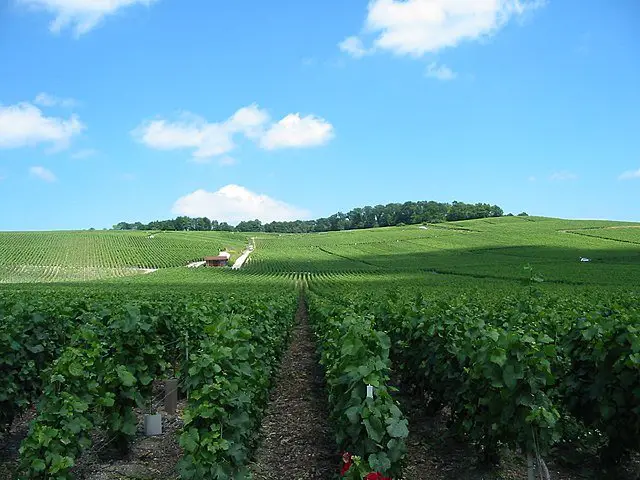 Who doesn't love bubbles? If you've popped open a bottle of Champagne or traditional style sparkling wine, you've likely been enjoying Chardonnay.
Champagne is a blend of three grapes: Chardonnay, Pinot Noir, and Pinot Meunier. Chardonnay's responsible for bringing refreshing acidity and green fruit to the party.
Tip: Check out this fun post on fun Champagne facts.
The grape is early budding, which can be problematic in Champagne's cooler continental growing climate, but also early ripening, making it well-suited for an early fall harvest ahead of inclement autumn weather. Somehow it all balances out.
Another plus?
Chardonnay produces bountiful yields, which is a useful commercial trait when making a relatively neutral base wine for Champagne.
But wait. There's more.
Blanc de Blanc (White of Whites) is the traditional French labeling term for sparkling wine made solely from our good friend Chardonnay.
In fact, the Cote de Blancs (Slope of Whites) is a key growing area in Champagne that specializes in quality Chardonnay grapes. Destined for bubbles, these vines ripen on east-facing slopes south of Epernay enjoying the morning sun. Yum!
Discover: Chardonnay Cheese Pairing Guide
Fun Fact 2. Love White Burgundy? You're Drinking Chardonnay!
When it comes to French wine labels, I must defer to the wise words of Sir Winston Churchill:
It is a riddle, wrapped in a mystery, inside and enigma; but perhaps there is a key.
That key, my friends, is that white Burgundy is Chardonnay. Some of the most iconic (and expensive) Chardonnays in the world hail from this historic French wine growing region.
The famed Domaine de la Romanée-Conti crafts bespoke bottles of La Tache Grand Cru which can command average prices of over $6,000 per bottle.
What's in the bottle, you ask? Chardonnay, of course!
3. Only Chardonnay Can Be in Chablis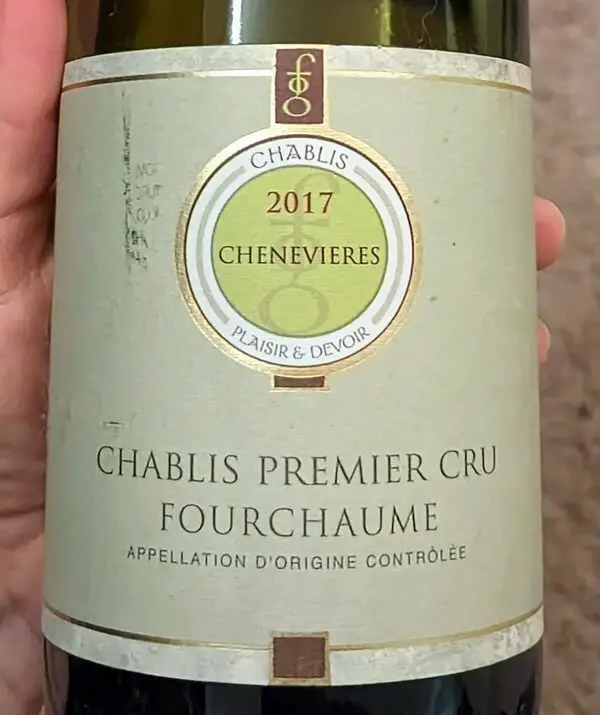 While technically part of Burgundy, Chablis sits north-west and is geographically separate from the main Côte-d'Or/Burgundy vineyards.
Never heard of Chablis? You're not alone.
The region's experienced something of a pendulum in wine production over the past several centuries. Back in the early 1800s, Chablis boomed with over 40,000 hectares (±99,000 acres) planted to quench the thirst of Parisians living down the road.
The success of Chablis was to be short-lived.
By the end of the century, the region was decimated by a trifecta of fate: phylloxera, powdery mildew, and railroads. The first two were vine maladies; the third was the march of progress.
The new French
railroad connected Paris-Lyon-Marseille and allowed for the transport of better-quality wines made with fully ripened grapes grown in warmer regions. Thin, acidic Chablis didn't stand a chance.
Rural depopulation after WWI and a devastating frost in 1945 left the region with only 500 hectares (±1,230 hectares) under vine.
Today, Chablis has around 5,000 hectares of Chardonnay. A far cry from 200 years ago, but certainly reflective of the wine's comeback.
4. Wente Vineyards Planted the First Successful Commercial Chardonnay in California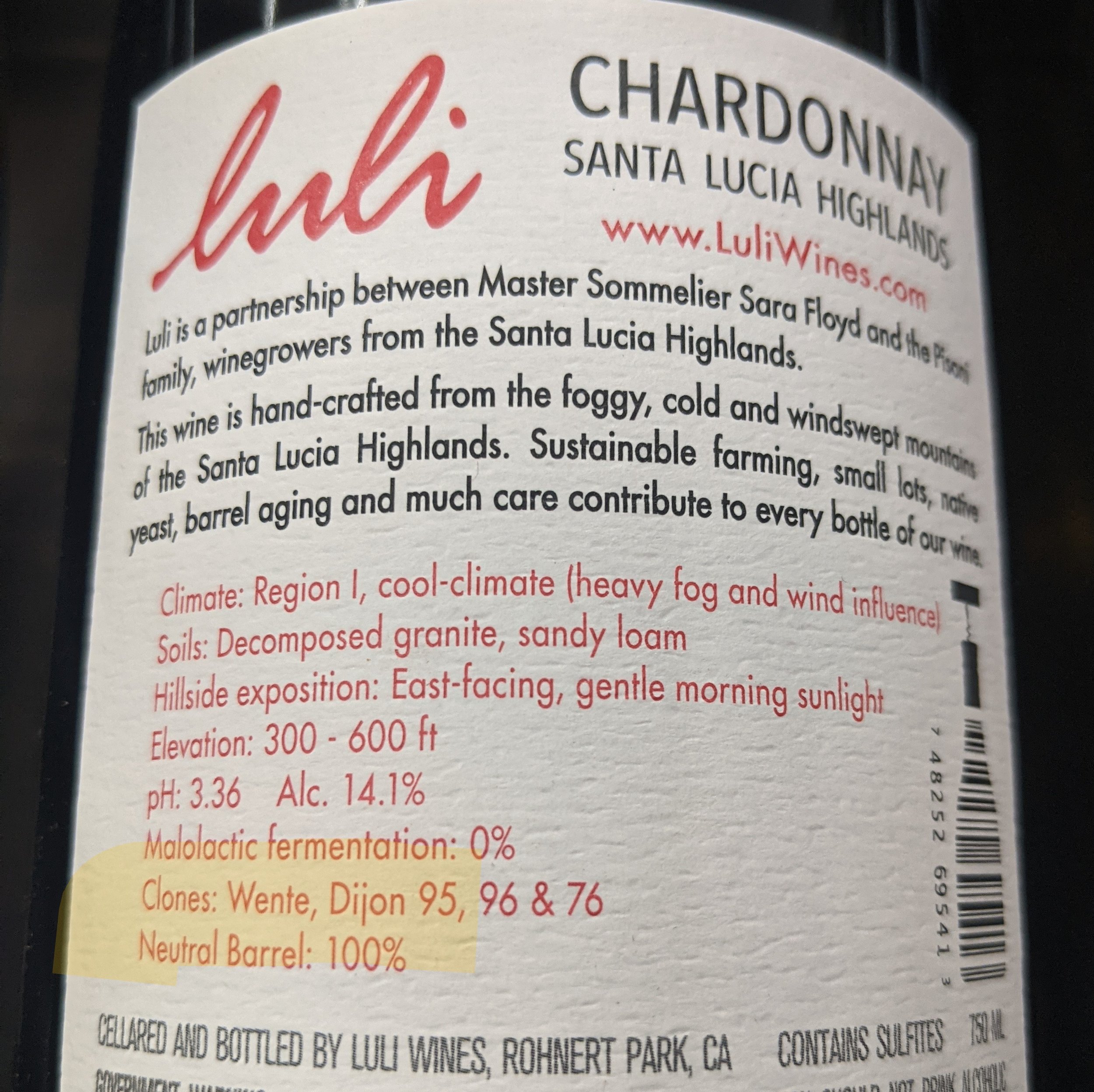 It sure seems like Chardonnay should be synonymous with California wine, but there was a time not too long ago when growing Chardonnay in the Golden State just wasn't a thing.
Wente Vineyards, of the Wente family, pioneered Chardonnay plantings in Livermore Valley, just east of San Francisco.
In 1912, Ernest Wente brought over cuttings of Chardonnay from Burgundy, France. The family isolated a clone and today over 80% of California's Chardonnay comes from that particular clone.
If you've enjoyed a bottle of California Chardonnay recently, there's a good chance you're drinking a little piece of wine-growing history connecting you right back to Burgundy, France via a transatlantic voyage and a tiny vine cutting wrapped up in the spirit of the American Dream.
5. Chardonnay Put California on the Winemaking Map
You'd be forgiven for thinking of California Cab ahead of California Chardonnay, but never forget that Chardonnay kick-started the state's winegrowing reputation.
The Judgement of Paris in 1976 (recreated by the classically understated late Alan Rickman (sob) and slightly disheveled Bill Portman in the movie Bottle Shock) was a blind tasting where French wine judges ranked Chateau Montelena's victory over Burgundy Chardonnay.
The #2 wine was also from California: Chalone Winery with vineyards down in Monterey and San Benito Counties.
What Does Chardonnay Taste Like?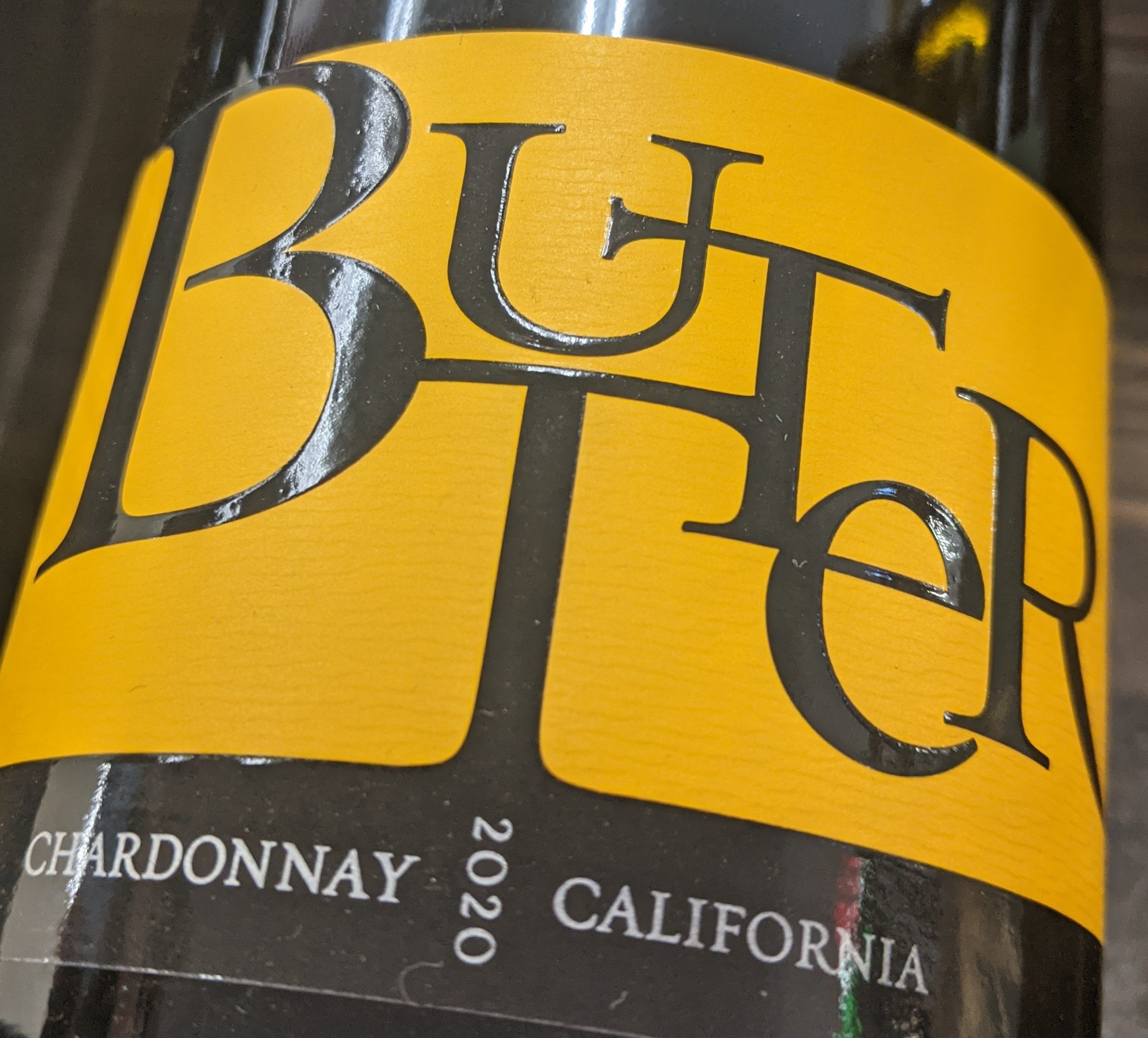 Chardonnay is the most popular white wine in the US. This is in a country that celebrates individuality! You can infer that Chardonnay has a little je ne sais quoi allowing it to rise up above other white wines.
Chardonnay is a chameleon-like grape. It takes on the characteristics of its terroir and winemaker, showcasing both – which makes it just so gosh darn fun. Across the grape-growing world, you're likely to find plantings of Chardonnay. Warm climate. Cool climate.
High altitude and sea-level. Chardonnay adapts to the local terroir producing delicious wines wherever grown.
Cooler climate Chardonnays will express green apple, tart lemon, lime, and possibly minerality with a lighter body and filigreed acidity. Warmer climate Chardonnay becomes almost opulent in the glass, with ripe peach, luscious golden apple, papaya, and even pineapple.
In the winery, winemakers employ oak barrels to give Chardonnay warm baking spice. They may also use malolactic conversion to soften wines with high acidity and impart buttery notes.
Chardonnay lovers tend to lean towards one style of wine or the other: tart and polished, or spicey buttery goodness. Both styles have their cult following.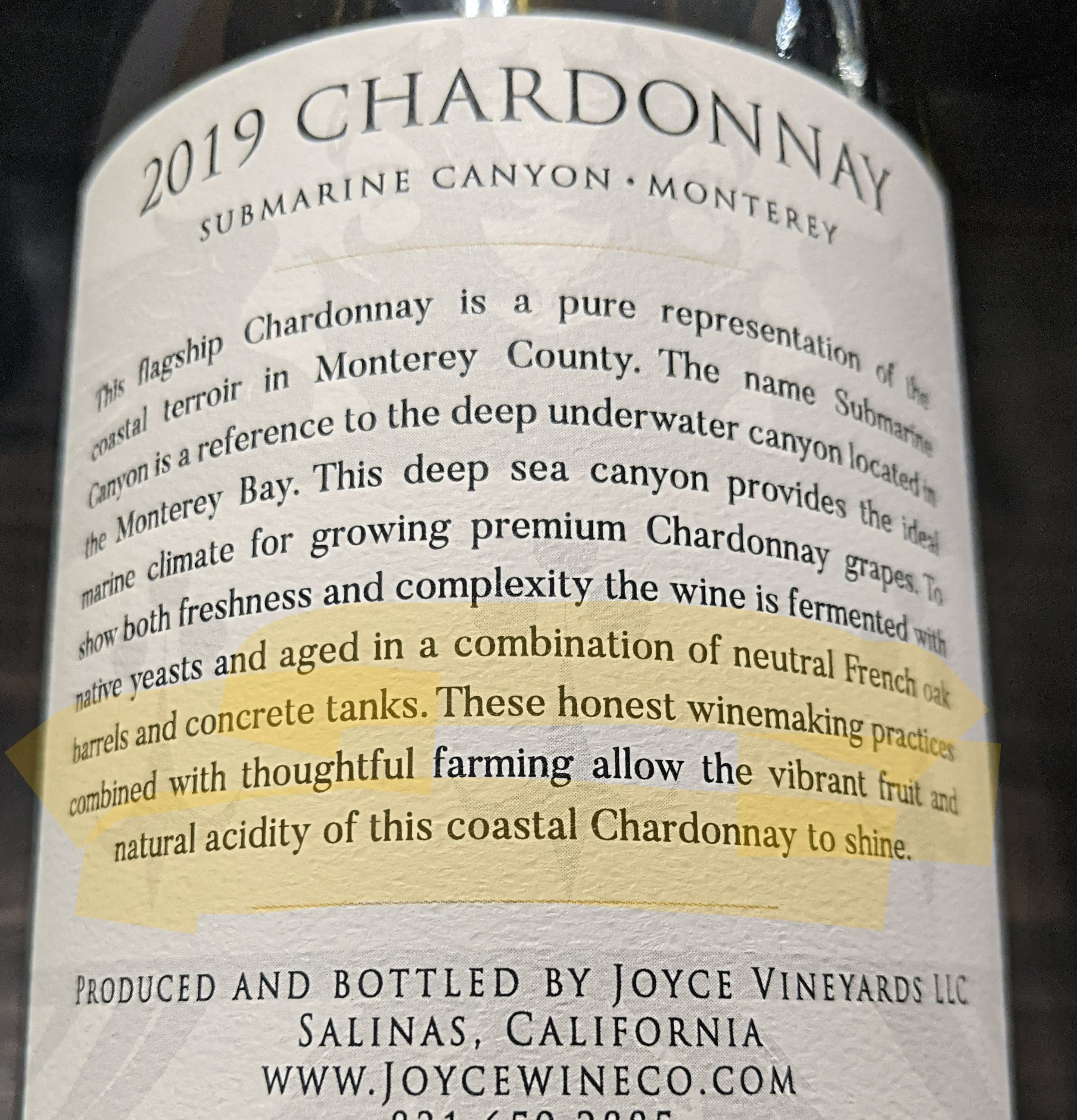 You'll need to spend some time skimming Chardonnay bottle labels to get a sense of the wine's style range. Some labels are unhelpful and offer no clues, but others divulge hints to help you decode what's inside.
Words like stainless steel, acid, concrete, clean, and mineral hint at a high-acid, fruit-forward style of wine that probably didn't go through malolactic conversion and avoided time on oak.
Words like cream, butter, rich, ripe, spice, and soft hint at a rounder, fuller-bodied wine that probably saw the inside of an oak barrel, or at least oak staves.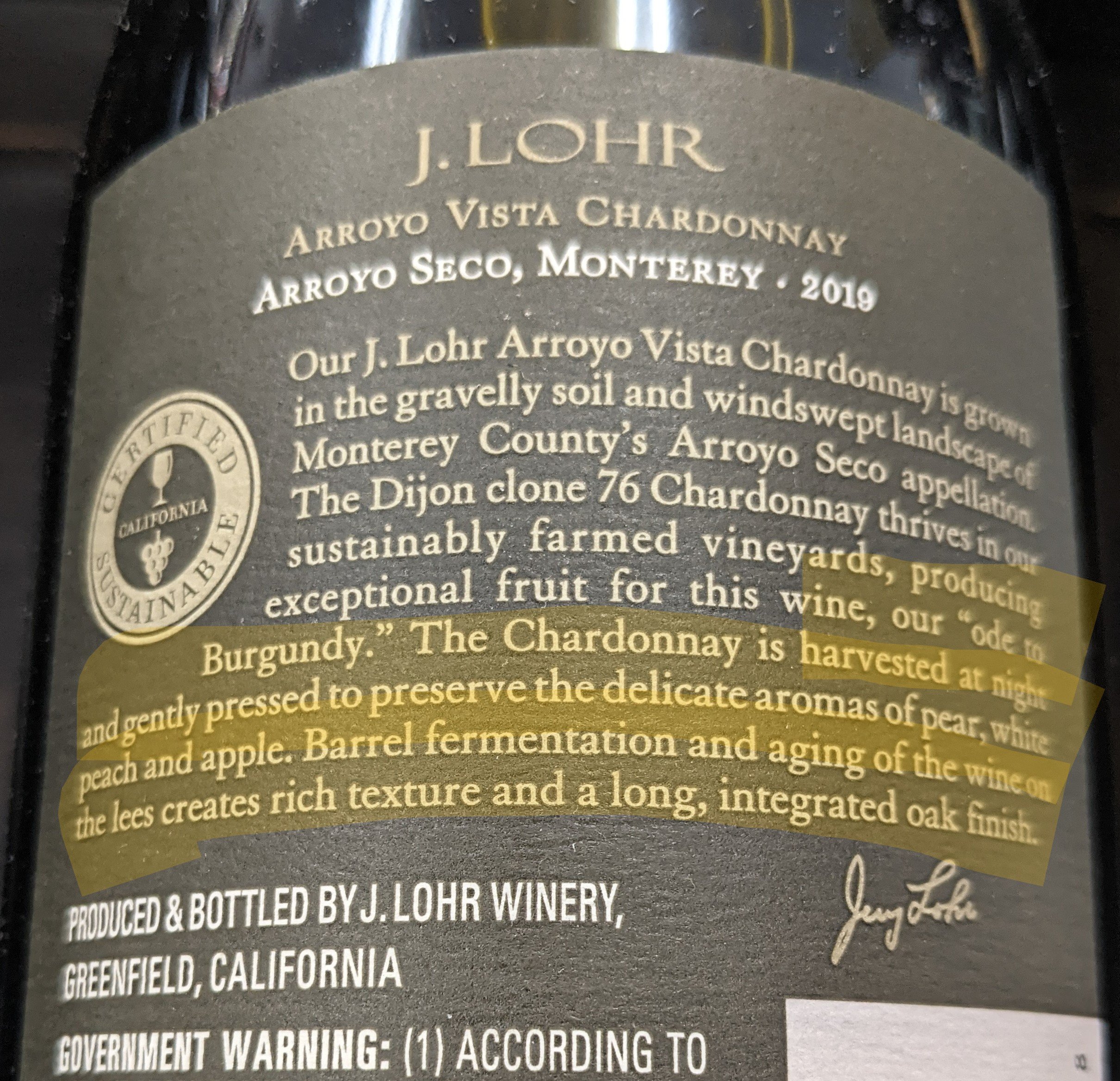 How Much Should You Spend on Chardonnay?
Not everyone is ready to dish out La Tache-level cash for Chard. But there's good news!
The grape's popularity means that it's widely planted and available at entry-level to super-premium prices and everything in between.
If you're just starting out, the $10-$15 range will get you a decent bottle of Chardonnay of good quality.
If you're looking to trade up, expect to pay around $35 for a bottle of boutique hand-crafted Chardonnay from a smaller producer.
Discover More:
Chardonnay vs Cabernet Sauvignon
Merlot vs Chardonnay
Chardonnay vs Pinot Grigio
Thirsty for More?
Head over to this post for a quick guide to everything Chardonnay.
Here are my favorite all-time go-to Chardonnay pairings for real people with real lives.
Check out this post on easy appetizers for white wine.