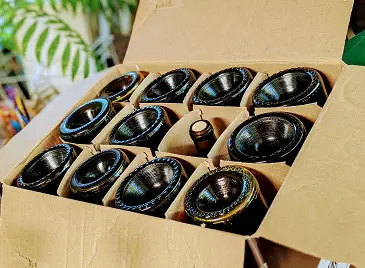 Full confession. I belong to wine clubs – plural with an 's', as in multiple wine clubs. Deciding to sign up for a wine club is a personal choice, and there are lots of options.
Joining a wine club is worth it if you know you'll drink the wines. Wine clubs give you access to wines at lower prices and wines you can't find anywhere else. Wine clubs are also worth it if you want to explore new wine regions – like an international wine club. 
Here's what you need to know about wine clubs and how they work to make them worth it.
What Is a Wine Club?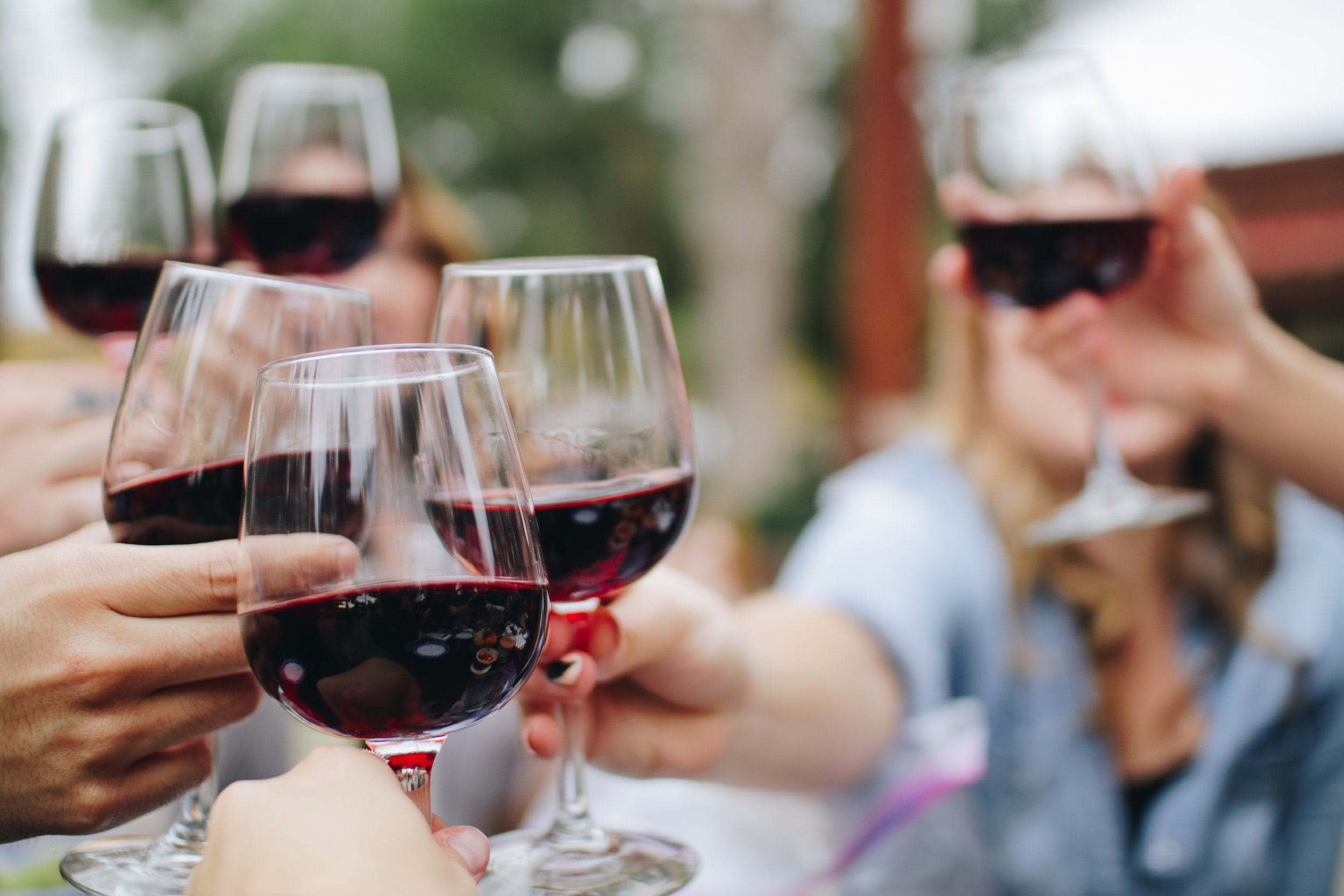 A wine club is a like a gym membership – except that the only heavy lifting you need to do with your wine club is picking up a bottle of wine and pouring yourself a glass.
In a wine club, you pay a winery or a wine club business a set amount of money and they send you wines at certain times throughout the year. It could be a recurring monthly charge, like your monthly gym membership, or it could be a single charge when they ship your wines. 
Wine clubs are common in the United States and uncommon in Europe.
What Kinds of Wine Clubs Are There?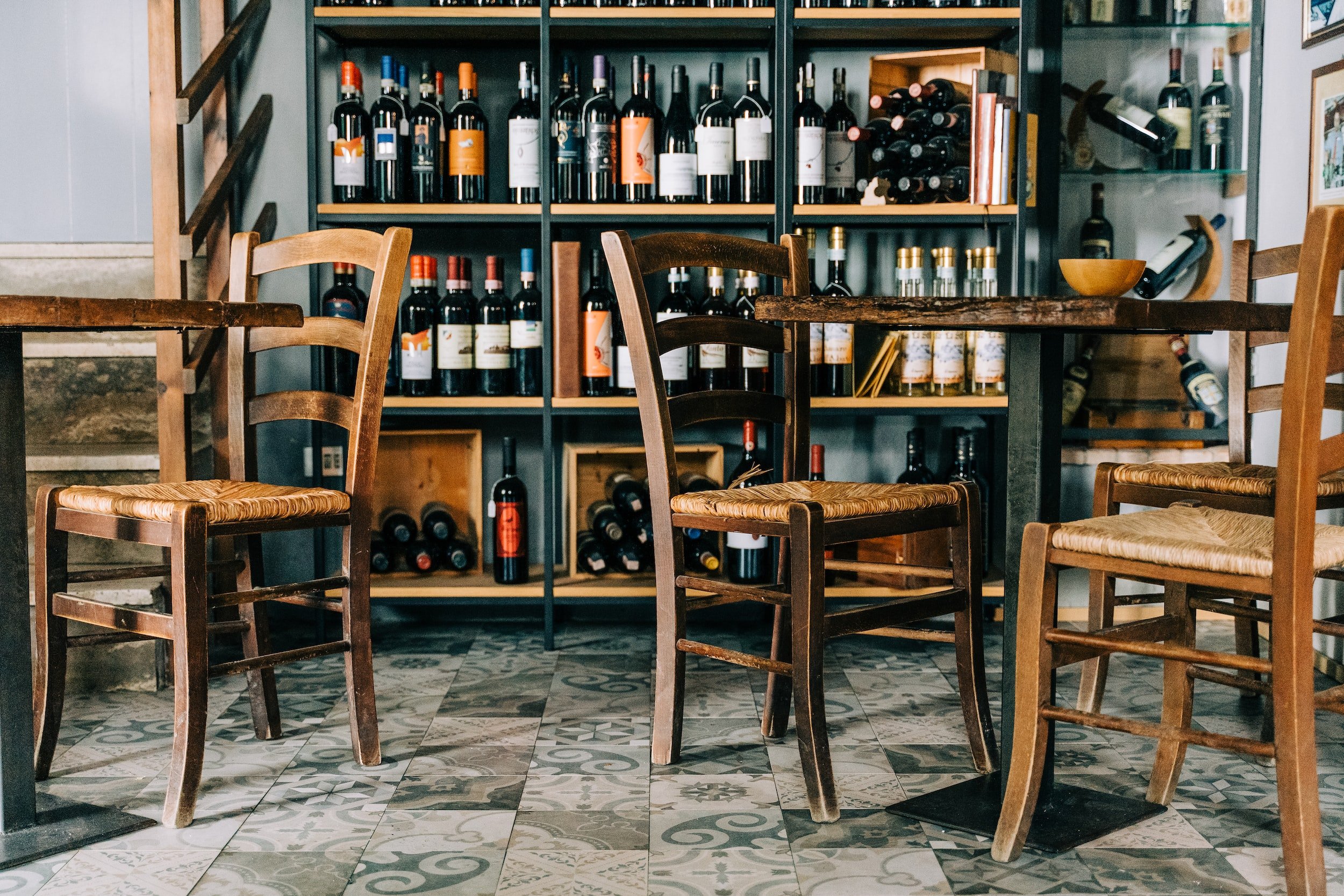 There are many different kinds of wine club so you should be able to find one that's right for you.
Winery Wine Clubs: These are wine clubs set up and run by the winery. These wine clubs only sell wines from their winery. Winery wine clubs can include added perks, like harvest dinners, holiday parties, access to library wines (older wines from many years ago), and other fun winery perks – like exclusive tasting events or vineyard tours.
Virtual Wine Clubs: Virtual wine clubs don't actually have a storefront. They sell and manage their wine club membership via a website. The virtual wine clubs buy wines from wineries (typically at a discount) and then re-package them and sell the wines to you. You will usually get a mix of bottles from different wineries and wine producers. You see virtual wine clubs all of the time, like the NPR Wine Club, or the Wallstreet Journal Wine Club.
Bottle Shop/Restaurant Wine Clubs: Bottle shop and restaurant wine clubs work a little like a buying club. They leverage their buying power to give you access to the wines that they sell on their store shelves or restaurant menu. You mostly find these types of wine clubs at higher-end independent stores and restaurants that have a heavy emphasis on an eclectic wine selection.
How Much Does a Wine Club Membership Cost?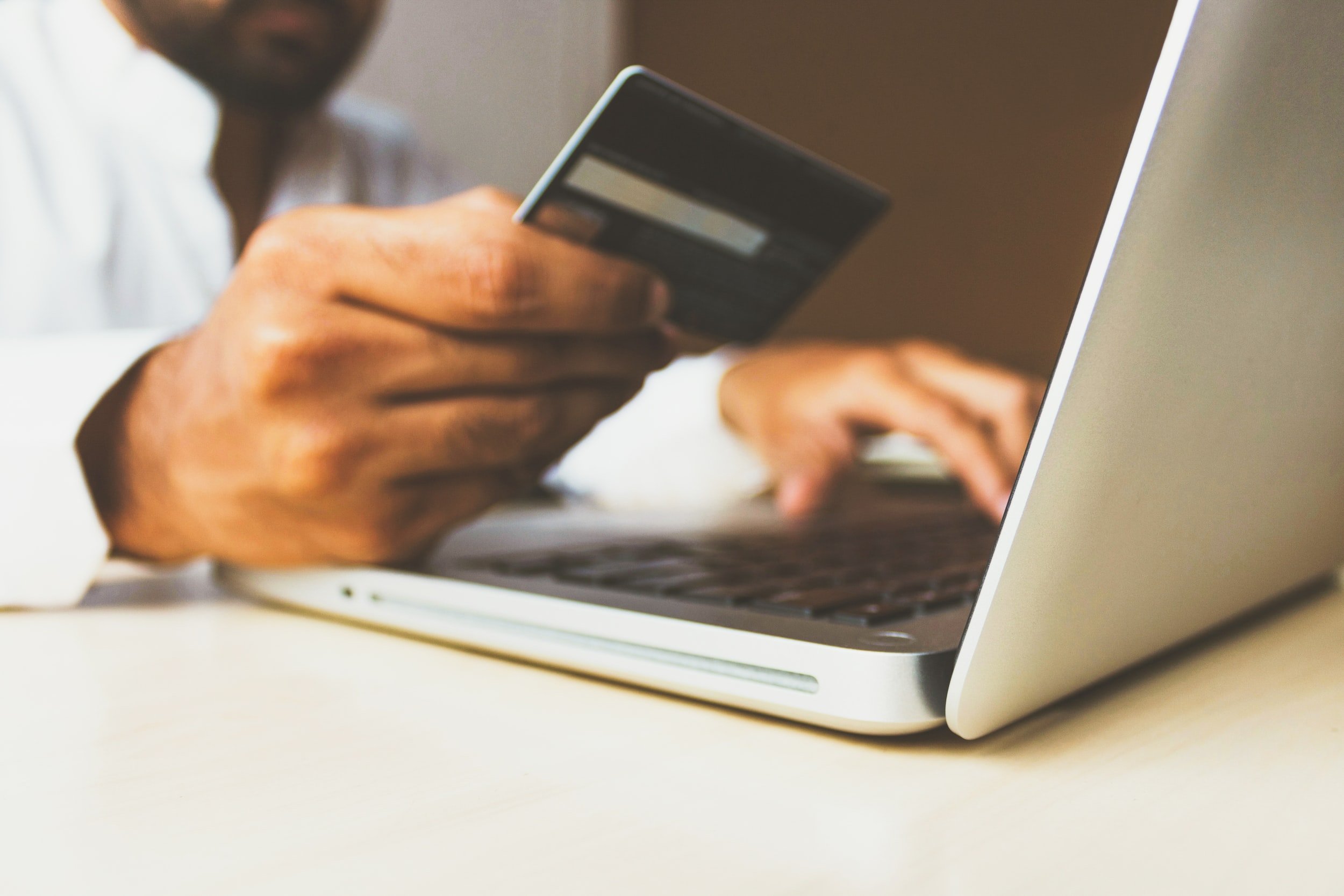 Here in the U.S., I've seen wine clubs that start around $40USD/shipment for two bottles all the way up to several hundred dollars per shipment. The price for how expensive a wine club is will vary depending on three factors:
The average per-bottle price of the wines
The number of bottles you get in each wine delivery
The frequency of the club deliveries (e.g., monthly, quarterly, semi-annually)
Here are 6 real-world wine club cost examples taken from 6 different wine clubs:
$1000 per shipment (12 bottles – premium winery)
$220-$350 exclusive of shipping (6 bottles)
$145-$170 per shipment (4 bottles)
$90 – $150 per shipment (6 bottles) (excluding tax and shipping)
$80 per shipment (3 bottles), plus tax and shipping as applicable
$38 per month (2 bottles), free pickup for locals
Wineries have a bad habit of not listing their wine club prices on their websites, forcing you to reach out and ask, "Hey, how much is this going to cost me?"
This is a poor business practice in my opinion.
If you look at the examples above, you'll see that the club prices list a range.
Why?
By having a range, the club manager can include wines at different price points in each shipment.
Sometimes you'll get less expensive roses, and other times you'll get more expensive Cabernets. It all works out in the end.
How Much Wine Do You Get in Wine Clubs?
Here's a chart breakdown of how many shipments and the number of wines in each shipment different wine clubs send out each year.
| Number of Wines per Shipment | Shipment Schedule | Total Wines per Club Member per Year |
| --- | --- | --- |
| 3-4 | Four Times Per Year: March, May, October, December | 12-16 |
| 3-4 | Five Times Per Year: February, April, May, September, November | 15-20 |
| 6 | Two Times Per Year: Spring and Fall | 12 |
| 6 | Four Times Per Year: February, May, August, November | 24 |
| 12 | Two Times Per Year | 24 |
| 4 | Three Times Per Year: April, September, November | 12 |
| 3 | Three Times Per Year: January, April, October | 9 |
| 6 | Four Times Per Year: March, June, September, December | 24 |
| 12 | Four Times Per Year: February, May, August, November | 48 |
| 6 | Two Times Per Year: March, September | 12 |
| 3 | Six Times Per Year: February, April, June, August, October, December | 18 |
| 3 | Four Times Per Year: January, April, July, October | 12 |
| 9 | Two Times per Year: Fall and Spring | 18 |
| 4 | Two Times per Year | 8 |
| 12 | Three Times Per Year: February, May, September | "`html 36 |
You can see that the number of shipments and the number of wines varies from under a case (under 12 bottles), to four cases (48 bottles).
I'm not sure who's getting 48 bottles in a club per year, but I want to be your friend!
The per-price bottle of wine will be just as important as the quantity of wine you get in calculating the total cost of your club membership.
A more premium winery could cost more money to join, but give you fewer overall bottles.
You get to answer the question:
Do I want fewer bottles, but at higher quality? Or more wine, but lower quality?
What's Bad About Wine Clubs? 4 Must-Know Factors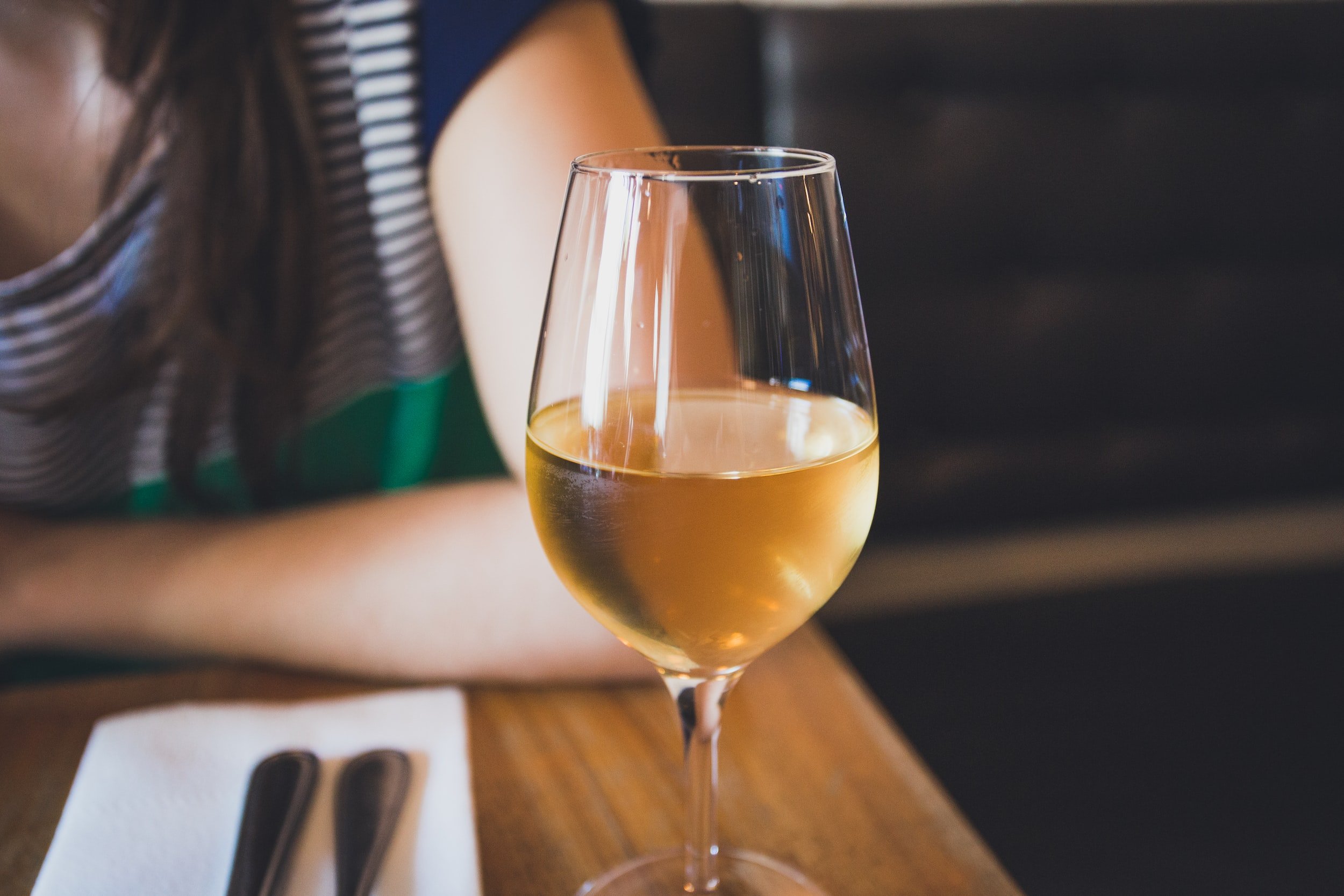 Before you sign up for a wine club, it's a good idea to read the fine print and know exactly what you're signing up for.
Is there a minimum number of shipments you need to accept before canceling your membership?
I know this seems odd, but some wine clubs (especially winery wine clubs) put a clause in their wine club form that you will accept a certain number of shipments before canceling. 
They do this because lots of people show up at their winery tasting rooms and join the wine club just to get the sign-up discount on wines they want to buy that day, then the guest cancels when they get home.
If you're out tasting wines all afternoon, it can seem like a great idea to sign up for all of the wine clubs at the wineries you visit! Wine does that to people! 
Read the fine print before signing up or your wine club membership can really feel like a gym membership that you can't get out of and can cost you hundreds of dollars (but hey, at least you'll have the wine!)
Do you actually drink all of the wines they send in the wine club?
It's one thing to join a wine club to be adventurous and try new wines from different regions, but if you really, really, really dislike white wines and you know they send whites in every shipment, then that wine club isn't for you.
Some clubs can customize your order (expect to pay more to customize).
If you can't customize your bottles, then look for a different club that only sends the wines you want and know you'll drink.
Have a plan to pick up your wines
If you don't live right next to the winery or bottle shop and can't pick up your wines on the way home from work, then they will mail your wines to you.
Assuming that you live in a state where you can get wine mailed to you (not all can), then you will need someone who is 21+ old to sign for the delivery.
If you're a 9-5 working professional, this can be a challenge.
Often, you can get your shipment re-directed to a local UPS/FedEX store in the US (whichever one is handling the shipment), or leave a note for the driver to leave the package with a neighbor. 
Beware: Your neighbor may demand a tax for this service in the form of wine. 😉
Reminder: Shipping wine is expensive.
Glass bottles filled with liquid. Need I say more? Shipping wine is expensive, so don't be surprised if the shipping can cost as much as the bottles of wine. The winery isn't marking things up, it really does cost quite a bit to ship wine.
Don't be shocked by the billing invoice that's $45-$50+ USD.
You can usually minimize the pain of shipping by ordering more bottles. Some wine clubs will waive shipping fees if you order a certain amount of wine. 
Are Winery Clubs Any Good? Pros and Cons of Winery Clubs
Well, it's wine, so a wine club can't be TOO bad! But the honest answer is that the value of wine club wines can be hit or miss.
Let's talk about the wine, first.
If you are getting the bottles directly from the winery, then you know what you're getting.
A Club May Be the Only Way You Can Get a Specific Wine (Pro)
Some wineries only distribute their wines through their wine club members in an allocation system. These are exclusive bottlings with very limited distribution. If you want access to these wines, then you have to join the wine club (and most likely a waiting list to get into the wine club). 
Some Wineries Make Special Wines Just for their Wine Club (Pro)
These are special, limited-release bottlings that give members access to unique wines you can't find anywhere else. 
Some Wineries Off-Load Old Inventory to their Club (Con)
Unfortunately, some producers use their wine club membership to offload wines that aren't moving through their inventory.
You may get older vintages mixed in with the newer releases.
Example: If you're getting rosé wines or Sauvignon Blanc wines that are more than 2 years old, then the winery isn't giving you their freshest wines. Ideally, those two wines should always be the newest vintages.
Estate Wine Make a Limited Number of Wine Styles (Pro or Con)
A drawback of club membership with wineries is that they are limited in the number of different styles of wine they make. Wineries specialize in a style of wine using specific grapes.
If they are using estate grapes (the winery owns the fruit), then you know that you'll get wines made from the same grapes that taste the same every year.
This isn't a problem if you love the wines. In fact, this is one reason to join a winery's club.
But if you want to explore diverse wine styles and drink more widely, then maybe this isn't the type of wine club for you.
Social Events: Non-Wine Benefits (Pro)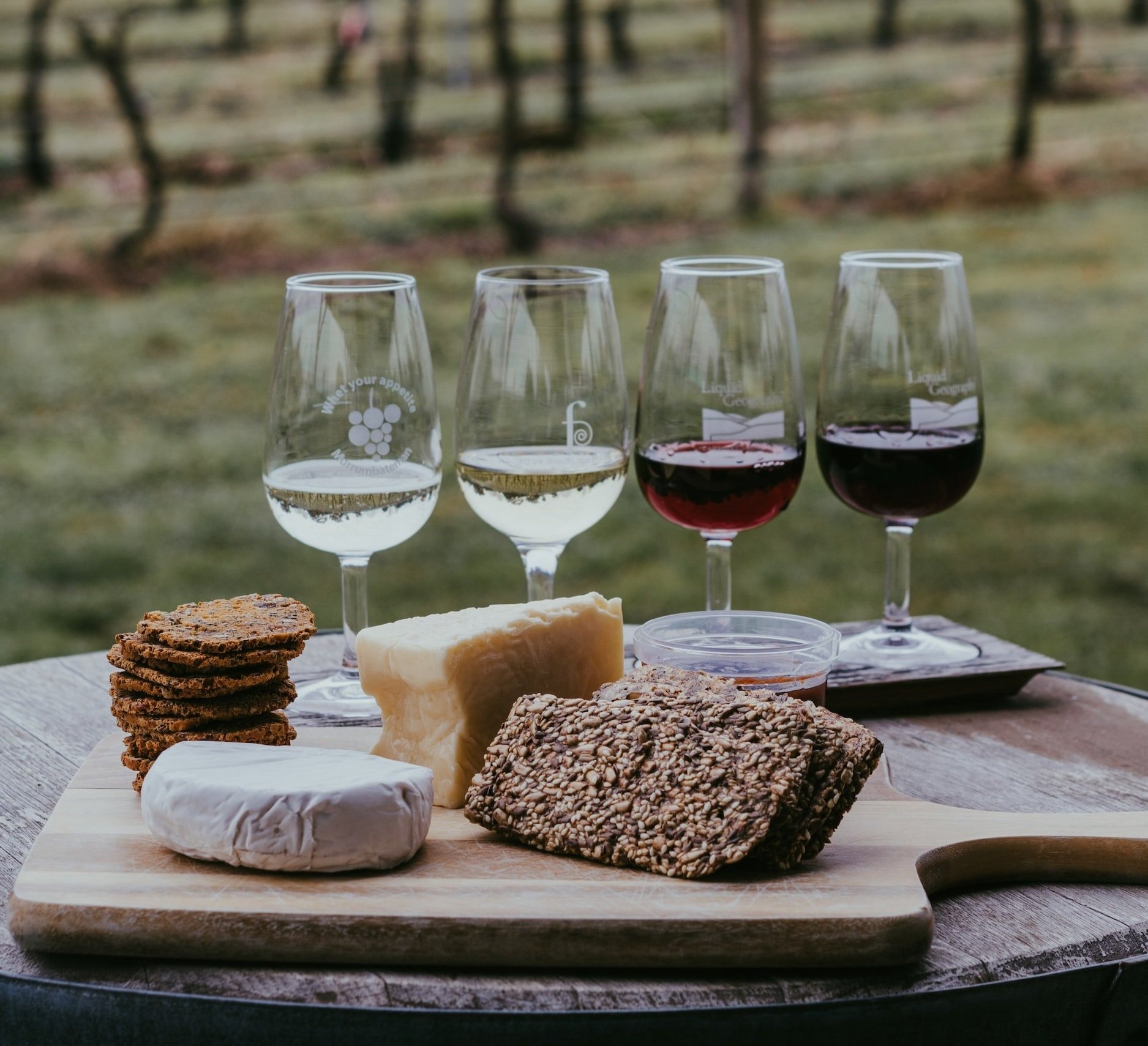 Wineries offer special events to their club members. One of my good friends, Pam, is a long-time wine lover. She chooses her wine clubs for the social events.
The grander the harvest and holiday gathering, the better.
Another friend, David, opted for several wineries with tasting rooms next to each other. He spends weekend afternoons sipping and strolling between them.
My personal all-time favorite go-to wine club was through a wine bar that offered spectacular views down the street from my office.
Weekly complimentary tastings for 4 meant that Friday night happy hour was not only framed with exquisite sunsets but also cheap.
You can't beat free!
Winery club memberships come with other perks you may value over the wine itself. Shop around if you're looking for a wine-infused life (like me) and you'll find some excellent non-wine benefits that may be worth it for you to join a club.
Pros and Cons of Online Wine Clubs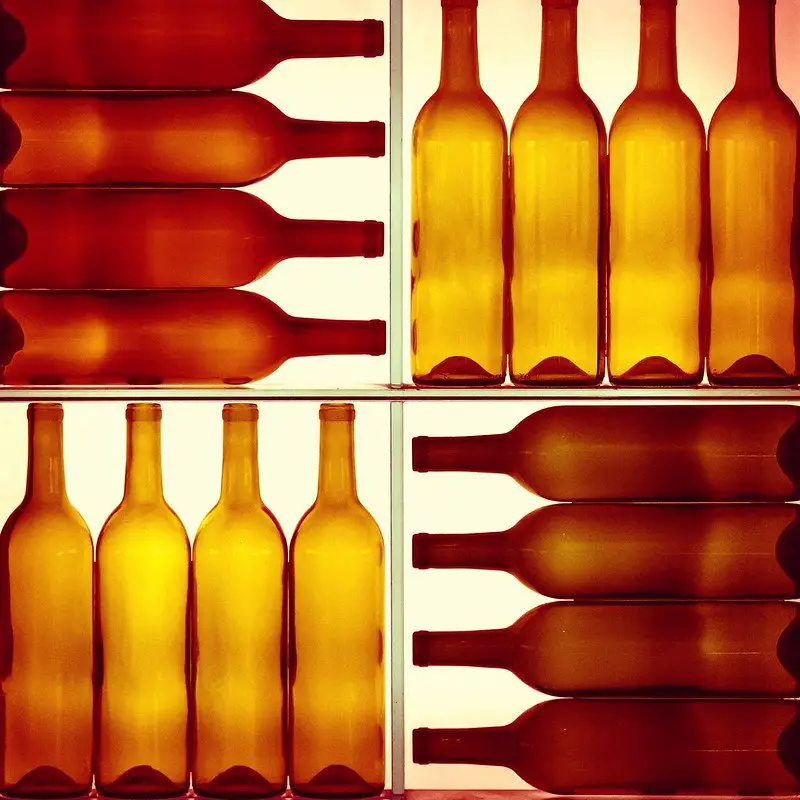 Variety (Pro)
Wines that come through virtual clubs can offer distinctive wines of different styles and even different regions because they're not limited to what they produce.
Often, virtual wine clubs specialize in some way. You can find organic wine clubs, natural wine clubs, French wine clubs, Italian wine clubs, international wine clubs, Cabernet Sauvignon wine clubs – anything and everything you can think of has a wine club. 
Virtual wine clubs that offer variety – be it different Italian wines or California wines – can be a great way to broaden your knowledge about wine and expose you to lesser-known producers.
These will be wines you'll be hard-pressed to find on the shelves of your local wine shop. 
Discounted Wines (Pro or Con)
Virtual wine clubs can sometimes be a little dicey. It's not uncommon for virtual wine clubs to buy up odd lots of wine at discount prices and re-package them in their monthly club shipments. This doesn't mean that the wines are faulted in any way, it's just one way that wineries move excess inventory through a third party.
Bulk Wine (Pro or Con)
You can also get bulk wines in these virtual clubs.
Bulk wines won't have a specific winery listed on the back label, just a production warehouse address. In this instance, a capitalist entrepreneur bought up bulk wine and had it bottled and labeled, then allocated it to a wine club membership, moving the wine on to you. 
Helpful Tip: Here's a post that explains how bulk wine works. Despite the name, these bulk wines can be all quality levels – from the cheap stuff to the expensive stuff. Bulk wine's big business in the wine world.
Bulk wines can be excellent and come in at all price points and wine quality levels, but just know that may be what you're getting.
Are Some Wine Clubs Better than Others?
Yes, some wine clubs are better than others. Stay away from wine clubs that have strict minimum membership clauses if you aren't 100% enamored with their wines (or if you're signing up after an afternoon of drinking). 
Stay away from wine clubs that don't offer you the perks or flexibility you want.
If you're a picky drinker (nothing wrong with that – we all know what we like), look for a wine club that will let you customize your order. And wine clubs that let you pause your membership while you travel can be valuable for people on the move (most do offer this option).
Don't feel bad about dropping a wine club if you've given it a try for a few shipments and just aren't getting what you like.
Try a different club and see if it's a better fit.
And if you find that you don't drink the wines you're getting in your club membership and prefer picking out your bottles at the local bottle shop, maybe a wine club isn't for you. That's okay. You do you.
Thirsty for More?
If you're thinking about wine clubs, you're thinking about the value of wine. Here's a helpful post on how you can save money on wine – up to 50% if you're strategic about your purchases!
If you're on a tight budget, here's the frugal wine lover's guide to saving money on wine.