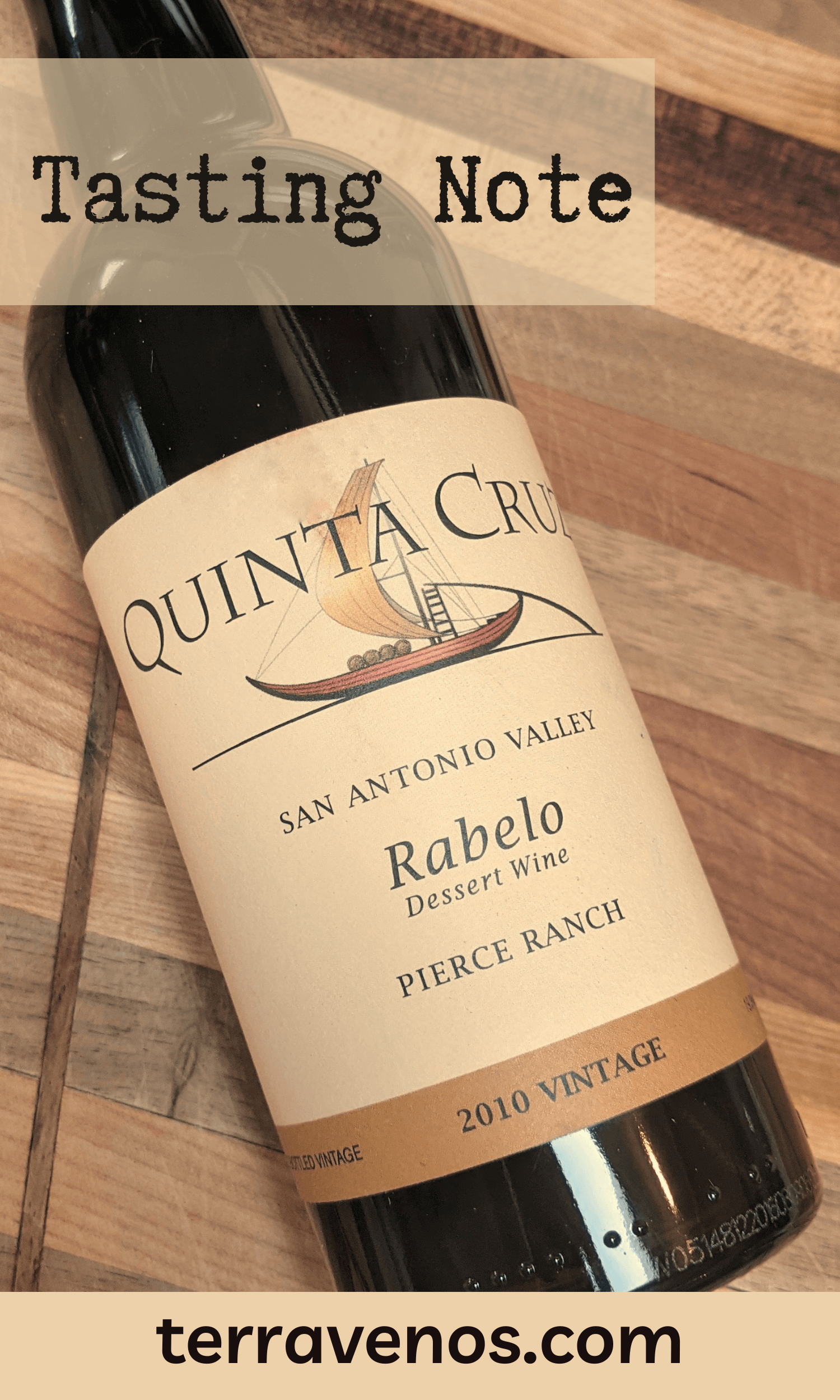 This gem of a wine fell into my hands by way of a family member. If you love Port, or Port-style wines, then this Quinta Cruz is a winner.
Made from traditional Portuguese Port grapes, the Quinta Cruz Rabelo 2010 Dessert Wine delivers a complex bouquet of layered mocha, dark chocolate, licorice, and dried black fruit. The Rabelo continues to age gracefully and will keep through at least 2025.
Discover what's in your glass with this Quinta Cruz specialty wine.
The Quinta Cruz Story
Quinta Cruz is a Santa Cruz wine producer that specializes in wines made from traditional Portuguese and Spanish grapes.
And with a history of grapevines going back some 5,000 years on the Iberian Peninsula, they have a bountiful basket to choose from.
These grape varieties thrive with toasty weather, crafting surprisingly complex table wines that will delight any wine lover.
Where's San Antonio Valley AVA?
San Antonio Valley AVA sits in the southernmost reaches of Monterey County.
The valley's close to Paso Robles, well-known for its blistering summer sun and powerhouse reds.
Some 70 miles south of the Monterey Bay, the valley still enjoys cooling fog that offers the grapes relief in the early mornings.
This region benefits from the Pacific Ocean currents and has one of the longest growing seasons in California. Here, growers specialize in grapes that need gentle coaxing to full ripeness – Cabernet Sauvignon, Grenache, and Malbec.
What Does Rabelo Mean?
First, this label is a delight for any Port lover. The label sports a sleek rabelo drawing.
A rabelo, translating to 'little tale', was the traditional means of transporting young Port in cask down the Douro River from the vineyard and quintas where it was made in the fall.
Once downstream, the casks would be housed in Villa Nove de Gaia for maturation and aging.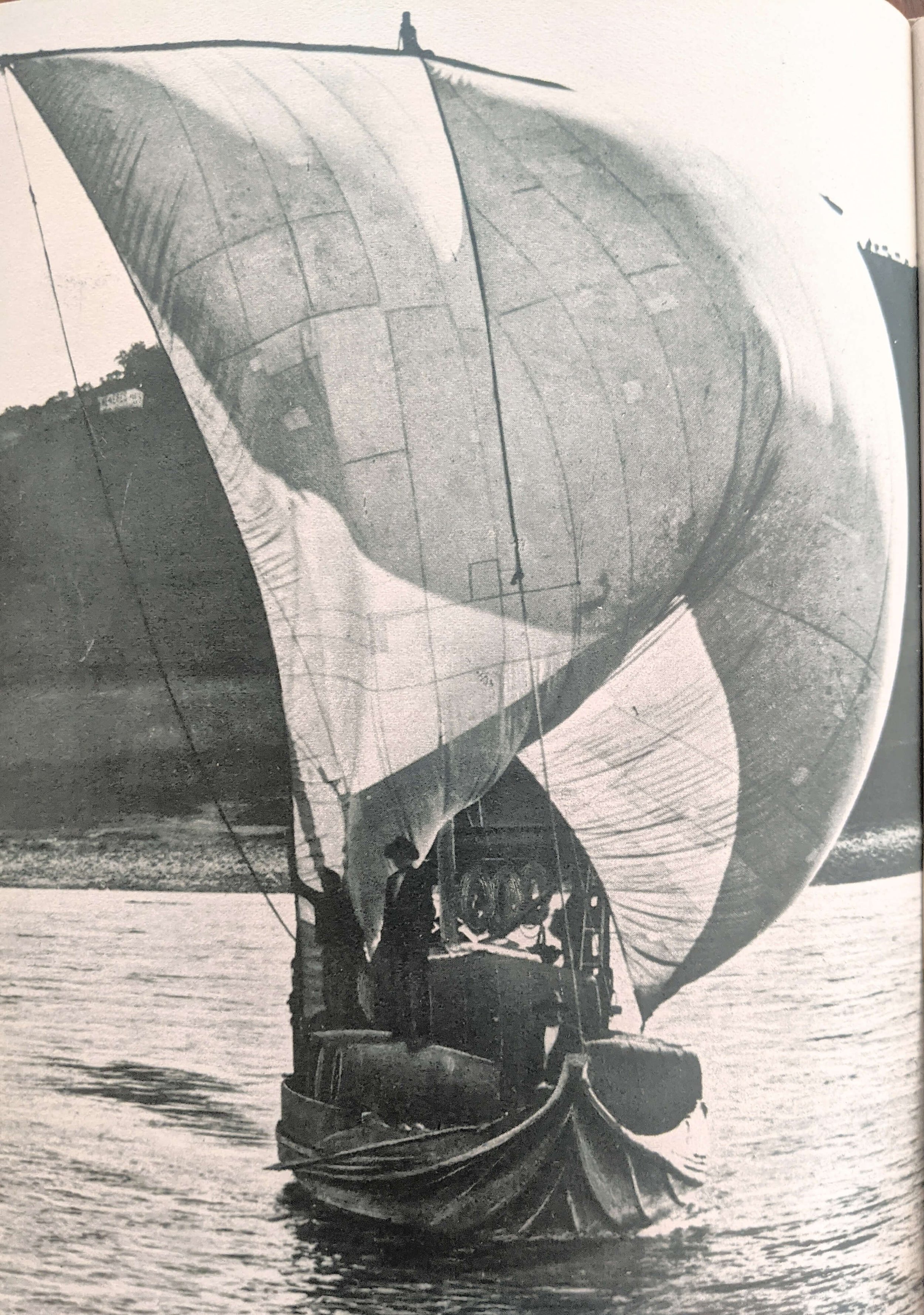 Prior to the modern wonders of air conditioning, the blistering hot interior proved challenging for wine maturation, and so the producers dutifully floated their wine downstream to the coastal towns and Port warehouses that enjoyed more moderate temperatures.
Portuguese-Style Fortified Dessert Wines
Crafting Port and Port-style wines demand a non-traditional approach to red winemaking.
In lieu of taking the grapes, crushing them, and then fermenting them to dryness, the winemaker stops fermentation early by adding distilled grape spirit.
The grape spirit stops wine fermentation by making the environment too alcoholic – too unhospitable – for the yeast.
The final alcohol level for traditional Port wines will be an eye-watering 19%-22%.
Typically this happens no more than 2 days after the start of fermentation, leaving considerable grape juice that's unfermented behind.
This leftover grapejuice is why Port-style wines are sweet.
These wines demand attention during winemaking.
Critically for the winemakers, they have to monitor fermentation closely and maximize extraction of tannin, color, and flavor – the magic triad to an ageable wine – in this short window of time, especially if the wine's intended for aging.
Traditional Grape Varieties
This Quinta Cruz Rabelo wine is a blend, which is also typical for a Port-style dessert wine.
63% Tinta Roriz – Tinta Roriz, better known by its synonym Tempranillo, brings red fruit and acid to a Port-style blend.
25% Touriga Nacional – This hearty black grape offers structure, tannin, and color, along with red and black fruit.
12% Touriga Franca – Another black powerhouse of a Portugues grape, Touriga Franca offers red and black fruit, along with floral notes.
Winemakers depend on the intensity and structure of Touriga Franca and Touriga Nacional to make long-lasting Port-style wines.
Quinta Cruz Rabelo 2010 Tasting Note
Producer: Quinta Cruz
Label: Rabelo Dessert Wine
Vintage: 2010
ABV: 19%
Grapes: Pierce Ranch, San Antonio Valley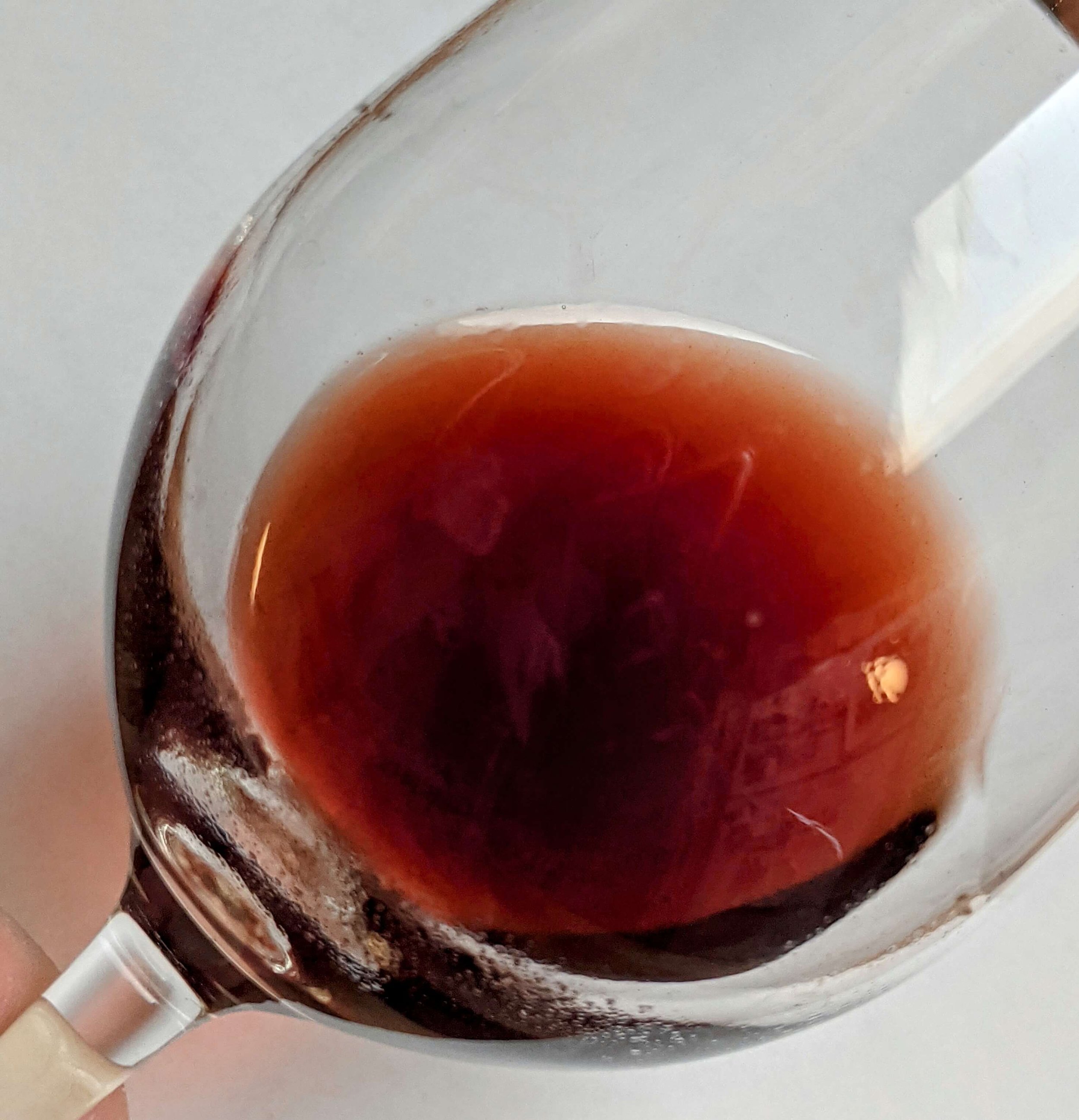 Appearance: Medium tawny. There is sediment in the wine, which isn't unusual for a 12 year-old wine. You could decant the wine if you so wish, but the sediment is harmless to drink.
Nose: Medium (+) – Dark chocolate, mocha, black licorice, black raisin, burnt caramel, dried fig, dried black cherry, dried rose petal
Sweetness: Sweet
Acid: Medium (+)
Tannin: Medium (-) fine grained
Alcohol: High
Body: Medium
Flavor Intensity: Pronounced – Dark chocolate and mocha dominant
Finish: Medium (+)
Quality Assessment: This is a very good wine.
If you have an affinity for elegantly aged dessert wines, then you'll love what this Rabelo has to offer. On the nose, graceful tertiary aromas eagerly greet the drinker – rich dark chocolate, mocha, and burnt caramel. Layers in, you'll discover quietly aged fruit notes – dried raisin, fig, cherry, and potpourri.
Pause and swirl for a few moments to get the full effect.
The wine marries alcohol, acid, and sugar seamlessly together ensuring that they're well-integrated for a balanced structure. Surprisingly, the acid level has maintained over the decades, lifting up the complex palate of tertiary notes.
This isn't always the case for a wine of this age.
The vibrancy and fruit intensity will allow this Rabelo to continue its graceful voyage for several more years to come.
If you're sitting on a bottle or two, I would recommend re-tasting in 2025.
Quinta Cruz Rabelo 2010 Paring
We tend to think of sweet dessert wines paired mainly with, well, desserts. As a general rule, you want to pair desserts with wines that are sweeter than the dessert, otherwise the wine can come off as bitter or acidic.
Port is no different.
Classic pairings for this Quinta Cruz Rabelo 2010 could include dark chocolate, salted almonds, crème brûlée, poached pears, goat cheese, or pecan pie.
Drink what you love,
Erin